Our Top 10 Best Insoles of 2020
Wednesday, 23 October 2019
Shoe insoles can provide one of the quickest and cheapest ways to relieve pain, provide support and make your shoes more comfortable, but you'll only feel their true effect if you choose the right pair. While you'll often see claims of one pair or the other highlighted as the very best, the truth is that each insole will have its own strengths and weaknesses, and it's important you choose the pair that will do the most for you.

To cut through the noise, we've had our insole experts at ShoeInsoles.co.uk select their Top 10 Insoles for 2020, highlighting the main strengths of each to show you where they really shine. Covering some of the most important insole benefits, we're confident these selections will guide you to your ideal insole. Read on to find out more.
Our Best Cushioning Insoles
Sorbothane Shock Stopper Double Strike Insoles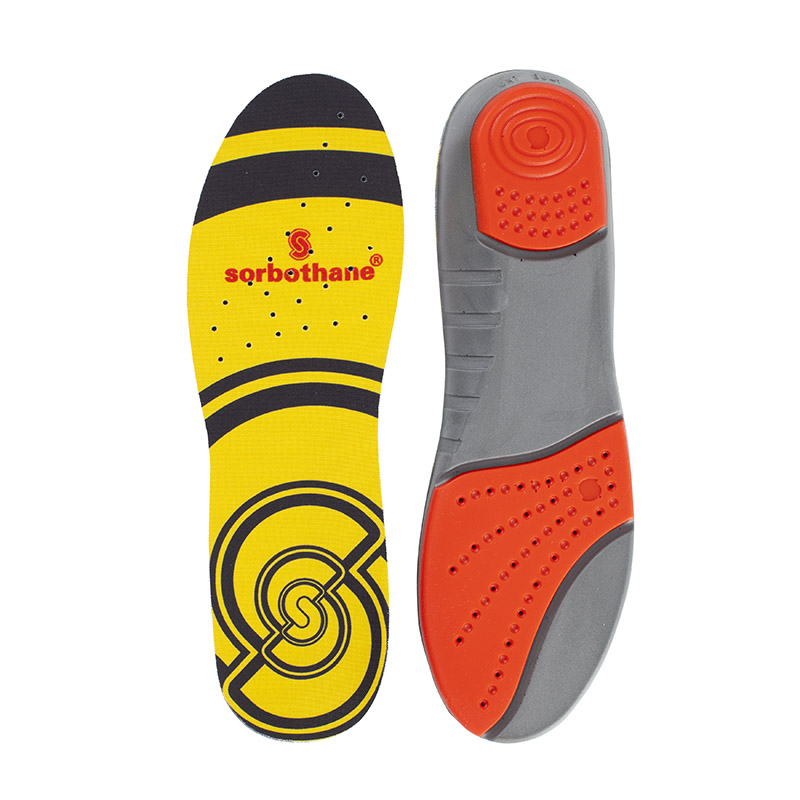 Foot fatigue and general pain are two of the most common issues, both of which can often be solved with shock absorption and cushioning. The Sorbothane Shock Stopper Double Strike Insoles are at the top of the class for these benefits, and are made with a unique viscoelastic material that mimics the properties of human flesh, providing cushioning that will disperse the impacts away from your joints for a great overall boost in comfort.
Key Feature: Unique viscoelastic material cushions each step to reduce pain and fatigue
Best Insoles for Plantar Fasciitis
Sof Sole Plantar Fasciitis Orthotic Insoles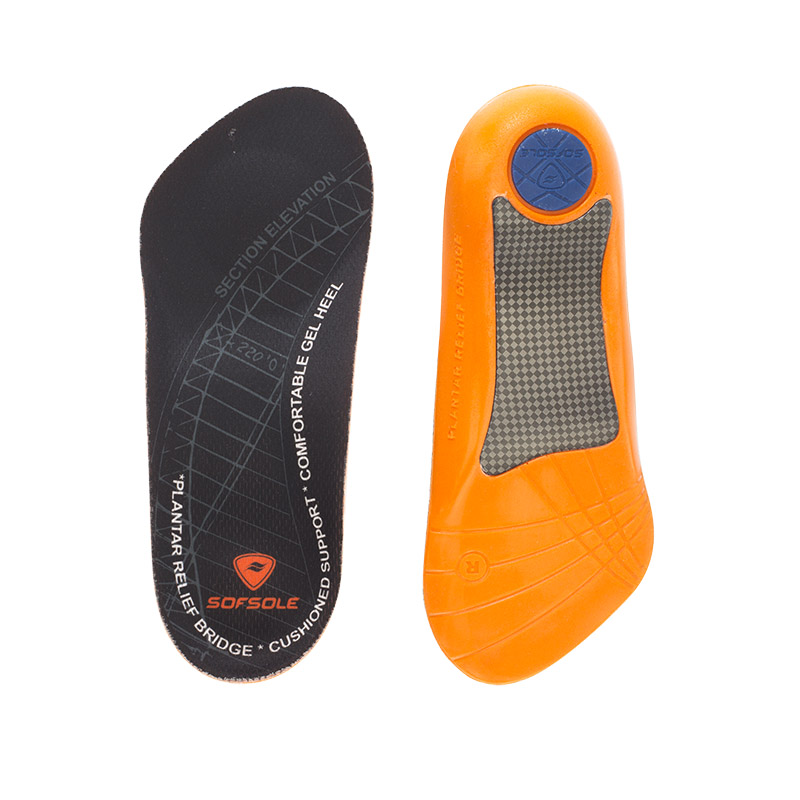 Plantar fasciitis is a condition that can't be ignored, causing burning pain emanating from the plantar fascia. This is something we have plenty of experience with, and we've found the Sof Sole Plantar Fasciitis Orthotic Insoles to be the best solution, available in both a Men's Version and a Women's Version to suit different foot shapes. Offering support, stability and pain relief, these are our #1 choice for plantar fasciitis.
Key Feature: Support the arches and metatarsals for relief from plantar fasciitis
Best Arch Support Insoles
Pedag Viva Insoles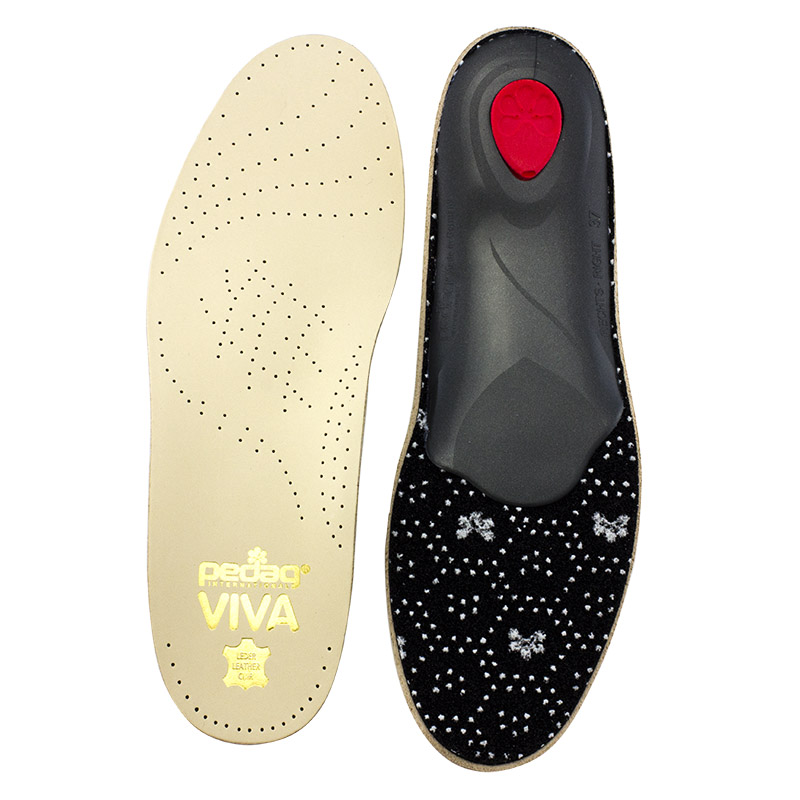 Arch pain is extremely common, especially in those with flat, fallen or weak arches. The Pedag Viva Insoles are our pick for arch support, built with a shape designed with orthopaedists to support the foot's natural contours, providing a relieving lift to the arch. Made with an active carbon filter to reduce odour, these are the top choice if your arches feel unsupported as you walk throughout the day.
Key Feature: Designed with orthopaedists for ideal arch support and shape
Best Insoles for Standing All Day
Footactive Workmate Insoles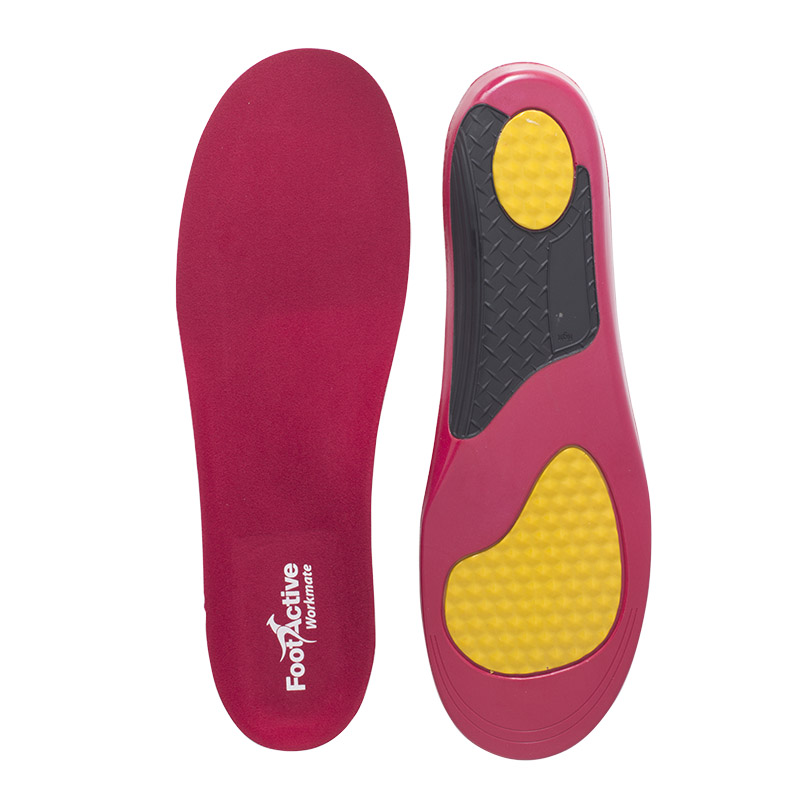 Pain from long hours on the feet is one of the most common complaints from our customers, so these next insoles are our pick for warehouse workers, nurses and other jobs where feet don't get a break. The Footactive Workmate Insoles are built for stability, cushioning and support in the right places, and will reduce the strain on ligaments through the day. If your problems stem from hours of standing on hard surfaces, these insoles are a proven solution.
Key Feature: Designed for cushioning, support and stability to reduce fatigue
Our Best Insoles for Knee Pain and Joint Pain
Superfeet Green Performance Insoles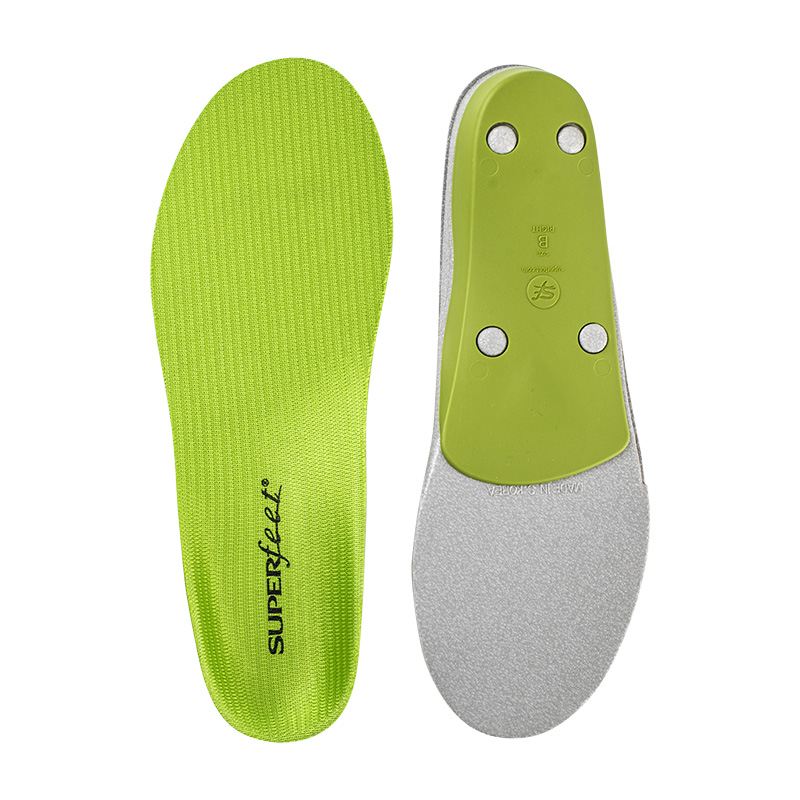 The best insoles for pain in the knees, ankles, hips and back will align the feet in a proper position while providing shock absorption, making the Superfeet Green Performance Insoles the ideal option. Designed with a biomechanical shape to provide ideal support, these best-selling insoles help to reduce strain in your feet and knees while aligning your walking pattern. Combining cushioning, support and intelligent shape, these are our best for body alignment.
Key Feature: Biomechanical shape provides foot alignment, arch support and cushioning
Best Arthritis Insoles for Arthritis and Sensitive Skin
Pedag Sensitive Arthritis Insoles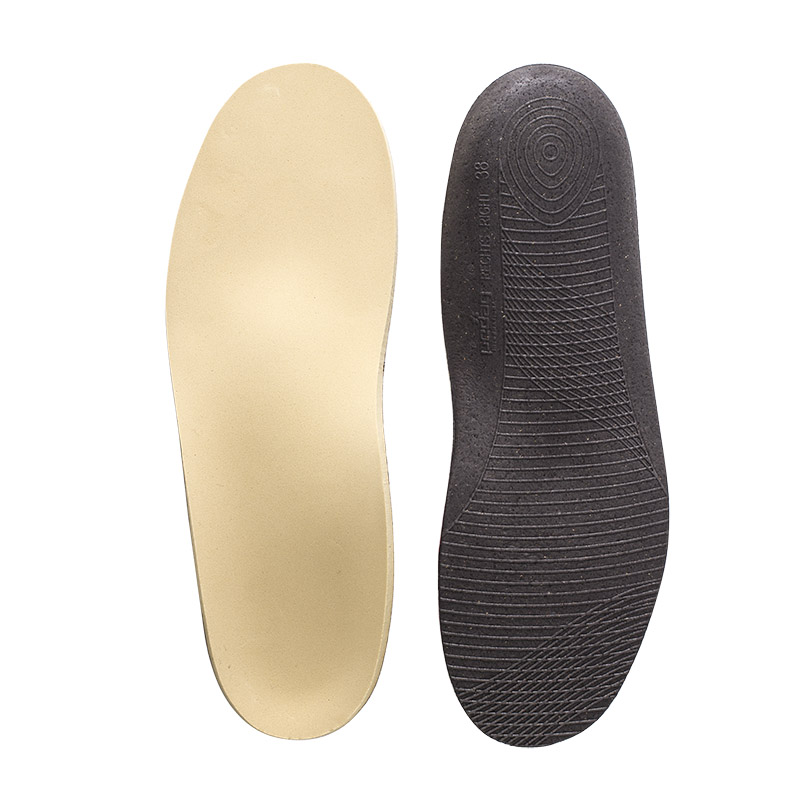 As many arthritis sufferers are aware, the condition often goes hand-in-hand with sensitive skin. The Pedag Sensitive Arthritis Insoles are designed to combat both problems at once, with a super-soft surface that will cushion the feet while being kind to the skin. Supporting the arches and metatarsals to reduce strain on the joints of the feet, these insoles are a great choice for the most sensitive of arthritic feet.
Key Feature: Provide cushioning with gentle materials for sensitive skin
Best Insoles for Supination and Pronation
Powerstep Original Full Length Orthotic Insoles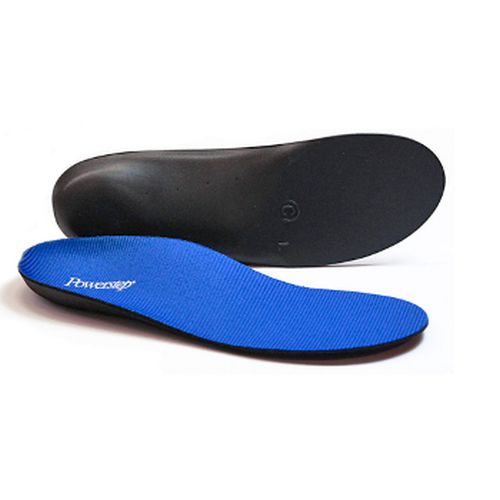 Supination (when the foot turns inward) and pronation (when the foot turns outward) are normal movements of the foot that occur when walking, but when one happens too much, a host of other problems can arise. The Powerstep Original Full Length Orthotic Insoles are a great solution to both, using a heel-cradling design to stabilise the foot and correct overturning. Combining this property with cushioning and support, these are perhaps our most versatile and effective insoles for general issues.
Key Feature: Cradle the heel to properly align the foot and correct gait
Best Customisable Insoles
Orthosole Max Cushion Insoles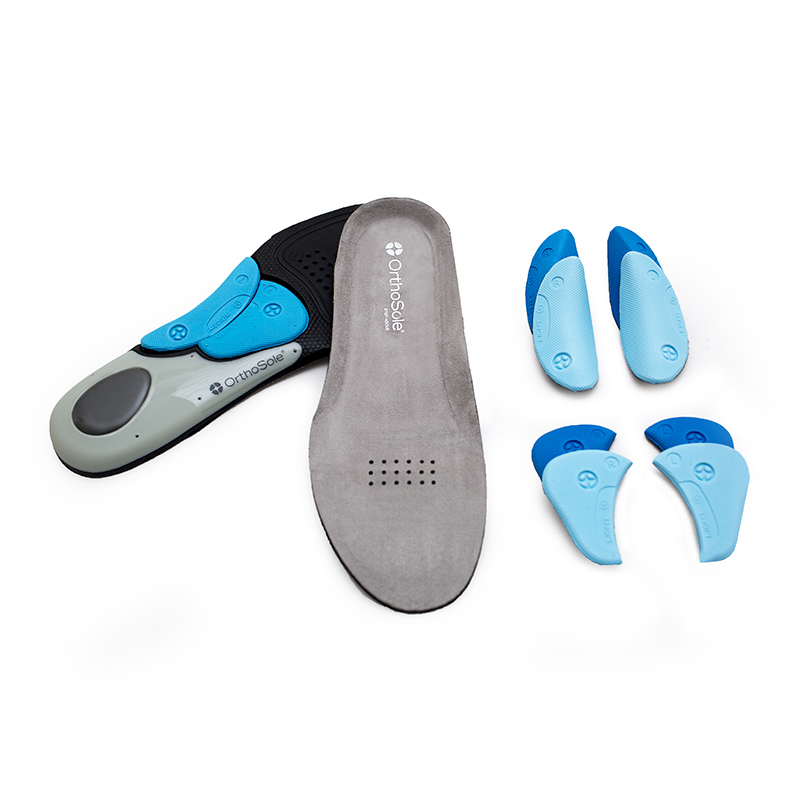 If you're new to shoe insoles, and aren't sure exactly what you're looking for, the Orthosole Max Cushion Insoles are the perfect choice. Available in a Men's Version and a Women's Version, these insoles are designed to combat all sorts of foot and ankle pain, and set themselves apart with a system that allows you to choose between light, medium and firm support in your arches and ball of foot. This makes them a perfect first pair of insoles, guaranteeing you will get the right feel for you.
Key Feature: Support and cushion the feet with a choice of light, medium and firm density
Best Insoles for Heel Pain
Spenco Ironman Pwr-Gel Cushioning Heel Cups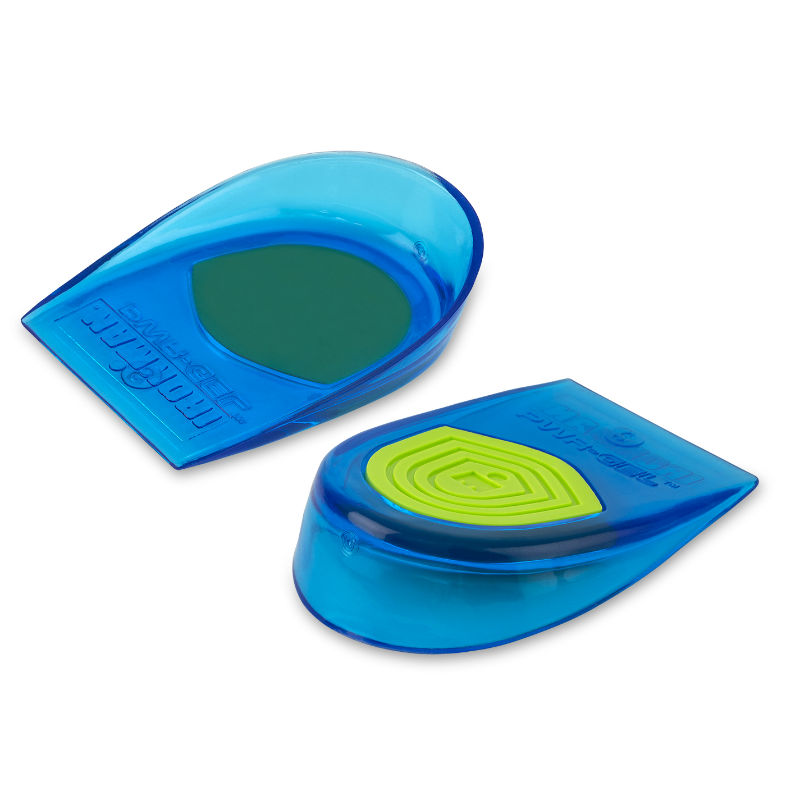 If you're someone who tends to experience pain in your heels and ankles, this is most likely due to repeated impacts with the ground and a lack of cushioning. Instead of replacing your insoles entirely, heel cushions like the Spenco Ironman Pwr-Gel Cushioning Heel Cups will often provide all the cushioning you need for more comfort and less pain. Designed with a cupped shape, these will also help to stabilise your foot for a straighter gait.
Key Feature: Made with unique Pwr-Gel to cushion the heels and reduce pain
Best Leg Length Discrepancy Lift
Clearly Adjustable Leg Length Discrepancy Insole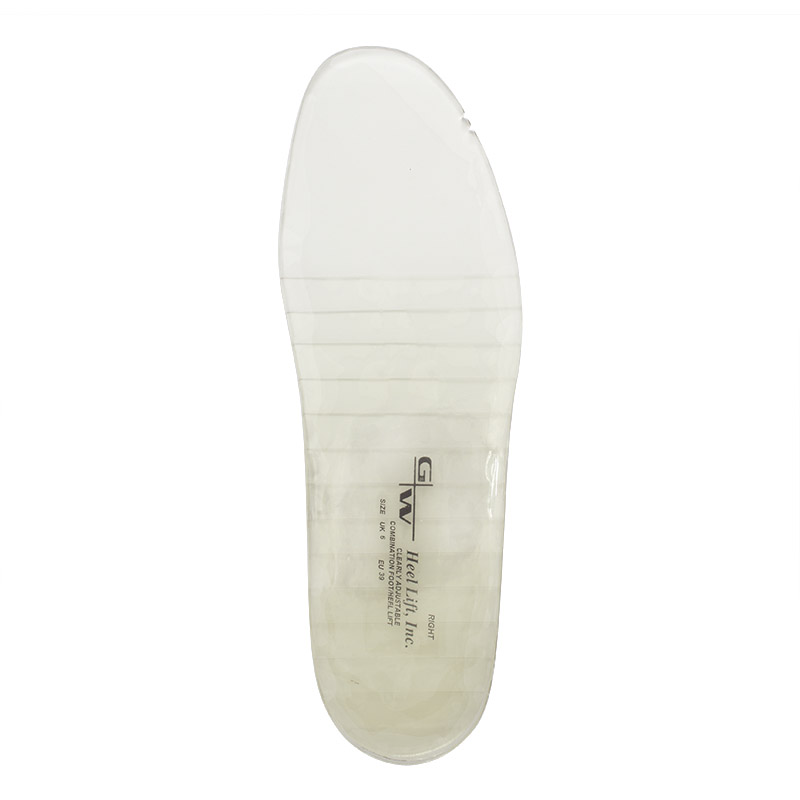 A leg length discrepancy can cause all sorts of pain and discomfort, and the Clearly Adjustable Leg Length Discrepancy Insole is an ideal solution. Providing up to 18mm of comfortable elevation, this insole is adjustable in 1mm increments to provide the perfect solution for a range of discrepancies. The slant tapers gradually to the metatarsal to minimise the angle at which the ankle rests, helping to provide optimal comfort while correcting leg length issues.
Key Feature: Adaptable in 1mm increments to provide up to 18mm of elevation
An Insole for Every Need
As we've hopefully demonstrated, insoles will vary in their attributes, and not every insole will fit every need. Our experts have put this list together to make choosing the perfect insoles for you as easy as possible, but we can't cover everything in one article. If you haven't found what you're looking for, we encourage you to browse our Top 5 Guide Section, filled with plenty of specific guides to help you choose an insole, no matter your need.
Do you have a question, or something to add? Why not let us know in the comments, or find us on Twitter and Facebook!
Shop Our Best Insoles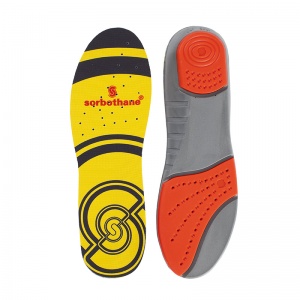 Features targeted Sorbothane protection with moulded heel cups and arch support
Ideal for any activity where the forefoot and heel are subject to the most impact
Suitable for all sports, hiking, walking, leisure activities and everyday use
In-built arch support prevents and alleviates arch pain and fallen arches
£13.45
---
Pair of insoles for plantar fasciitis pain relief
Comfortable solution for women with plantar fascia pain
Relieves heel spur pain thanks to gel in the heel
Fits most footwear types thanks to a ¾ length design
£11.95
---
Pair of insoles for plantar fasciitis pain relief
Comfortable solution for men with plantar fascia pain
Relieves heel spur pain thanks to gel in the heel
Fits most footwear types thanks to a ¾ length design
£11.95
---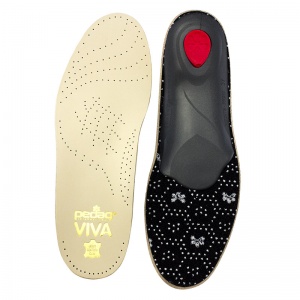 Foot support for demanding feet
Relieves forefoot, arches and heels
Active carbon filter to reduce odour
Fine leather for lasting quality
£15.75
---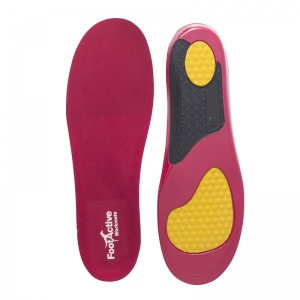 Provides cushioning and support for those on their feet all day
Helps correct balance and stability, aiding the rest of the body
Reduces strain on ligaments and muscles
Minimises pain and discomfort
£19.95
---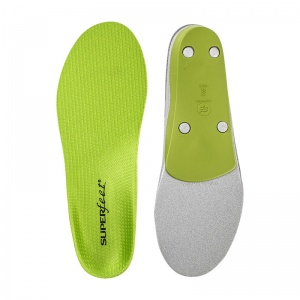 Heel cup technology contours to the foot for total support
Crafted from shock absorbing foam for complete comfort
Ideal for any sports shoe
Superfeet 60 day money back guarantee
£24.99
---
Strong, medical-grade support
Deep heel cradle to increase stability
Ideal for Plantar Fasciitis, Arch, ankle and knee pain
Friction reducing top fabric
£17.39
---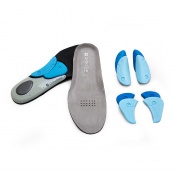 Completely customisable men's shoe insoles
Aid in easing various ailments, including plantar fasciitis
Unique support for the feet and body
Can be worn with various different shoes
£45.00
---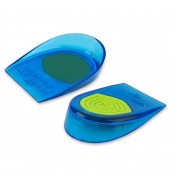 High impact sports full heel cup
Reduces impact on heel during training
Pwr-Thane coverts impact back into energy
Available in two sizes for almost all users
£9.84
---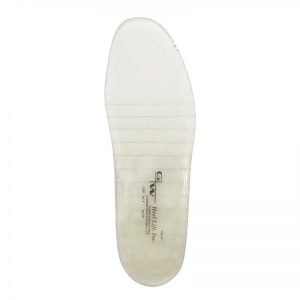 Combats leg length discrepancy where one leg is shorter than the other
Fully adjustable in 1mm height increments
Can elevate foot height and leg length by up to 18mm
Fits most shoes and can be trimmed to fit perfectly
£24.00