Best Insoles for Metatarsalgia
Tuesday, 29 November 2016
If you suffer from Metatarsalgia, or pain in the ball of the foot, you're no doubt aware of how debilitating and frustrating it can be. Since the metatarsal region of the foot is so important for overall movement, suffering from this condition can not only hurt your enjoyment of walking, but it can hurt your motivation to get up and move, leading to overall decreases in your physical health. Whether you experience sharp and shooting pains, numbness and tingling in the toes, or just overall pain in the ball of the foot, Metatarsalgia is no fun and needs to be dealt with.
Thankfully, this pain doesn't have to continue for long, and there are plenty of solutions out there to get you up and moving again. Effective treatments for Metatarsalgia can be found in the form of insoles, metatarsal supports and metatarsal pads, all of which are available right now at ShoeInsoles.co.uk.
Once you've decided that you've had enough of ball of the foot pain, the next step is figuring out which of the multitude of products on the market are for you. With all the different options and all the benefits they claim to have, it can seem a daunting task to have to choose between them all. Lucky for you, at Shoe Insoles we know our stuff, so we've compiled a list of five of our favourite insoles to help you get rid of your ball of the foot pain, and enjoy walking again.
Pedag Viva Sport Insoles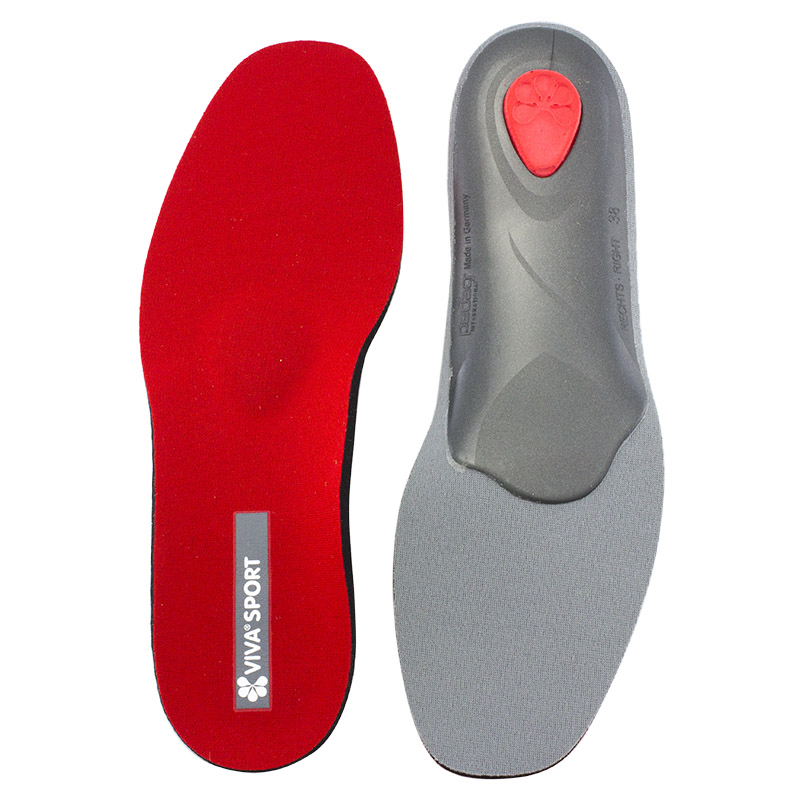 Our top option are a pair of insoles specially designed to relieve metatarsal pain in sporty users, the Pedag Viva Sport Insoles. Offering great arch support, these insoles are dynamic enough to not only be great for metatarsalgia, but a wide variety of foot conditions. From arch pain to back pain to metatarsal pain, these insoles use their intelligent design to provide great protection to the wearer while playing sports, or just going about their day. Designed to to fit easily within your sports and running shoes, the Pedag Viva insoles work hard to absorb impact and reduce the stressful forces on your foot, from the moment you put your shoes on until the moment you take them off. Whatever your needs, these versatile insoles can help you perform better, and feel great while doing it.
The reason the Pedag Viva Sport insoles are good for such a wide variety of uses is the multiplicity of ways in which they support and cushion the foot. Featuring a foam that incorporates thousands of micro-air chambers which constantly absorb shock and impact, these insoles lessen the stress on your feet, while alleviating pain across the knee, back and heel. Next, the anatomical shape of these insoles supports the longitudinal arch, preventing issues such as fatigue from affecting feet. Finally, with the use of a shock relieving heel and metatarsal pad, impact is lessened and the metatarsals are supported, leading to an overall boost of comfort in your walking and movement. Available in 13 sizes, these insoles represent one of the most versatile foot relief products on the market.
Spenco Ironman Gel Metatarsal Arch Cushions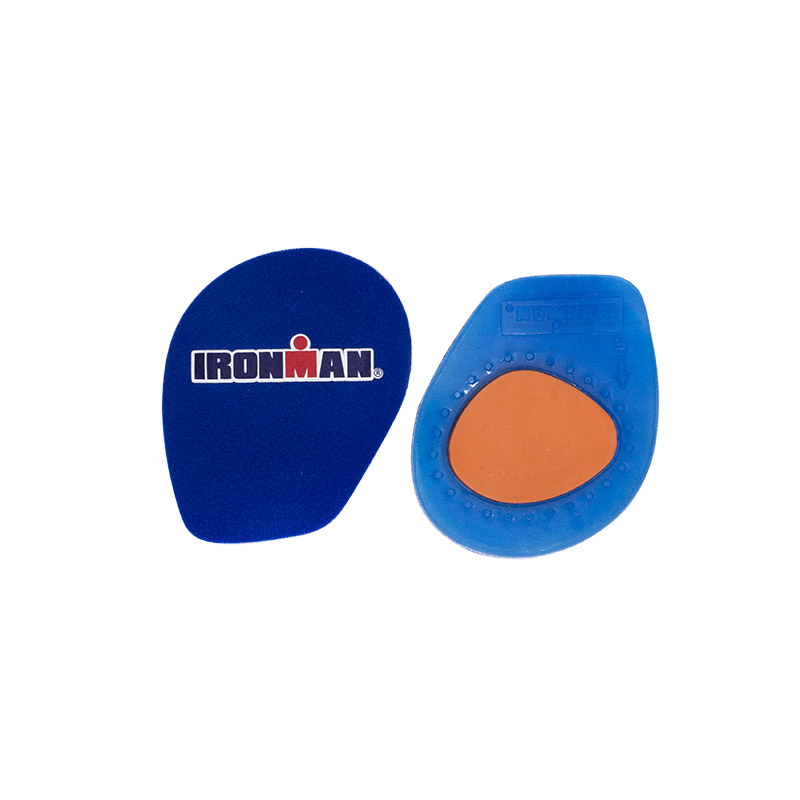 Here, we highlight a pair of arch cushions that are as simple as they are effective, the Spenco Ironman Gel Metatarsal Arch Cushions. These cushions are designed to absorb shock and aid in cushioning the ball of the foot, providing your metatarsal region with much needed support and relief. Ideal for supplying everyday comfort to people with sore or sensitive balls of the feet, these arch cushions will blow you away with the cushioning they can provide. Since they were specially designed to improve performance and comfort in those who practice sports, these cushions can stand up to anything you can throw at them, easing soreness and absorbing shock with every step.
The secret behind the Spenco Ironman Gel Metatarsal Arch Cushions is their construction using Anatomical Cushioning System Dual Density Gel Technologies, bringing high-tech research into the world of metatarsalgia relief. This technology allows these cushions to help absorb shock, while simultaneously eliminating odour-causing bacteria through the included anti-microbial top cloth. Suitable for men and women who practice ball and high impact sports like running, as well as anyone who needs constant pain relief in the metatarsal region, these arch cushions are a versatile and effective option for anyone looking for metatarsalgia relief.
Spenco Ironman Total Support Max Insoles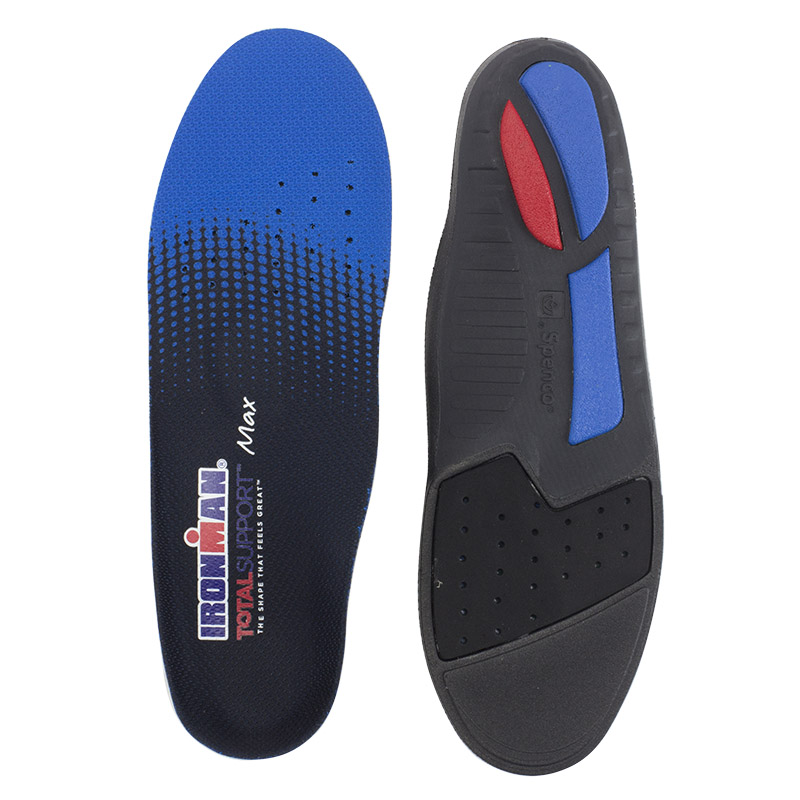 Providing perhaps the most advanced metatarsalgia relief system on our list are the Spenco Ironman Total Support Max Insoles. These insoles utilise advanced arch support as well as deep heel cupping, resulting in a formidable combination that both stabilises and cushions the foot. This dual-pronged approach provides unrivalled shock absorption, as well as formidable foot protection, making these insoles perfect for high impact sports and activities, or just regular heavy use. Whether you're into serious athletics, an occasional kick around or are just someone who appreciates the joys of walking with comfort, the Ironman Total Support Insoles can revolutionise the way you move. Their incredible level of cushioning, arch support and shock absorption make these insoles an exceptional metatarsalgia relief strategy, as well as a solution for just about every arch pain problem out there.
These state-of-the-art insoles feature a revolutionary 3-Pod cushioning system, an optimised design that absorbs shock and protects the foot to a level never before seen. By positioning pods with varying degrees of firmness beneath the key areas of the foot, such as the metatarsal region, these insoles change the ground forces reaching the foot during walking and activity. This leads to superior comfort and increased performance while you move, reducing metatarsalgia, and increasing your freedom of movement. With a deep heel cup, rigid foot cradle and metatarsal dome, the Total Support Max Insoles are uniquely equipped to provide your arches and metatarsals with support, reduce pain, and get you back on your feet and enjoying your movement again.
Formthotics Metatarsal Domes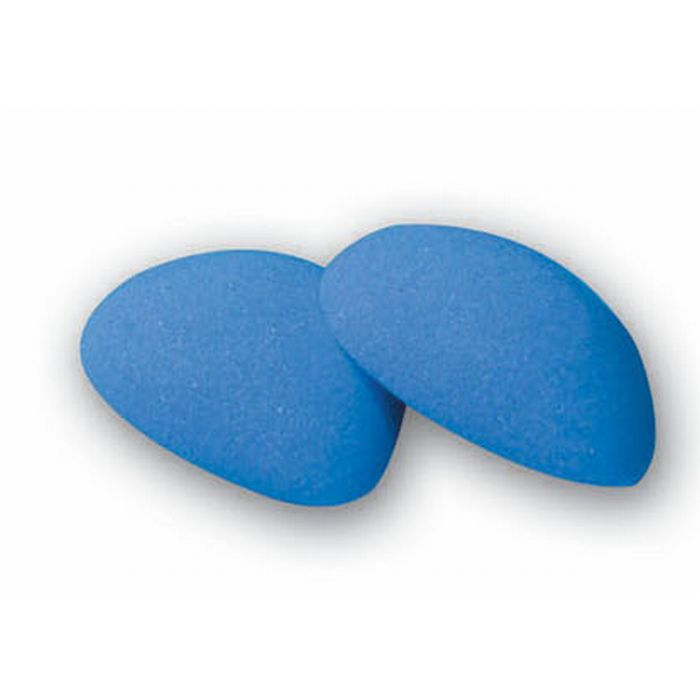 For those who are looking for effective metatarsalgia and ball of foot pain relief on a budget, the Formthotics Metatarsal Domes are a great cost-effective solution. These self adhesive metatarsal domes fix onto your existing insoles, offering a pain relief solution to those suffering from foot conditions, including forefoot pains like metatarsalgia. Simple, yet effective, these domes work to support the ball of your foot, acting to relieve a wide range of painful maladies. Available in two sizes, small for ladies and a larger size for men, these domes work to improve the efficacy of your current insoles, boosting them to a more formidable ball of foot pain remedy.
The Formthotics Metatarsal Domes work by acting as a pressure reliever to the metatarsal area of your foot. They do this by supporting crucial regions in the middle of the foot, thereby reducing the strain on your feet that can result in metatarsal pain. To apply these domes to your insoles, simply place them on the middle of the insole just back from the ball of the foot joint, and you're on your way. With the dome in place, enjoy the pressure relief from the toes, ball of feet, and any other forefoot condition you may have.
Pedag Comfort Metatarsal Supports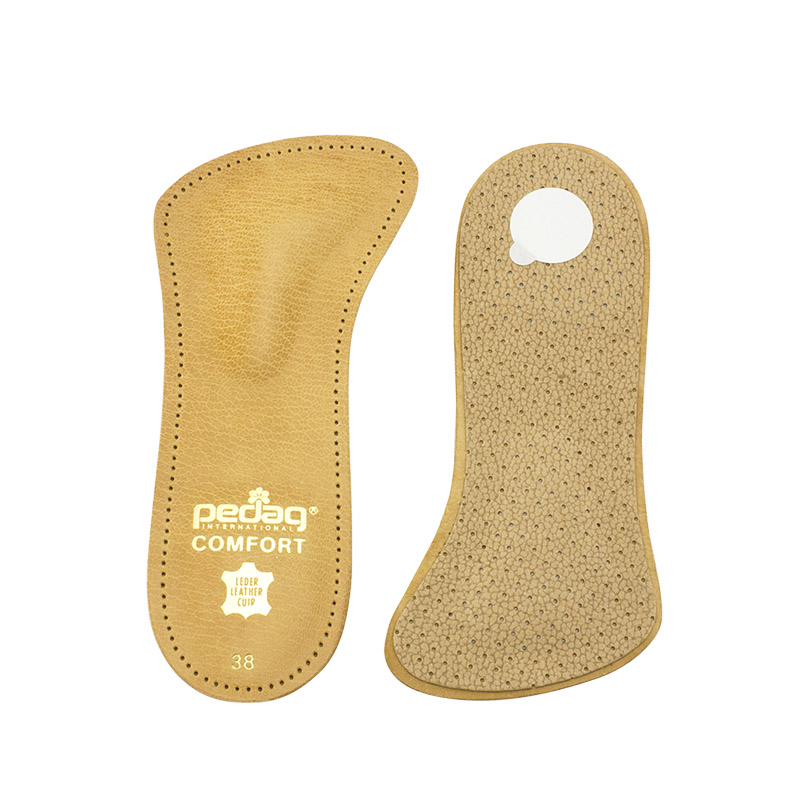 Last, but not least on our list of metatarsalgia insoles are the Pedag Comfort Metatarsal Supports, specially designed to offer ball of foot pain relief to sufferers of flat feet. This design doesn't limit these insoles to only that condition though, as the symptoms of flat feet have much in common with many of the symptoms of other arch-related problems. Eliminating the guesswork that can sometimes occur when figuring out where to place a metatarsal pad, these supports feature their own pad that will always be in the right position, providing the wearer with peace of mind that their metatarsal region is properly supported.
The metatarsal pad on the Pedag Comfort Metatarsal Supports to relieve even the most severe of metatarsalgia symptoms, supporting the metatarsus by holding the crucial bones in the anatomically correct position. Equipped with an additional soft heel pad cushion that absorbs the impact of shocks to the heel, these insoles represent a total foot pain solution. With this combination of a firm metatarsal pad combined with the absorption power of the heel pad, these supports are highly versatile and alleviate most symptoms of common heel and joint issues, while still providing powerful metatarsalgia relief. These insoles are thin fit, making them ideal of wearing in comfortable, flat shoes, leaving plenty of room for your feet to sit comfortably and feel great.
Say Goodbye to Metatarsalgia
After seeing all these different and versatile solutions to your metatarsalgia and ball of foot pain, we hope we've narrowed down your choices for you. Whether you fancy a metatarsal pad, a full insole, or a 3/4 support, we're confident that any of these choices will help you walk more comfortably, and walk more. These products can help you relieve that aching ball of the foot pain you can sometimes get after a long walk, and reduce the fatigue your feet feel, and to us, nothing could be more important. Don't take our word for it though, try some of these insoles, pads and supports for yourself, and experience first hand what they can do for you.
Visit Shoe Insoles today to view our entire range of Metatarsalgia Shoe Insoles.
Viva insoles designed for sport's shoes
Features micro-air chambers to reduce impact
Metatarsal pad relieves ball of foot pain
Available in 13 sizes and suitable for both men and women
| | | |
| --- | --- | --- |
| | | In stock now |
£15.75