2 Comments
22 June 2023 |
Rosie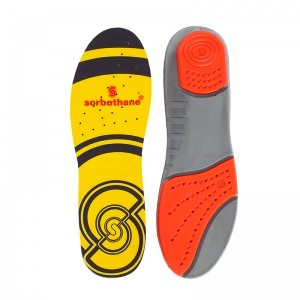 The multitude of different foot shapes, sizes and conditions mean that finding the perfect fitting shoe is easier said than done. We can help by showing you How to Improve the Fit of Your Shoes with Insoles.
14 April 2023

Whether you're running on a track, treadmill or just for the bus, your feet take a lot of punishment, leading to muscle, tendon and ligament damage. Sorbothane develop their insoles to absorb these shocks, helping your feet stay in top condition.
23 February 2022 | Alex

While the Sorbothane Double Strike Insoles are one of our most popular pairs of insoles, many people find them too thick for their shoes. Our guide to the best alternatives can help you find a suitable replacement.
9 July 2015

Here at Shoe Insoles we know that the health and happiness of your feet is invaluable and protecting them is our number one priority when sourcing the best products for you. Turns out great minds must think alike, because Sorbothane agrees, and is devoted to making insoles that are all about protecting your feet.