12 September 2023 | Lauren

Find the Best Shoe Inserts for you using this handy guide! With a range of inserts for specific conditions, as well as options available for general comfort, you're sure to find a pair that suit your specific needs on ShoeInsoles.co.uk.
2 January 2023 | Eugene

Our insoles experts at ShoeInsoles.co.uk have compiled the definitive list of Our Top 10 Best Insoles, providing all the latest knowledge to relieve your foot pain, provide support and make your shoes more comfortable.
2 January 2023 | Eugene

Metatarsalgia, or pain in the ball of the foot, can hurt your enjoyment of walking, as well as your motivation to get up and move at all. Read about the picks from our experts of the Best Metatarsalgia Insoles.
1 January 2023 | Rosie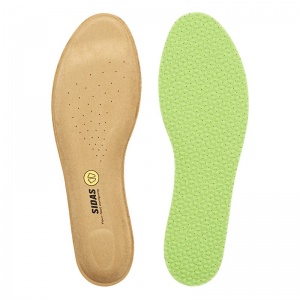 Memory foam is one of the best insole materials for keeping your feet pain-free and energetic, which is ideal for those who spend a lot of time standing and walking. Learn more with our Best Memory Foam Insoles.
16 December 2022

Leg length discrepancy is linked to a wide range of conditions such as plantar fasciitis, over pronation and metatarsalgia, and a difference in leg length can exacerbate each affliction. We've put together a list of our best solutions for combatting both issues.
15 December 2022

Finding the perfect insoles for trainers can be tricky business. With so many shapes, sizes and designs out there, things can quickly get confusing. Take a look at our Best Insoles for Trainers guide to help make sense of it all.
8 July 2022

From sandals to peep toe shoes, at ShoeInsoles.co.uk we have just what you need to stay comfortable even in the most revealing pair of shoes. Read on to discover our top picks.
6 May 2022 | Sharman

All of Strive's Footwear is podiatrist-designed to give you a supportive and comfortable fit. This guide discusses the various types of shoe and specific models of Strive Footwear we carry at ShoeInsoles.co.uk and the differences between them.
6 August 2018

Ball of foot pain, also known as metatarsalgia, can easily be prevented or treated by wearing comfortable shoes, or giving insoles a try. Read on to find your ideal insoles with our Best Insoles for Ball of Foot Pain.
1 Comment
6 July 2015 |
John

Metatarsalgia is commonly used as a catch-all term to describe pain and inflammation on the ball of the foot. Specifically, it is when the balance between the metatarsals (long feet bones) is disrupted, and most commonly causes pain and inflammation on the balls of feet.