Best Insoles for Supination
Tuesday, 7 July 2015 | Alex
Struggling with Supination is a problem that affects a surprisingly large amount of people, with the symptoms ranging from the relatively manageable to the incredibly painful. Insoles for sufferers of Supination should provide strong support and stability for feet that would otherwise be inefficiently balanced, which is a major cause of pain for poorly-aligned feet.
With such a huge range of insoles available here at Shoe Insoles.co.uk, all promising to be the "Best Insoles for Supination", it can be difficult to know which insole is the right fit for you. Luckily, we're experts on all things insoles and we've written a guide to make things a little bit easier on you, your feet and even your wallet! So sit back and find the relief that you need with our Top 5 Guide to Supination Insoles.
Powerstep Original Full Length Orthotic Insoles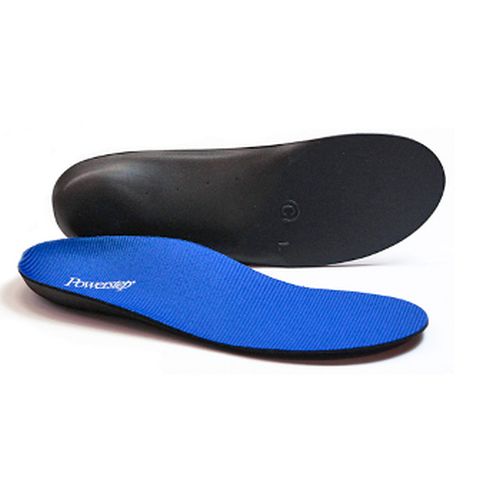 One of the most enduringly popular insoles available here at Shoe Insoles, the Powerstep Original Full Length Orthotic Insoles are designed to stabilise your foot and to prevent the unwanted "rolling" that supination causes. The insoles feature a foot cradle that is specifically designed to keep the heel in position, making it easier to prevent your ankles from moving when going about your day-to-day life.
Though they provide effective relief from supination and associated pain, the full length design of the Powerstep Originals ensures that your entire foot has cushioning and support in key areas, making them suitable for ancillary conditions as well. Tried and tested, you only have to look at the plethora of positive reviews that have been left for the Powerstep Original Insoles to know that they aren't making any false promises.
Spenco Ironman Total Support Max Insoles
Very popular amongst sporty types, Spenco Ironman Total Support Max Insoles provide a huge level of support that is suitable for heavy duty wear. You don't have to be running a marathon, however, to feel the benefits of using the Ironman Total Support Insoles – as the name suggests, they'll support your foot effectively throughout the day never mind what you are doing.
The secret to the Total Support Max's efficacy at fighting supination is that they feature a deep heel cup that provides extra support to your heel. This prevents any excessive "rolling" of your foot or ankle when you are walking or running and helps to align you better. With better alignment, you'll notice an immediate difference not just in your foot pain but also in any leg or lower back issues that are caused by supination!
Rehband Pronation and Supination Foot Wedges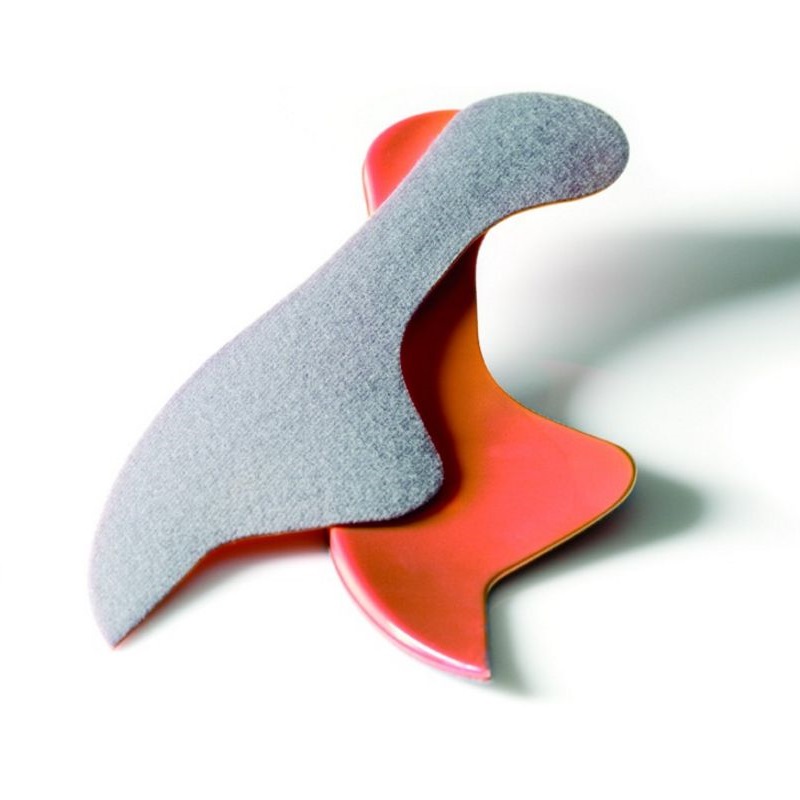 Suitable for both pronation and supination, the Rehband Foot Wedges are ideal as a lightweight solution for stabilising your feet. Whereas the other products in this top 5 are insoles, these wedges take up far less room in your shoes, making them ideal for people that solely want to focus on remedying supination.
The lightweight and unobtrusive design also makes the Rehband Foot Wedges ideal for runners that are suffering from supination, as they prevent your shoes from being any heavier than they need to be. While proper foot alignment is essential for successful running, shaving off weight from your shoes is equally useful! Subtle and effective, these wedges are ideal for the Supination sufferer that is concerned about bulky insoles.

Superfeet Green Performance Insoles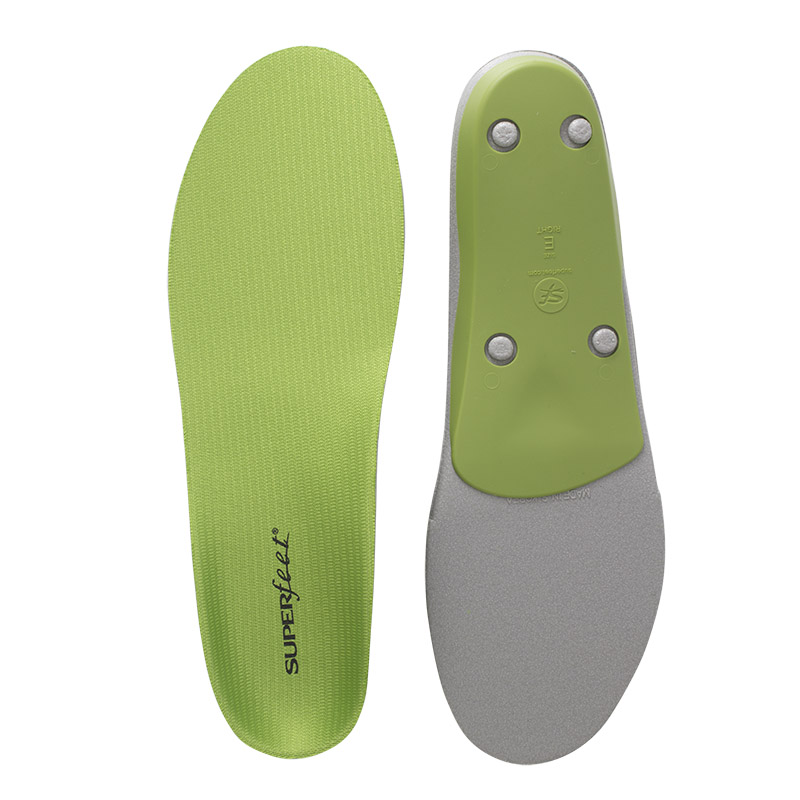 One of the world's most popular insoles, Superfeet Green Performance Insoles are ideal for ensuring that your feet have all-round protection. Suffering from supination can have affects on your foot comfort at large and, as Superfeet Green have been designed to combat a range of conditions, they are a perfect choice for counteracting this general pain.
Ideal for pretty much any user, the Superfeet Green Insoles are also available with a wider fit, ensuring that your entire foot is protected, no matter how broad your foot. The insoles even feature an anti-microbial top layer that helps to prevent bacteria and works to reduce nasty smells, keeping your feet and your shoes fresher for longer.
Spenco RX Arch Cushion Insoles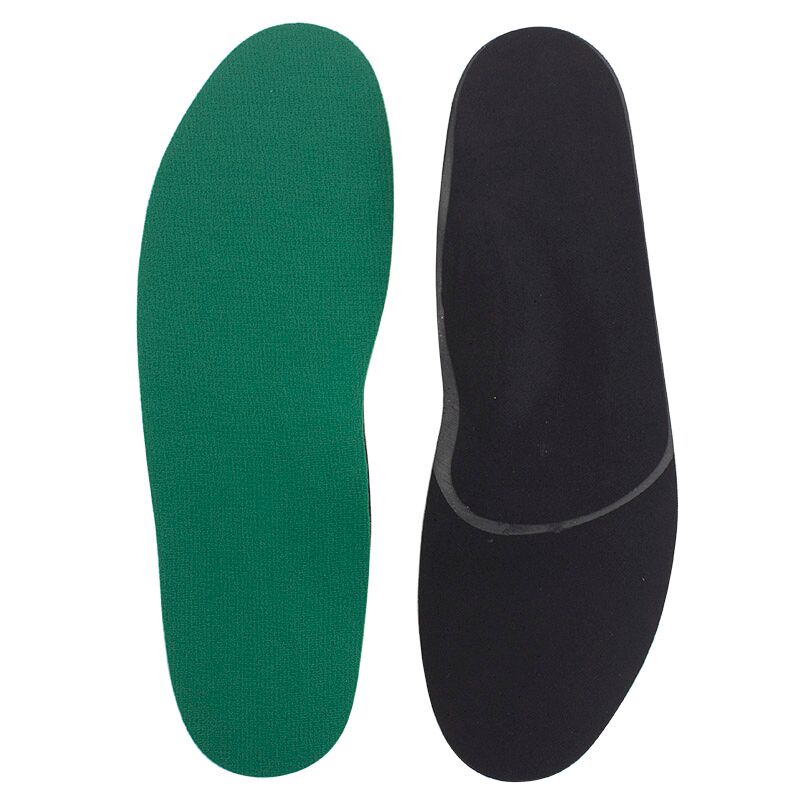 Last but by no means least, the Spenco RX Arch Cushion Insoles are another great choice for ensuring that your feet have the protection that they need against supination. With soft cushioning, the RX Arch Insoles are designed to increase support to vulnerable areas of the foot and improve comfort levels of your shoes. Featuring a low friction material, the Spenco RX Insoles are an ideal solution to making sure that your feet do not develop blisters or other nasty skin conditions.
For your convenience, the Spenco RX Insoles are available as either full length or 3/4 length insoles, meaning that you can get a less obtrusive version with the same great stabilisation properties. Featuring a special Spenco material that absorbs shock and provide support, RX Arch Cushion Insoles have a technological edge that can really help to make all the difference.
So long, Supination!
A good insole can relieve the symptoms of Supination as well as stop it from causing you any further problems. Our insoles are made to be high-performing and durable, meaning they'll keep problem feet at bay for the long-term. Uncorrected, Supination can lead to a range of other foot conditions and sufferers should view insoles not simply as a solution to a one-time problem, but a staple to their everyday footwear, your feet will definitely thank you!
Not found what you're looking for? Why not check out our full range of Supination Insoles!
Strong, medical-grade support
Deep heel cradle to increase stability
Ideal for Plantar Fasciitis, Arch, ankle and knee pain
Friction reducing top fabric
£19.99
---
Deep heel cupping
Stiffer, rigid (Maximum) arch support
Perfect for serious athletes or recreational
Helps to prevent over pronation
£25.99
---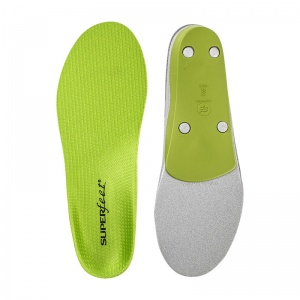 Heel cup technology contours to the foot for total support
Crafted from shock absorbing foam for complete comfort
Ideal for any sports shoe
Superfeet 60 day money back guarantee
£27.99
---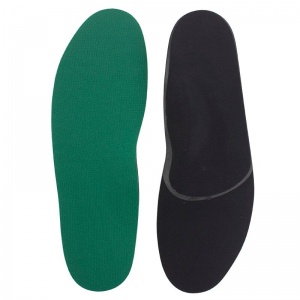 Soft padded foot bed
Medium arch support for medial and lateral support
7 available sizes to ensure fit
3/4 length or full length
From: £18.99