Best Insoles for Morton's Neuroma
Tuesday, 7 July 2015 | Admin
Morton's Neuroma can be a real pain in the foot, with your injured nerves causing poorly feet to lose functionality and for you to miss out on the fun things in life. But life needn't stop running smoothly just because one little nerve does, simply slipping in an insole can help you manage your pain of Morton's Neuroma and even encourage recovery.
There are numerous insoles claiming to be the "best insoles for Morton's Neuroma" but amid all of the bluster, how do you know which insole is best suited for your needs? Luckily, our insoles here at Shoe Insoles have the knowledge to save you the leg work, selecting our Top 5 Insoles for Morton's Neuroma across a number of brands with a number of attributes.
Best Insoles for Morton's Neuroma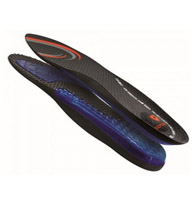 Also available for women for universal, unrivalled foot comfort, the Sof Sole Airr Insoles are a dazzling combination of technology, comfort and Sof Sole's expertise.
The softest insert in the Sof Sole range, the Airr Insoles are like walking on air, with an air-cushioning system, moisture control, soft polymer gel and a total weight of only 83 grams. By using soft, hard-wearing materials, your feet can be given the comfiest treatment with the most rigorous support. Designed to absorb shock through their in-built air chambers, the Sof Sole Airr Insoles are suitable for all arch types and fit well into many types of shoes. By being durable enough to last for 1500km of running, these insoles will be with you long after your sore feet have healed!

Made from Spenco's unique closed-cell nitrogen injected material, these Comfort insoles more than life up to name. Providing a "comfortable bubble environment" your feet need look no further for total in-shoe comfort.
Anti-friction, anti-blister, shock-absorbing and crafted with 3mm thick fabric, the Spenco RX Comfort Insoles are flexible enough to fit inside any shoe and are perfect for giving you everyday comfort as you go about your daily life while recovering from Morton's Neuroma.
Cushioning, lightweight and easily washable, the Spenco RX Comfort Insoles provide the perfect cushion for your every step towards recovery.

Avenge sore feet with Ironman Total Support Premium Insoles. With deep heel cupping technology and the Ironman Stability Cradle to fully support feet, the Spenco Ironman Total Support Premium Insoles also feature a specifically designed crash pad for extra cushioning under the ball of the foot.
A 3-pod Cushioning System adds enhanced comfort to poorly feet, with an anti-friction, anti-blister fabric and anti-bacterial top coat making these the perfect anti-Morton's Neuroma insoles.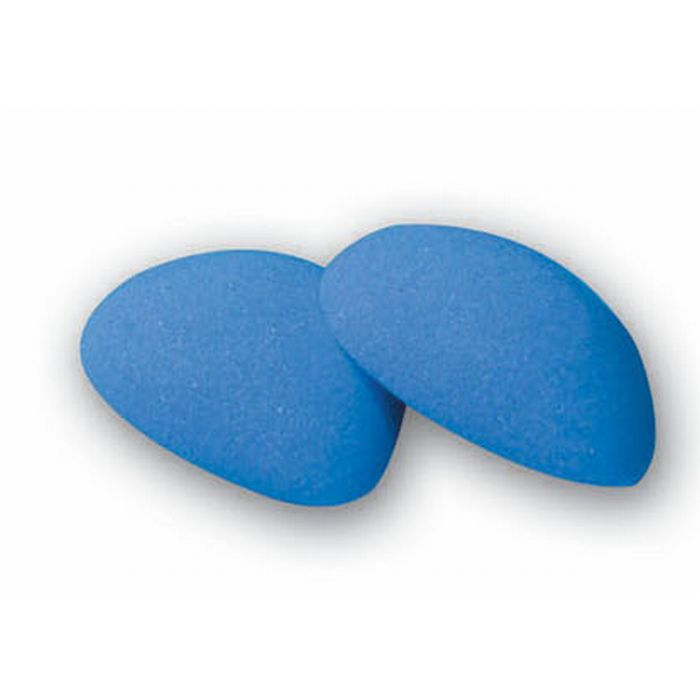 Designed to fix onto any Formthotics insole for enhanced support of the metatarsal and arches, the Formthotics Metatarsal Domes are an extra boost for feet suffering from Morton's Neuroma.
Acting as a pressure reliever to the metatarsals, toes, ball of foot and bunions, these domes are small but powerful and can deliver much needed relief to hurting feet.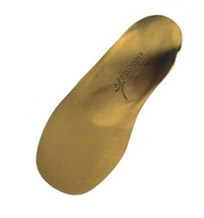 RSL Steeper Motion Support Insoles
Male? Female? High Arches? Low Arches? Whatever you need, the RSL Steeper Motion Support Insoles can help your feet get back to their best.
Made to target your precise foot profile and morphology, select your gender and arch shape to get the best fit from these durable, protective insoles. With responsive shock-absorbing inner core and metatarsal "buttons" to relieve pain on the metatarsal heads, the RSL Steeper Insoles can relieve pressure and strain on the feet, knees and back.
Contouring to your personal foot shape to give you the best support and stability, the RSL Steeper Motion insoles can deal with lessening the pain of Morton's Neuroma while you get on while more important things.
How to Beat Morton's Neuroma
The best plan of attack against Morton's Neuroma is to make sure your feet and footwear don't give it the time of day. With rest, relaxation and a fully prepared shoe, you'll soon find this foot condition can't keep you down. Any one of our suitable insoles will send Morton's Neuroma running, so you can soon get back to doing likewise!
Medium profile arch contour support for men
Shock absorbing core to prevent impact injuries
Optimised fit for men with normal arches
Relieves pressure on metatarsal heads
£44.99
---
Medium profile arch contour support for women
Shock absorbing core
Optimised fit
Relieves pressure on metatarsal heads
£44.99
---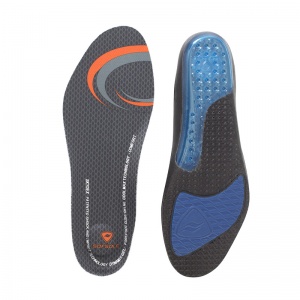 Pair of shoe insoles with gel forefoot
Designed to reduce impact and improve comfort
Shock absorption provided by a polymer gel layer
Keeps feet fresh with COOLMAX moisture-wicking layer
£15.99
---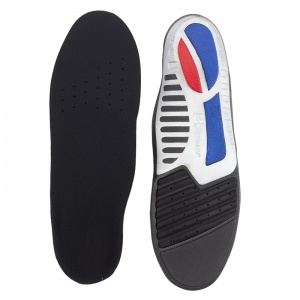 Advanced arch support ideal for sport
Deep heel cupping to promote ideal foot placement
Absorbs shock and protects knees and joints on impact
Helps to prevent over pronation and aid performance
£28.99
---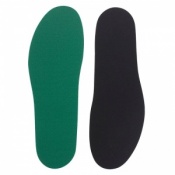 Slip-in comfort insoles
Long lasting heel to toe comfort
4 way stretch material
Trim to fit to size
£15.99