20 September 2023 | Amelia

Many industries require professionals to be on their feet for extended periods of time. In this blog, we cover our selection of the Best Work Insoles to offer support, stability and comfort during your day at work.
12 September 2023 | Lauren

Find the Best Shoe Inserts for you using this handy guide! With a range of inserts for specific conditions, as well as options available for general comfort, you're sure to find a pair that suit your specific needs on ShoeInsoles.co.uk.
25 April 2023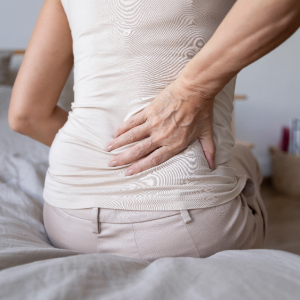 Sciatica becomes easier to handle with the right pair of insoles. In this blog, we'll cover our Best Shoe Insoles for Sciatica to help you find a suitable option that will effectively soothe your painful symptoms.
4 January 2023 | Alex

Going on holiday is always an exciting time, but all of the realities of travel can leave you with sore feet. Our Best Insoles for Travel is a guide to everything you need to stop foot pain in its tracks.
4 January 2023

Heel spurs are a common culprit for sore heels. You don't have to suffer with heel spurs, and shoe insoles are a great way to tackle the pain. Find the Best Insoles for Heel Spurs with this handy guide.
4 January 2023 | Eugene

Our feet bear the brunt of nearly every activity we do, with thousands of steps often adding up to sore feet and plenty of fatigue. The heels are often the most heavily affected part of our feet, shouldering repetitive impacts that can cause pain, discomfort and even difficulty walking. At ShoeInsoles.co.uk, we stock a wide range of shoe insoles for heel pain, making your shoes comfortable enough to prevent pain and let you get on with your day. Read on to learn about our favourites.
2 January 2023

Leg length discrepancy, a condition where the legs are of unequal lengths, is very common. In this article, we go over the Best Heel Lifts to help provide you with an even gait, levelling your discrepancy.
2 January 2023 | Alex

If you feel sore after a day on your feet, don't worry – you're not alone! Our guide to the Best Insoles for Walking and Standing All Day includes a number of helpful solutions.
1 January 2023

Wearing work boots can make your feet tired, achy and sore. Thankfully, here at ShoeInsoles.co.uk we sell a range of insoles specifically designed to reduce pain and provide comfort whilst you work. Find the Best Insoles for Work Boots with our handy, easy-to-follow guide.
6 May 2022 | Sharman

All of Strive's Footwear is podiatrist-designed to give you a supportive and comfortable fit. This guide discusses the various types of shoe and specific models of Strive Footwear we carry at ShoeInsoles.co.uk and the differences between them.