Shoe Insoles - Helping You Find The Right Insoles For Your Feet
Welcome to ShoeInsoles.co.uk, the UK's premier destination for shoe insoles. If you are searching for shoe insoles for flat feet, shoe insoles for plantar fasciitis, or shoe insoles for fallen arches, we have a range of insoles that will meet your requirements.
Our range of shoe insoles does not stop there. We have sports insoles such as running insoles, as well as height increasing insoles for people who want a little boost. We even sell sheepskin insoles if you are looking for a cosy shoe insoles solution.
Sometimes, the search for the right insole can be a little tricky especially when there are so many insoles to choose from. However, with us you can find a shoe insole for your condition by using our helpful navigation menu. We list all the conditions that our shoe insoles are designed to help so that you can narrow down your search for the right insoles with ease.
And please remember, our team of shoe insoles experts are on hand by telephone and email to help you with your selection. Our mission is to ensure that you find the right shoe insoles for your feet so that you can start feeling the enormous benefits of shoe insoles right away.
Popular Products
3/4 length design
For general, everyday use
Realigns the feet and lower body
Fits most types of low heeled footwear
£21.99
---
Strong, medical-grade support
Deep heel cradle to increase stability
Ideal for Plantar Fasciitis, Arch, ankle and knee pain
Friction reducing top fabric
£19.99
---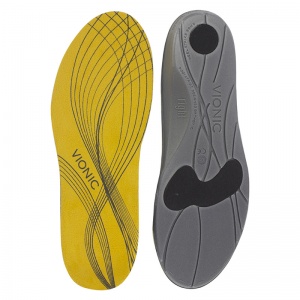 Designed for everyday use
Provides moderate control and support
Lightweight, medium density moulded EVA
Deep heel cup to maintain correct foot positioning
£22.99
---
T-shaped metatarsal pads
Relieves symptoms of splayfoot
Genuine leather for lasting quality
Self-adhesive to prevent movement within your shoe
£7.35
---
Pair of insoles for plantar fasciitis pain relief
Comfortable solution for women with plantar fascia pain
Relieves heel spur pain thanks to gel in the heel
Fits most footwear types thanks to a ¾ length design
£11.95
---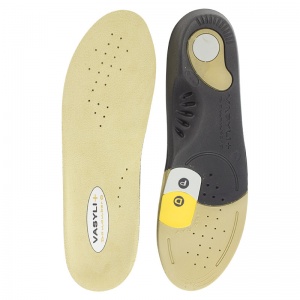 Professional orthotic device with removable 1st ray sections
Flexible design of orthotic
Features removable proximal and distal plugs
Can assist with tri-planar motion problems
£47.70
From the Knowledge Centre
Wednesday, 17 July 2019
Sesamoiditis can be an intimidating condition, but thankfully it is relatively simple to treat. One of the most effective ways to recovery in to use appropriate insoles: we've written this guide to the Best Sesamoiditis Insoles available right now.
Monday, 8 July 2019

From flips flops to peep toe shoes, at ShoeInsoles.co.uk we have just what you need to stay comfortable even in the most revealing pair of shoes. Read on to discover our top picks.
Monday, 8 July 2019

While everyone's favourite holiday destination differs, they all lead to the same common feet problems: blisters, calluses, arch, heel or ankle pain. Plan ahead and battle the most common foot conditions with these top foot care products.
Thursday, 13 June 2019

What happens when your shoe insoles start to smell, and how do you remove the odour before it becomes a problem? Find out with this informative blog, ensuring that your insoles stay fresh and your feet stay healthy.
Friday, 7 June 2019

The idea behind the Podotech Express Kit is to offer a quicker and easier alternative to bespoke foot orthotics. To shed some light on where and how to do this, we've prepared this short guide that should answer all your questions.
Saturday, 25 May 2019

If you've heard of memory foam, you probably know about the benefits it can have for your back, neck and sleep quality when included in a mattress. What you may not know, though, is that is can provide just as many, if not more, benefits when applied to shoe insoles. Memory foam insoles are an excellent choice for those suffering from foot related conditions, or for anyone just looking to keep their feet healthy, comfortable and in good condition. These insoles have the capacity to help in a wide variety of ways, including easing the pressure on the ball of your foot, preventing foot roll, stabilising your foot, providing arch support, absorbing heel shock, and much, much more.
Monday, 20 May 2019

Smelly shoes are a common problem that is often difficult to get rid of. Find out why odour occurs, how you can prevent your shoes from smelling, and how to get rid of the odour in this short guide.
Thursday, 2 May 2019

Sweaty feet can cause odour and a wider range of foot conditions. This blog describes Our Top 6 Insoles for Sweaty Feet, giving you plenty of options to beat sweaty feet while you're in the heat.
Thursday, 11 April 2019

Conditions such as foot drop, poroneal neuropathies and dysfunctional gait can become a nuisance to live with. This article explains How to Fit Your Boxia Drop Foot AFO Brace to get you moving as soon as possible.
Monday, 8 April 2019

When choosing the right insoles, they must fit your foot type, protect the parts of your feet that cause you the most pain, and lastly, fit in your shoes. If you're a fan of versatile, practical and comfy boots, this means you need to make sure your chosen insoles are definitely suitable for boots. To help you out, we've put together this short guide with our Best Boot Insoles that can help you find the right pair for you.
Featured Reviews
Thursday, 31 January 2019 | Juliet
I don't know how I came across this website, I'm so glad I did though. These heel pads are fantastic! Super quality, super comfy, super price, super quick delivery. Thank you.
Thursday, 31 January 2019 | Abdisaid
I was in a great deal of pain, but when I used Fasciitis Orthotic Insoles for Men, it was instant relief. I am very happy with my purchase and highly recommend them for anyone with heel pain. The delivery service was awesome, very brilliant service.
Sunday, 27 January 2019 | Peter
This is the third pair I have purchased for my wife to assist recovery following a stroke some years ago. Excellent product and brilliant service from shoeinsoles. Will not hesitate to purchase this item from this company in future. Thank you.