Shoe Insoles - Helping You Find The Right Insoles For Your Feet
Welcome to ShoeInsoles.co.uk, the UK's premier destination for shoe insoles. If you are searching for shoe insoles for flat feet, shoe insoles for plantar fasciitis, or shoe insoles for fallen arches, we have a range of insoles that will meet your requirements.
Our range of shoe insoles does not stop there. We have sports insoles such as running insoles, as well as height increasing insoles for people who want a little boost. We even sell sheepskin insoles if you are looking for a cosy shoe insoles solution.
Sometimes, the search for the right insole can be a little tricky especially when there are so many insoles to choose from. However, with us you can find a shoe insole for your condition by using our helpful navigation menu. We list all the conditions that our shoe insoles are designed to help so that you can narrow down your search for the right insoles with ease.
And please remember, our team of shoe insoles experts are on hand by telephone and email to help you with your selection. Our mission is to ensure that you find the right shoe insoles for your feet so that you can start feeling the enormous benefits of shoe insoles right away.
Popular Products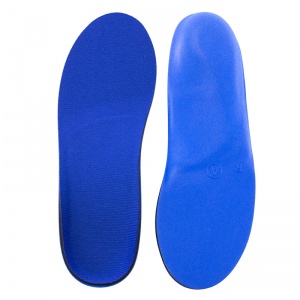 Orthotic insoles for medical-grade foot support and stability
Suitable for sportspeople, workers, elderly and more
Reduces pain in the arches, heels, ankles, knees and lower back
Reduce effects of plantar fasciitis, arch pain, overpronation and more
£29.99
---
Pair of insoles for plantar fasciitis pain relief
Comfortable solution for women with plantar fascia pain
Relieves heel spur pain thanks to gel in the heel
Fits most footwear types thanks to a ¾ length design
£11.95
---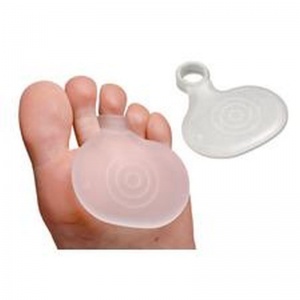 Absorbs the shock from the metatarsal area
Suitable for assisting with a range of conditions
Straightforward and easy to apply
Supplied individually for the left and right foot
£3.65
---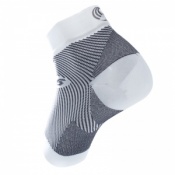 Foot sleeves designed to relieve plantar fasciitis
Can be worn day or night for improved support
Reduces swelling and pain with compression
Strengthens and supports your feet
£22.99
---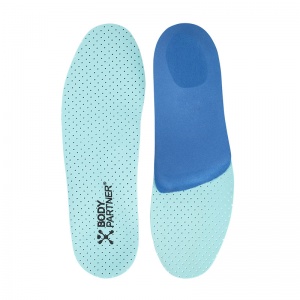 Helps support most biomechanical inconsistencies in the stride
Assists in supporting the rear-to-midsole zone of your feet
Designed to be both lightweight and supportive
Provides enhanced stability to your arches
£57.99
---
Viva insoles designed for sport's shoes
Features micro-air chambers to reduce impact
Metatarsal pad relieves ball of foot pain
Available in 13 sizes and suitable for both men and women
£13.99
Featured Reviews
Thursday, 31 January 2019 | Juliet
I don't know how I came across this website, I'm so glad I did though. These heel pads are fantastic! Super quality, super comfy, super price, super quick delivery. Thank you.
Thursday, 31 January 2019 | Abdisaid
I was in a great deal of pain, but when I used Fasciitis Orthotic Insoles for Men, it was instant relief. I am very happy with my purchase and highly recommend them for anyone with heel pain. The delivery service was awesome, very brilliant service.
Sunday, 27 January 2019 | Peter
This is the third pair I have purchased for my wife to assist recovery following a stroke some years ago. Excellent product and brilliant service from shoeinsoles. Will not hesitate to purchase this item from this company in future. Thank you.
From the Knowledge Centre
Thursday, 11 April 2019

Conditions such as foot drop, poroneal neuropathies and dysfunctional gait can become a nuisance to live with. This article explains How to Fit Your Boxia Drop Foot AFO Brace to get you moving as soon as possible.
Monday, 8 April 2019

When choosing the right insoles, they must fit your foot type, protect the parts of your feet that cause you the most pain, and lastly, fit in your shoes. If you're a fan of versatile, practical and comfy boots, this means you need to make sure your chosen insoles are definitely suitable for boots. To help you out, we've put together this short guide with our Best Boot Insoles that can help you find the right pair for you.
Thursday, 14 February 2019

Powerstep produce some of our top selling shoe insoles, providing pain-relief, comfort, stability and more. Our top sellers, the Original, Pinnacle and Maxx offer some of the best comfort and support on the market, while lesser known brands such as the SlenderFit Fashion can keep your feet healthy in high heels, flats and dress shoes. We've decided to help you make your choice explaining the do's and don'ts and the have's and have not's of Powerstep Insoles, helping you answer Which Powerstep Insoles are the Best for You?
Monday, 7 January 2019

Heel spurs are one of the main culprits for painful heels. If you're experiencing stabbing pain when you get up in the morning, or inflammation and swelling at the front of your heel, chances are you're suffering from a heel spur. So what exactly are heel spurs, what causes them, and what can you do about them? Read on to learn the answers to all those questions, and find the perfect insole for your heel pain.
Thursday, 29 November 2018

Wearing shoes that are too tight for your feet can lead to a number of issues, including bunions, bunionettes, knee, hip, and even lower back pain. But did you know that it's just as important to wear insoles of the correct width? We're here to help you determine the right size of your feet, and find the perfect insoles that will make wearing shoes even more comfortable.
Thursday, 22 November 2018

You may have heard that Superfeet insoles are the best around when it comes to improving the comfort of your shoes and providing support, but the story doesn't end there. Superfeet have taken their advanced insole design and adapted it to a number of different users and uses, and now the range includes an insole for virtually anyone. But you may be asking: Which Superfeet Insoles Do I Need? We've had our insole experts break down the differences, hopefully helping you find your perfect insole.
Tuesday, 20 November 2018

Choosing the right pair of insoles isn't always as simple as it ought to be. You know that you'd like some extra comfort, support or stability than what your shoes currently provide, but the vast array of insoles and footbeds available can be daunting. At ShoeInsoles.co.uk, we've made it our mission to make it as easy as possible to get exactly the results you want from your insoles, so we've had our insole experts break down one of the most common insole questions around: Superfeet Blue vs Superfeet Green?
Tuesday, 20 November 2018

Once you've realised that the insoles that came with your shoes aren't cutting it, and you could be enjoying a whole lot more comfort with a new pair of footbeds or inserts, you'd hope there isn't much more work to do. The reality is that deciding between the vast range of insoles can be difficult, so we've had our experts tackle one of the most common insole questions around: which insoles to choose, Superfeet Green vs Superfeet Orange Insoles?
Tuesday, 23 October 2018

Did you know that approximately 60% of the UK population have some sort of discrepancy between their leg lengths? For most people the difference in height between either limb is so subtle that they'll likely never notice, but for those who do, Height Increasing Insoles are the perfect solution. Our height increasing insoles are easy to use to give you the boost you need, and in true ShoeInsoles.co.uk fashion, they'll also help keep your feet healthy and comfortable!
Tuesday, 25 September 2018

Whether you're breaking in a new pair of shoes, or planning to spend the night on your feet wearing your fabulous yet not-too-comfortable dance shoes, it's important to consider the fact that you might get a blister. For those who prefer to wear their favourite party shoes without insoles, we've come up with a list of suggestions for How To Keep Your Party Shoes Comfortable with Blister Plasters.