12 September 2023 | Lauren

Find the Best Shoe Inserts for you using this handy guide! With a range of inserts for specific conditions, as well as options available for general comfort, you're sure to find a pair that suit your specific needs on ShoeInsoles.co.uk.
20 June 2023 | Lauren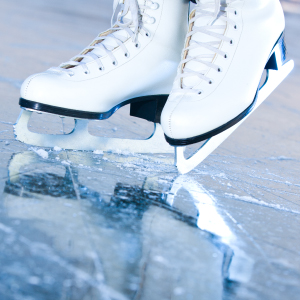 Ice-skating is a fun and year-round activity that a whole host of people can enjoy. Elevate your experience on the ice with a pair of the Best Insoles for Ice-Skates, designed to improve comfort and athletic performance.
6 January 2023 | Eugene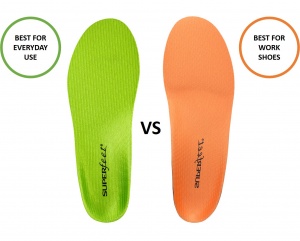 Deciding between the vast range of insoles can be difficult, so we've had our experts tackle one of the most common insole questions around: which insoles to choose, Superfeet Green vs Superfeet Orange Insoles?
1 January 2023

Whether you're a veteran or amateur, shop our Best Cycling Insoles 2023 to minimise pain and maximise performance when you're out and about.
22 December 2022 | Sharman

Making sure your football boots are as comfortable as possible will help to ensure that you can perform your best and stay out on the pitch for longer. Check out our list of recommended products that ensure you continue playing the game you love free of pain and without irritation.
12 December 2022 | Tania

Choosing the right pair of shoe insoles can be a daunting process. It can be difficult finding the right insoles for your foot condition. This article weighs up the differences between two of the world's most popular insoles: Superfeet Green vs Superfeet Blue.
7 May 2020

After long periods of cycling, aches and pains in the feet become inevitable and may turn quite painful and frustrating, especially when all you want to do is ride! So we've written a blog on how you can relieve your foot symptoms, and how an excellent shoe insole like the Sidas Flashfit Bike+ Insole can stop your cycling feet pain completely.
30 October 2015 | John

Atheltic insoles are insoles which have been designed to help you improve yourself as an athlete. They work in a variety of ways to help boost your athletic performance, no matter your discipline.
30 October 2015 | John

Basketball insoles are insoles which have been specifically designed to help improve your performance on the court. The solid and smooth playing surface means that, to provide the best possible boost to your game, the insoles have to be made with the hardwood in mind.
30 October 2015 | John

A good pair of tennis insoles can be the difference between winning and losing in the final set, regardless of what level you play at and on what surface you're on.
Injury Protection