Wednesday, 17 July 2019 | Admin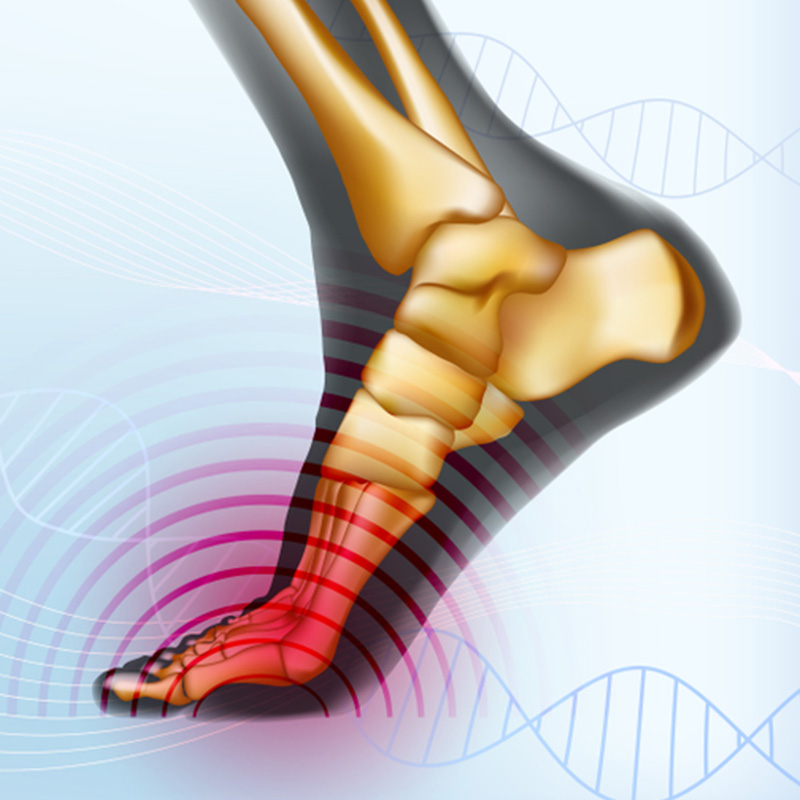 Sesamoiditis can be an intimidating condition, but thankfully it is relatively simple to treat. One of the most effective ways to recovery in to use appropriate insoles: we've written this guide to the Best Sesamoiditis Insoles available right now.
Thursday, 13 June 2019

What happens when your shoe insoles start to smell, and how do you remove the odour before it becomes a problem? Find out with this informative blog, ensuring that your insoles stay fresh and your feet stay healthy.
1 Comment
Thursday, 2 May 2019

Sweaty feet can cause odour and a wider range of foot conditions. This blog describes Our Top 6 Insoles for Sweaty Feet, giving you plenty of options to beat sweaty feet while you're in the heat.
Tuesday, 23 October 2018

Did you know that approximately 60% of the UK population have some sort of discrepancy between their leg lengths? For most people the difference in height between either limb is so subtle that they'll likely never notice, but for those who do, Height Increasing Insoles are the perfect solution. Our height increasing insoles are easy to use to give you the boost you need, and in true ShoeInsoles.co.uk fashion, they'll also help keep your feet healthy and comfortable!
Thursday, 9 August 2018

Blisters on your little toe hurt. It doesn't matter if you're a long-distance runner, an office worker, or spend most of your time in the house, having a blister on your little toe can impact your mobility. If you've just bought some brand new shoes and don't want to throw away yet another pair, read this article as we explain just How to Stop Shoes Rubbing on Your Little Toe.
Monday, 5 March 2018 | Admin

There's nothing worse than waking up in the middle of the night due to a sharp pain in your foot, toe or calf. Whether they happen while you're sound asleep, sitting down or resting on the couch, foot cramps can disrupt what you're doing and quickly ruin your day. This short article offers answers to what causes these unpleasant episodes and what you can do to stop them.
Thursday, 28 September 2017 | Admin

For many hard-working people who spend most of the day on their feet, cracked heels can quickly become a fact of life. If you are nodding your head right now, then you may be glad to hear that things can change. We are here to help you get rid of cracked, dry and rough skin on your feet once and for all.
Tuesday, 2 February 2016 | Admin

Misleading sunshine combined with gale force winds, icy mornings leading to mild afternoons and plunging into cold nights, you've got to love the British winter. One part of you that probably doesn't love it at all is your feet. Finding the perfect footwear is hard at the best of times but when the weather is being as marvellously temperamental as only Blighty can deliver, it becomes trickier than ever. Insoles are a great year-round companion (of course we'd say that) but don't be afraid to switch it up as we head into spring, or back into winter, depending on what the weather feels like today.
Wednesday, 23 December 2015 | Admin

Hallux Limitus may sound complicated, but to put it in slightly simpler terms, it's the early stages of what eventually becomes arthritis of the big toe or Hallux Rigidus. The condition directly affects the functionality of the joint of the big toe and, as the name suggests, limits the toe's range of motion.
Tuesday, 22 December 2015 | Admin

Hurting heels? You might be suffering from Heel Spurs, in fact you may be suffering from more than that! These bony outgrowths, caused by strain on the muscles of the foot, can be triggered by other, more painful conditions. While around half of all Heel Spurs will do a pretty good job of hurting all by themselves, for those placed under the foot this may also be a sign of Plantar Fasciitis, just as those placed at the back of the heel may be pointing to a case of Achilles Tendonitis. It's worth knowing that Heel Spurs don't cause either of these conditions, but that the reverse can be true.