Shoe Insoles - Helping You Find The Right Insoles For Your Feet
Welcome to ShoeInsoles.co.uk, the UK's premier destination for shoe insoles. If you are searching for shoe insoles for flat feet, shoe insoles for plantar fasciitis, or shoe insoles for fallen arches, we have a range of insoles that will meet your requirements.
Our range of shoe insoles does not stop there. We have sports insoles such as running insoles, as well as height increasing insoles for people who want a little boost. We even sell sheepskin insoles if you are looking for a cosy shoe insoles solution.
Sometimes, the search for the right insole can be a little tricky especially when there are so many insoles to choose from. However, with us you can find a shoe insole for your condition by using our helpful navigation menu. We list all the conditions that our shoe insoles are designed to help so that you can narrow down your search for the right insoles with ease.
And please remember, our team of shoe insoles experts are on hand by telephone and email to help you with your selection. Our mission is to ensure that you find the right shoe insoles for your feet so that you can start feeling the enormous benefits of shoe insoles right away.
Popular Products
Highly effective shock absorption
Excellent ball of foot cushioning for sports or everyday
Keeps feet fresh with anti-microbial material
One size fits all
£8.99
---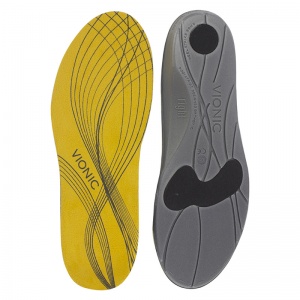 Designed for everyday use
Provides moderate control and support
Lightweight, medium density moulded EVA
Deep heel cup to maintain correct foot positioning
£22.99
---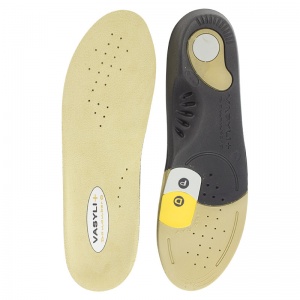 Professional orthotic device with removable 1st ray sections
Flexible design of orthotic
Features removable proximal and distal plugs
Can assist with tri-planar motion problems
£57.99
---
3/4 length design
For general, everyday use
Realigns the feet and lower body
Fits most types of low heeled footwear
£18.49
---
Viva insoles designed for sport's shoes
Features micro-air chambers to reduce impact
Metatarsal pad relieves ball of foot pain
Available in 13 sizes and suitable for both men and women
£15.75
---
T-shaped metatarsal pads
Relieves symptoms of splayfoot
Genuine leather for lasting quality
Self-adhesive to prevent movement within your shoe
£7.20
From the Knowledge Centre
Monday, 18 November 2019

Overpronation is common, but it can lead to a range of other foot conditions and pains if left untreated. Read about our Best Insoles for Overpronation, with our expert picks of the top insoles to align your gait.
Thursday, 7 November 2019

Supination, or underpronation, can lead to all sorts of pain and strain in your feet and ankles. To stabilise your feet and solve the problem, our insole experts have selected their Best Insoles for Supination of 2020.
Thursday, 7 November 2019

We change our clothing with the seasons, so why shouldn't this rule apply to our shoe insoles? Read our experts' picks of the Best Insoles for Winter, helping to keep your warmth in for cosy, comfortable feet!
Wednesday, 23 October 2019

Our insoles experts at ShoeInsoles.co.uk have compiled the definitive list of Our Top 10 Best Insoles of 2020, providing all the latest knowledge to relieve your foot pain, provide support and make your shoes more comfortable.
Friday, 11 October 2019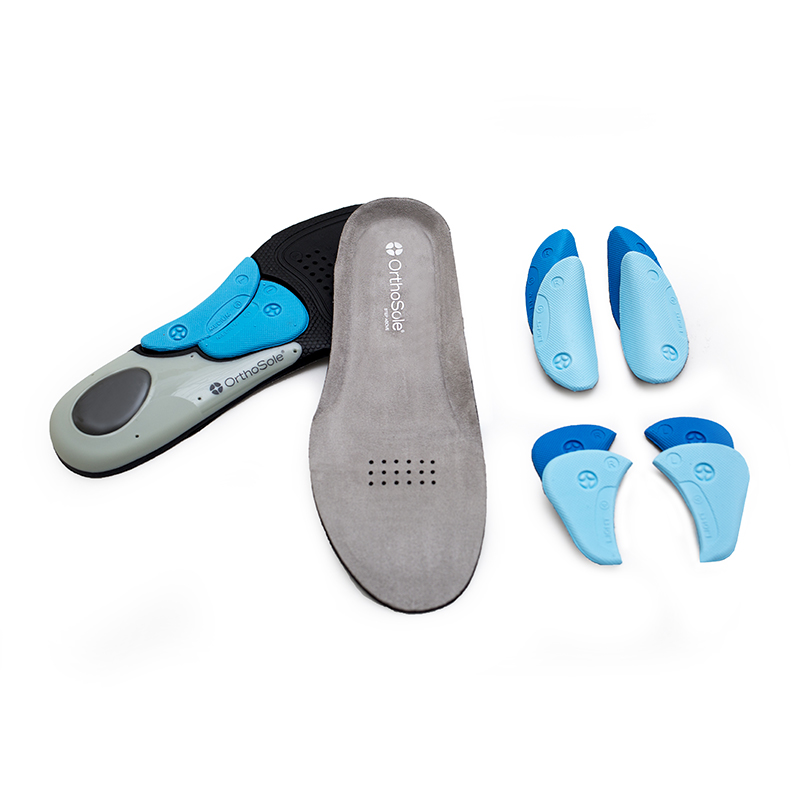 For everything from back pain to plantar fasciitis, OrthoSole make some of the most comfortable and supportive insoles around, but which ones should you choose? At ShoeInsoles.co.uk, we're here to answer the question: Which OrthoSole Insoles Do I Need?
Thursday, 3 October 2019

See our Top 5 Insoles for Achilles Tendinitis and find out exactly how you can beat the condition. Including everything from full length insoles to heel lifts and supportive socks, there's a solution to Achilles pain to suit everyone!
Tuesday, 10 September 2019

A cause of pain in the forefoot, Morton's neuroma is a condition that occurs when a nerve in your foot expands and comes into contact with a nearby ligament. Read on for our guide to Managing Morton's Neuroma.
Tuesday, 27 August 2019

Arthritis can cause a great deal of pain and inflammation in your feet, which can worsen as more and more impact is placed upon them. Learn about the Best Arthritis Insoles of 2019, providing optimal cushioning and support.
Tuesday, 30 July 2019 | Admin

A pleasant day's hiking should not be marred by several days afterwards spent nursing your feet. With our selection of best hiking insoles, you can ensure that blisters, bunions, plantar fasciitis, and heel spurs become a thing of the past.
1 Comment
Monday, 22 July 2019

Are you looking for the right pair of insoles to make running even more enjoyable for you? Make sure to check out our top 5 recommendations for best running insoles that will meet all your needs.
Featured Reviews
Thursday, 31 January 2019 | Juliet
I don't know how I came across this website, I'm so glad I did though. These heel pads are fantastic! Super quality, super comfy, super price, super quick delivery. Thank you.
Thursday, 31 January 2019 | Abdisaid
I was in a great deal of pain, but when I used Fasciitis Orthotic Insoles for Men, it was instant relief. I am very happy with my purchase and highly recommend them for anyone with heel pain. The delivery service was awesome, very brilliant service.
Sunday, 27 January 2019 | Peter
This is the third pair I have purchased for my wife to assist recovery following a stroke some years ago. Excellent product and brilliant service from shoeinsoles. Will not hesitate to purchase this item from this company in future. Thank you.