How to Make Shoes More Comfortable
Friday, 4 June 2021 | Eugene
Sore feet can be a sign of a health condition such as plantar fasciitis or arthritis, but more often than not they are caused by uncomfortable shoes. Uncomfortable shoes are incredibly frustrating – you've just bought a brand new pair, only to find that you're struggling to break them in or they just don't quite fit right.
Designers are getting better and better at making shoes that do fit just right and provide comfort, but they aren't quite there just yet. With people battling against uncomfortable shoes for as long as shoes have been worn, there are a few tricks that have been passed down. This article describes just How to Make Shoes More Comfortable, using tips and tricks that have been proven to work in the past.
How to Make Shoes More Comfortable
1) Break in Your Shoes Properly
One common factor in uncomfortable shoes is that they just aren't broken in properly. By properly we mean gently over time, and to not expect miracles within an hour. It's recommended that you wear your shoes for up to an hour at a time on comfortable, foot-friendly ground, like the surfaces inside your home.
It's also recommended that slightly damp newspaper (not soaked) is placed in the shoe, left for an hour, and then removed. As the newspaper dries, it should expand in the shoe and then expand the shoe itself, making it far more comfortable than before.
2) Use Comfort Insoles
Upgrading your stock footbeds is the quickest way to improve comfort, as they support your feet in ways the insoles of most retail shoes won't. If your issue is comfort while walking and not that your shoes are catching or rubbing on your feet, you may be surprised just how big of a comfort boost a pair of orthotic insoles can provide.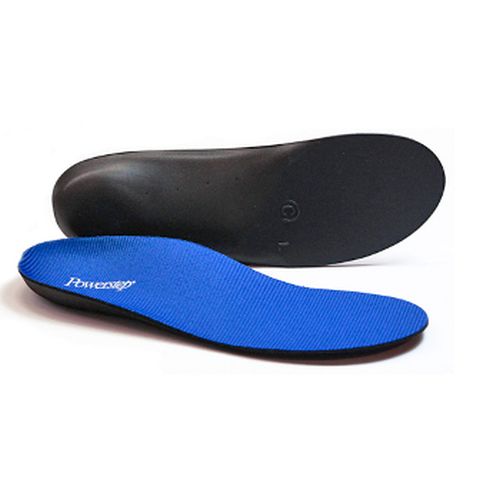 Powerstep Original Orthotic Insoles are proven to improve shoe comfort
A pair of insoles like the best-selling Powerstep Original Orthotic Insoles are great for providing an instant comfort boost to your shoes, as they're designed to provide anatomical support and cushioning. These insoles have been hand-picked by our orthotic experts as the best around, and are engineered by Powerstep to align your feet and reduce all sorts of pain as you walk.
3) Get a Memory Foam Comfort Upgrade
Alternatively you could also use shoe insoles that utilise memory foam, as this material remembers the shape of your foot to ensure that shoes provide even pressure without 'hot spots'. Many of us know how comfortable memory foam can be when used on our bed pillows, and a slightly denser form of the material is ideal for cushioning your feet as well.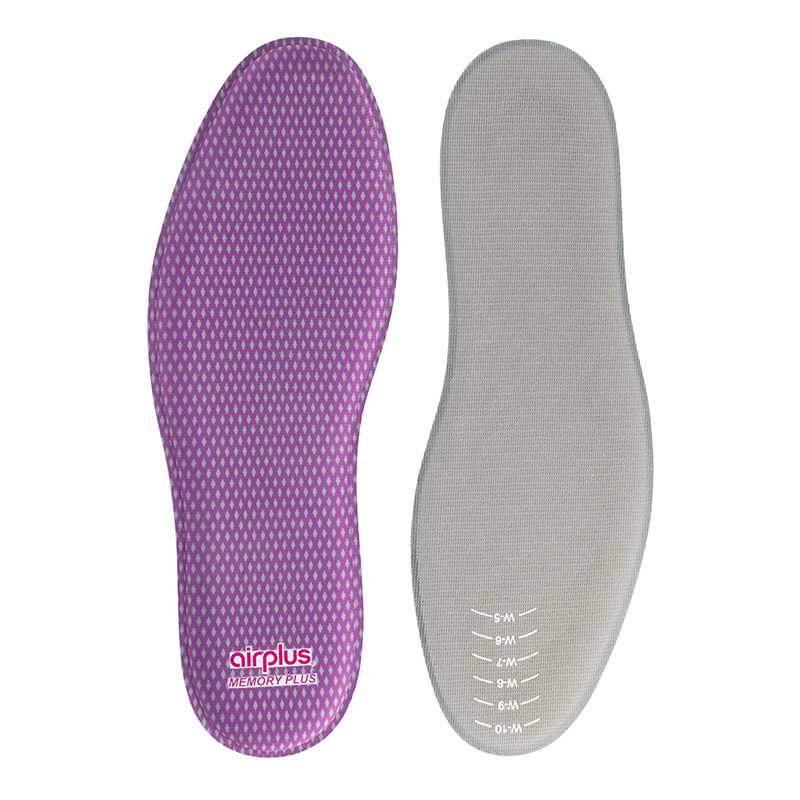 Memory Foam Plus material 'remembers' the shape of your foot
The Airplus Ultra Memory Plus Full Foam Insoles are incredibly soft, using targeted comfort and pressure distribution to provide relief to the high risk areas of the foot. By spreading your weight evenly over your foot, these insoles can instantly solve many of the painful issues caused by the standard footbeds in many brands of shoe.
4) Hairdry Your Shoes
This one might sound a little strange, but if you hold a hairdryer to the parts of the shoe that feel tight while flexing and moving your feet, you will stretch your shoes to a more comfortable shape. Just make sure you don't get the hairdryer too close to your shoes, as it could warp some materials!
5) Prevent Slippage
If your shoes are slightly ill-fitting, then this will be a core cause of foot discomfort as your feet will constantly slip around as you walk. You can often prevent this by tightening your shoes to the often-forgotten top notches. Alternatively, the grips below are designed to stop your feet from slipping around.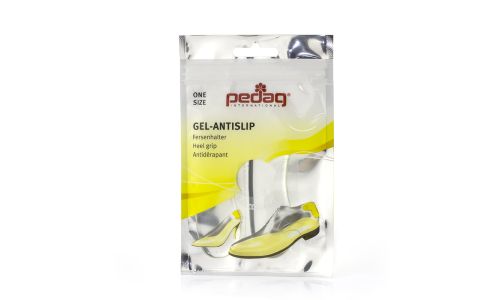 Pedag Gel Anti-Slip Grips prevent feet from slipping
The Pedag Gel Anti-Slip Heel Grips are designed to slip in behind the heel, which prevents movement of the foot and increases comfort. They also prevent blisters, are easy to remove, and are easy to care for – perfect for breaking in a new shoe.
6) Care for Your Feet
It's not always your shoes that are causing the discomfort. If you've begun to notice that your feet are uncomfortable in any shoe that you wear, then there's a good chance it's because of your feet, not your shoes. Hard calloused skin and overgrown toenails can cause discomfort, but they can be avoided simply by:
Cutting your nails
Applying petroleum jelly to the skin
Applying cocoa or shea butter to the skin
7) Wearing High Heels?
If you're on the hunt for solutions to pain from high heels, then you've probably seen some of the methods around that are less than discreet. Many are unaware, however, that there are actually slim insoles designed to discreetly fit into your high heels to provide comfort without ruining your style.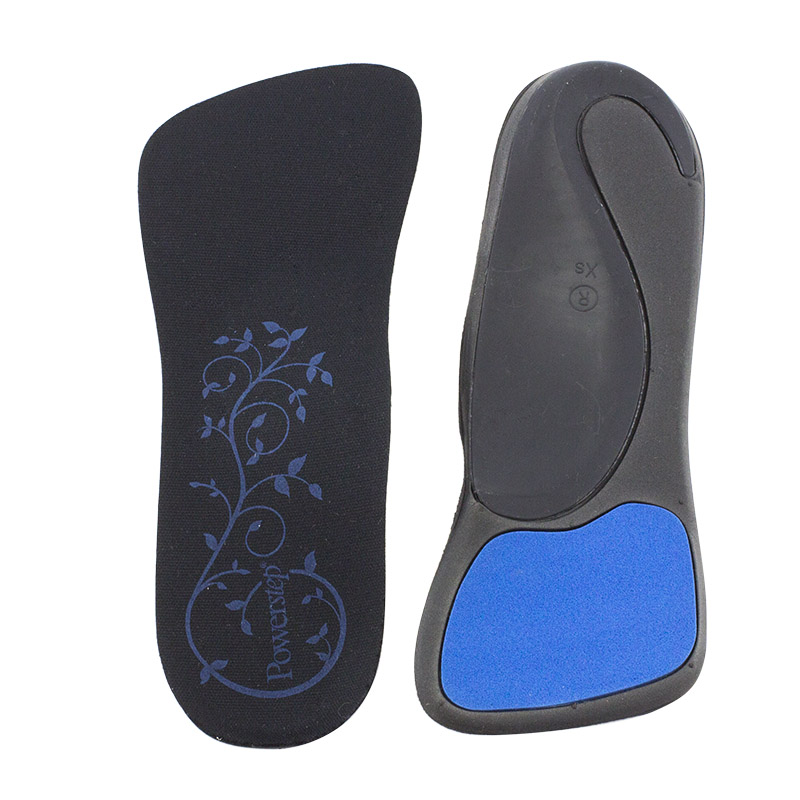 The Powerstep Slenderfit Fashion Orthotic Insoles. These insoles cradle the feet to provide much-needed arch support, and provide cushioning at the forefoot to reduce the most common pain from high heels.
Beat Uncomfortable Shoes for Good
You don't have to tough it out and suffer with uncomfortable shoes, as a solution to the problem is usually close at hand. An insole designed to combat these problems works a treat, as does preventing slipping and providing padding. Of course if they don't work, then you could always try the old fashioned way of expanding your shoe with some rolled up, moist newspaper.
If you want to explore our full range of Comfort Insoles further, then we have a wide selection available that's sure to include something right for your shoes. If you have a question or something to add, why not let us know in the comments below, or find us on Twitter and Facebook!