Shoe Insoles - Helping You Find The Right Insoles For Your Feet
Welcome to ShoeInsoles.co.uk, the UK's premier destination for shoe insoles. If you are searching for shoe insoles for flat feet, shoe insoles for plantar fasciitis, or shoe insoles for fallen arches, we have a range of insoles that will meet your requirements.
Our range of shoe insoles does not stop there. We have sports insoles such as running insoles, as well as height increasing insoles for people who want a little boost. We even sell sheepskin insoles if you are looking for a cosy shoe insoles solution.
Sometimes, the search for the right insole can be a little tricky especially when there are so many insoles to choose from. However, with us you can find a shoe insole for your condition by using our helpful navigation menu. We list all the conditions that our shoe insoles are designed to help so that you can narrow down your search for the right insoles with ease.
And please remember, our team of shoe insoles experts are on hand by telephone and email to help you with your selection. Our mission is to ensure that you find the right shoe insoles for your feet so that you can start feeling the enormous benefits of shoe insoles right away.
Popular Products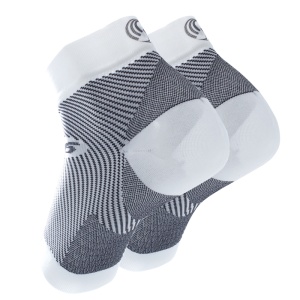 Foot sleeves designed to relieve plantar fasciitis
Can be worn day or night for improved support
Reduces swelling and pain with compression
Strengthens and supports your feet
| | | |
| --- | --- | --- |
| | | In stock now |
£22.99
---
T-shaped metatarsal pads
Relieves symptoms of splayfoot
Genuine leather for lasting quality
Self-adhesive to prevent movement within your shoe
| | | |
| --- | --- | --- |
| | | In stock now |
£7.20
---
Strong, medical-grade support
Deep heel cradle to increase stability
Ideal for Plantar Fasciitis, Arch, ankle and knee pain
Friction reducing top fabric
| | | |
| --- | --- | --- |
| | | In stock now |
£19.13
---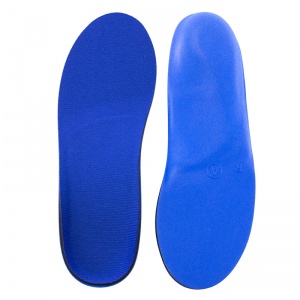 Orthotic insoles for medical-grade foot support and stability
Suitable for sportspeople, workers, elderly and more
Reduces pain in the arches, heels, ankles, knees and lower back
Reduce effects of plantar fasciitis, arch pain, overpronation and more
| | | |
| --- | --- | --- |
| | | In stock now |
£23.99
---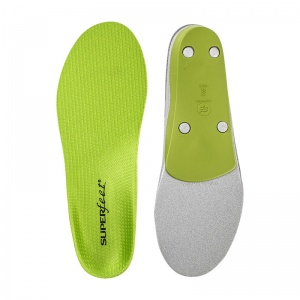 Heel cup technology contours to the foot for total support
Crafted from shock absorbing foam for complete comfort
Ideal for any sports shoe
Superfeet 60 day money back guarantee
| | | |
| --- | --- | --- |
| | | In stock now |
£25.32
---
Ideal for activities where the whole foot is subject to impact
Suitable for high impact sports such as running, aerobics, tennis and more
Ideal for football and rugby boots
Contains antibacterial top sheet and moisture wicking technology
| | | |
| --- | --- | --- |
| | | In stock now |
£13.99
From the Knowledge Centre
Thursday, 12 November 2020

Back pain is often tied to your walking and standing posture, as well as the alignment of your feet. Tackle your back pain from the feet up with our expert picks of the Best Insoles for Back Pain.
Thursday, 5 November 2020

Feet are often the first part of the body to feel the chills of winter, and wearing an insulated pair of insoles is one of the best ways to keep your heat in. Read about out Best Thermal Insoles.
Monday, 19 October 2020

Metatarsalgia, or pain in the ball of the foot, can hurt your enjoyment of walking, as well as your motivation to get up and move at all. Read about the picks from our experts of the Best Metatarsalgia Insoles.
Friday, 9 October 2020 | Sam

Here at Shoe Insoles, we stock a range of Foot Massagers. Using data from our team of experts and suppliers, we have compiled a list of the Best Foot Massagers 2020 to help you get the jump on your painful feet.
Tuesday, 6 October 2020

Bunions, overlapping toes, hammer toes and claw toes can cause pain, inhibit everyday tasks, and restrict your choice of shoes. Read about the best solutions in our guide to the Best Toe Separators, Bunion Correctors and Toe Guards.
Thursday, 24 September 2020

Memory foam is one of the best insole materials for keeping your feet pain-free and energetic, which is ideal for those who spend a lot of time standing and walking. Learn more with our Best Memory Foam Insoles.
Tuesday, 7 July 2020

Supination, or underpronation, can lead to all sorts of pain and strain in your feet and ankles. To stabilise your feet and solve the problem, our insole experts have selected their Best Insoles for Supination of 2020.
Saturday, 27 June 2020

Arthritis can cause a great deal of pain and inflammation in your feet, which can worsen as more and more impact is placed upon them. Learn about the Best Arthritis Insoles, providing optimal cushioning and support.
Sunday, 7 June 2020

We change our clothing with the seasons, so why shouldn't this rule apply to our shoe insoles? Read our experts' picks of the Best Insoles for Winter, helping to keep your warmth in for cosy, comfortable feet!
Wednesday, 3 June 2020

Compared to the cheap synthetic materials of most modern insoles, leather breathes better and retains its shape longer for maximum comfort and support. Find the best choice for you with this list from out experts of the Best Leather Insoles.
Featured Reviews
Thursday, 31 January 2019 | Juliet
I don't know how I came across this website, I'm so glad I did though. These heel pads are fantastic! Super quality, super comfy, super price, super quick delivery. Thank you.
Thursday, 31 January 2019 | Abdisaid
I was in a great deal of pain, but when I used Fasciitis Orthotic Insoles for Men, it was instant relief. I am very happy with my purchase and highly recommend them for anyone with heel pain. The delivery service was awesome, very brilliant service.
Sunday, 27 January 2019 | Peter
This is the third pair I have purchased for my wife to assist recovery following a stroke some years ago. Excellent product and brilliant service from shoeinsoles. Will not hesitate to purchase this item from this company in future. Thank you.