About Us
It's great that you'd like to know a little bit more about us – who we are, what we do, where we are based, and how we can help you select the right insoles for your feet.
Let's start at the beginning
My name is Paul Simmonds. I founded the business and launched the ShoeInsoles.co.uk website at the beginning of 2015. I am fortunate enough to be surrounded by a fantastic team of experts in our London offices who work tirelessly to ensure that we provide superb information and service to our customers. Our expertise in shoe insoles goes back much further than 2015. In fact we have been sourcing. selecting and retailing shoe insoles since 2008. In that time, we have helped thousands of customers with a range of different foot conditions. We operate from our offices and warehouse in Union Court, Central London.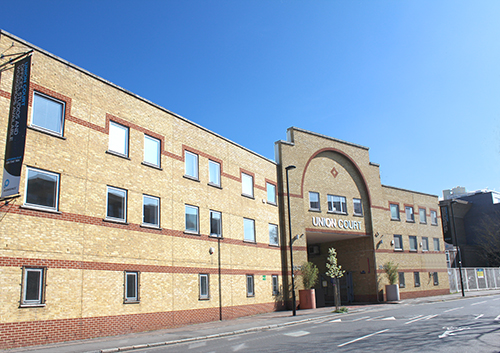 Our Mission
We rely on our feet to carry us around every day. I think that most people would agree that our feet do a fantastic job, but get little thanks. It is easy to forget just how complex our feet are, and with complexity comes complications. There are a multitude of different problems you can experience with your feet, often leading to pain or discomfort in your feet, knees and even back. There are hundreds of shoe insoles that offer solutions to hundreds of foot problems, making the selection of the right shoe insoles a difficult and daunting task.
ShoeInsoles.co.uk was born because I was determined to provide a destination that would help people select the right shoe insoles for their feet, supported by great information and service.
We look forward to helping you
I hope that you find our website a great source of information and assistance when selecting the right shoe insoles for your feet. Our team of shoe insoles experts are available to assist you with your selection, and we really hope that we can be of service to you soon.
Kind regards,
Paul Simmonds
Founder
ShoeInsoles.co.uk