How to Improve the Fit of Your Shoes with Insoles
Tuesday, 5 September 2017
We don't always pick clothes that fit us perfectly. Be it for style, comfort, or simply because the size we need isn't available, the perfect size is sometimes not an option. This is no different for shoes, as a multitude of different foot shapes and sizes mean that, for many, finding the perfect fitting shoe is easier said than done.
While there are a range of options to make these less-than-perfect fitting shoes improve in comfort and wearability, some of them can leave much to be desired. Wearing thicker socks is an option, but on hotter days this can become uncomfortable, and often unhygienic. Stuffing the toes or heels of your shoes with paper or cloth is another method, though after long periods of walking, this can become extremely comfortable, and again less than hygienic.
Insoles for a Better Fit
This brings us to the final and most practical option: using shoe insoles to improve the fit of your shoes. This is not only the most reliable option, it's by far the most comfortable too. Shoe insoles are designed to make shoes more comfortable and give your feet extra stability, so it's no wonder they tend to work better on all fronts than the slap-dash solutions mentioned above.
At ShoeInsoles.co.uk, we have a wide range of shoe insoles, all designed for a variety of different conditions and uses. If you're looking to simply boost the comfort and fit of your shoes, many of these may be overkill, so it's important you know which ones to get, and which may be unnecessary. We've compiled a handy guide to some insoles we think will be perfect to better the fit of your shoes, which we've laid out for you below.
Best Insoles to Improve the Fit of Your Shoes
Woly Worker Insoles
If you're someone who spends long stretches of time on your feet every day, the last thing you need are shoes that will be slipping around. The Woly Worker Insoles (5mm thickness) are made for these people, and are extra thick to make even the worst-fitting shoes snug and comfortable. With a ready-to-use design, you can slip these insoles into your shoes in seconds, and enjoy your shoes as if they were made just for you.
These insoles won't only help with the fit of your shoes, they'll boost your comfort as well. Made with optimum latex cushioning, you'll feel your feet being comfortably cushioned all day, making staying on your feet a breeze. As an added bonus, the Woly Workers are great for use in the winter, as they'll warm your feet, leaving you both toasty and comfortable.
Sorbothane Shock Stopper Double Strike Insoles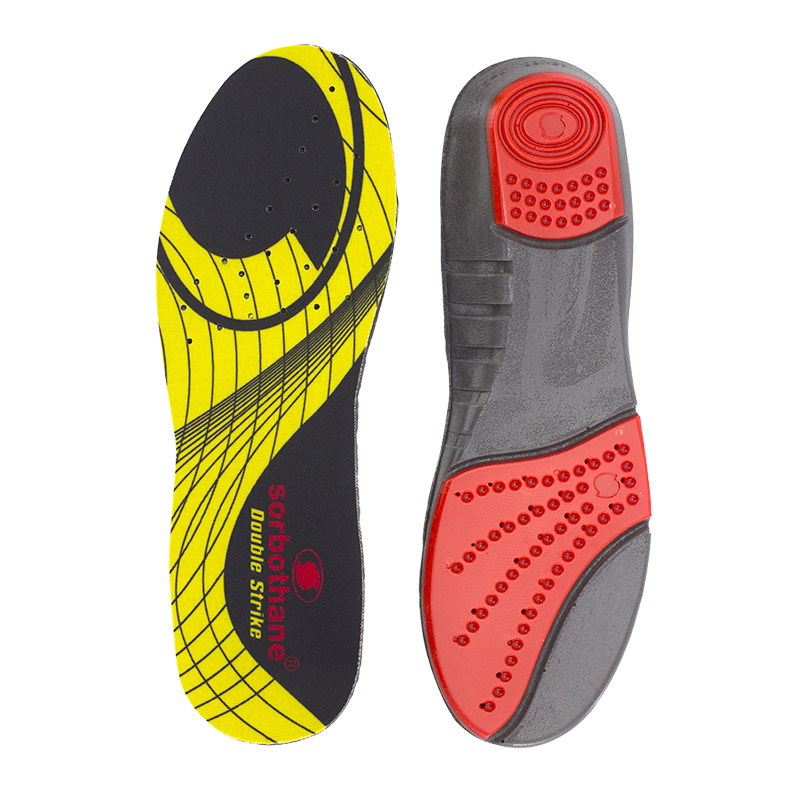 If you need to pick up a pair of insoles to improve the fit of your shoes, you might as well look for an upgrade in comfort as well. The Sorbothane Shock Stopper Double Strike Insoles (7mm thickness) are perfect for both needs, as they are suitable for use in all sports and leisure footwear, boosting both fit and comfort. These insoles work to reduce the shock felt by your feet with every step, reducing fatigue all over your legs and making even the longest walks feel like a stroll in the park.
These insoles don't stop there either, as they work to combat one of the most embarrassing foot problems: odour. With nano silver technology, the Double Strike Insoles kill bacteria on contact, removing sweat and moisture from skin and managing odour for optimal hygiene, optimal comfort and an optimal fit.
Pedag Magic Step Full Length Memory Foam Insoles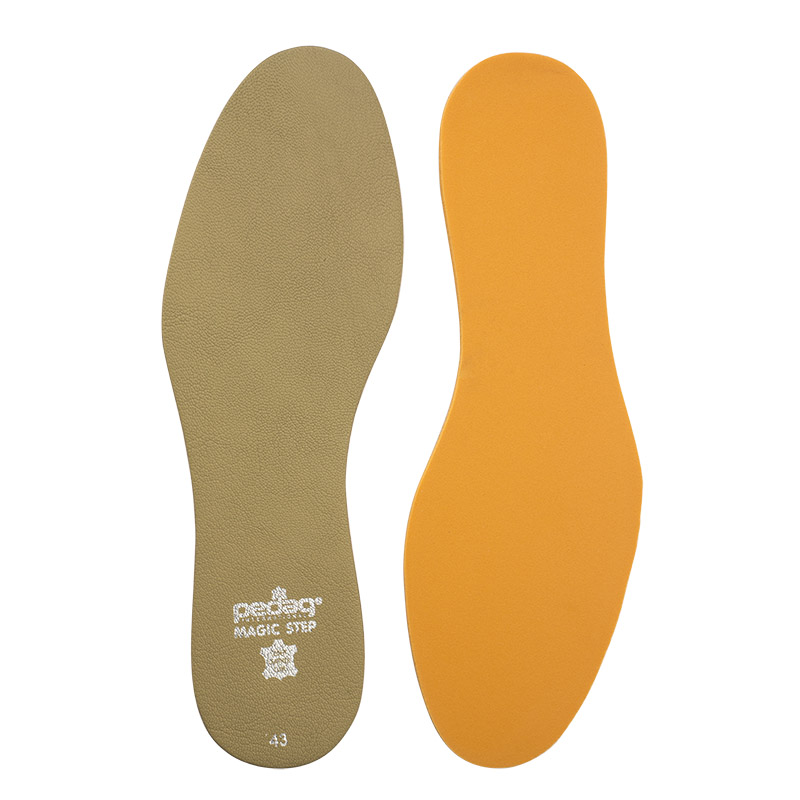 All our feet are different, with any number of possible shapes and sizes. That's why it's sometimes best to have a product that will mould to your feet for a bespoke fit, which is where materials like memory foam come in. The Pedag Magic Step Full Length Memory Foam Insoles (5mm thickness) use the power of memory foam to improve the fit of your shoes in a way that is personalised to you, and only gets better, wear after wear.
As with all of our insoles, you'll be getting more than just a better fit in your shoes. These insoles feature a breathable leather base, covered by space-age memory foam, improving your comfort step after step and helping to reduce fatigue in your feet and legs throughout the day. This means your shoes will not only fit you better, but you'll feel more energetic later in the day and be able to get more done. As another bonus, they'll wick moisture away from your feet and shoes, preventing odour and keeping you dry.
Pedag Angora Full Insoles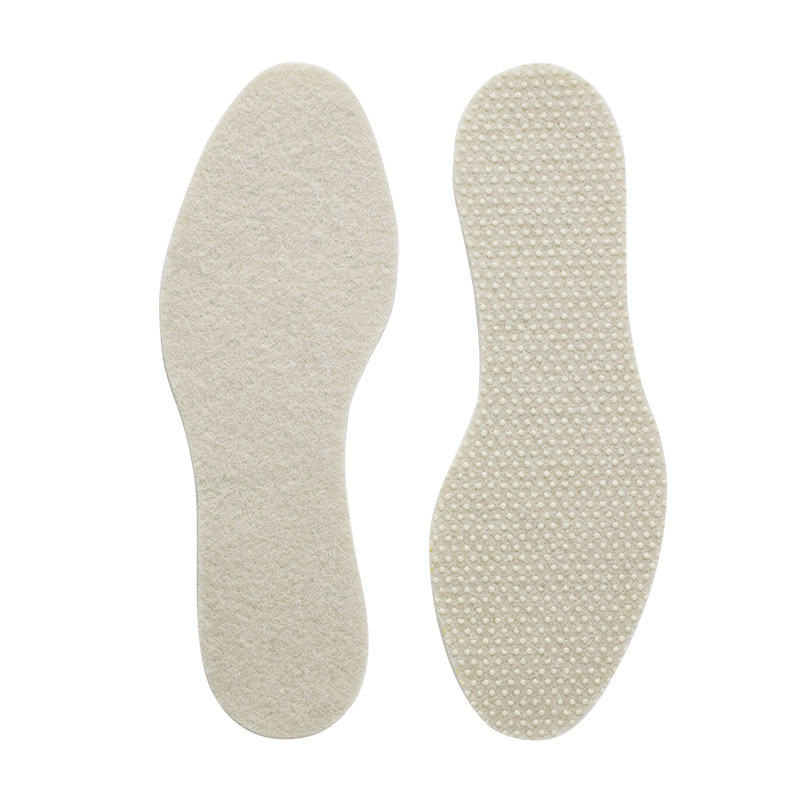 A loose-fitting shoe won't always require overly thick insoles to improve their fit, so for these situations we've included a slightly thinner insole. The Pedag Angora Full Insoles (3mm thickness) are only 3mm thick, making them perfect for when your shoes are only slightly ill-fitting. This thin design means these insoles are suitable for shoes with a trickier fit, such as narrow-fitting shoes that would otherwise be difficult to find an insole for.
The Pedag Angora Insoles are able to be so thin due to their use of super silky angora as their primary fabric. This allows them to still provide high levels of comfort, without being too bulky for slim-fitting shoes. With these insoles, you won't risk making your shoes so snug that you won't fit into them, while still tightening up the fit enough to prevent slipping and make your shoes more comfortable. For instances where your shoes require only a small amount of help to achieve a perfect fit, these are the ideal insoles for the job.
Woly Astro Therm Insoles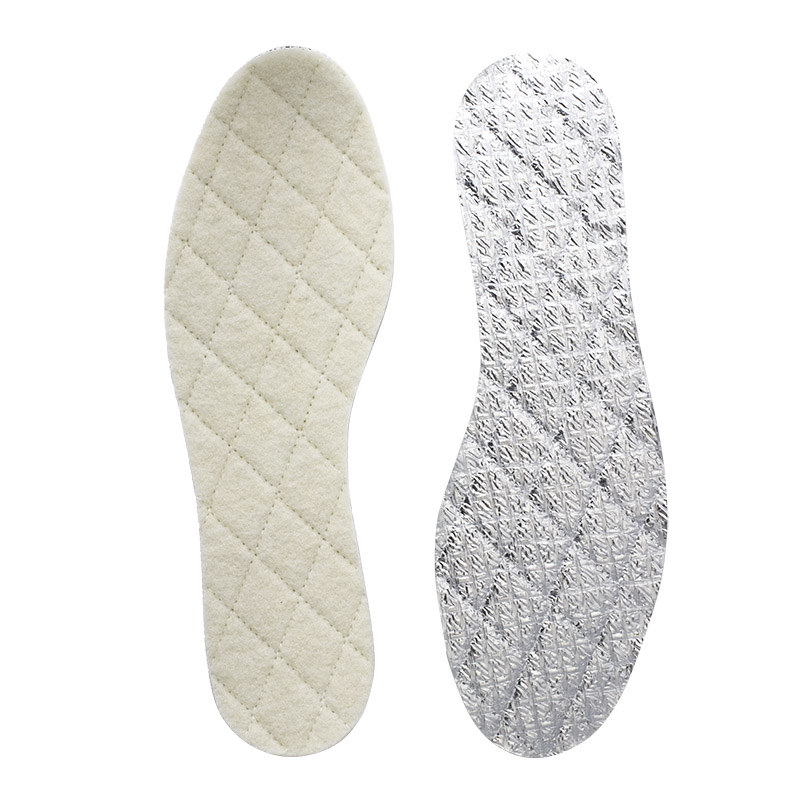 When your shoes don't fit, they can become uncomfortable for any number of reasons. The extra space can cause slipping, blisters, or even cold feet in the winter months, all of which are problems that can be solved by the Woly Astro Therm Insoles (4mm thickness). These insoles are specially designed to keep your feet snug and warm in your shoes in the winter months, making them perfect for use in shoes that don't fit right. They are made with an extra-warm wool top coat and an anti-slip bottom coat, making them perhaps the ultimate fit-boosting insoles.
If your feet sometimes become cold in the winter, the aluminium layer locks out the cold, and if comfort is a top priority, you'll love the soft and cushioning middle layer. Whatever your fit-boosting goals, there's something in these insoles for you, making them a fantastic value, whatever your needs. Simply slip them into your shoes and immediately enjoy comfort, warmth, and a perfect fit.
Not convinced, or want to see all of the insoles we have on offer to improve the fit of your shoes? Click here to see our entire range of Insoles to Improve Shoe Fit.
Have a question, or something to add? Tell us about it in the comments section below, or get in touch on Facebook and Twitter!