Friday, 11 October 2019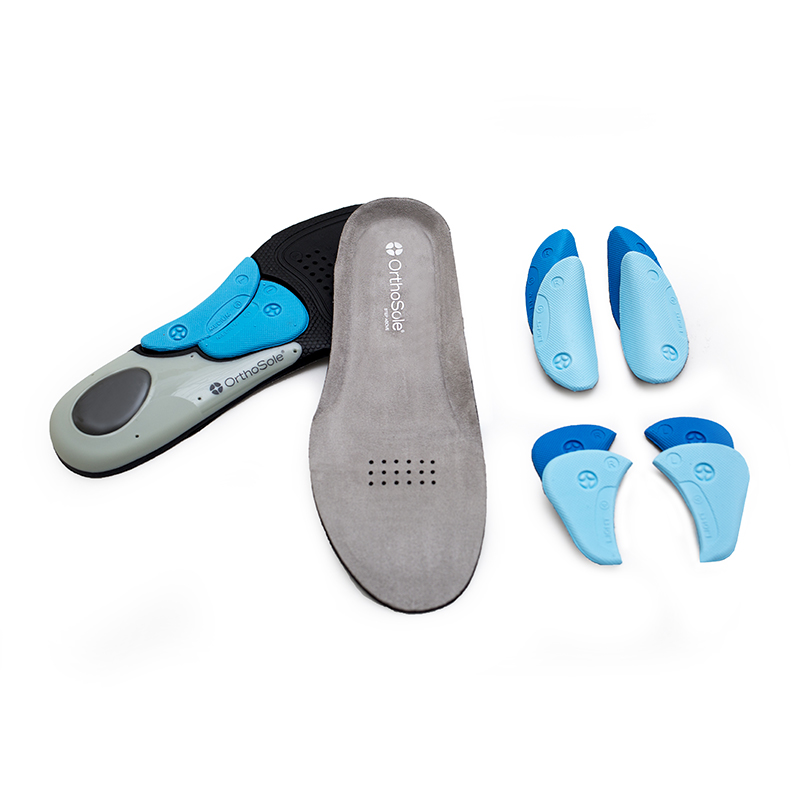 For everything from back pain to plantar fasciitis, OrthoSole make some of the most comfortable and supportive insoles around, but which ones should you choose? At ShoeInsoles.co.uk, we're here to answer the question: Which OrthoSole Insoles Do I Need?
Thursday, 3 October 2019

See our Top 5 Insoles for Achilles Tendinitis and find out exactly how you can beat the condition. Including everything from full length insoles to heel lifts and supportive socks, there's a solution to Achilles pain to suit everyone!
Tuesday, 30 July 2019 | Admin

A pleasant day's hiking should not be marred by several days afterwards spent nursing your feet. With our selection of best hiking insoles, you can ensure that blisters, bunions, plantar fasciitis, and heel spurs become a thing of the past.
1 Comment
Monday, 22 July 2019 |
Admin

Are you looking for the right pair of insoles to make running even more enjoyable for you? Make sure to check out our top 5 recommendations for best running insoles that will meet all your needs.
Monday, 8 July 2019 | Admin

From flips flops to peep toe shoes, at ShoeInsoles.co.uk we have just what you need to stay comfortable even in the most revealing pair of shoes. Read on to discover our top picks.
Monday, 8 July 2019 | Admin

While everyone's favourite holiday destination differs, they all lead to the same common feet problems: blisters, calluses, arch, heel or ankle pain. Plan ahead and battle the most common foot conditions with these top foot care products.
Saturday, 25 May 2019

If you've heard of memory foam, you probably know about the benefits it can have for your back, neck and sleep quality when included in a mattress. What you may not know, though, is that is can provide just as many, if not more, benefits when applied to shoe insoles. Memory foam insoles are an excellent choice for those suffering from foot related conditions, or for anyone just looking to keep their feet healthy, comfortable and in good condition. These insoles have the capacity to help in a wide variety of ways, including easing the pressure on the ball of your foot, preventing foot roll, stabilising your foot, providing arch support, absorbing heel shock, and much, much more.
Monday, 8 April 2019 | Admin

When choosing the right insoles, they must fit your foot type, protect the parts of your feet that cause you the most pain, and lastly, fit in your shoes. If you're a fan of versatile, practical and comfy boots, this means you need to make sure your chosen insoles are definitely suitable for boots. To help you out, we've put together this short guide with our Best Boot Insoles that can help you find the right pair for you.
Thursday, 7 March 2019

Plantar fasciitis is a common condition that can make walking and running painful, but which shoe insoles will provide the most relief? We've had our insole experts give their recommendations in our list of the Best Plantar Fasciitis Insoles 2019.
Thursday, 14 February 2019

Powerstep produce some of our top selling insoles, providing pain relief, comfort, stability and more. We've decided to help you make your choice explaining the do's and don'ts of Powerstep Insoles, answering Which Powerstep Insoles are the Best for You?