Thursday, 7 May 2020 | Sam

After long periods of cycling, aches and pains in the feet become inevitable and may turn quite painful and frustrating, especially when all you want to do is ride! So we've written a blog on how you can relieve your foot symptoms, and how an excellent shoe insole like the Sidas Flashfit Bike+ Insole can stop your cycling feet pain completely.
Thursday, 30 April 2020
While the benefit of insoles on your feet is obvious, what you might not realise is that insoles can help your entire body feel better. Find out how with our infographic about How Insoles Can Benefit Your Whole Body.
1 Comment
Wednesday, 22 April 2020

If you suffer from pain, fatigue or instability as you run, the right pair of insoles may be just what you need. Read on for our expert picks of the Best Running Insoles, with the best selections for each need.
Tuesday, 17 March 2020

The multitude of different foot shapes and sizes out there mean that, for many, finding the perfect fitting shoe is easier said than done. We can help by showing you How to Improve the Fit of Your Shoes with Insoles.
Sunday, 1 March 2020

With approximately 1 in 5 adults living with flat feet, we're passionate about getting the word out about the best insoles to help. Read about our Best Insoles for Flat Feet, and solve the issue once and for all.
Thursday, 20 February 2020 | Olivia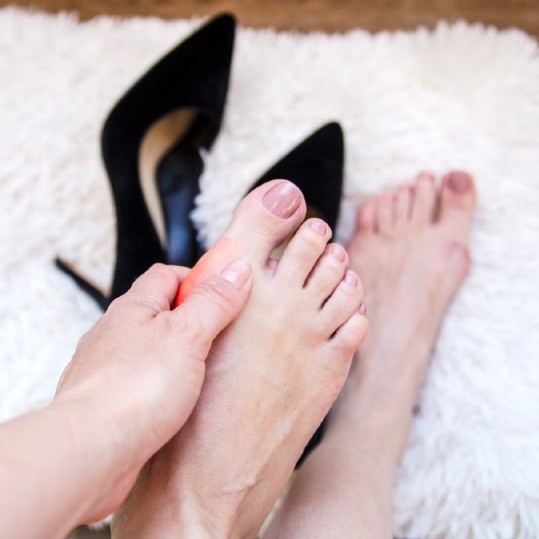 Pedag has pioneered non-surgical solutions to bunions, or hallux valgus. ShoeInsoles.co.uk have compiled a comprehensive list of their best products for soothing the pain and health problems associated with bunions, from toe separators to memory effect gel pads!
3 Comments
Friday, 7 February 2020

Plantar fasciitis is a common condition that can make walking and running painful, but which shoe insoles will provide the most relief? We've had our insole experts give their recommendations in our list of the Best Plantar Fasciitis Insoles.
Saturday, 25 January 2020

If you've heard of memory foam, you probably know about the benefits it can have for your back, neck and sleep quality when included in a mattress. What you may not know, though, is that is can provide just as many, if not more, benefits when applied to shoe insoles. Memory foam insoles are an excellent choice for those suffering from foot related conditions, or for anyone just looking to keep their feet healthy, comfortable and in good condition. These insoles have the capacity to help in a wide variety of ways, including easing the pressure on the ball of your foot, preventing foot roll, stabilising your foot, providing arch support, absorbing heel shock, and much, much more.
Sunday, 5 January 2020

Thick shoe insoles can be great for a number of uses, from providing powerful cushioning to your feet to boosting your height for that extra bit of confidence. We've selected our Top 5 Thick Insoles to help you along.
Monday, 18 November 2019

Overpronation is common, but it can lead to a range of other foot conditions and pains if left untreated. Read about our Best Insoles for Overpronation, with our expert picks of the top insoles to align your gait.