Best Insoles for Walking
Tuesday, 15 May 2018 | Eugene
Even though walking isn't usually seen as the most intense physical exercise, it can often pose a number of risks to the feet and legs if the wrong footwear is worn. The right running or hiking shoes can go a long way to ensuring you're comfortable and safe on your walks, but sometimes a pair of insoles will be needed to add that extra bit of support and comfort. Choosing between the multitude of shoe insoles on the market can be difficult though, and luckily our experts at ShoeInsoles.co.uk are here to help.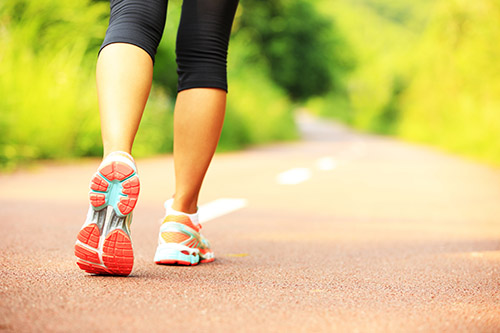 The right pair of walking insoles can help make your walks safer and more comfortable
When selecting a pair of insoles for walking, you'll usually want to focus on shock absorption, stability, support and breathability. Which of these factors is most important for you will depend on the type of terrain you'll be walking on, as well as any previous ailments you've suffered. For example, if you're walking on firm ground, shock absorption is key, and if you're prone to rolling your ankle, an insole that provides added stability will be highly advantageous. With that said, we'll go over five of the Best Insoles for Walking, and we're confident the perfect option will be here for just about anyone.
Sorbothane Shock Stopper Double Strike Insoles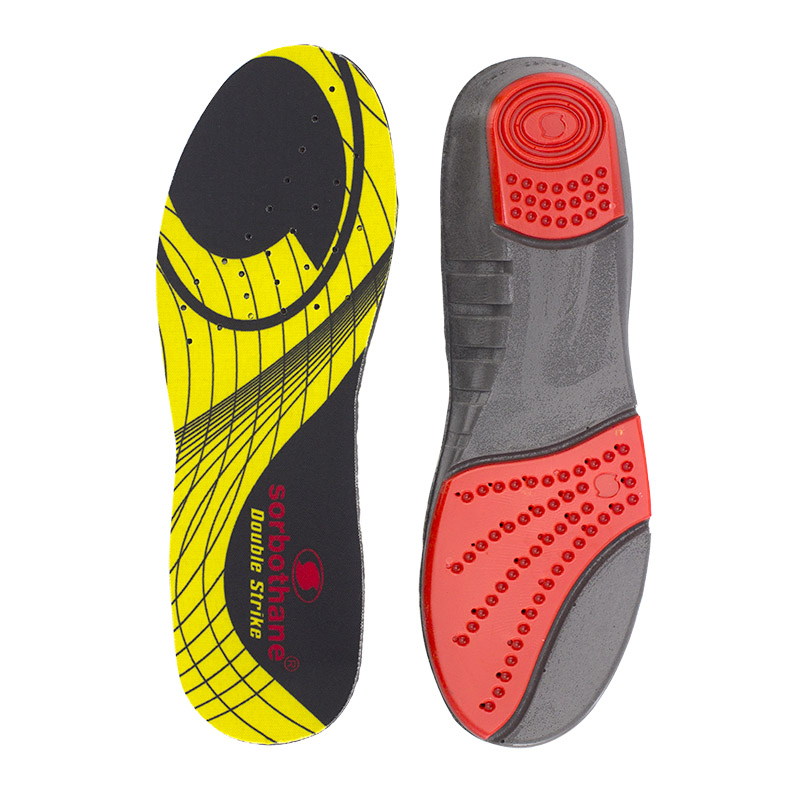 We'll start off our list with one of our most popular pairs of insoles: the Sorbothane Shock Stopper Double Strike Insoles. Designed to provide relief to the most impact-prone areas of the feet, these insoles use viscoelastic materials to dissipate shocks away from your forefeet and heels to provide all-day comfort. Suitable for long walks on hard terrain, these insoles use Nano Silver Technology to kill bacteria, so they provide both comfort and freshness to your feet.
Key Feature: Provide excellent shock absorption to the heels and forefeet.
Sidas F-Essentials Cushioning Gel Support Insoles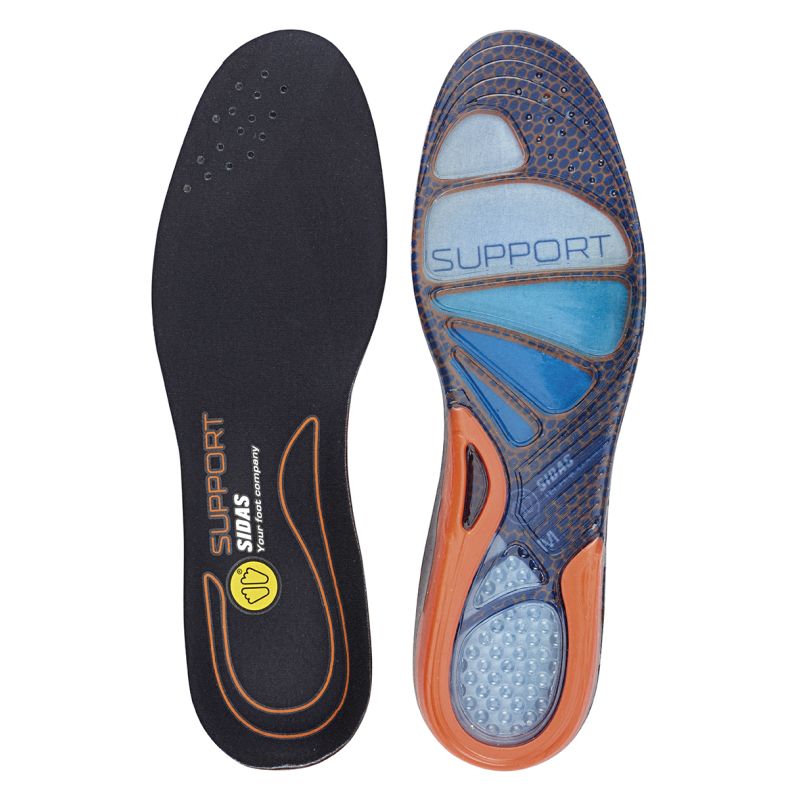 Our next pair of insoles provides plenty of shock absorption, and also focuses on helping to align your feet for better stability and support. The Sidas F-Essentials Cushioning Gel Support Insoles are designed with a network of unique gel micro-bubbles, providing cushioning and protection to the heels and balls of feet. A supportive arc around the heel provides extra lateral support, helping to provide more natural foot movement and ensure your gait is as healthy as possible.
Key Feature: Heel support arc ensures your foot is in the proper position while walking
Enertor Comfort Full Length Shock Absorbing Insoles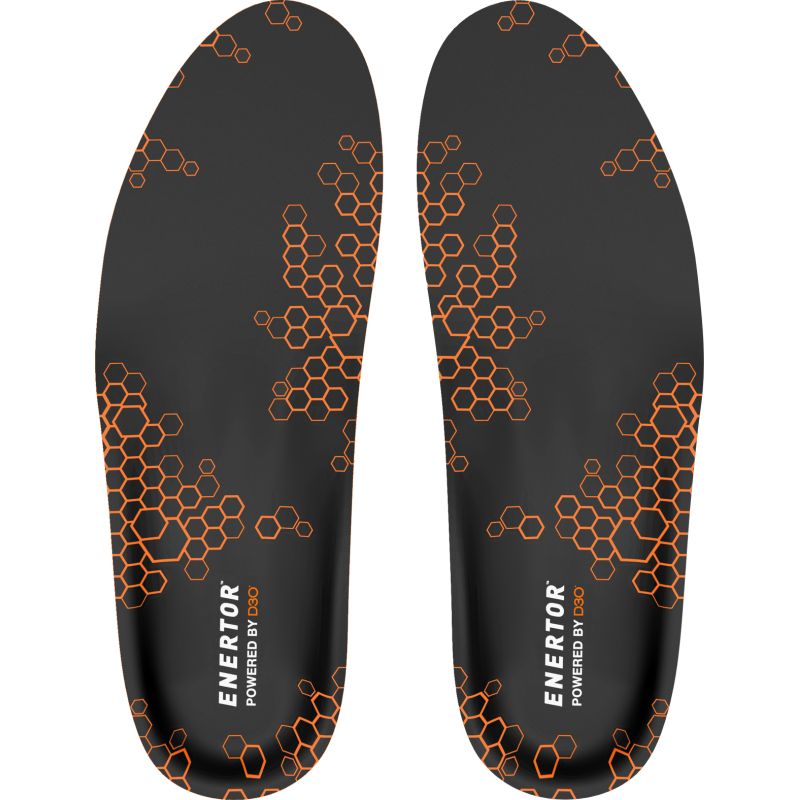 Walking and running obviously have a lot in common, so when the best runner in the world chooses a pair of insoles above all others, it's worth taking notice. The Enertor Comfort Full Length Shock Absorbing Insoles are designed to reduce foot and heel pain, and are endorsed by the fastest man of all time: Usain Bolt. Providing complete shock absorption across the entire foot, these insoles are the ultimate option for those looking to walk further and more comfortably than they thought possible.
Key Feature: Provide full-foot shock absorption to reduce pain while walking.
RIghtstride Comfort Heel Cup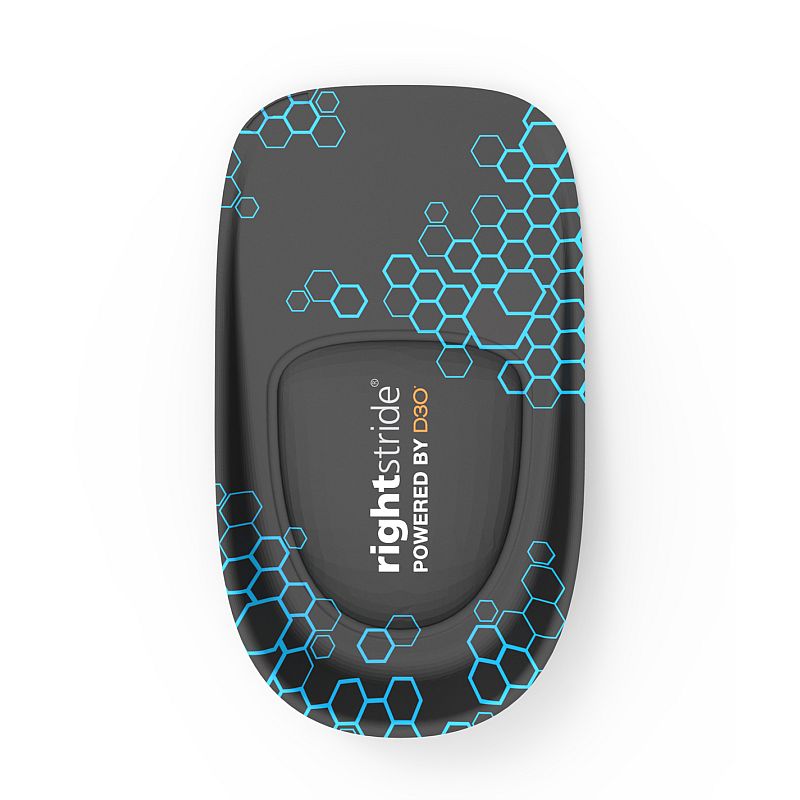 While you may think a full-length insole is needed to make your walks more comfortable, often a heel cup can provide all the comfort and stability you need. Made with military-tested shock absorbing D3O material, the Rightstride Comfort Heel Cup provides powerful shock absorption to reduce pain in the heel, and is especially ideal for relatively low impact activities like walking or hiking. With a deep heel cup to stabilise the foot, this cup can make sure your feet stay stable and comfortable in almost any type of walking shoe.
Key Feature: Provide shock absorption and stabilisation the heels.
Improve Your Balance Today
All of these insoles can help you to improve your comfort and performance while walking, and can greatly reduce your chances of developing injuries from impact or an unstable gait. Whether you're looking for increased foot control, more support or better cushioning, the insoles on our list can do the trick. If you're still undecided, feel free to visit us at ShoeInsoles.co.uk today to check out our entire range of Insoles for Walking.
Do you have a question, or something to add? Why not let us know in the comments, or find us on Twitter and Facebook!
Shop Related Products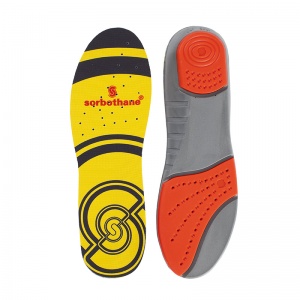 Features targeted Sorbothane protection with moulded heel cups and arch support
Ideal for any activity where the forefoot and heel are subject to the most impact
Suitable for all sports, hiking, walking, leisure activities and everyday use
In-built arch support prevents and alleviates arch pain and fallen arches
| | | |
| --- | --- | --- |
| | | In stock now |
£12.99
---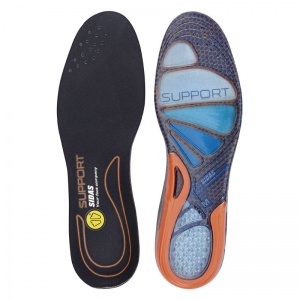 Featuring Sidas's dynamic cushioning gel concept
With breathable micro-perforations throughout
Heel support arc for improved stability
Ideal for high impact sports or everyday use
| | | |
| --- | --- | --- |
| | | In stock now |
£19.99