Our Best 3/4 Length Insoles 2023
1 January 2023
Whether you're out and about, playing sport or commuting to work on a daily basis, it's vital you wear the correct size and shape insole for your feet. Just like shoes, insoles come in many shapes and sizes. If you have an existing condition that requires you wear 3/4 length insoles or orthotics, you're in the right place.
Our range of 3/4 length insoles are tried and tested for use with a number of different conditions, including:
Our Most Popular 3/4 Length Insole for Casual Wear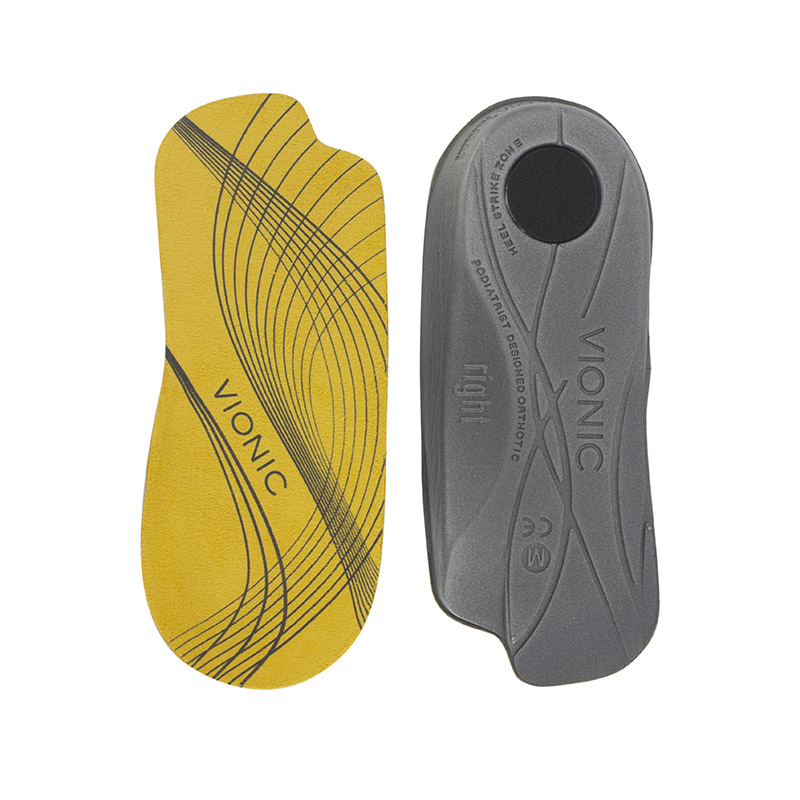 If you're after a pair of 3/4 length insoles for casual shoes, we've got you covered. Vionic Orthotic Insoles provide excellent arch support and are perfect for use with a range of relaxed style shoes. They work to realign the feet into a comfortable and natural position, allowing the ankles, hips and spine to relax.
Why We Love Them:
Cushioned heel insert absorbs shock and impact
Sensible dimensions allow for use with a range of shoe styles
Available in an incredible nine different sizes
Our 3/4 Length Insole Pick for Plantar Fasciitis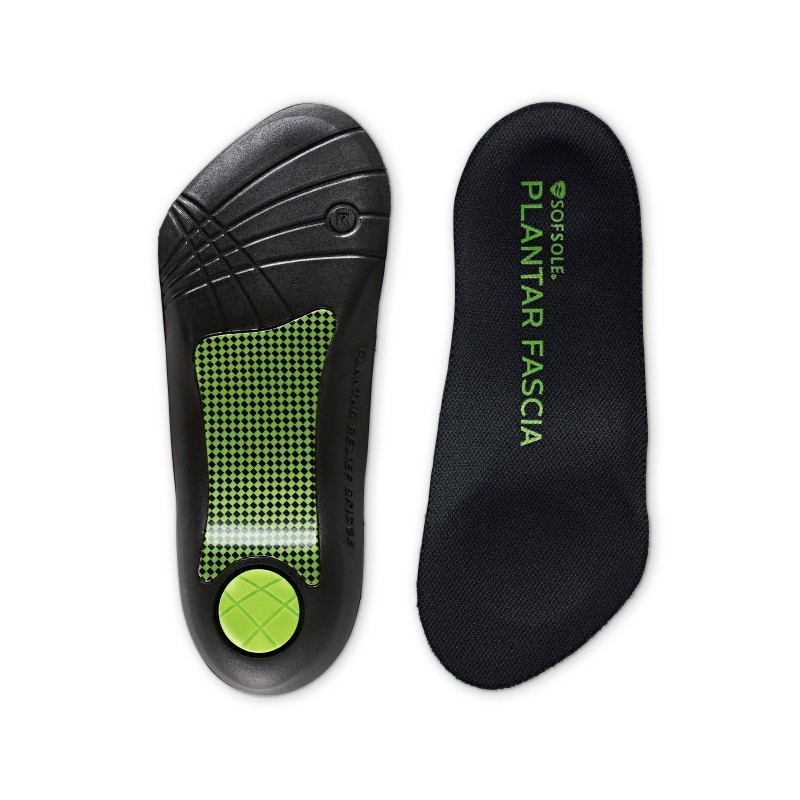 Plantar fasciitis is an incredibly common condition. Sof Sole Plantar Fasciitis Orthotics are manufactured with a gel heel pad and support at the arch to protect the fascia. Best of all, they are tried, tested and love by individuals suffering with plantar fasciitis.
Why We Love Them:
Specialised design and technology targets the unique requirements needed to relieve plantar fasciitis pain
Motion control and stability provided by the gel heel cup enhances movement
Our 3/4 Length Insole Choice for Sport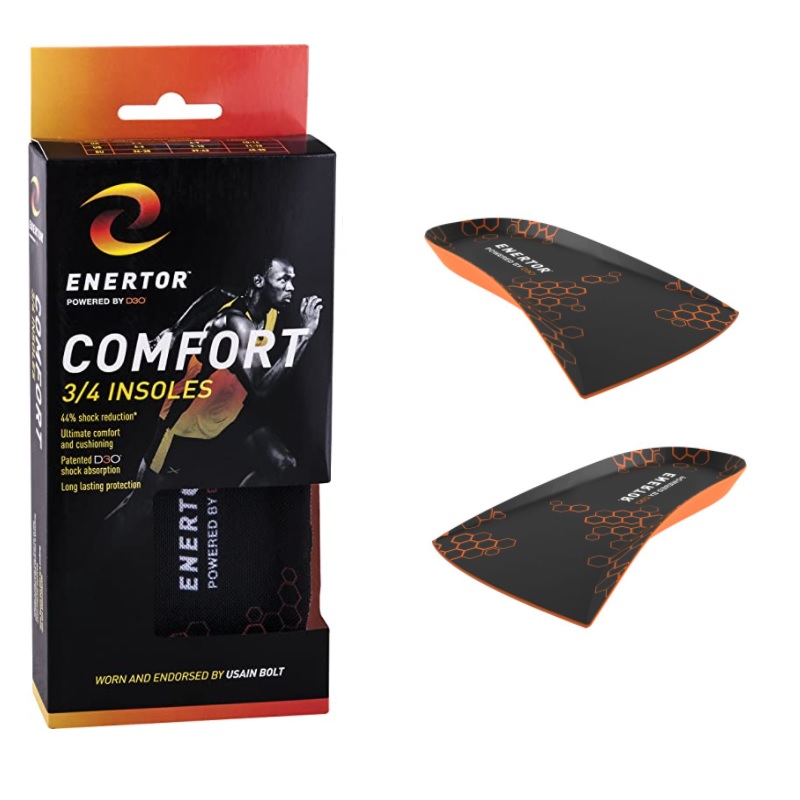 Enertor have been designing and manufacturing athletic insoles for years and understand the unique requirements of sports men and women better than anyone. Their 3/4 Length Shock Absorbing Insoles relieve shock, reduce impact and soften the stress felt during athletic and sporting activity.
Why We Love Them:
Used and endorsed by legendary athletic champion Usain Bolt
Tested and confirmed to relieve shock by an incredible 44%
3/4 length design leaves the forefoot free for pushing off and thrusting forward
Our Most Popular 3/4 Length Insoles for Dress and Smart Shoes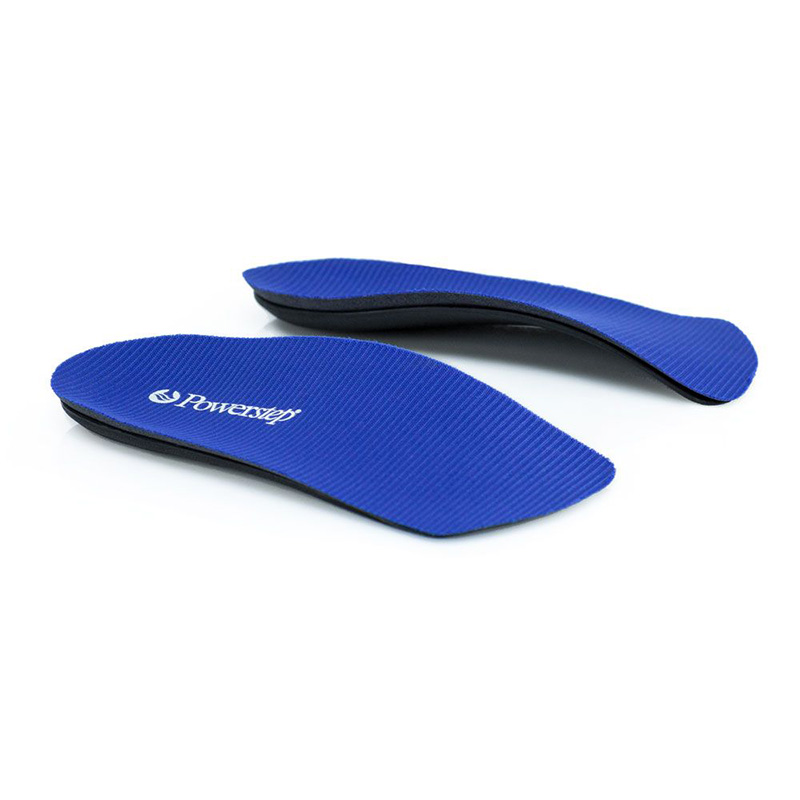 Whether you're commuting to work or dressing up for the evening, you shouldn't suffer in the name of fashion. Powerstep Slim-Tech 3/4 Length Orthotic Insoles are a pair of ultra-slim, sleek and slender insoles designed for use with dress shoes, brogues and any other style of tight fitting, smart leather shoe.
Why We Love Them:
Thin design means they fit into almost any style of smart leather shoe
Low arch support provides a more neutral feel for your feet
Thick heel works with your dress shoes to raise heel to a comfy position
Our Favourite 3/4 Length Insole for Working on Your Feet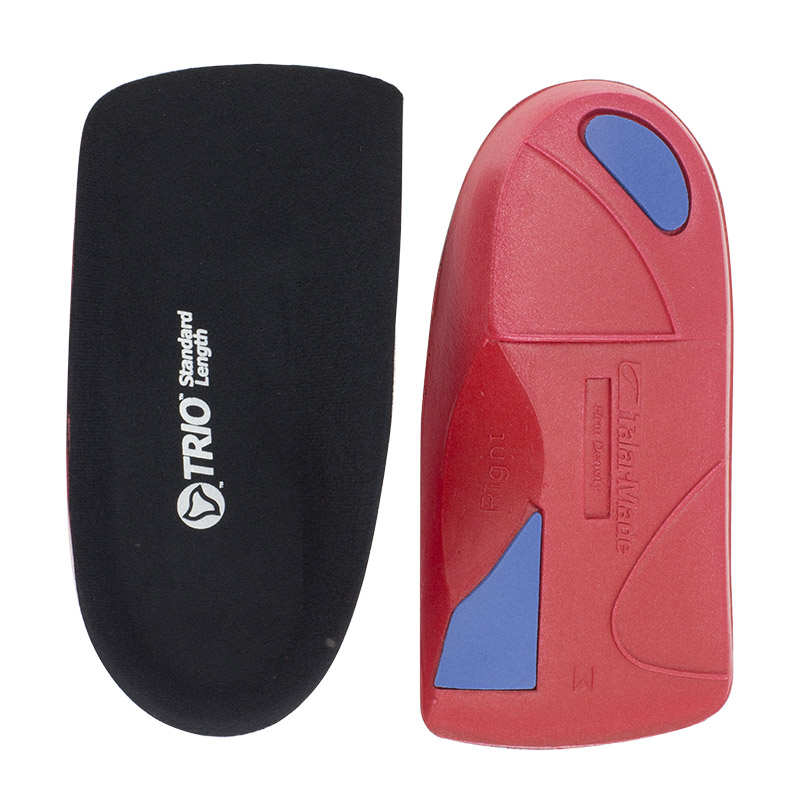 Working on your feet all day can wreak havoc on your feet. If this sounds familiar and you've been advised to purchase 3/4 length insoles based on the shape and structure of your feet, we can't recommend Trio 3/4 Length Insoles highly enough.
Why We Love Them:
Tried and tested with a range of different foot related conditions
Recessed 1st metatarsal cushion can be removed to add a forefoot posting
Antibacterial top cover ensures no matter how hard you work, they stay fresh
If you'd like more choice, click here to check out our full range of 3/4 Length Insoles. To let us know your thoughts or to get in contact, please drop us a line in the comments below, or on Twitter or Facebook.