Best Thin Insoles 2022
Sunday, 23 January 2022 | Eugene
If your feet are uncomfortable and sore, or if you keep sustaining repetitive injuries to the foot, ankle and knees, there's a good chance that you need some shoe insoles. Insoles can provide a major boost to your comfort, and many are designed to combat serious foot conditions. Thin insoles are great for tighter-fitting footwear, as they provide comfort, support and relief, while also remaining discreet without affecting the fit of your shoes.
Thin and flat insoles are perfect for all sorts of tight footwear from football boots to fashionable shoes and high heels. We've created this list of our Best Thin Insoles to help you find a pair that provide comfort and support while also being subtle, discreet and unnoticeable.
Our Best Thin Insoles for Sports Shoes
Superfeet Blue Active Insoles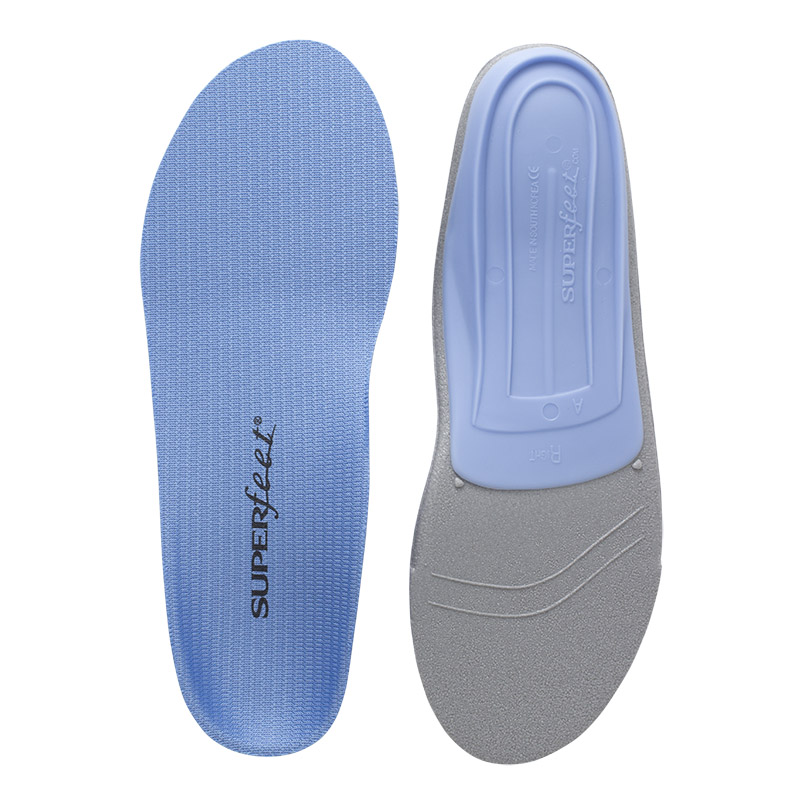 If you're looking for the industry leading biomechanical support of Superfeet insoles to fit a tighter shoe, look no further than the Superfeet Blue Active Insoles. These are Superfeet's most versatile and easy-fitting insoles, making them ideal for providing support during sports in football boots or other tight footwear.
Key Features: Offers biomechanical support in a thin profile; ideal for heel and arch pain; great for sports
Our Best Thin Anti-Odour Insoles
Zederna Original Natural Cedarsoles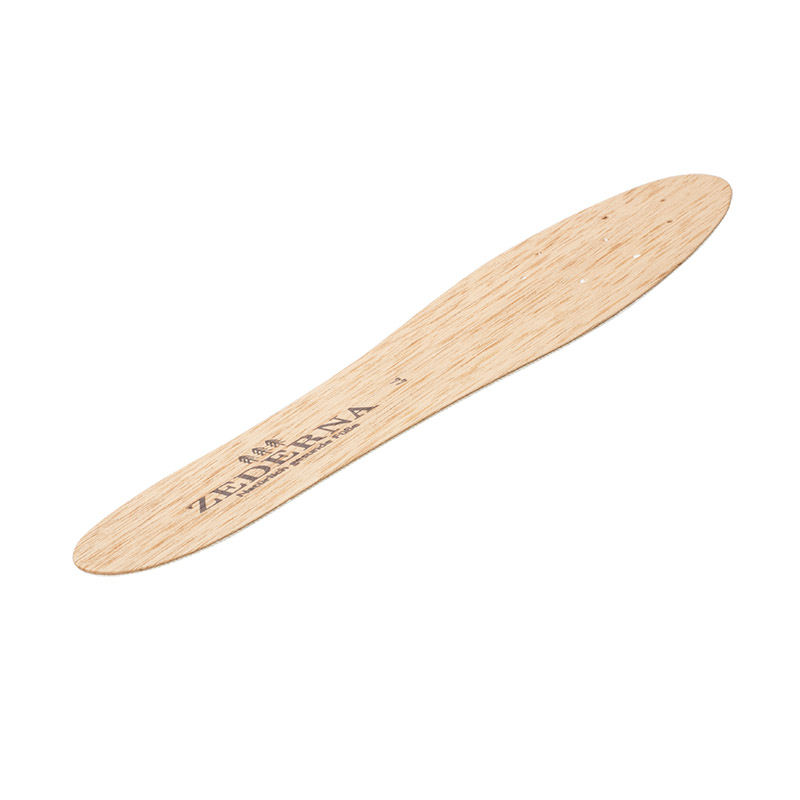 Made from 100% natural cedar wood, the Zederna Original Natural Cedarsoles combat odour and athlete's foot while using their super thin fit to ensure comfort. Built to absorb moisture, these insoles are perfect for extended use, especially as their flexible and 1.3mm thick design continues to provide versatility throughout the day. This makes them ideal for dancing, sports and all day use, promising to keep the user happy.
Key Features: Thin 1.3mm design ensures comfort in any type of shoes; designed from cedar wood to fight odour
Our Best Thin Insoles for High Heels
Pedag Lady Metatarsal Support Insoles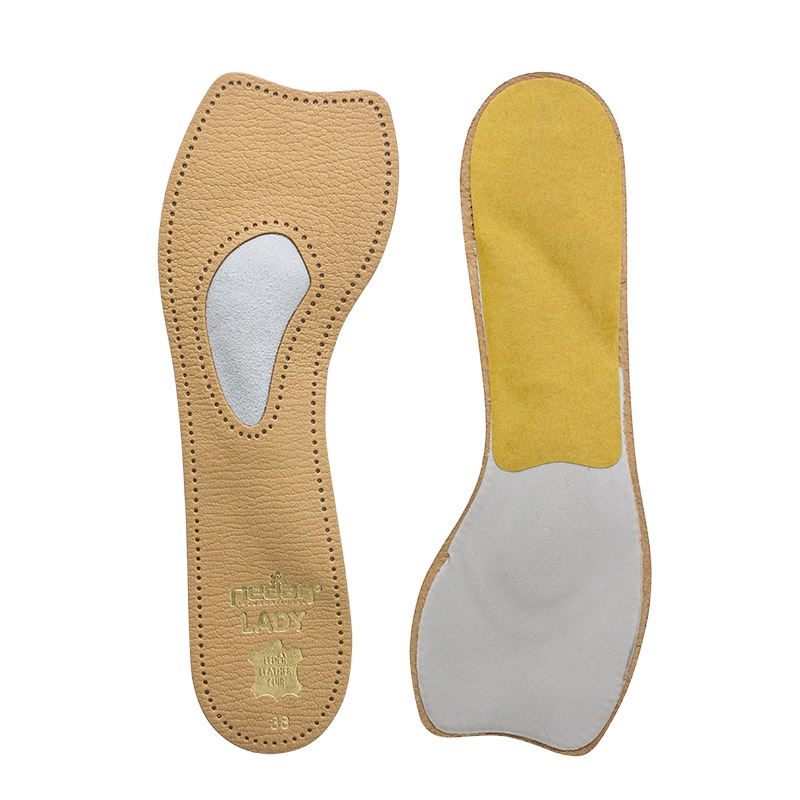 Wearing insoles with heels and fashion shoes can be difficult, as more often than not, the insoles don't fit the heel, they don't look good, and they can cause more discomfort than support. Thankfully there is help, and it comes in the form of the Pedag Lady Metatarsal Support Insoles, which use slender shape and soft latex foam pad to cushion the forefoot without extra bulk.
Key Features: Simple, discreet and light to slide under the foot; moisture-absorbent design reduces foot odour
Our Best Thin Anti-Pronation Insoles
Powerstep Pinnacle Maxx Full Length Orthotic Insoles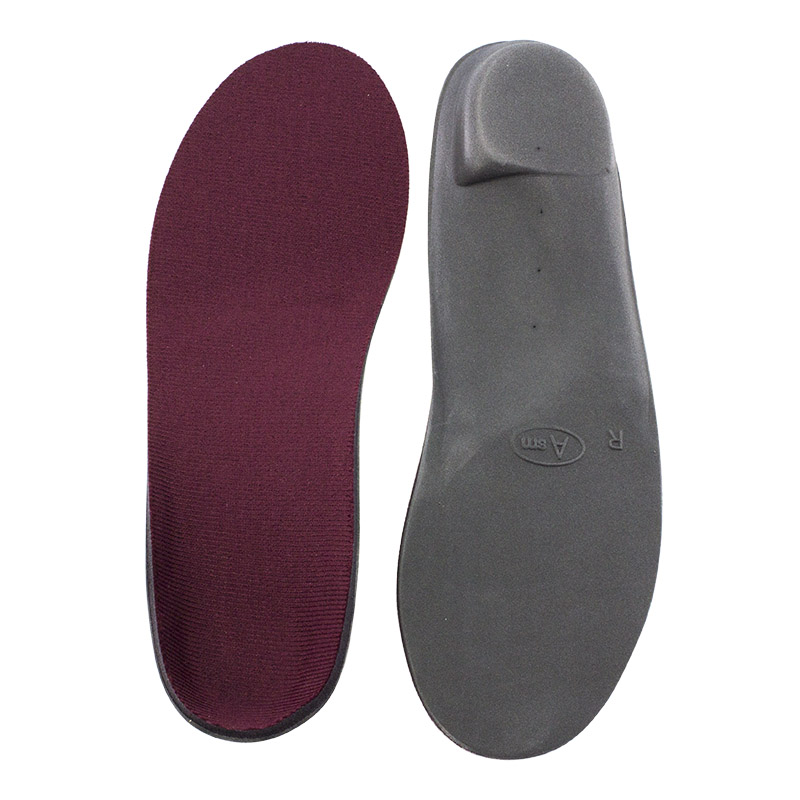 Featuring a secure heel comfort system and a micro thin platform with a medial posting to prevent overpronation, the Powerstep Pinnacle Maxx Full Length Orthotic Insoles offer medical-grade control for heel rolling and arch lowering. They lower pain in the ankle, knee and lower back while increasing comfort from the heel to the toe. Lastly, they feature Hypurcel foam for cushioning and comfort, meaning that despite their thin, flexible and versatile design, they continue to offer comfort over extended use.
Key Features: Heel secure system to ensure support across the foot; micro-thin platform is angled to provide maximum support
Our Best 3/4 Insoles for Tight Shoes
Pedag Viva Mini Insoles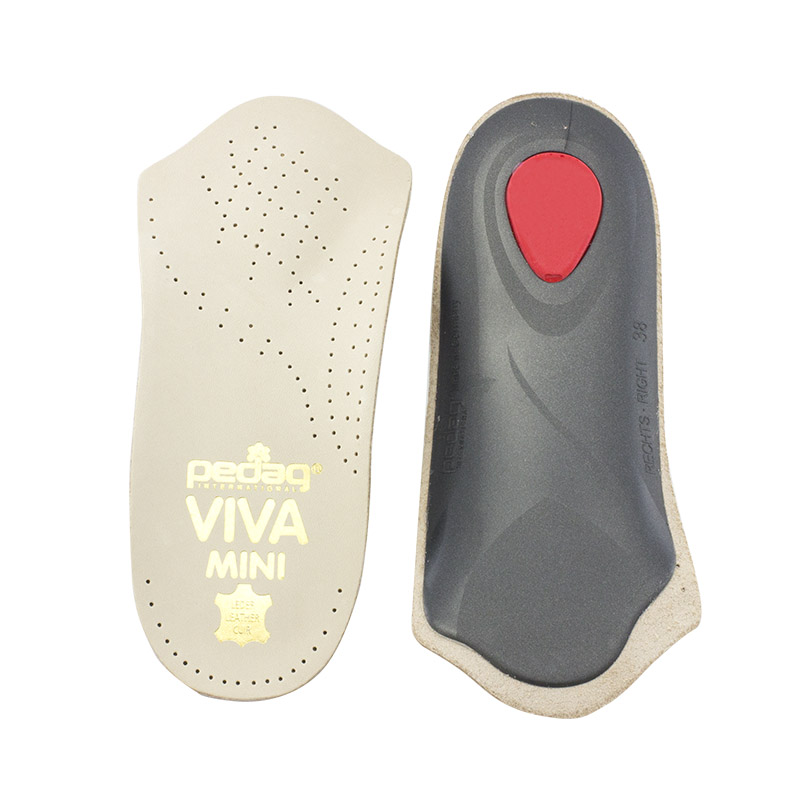 One of the best solutions to foot pain in tight footwear is a pair of three-quarter length insoles, as the smaller profile fills up less of the shoes to keep them comfortable. The Pedag Viva Mini Insoles offer excellent arch support and heel pain relief, while leaving the front of the foot unencumbered for tight shoes and open-toed footwear. These insoles are also made with temperature-regulating leather, keeping you comfortable in all seasons.
Key Features: 3/4 design to fit into most footwear. shock absorbing heel pad and great arch support
Don't Compromise Comfort for Versatility
You don't have to compromise comfort for versatility, as our wide range of Thin Insoles demonstrates. Thin insoles can be found for trainers, casual shoes and even high heels, providing comfort, protection, support, discretion and versatility. If you haven't found the insoles that you are looking for, feel free to browse our entire range of Thin Insoles!
If you have a question or something to add, let us know in the comments, or find us on Twitter and Facebook!