Best Insoles for Morton's Neuroma
Sunday, 7 July 2019 | Eugene
Morton's Neuroma can be a real pain in the foot, with your injured nerves causing a horrible pain in the balls of your feet that can make everyday tasks miserable. But life needn't stop running smoothly just because one little nerve does, as simply slipping in an insole can help you manage the pain of Morton's Neuroma and even encourage recovery.
There are numerous insoles claiming to be the "Best Insoles for Morton's Neuroma" but amid all of the bluster, how do you know which insole is best suited for your needs? Luckily, our insole experts here at ShoeInsoles.co.uk have the knowledge to save you the leg work, selecting our Top 3 Insoles for Morton's Neuroma including some of our most trusted brands and manufacturers.
Our Top Pick for Morton's Neuroma
Spenco Ironman Flexalign Neutral Arch Support Insoles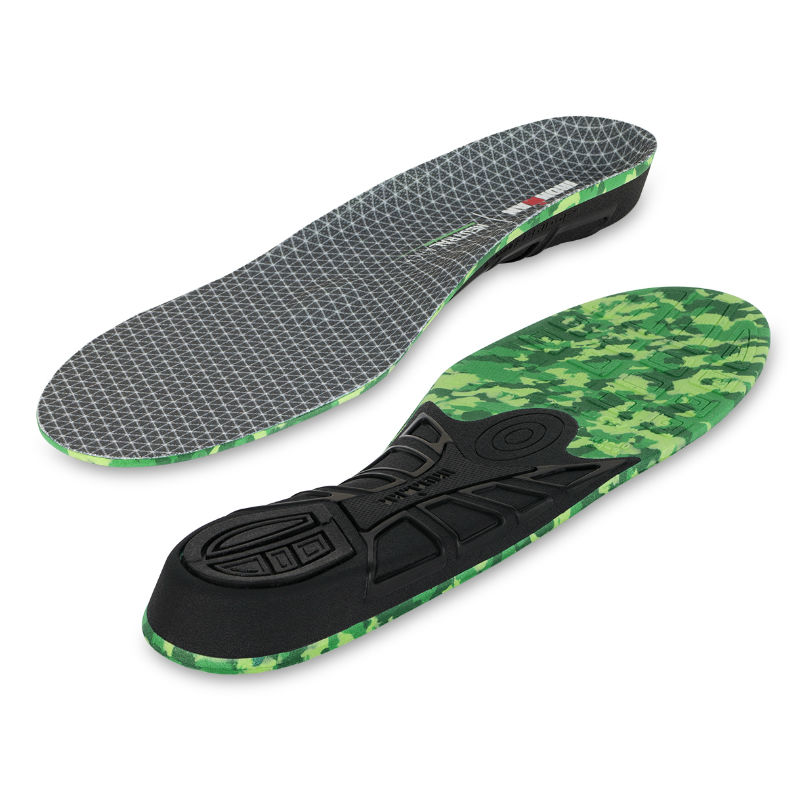 Made with a Flexalign construction, the Spenco Ironman Flexalign Neutral Arch Support Insoles are designed to take most of the shock away from the balls of your feet, making them our top pick for reducing pain related to Morton's neuroma. The Pwr-Gel base provides even more shock-absorption, and an anatomical shape supports your arch to make these an ideal all-round insole for Morton's neuroma.
Key Feature: Flexalign construction cushions while anatomical shape supports the arch
Our Best Arch Support Insoles for Morton's Neuroma
Powerstep Original Full Length Orthotic Insoles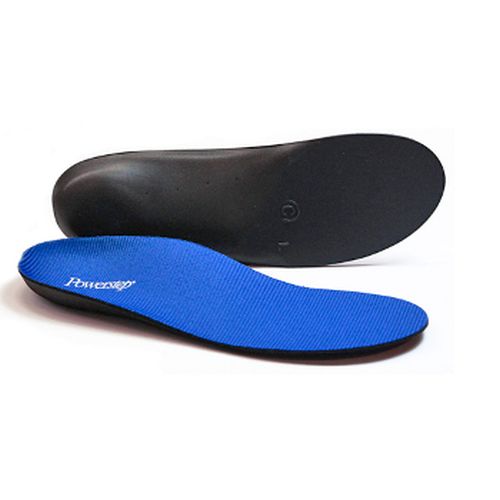 While Morton's neuroma can often feel as though it's purely an impact-related condition, wearing insoles that provide a lack of arch support can be causing just as much stress on the balls of your feet. The Powerstep Original Full Length Orthotic Insoles are our favourite pick for arch support, and provide enough cushioning to take the pressure off all areas of the foot.
Key Feature: Provide semi-rigid arch support to spread your weight evenly across the foot
Best Morton's Neuroma Insoles for Pure Cushioning
Sof Sole Airr Insoles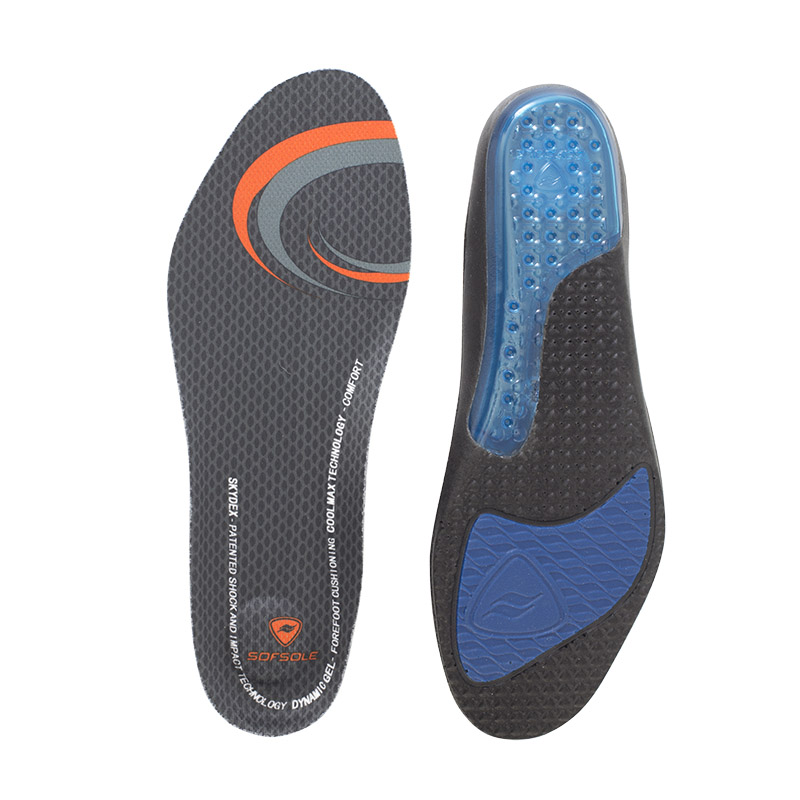 If you're purely looking for cushioning to take the pain away, look no further than a pair of insoles with a dense gel base to provide that "walking on air" feeling. The Sof Sole Airr Insoles feature a gel forefoot combined with air capsules at the heel, converting a maximum amount of impact into kinetic energy. This means your metatarsals will feel plenty of relief from your Morton's, allowing you to walk with comfort.
Key Feature: Gel at the forefoot to relieve the impacts on neuroma-inflicted metatarsals
How to Beat Morton's Neuroma
The best plan of attack against Morton's neuroma is to make sure your feet and footwear don't give it the time of day. With rest, relaxation and a fully prepared shoe, you'll soon find this foot condition can't keep you down. Any one of our suitable insoles will send Morton's neuroma running, so you can soon get back to doing likewise!
Find the Right Solution for You
If you are interested in getting an insole to help with Morton's neuroma, feel free to browse our entire range of Insoles for Morton's Neuroma. Remember, if you find your Morton's neuroma gets worse despite your best efforts, visit a GP for help and information.
If you have any questions about Morton's neuroma, or want to point out something we've missed, let us know in the comments below, or find us on Twitter and Facebook.
Shop Insoles for Morton's Neuroma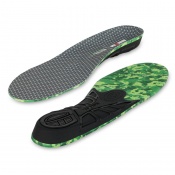 Rigid orthotic insoles with heel cup
Cushions the feet to reduce pain and fatigue
Flexalign material converts impact into energy
Neutral arch provides excellent support to most feet
| | | |
| --- | --- | --- |
| | | In stock now |
£32.99
---
Strong, medical-grade support
Deep heel cradle to increase stability
Ideal for Plantar Fasciitis, Arch, ankle and knee pain
Friction reducing top fabric
| | | |
| --- | --- | --- |
| | | In stock now |
£23.99
---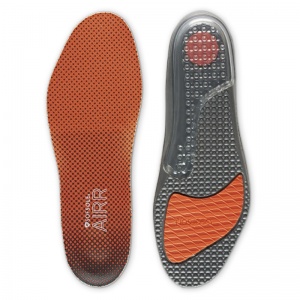 Pair of shoe insoles with gel forefoot
Designed to reduce impact and improve comfort
Shock absorption provided by a polymer gel layer
Keeps feet fresh with COOLMAX moisture-wicking layer
| | | |
| --- | --- | --- |
| | | In stock now |
£18.99