Best Running Insoles
1 Comment
Monday, 22 July 2019
Whether you can't imagine starting your day without a brisk morning run, or you do your best to squeeze in one long run every week, you should always treat your hardworking feet with the respect they deserve. To help you find the perfect insole for your needs, we've put together a list with our top picks for each of the most common foot conditions. With these insoles, nothing could stop you from enjoying your healthy habit.
Running Insoles for Plantar Fasciitis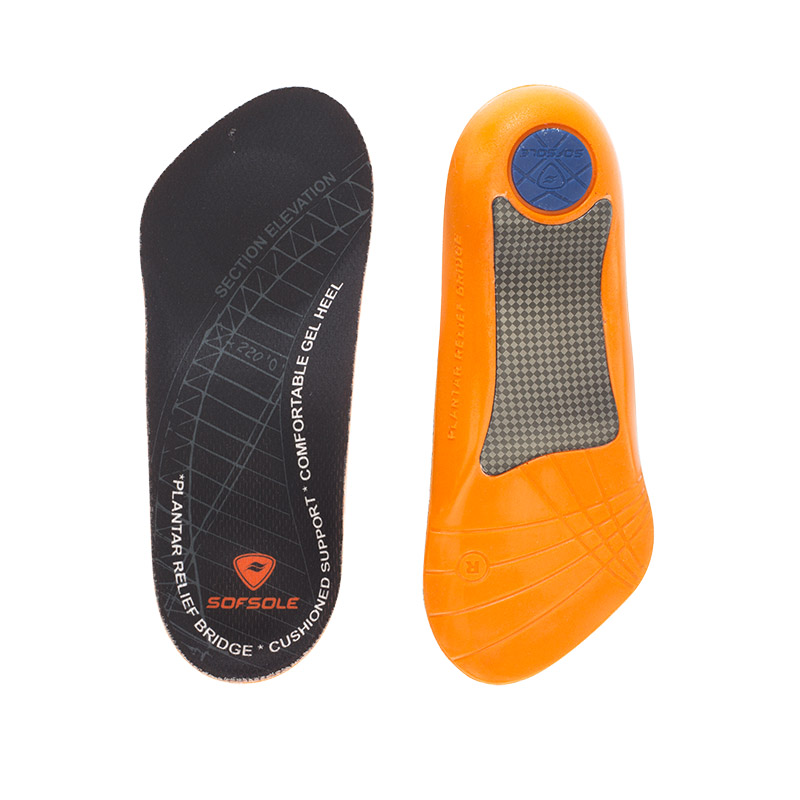 If plantar fasciitis has ever stopped you from enjoying a good run, you will be relieved to know that the right pair of running insoles can help you get back on your feet in no time. The Sof Sole Plantar Fasciitis Orthotic Insoles provide pain relief from heel spurs and plantar fasciitis, as well as motion control stability, and reliable support for your feet.
What's more, these are available in Men's and Women's design, ensuring you find the perfect fit. Their 3/4 length design ensures you can wear these insoles in most types of shoes, which means that you don't have to stop enjoying their benefits when you change from your running shoes.
Key Features: Separate design for men and women; ideal for plantar fasciitis and heel spurs; 3/4 length design
Running Insoles for High Arches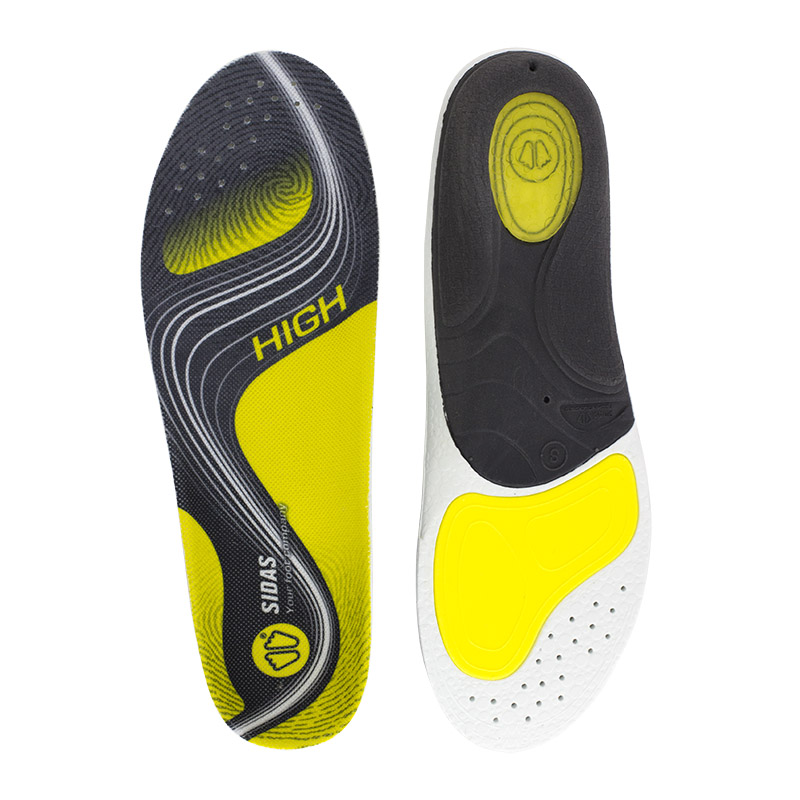 While lately pronation and flat feet seem to be in the spotlight, having high arches can be just as big of a problem for runners, often leading to problems such as shin splints, plantar fasciitis, and even stress fractures. Runners with high arches tend to supinate (roll their feet outwards), which is why it's important to find shoes that will provide lots of support and cushioning.
The next best thing to pricey running shoes are the Sidas 3Feet Activ Insoles. These lightweight insoles with extra gel heel pad cushioning have been designed specially for high arches, with their specially adapted shell encouraging correct natural gait and dynamic forefoot flex.
Key Features: Support high arches; light and breathable; gel heel pad cushioning
Cushioned Insoles for Running Shoes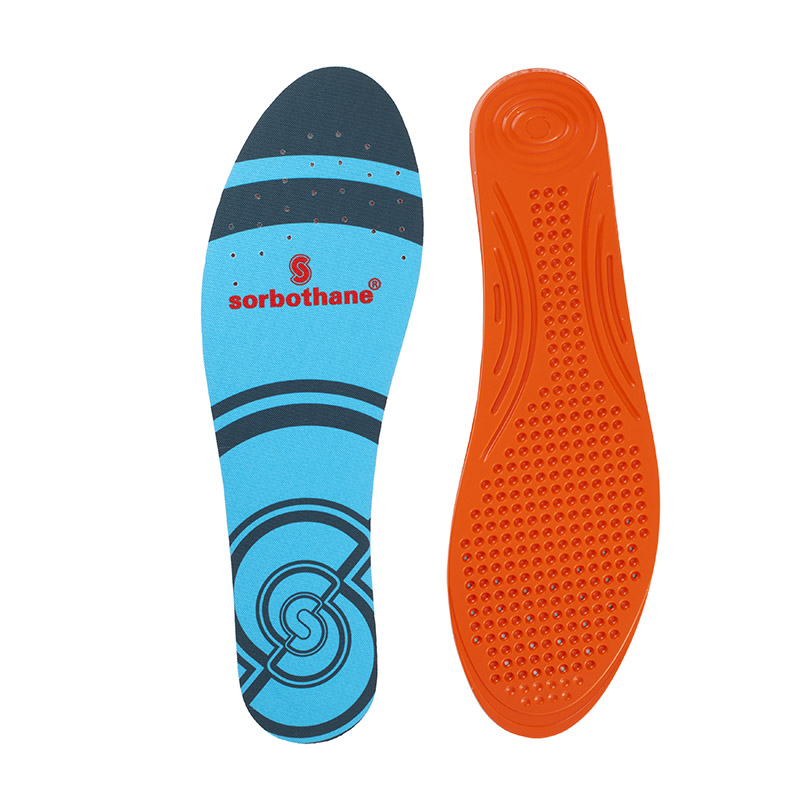 Extra cushioning and shock absorption can be beneficial for a range of conditions, including heel spurs, plantar fasciitis, heel pain, shin splints, metatarsal pain and foot fatigue. If your current running shoes are not providing you with the support and comfort that you need, a good pair of insoles can help to solve those problems.
The Sorbothane Shock Stopper Full Strike Insoles are designed specially for activities where the whole foot is subject to impact shock. They are built with heel to toe shock absorbing Sorbothane viscoelastic compound that provides the most comprehensive and complete protection, as well as an anti-bacterial top sheet that wicks moisture away from skin and keeps your feet fresh and dry throughout use.
Key Features: Excellent shock absorption; help with a range of conditions; anti-bacterial top coat
Running Insoles for Flat Feet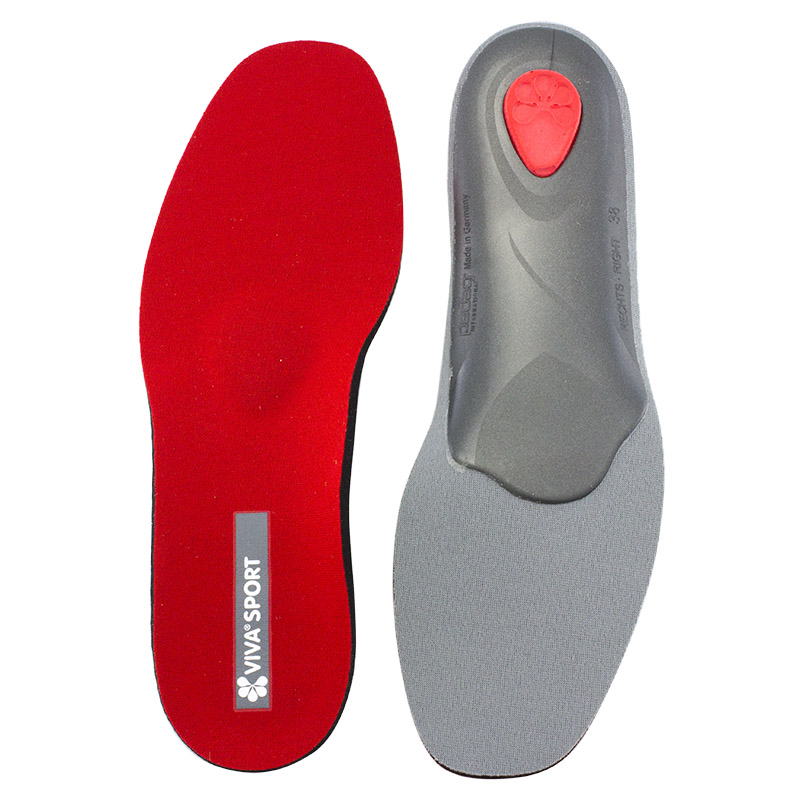 Flat feet are often associated with overpronation, which is why shoes and insoles for flat feet need to provide outstanding stability and motion control. Essentially, this means that running insoles for flat feet need to have a firm mid-sole that prevents excessive pronation.
The Pedag Viva Sport Insoles feature thousands of micro-air chambers absorbing impact, and distributing shock evenly across the foot. A metatarsal pad keeps your foot well supported, not only keeping a range of unhappy foot conditions like metatarsalgia and Morton's neuroma at bay, but being the perfect insole for helping sore feet battle back to health.
Key Features: Ideal for a range of conditions; suitable for most sports shoes; include micro-air chambers
If you're struggling with any of these common foot conditions, we strongly recommend you explore our full ranges of insoles for the following conditions:
On the other hand, if you're looking for a more generic option that will help your feet tire less during a run, and bounce back to their full potential faster, make sure you check out our full range of Runner's Insoles.
If you have any thoughts on the best insoles for running, or an opinion on our choices, let us know in the comments below, or find us on Twitter and Facebook.
Shop Our Best Insoles for Running
Pair of insoles for plantar fasciitis pain relief
Comfortable solution for men with plantar fascia pain
Relieves heel spur pain thanks to gel in the heel
Fits most footwear types thanks to a ¾ length design
£11.95
---
Pair of insoles for plantar fasciitis pain relief
Comfortable solution for women with plantar fascia pain
Relieves heel spur pain thanks to gel in the heel
Fits most footwear types thanks to a ¾ length design
£11.95
---
Flexible arch support designed especially for high arches
Soft gel heel pad to give optimal cushioning and shock absorption
Can help to combat heel pain, rolling of the ankles and over-pronation
Also available in Low and Medium Arch varieties
£24.19
---
Ideal for activities where the whole foot is subject to impact
Suitable for high impact sports such as running, aerobics, tennis and more
Ideal for football and rugby boots
Contains antibacterial top sheet and moisture wicking technology
£13.45
---
Viva insoles designed for sport's shoes
Features micro-air chambers to reduce impact
Metatarsal pad relieves ball of foot pain
Available in 13 sizes and suitable for both men and women
£15.75