How to Make Your Football Boots More Comfortable
Friday, 10 September 2021 | Seth
If you're serious about playing football you'll know that, even when worn correctly, football boots are notoriously uncomfortable. Unpredictable ground, a lack of support and an often-unfamiliar range of motion can all conspire against your feet and ankles to make playing the sport you love without pain seem impossible.
Thankfully, there are a number of solutions available. No matter your ability or experience, there are ways to make your football boots more comfortable. See below for a list of tips, tricks and products.
Pro11 Ball of Foot Fabric Support with Gel Pad
A common area of discomfort for amateurs and professionals alike is the metatarsal region. Due to the nature of sprinting and striking a football, pain in this area can mean reduced performance, or at worst a complete inability to play. Luckily, the Pro11 Fabric Gel Pad Support offers relief from metatarsal pain when playing football.
Silicone gel pad alleviates impact pressure when sprinting
Discreet and lightweight design fits any boot
Machine washable for use each and every weekend
Ideal for treatment of fat pad atrophy and metatarsalgia
Sorbothane Shock Stopper Full Strike Insoles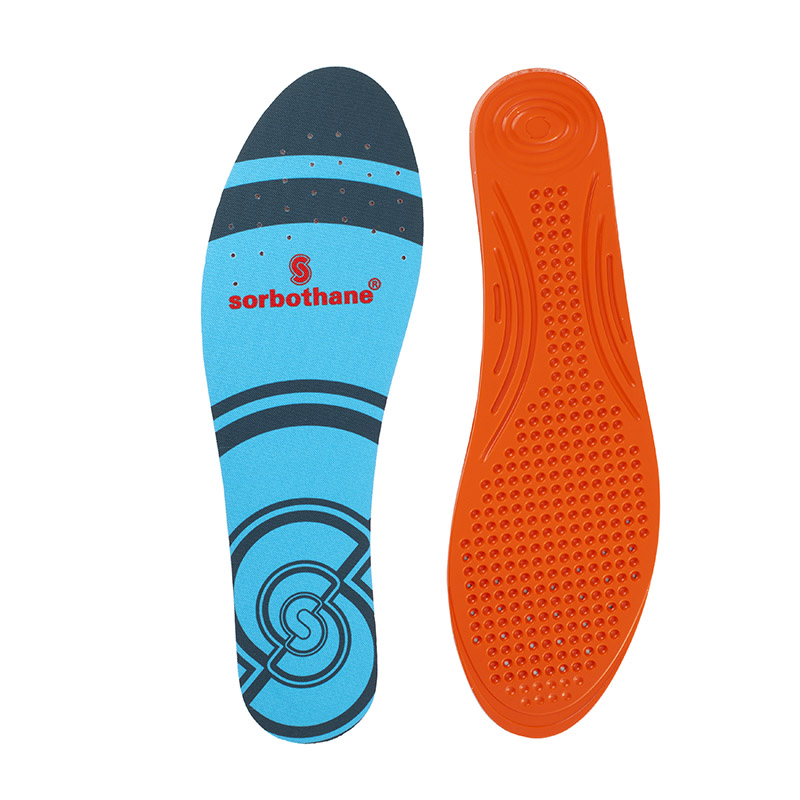 Made with a heel-to-toe shock-absorbing compound, the Sorbothane Shock Stopper Full Strike Insole is ideal for minimising the high impact stress our feet endure when playing football. If you experience pain when striking the ball, the Shock Stopper will work with the unique shape of your foot to absorb the impact.
See below for a list of conditions and symptoms that the Shock Stopper can help alleviate:
Plantar Fasciitis
Shin Splints
Heel Spurs
Metatarsal Pain
Priced affordably and with trim to fit lines that ensure the insole will fit inside any boot, the Sorbothane Shock Stopper maximises comfortability, allowing you to get on with improving your game.
Sorbothane Shock Stopper Heel Pads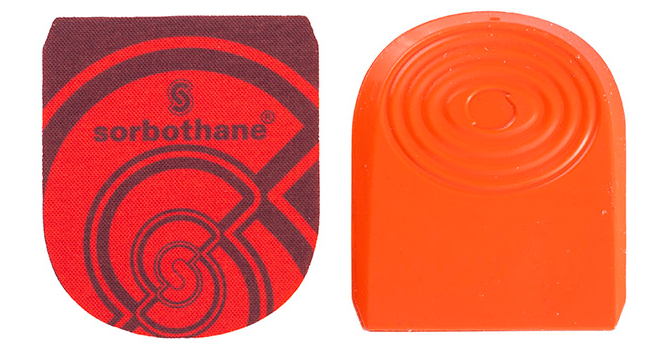 If a full-size insole doesn't work for you, heel pads offer a less intrusive option. Ideal for use in boots that do not accommodate a full-length insole, Sorbothane Shock Stopper Heel Pads rest neatly in the heel end of the boot, making them a lightweight way of relieving pain and discomfort in tighter footwear.
These heel pads also stick to the base of any boot, providing consistent comfort time and time again. As the slightest change or adjustment in your posture or form can have a drastic effect on the rest of your body, having the ability to keep an insole or heel pad where it is most effective is a massive bonus.
Silipos Gel Boot Bumper Heel and Bridge Cushion Sleeve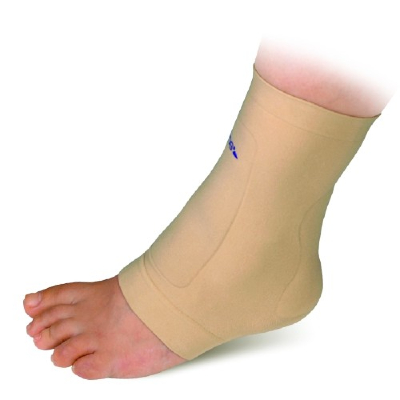 If you're experiencing rubbing or discomfort in the heel or ankle area, the Silipos Gel Boot Bumper Heel and Bridge Cushion Sleeve is sure to alleviate your symptoms. Unlike an insole, a sleeve also covers the top of the foot, providing support to the metatarsal and cuneiform areas whilst simultaneously preventing the ankle from rolling.
Silipos have manufactured premium athletic gels for over thirty years. Their unique polymer technology is designed to maximise athletic performance by making the shoes and boots you wear more comfortable.
Ideal for football boots due to flexible, inbuilt gel pads, the Silipos Cushion Sleeve also provides cushioning and compression over the top of the metatarsal and cuneiform bones.
CurrexSole CleatPro Insole Range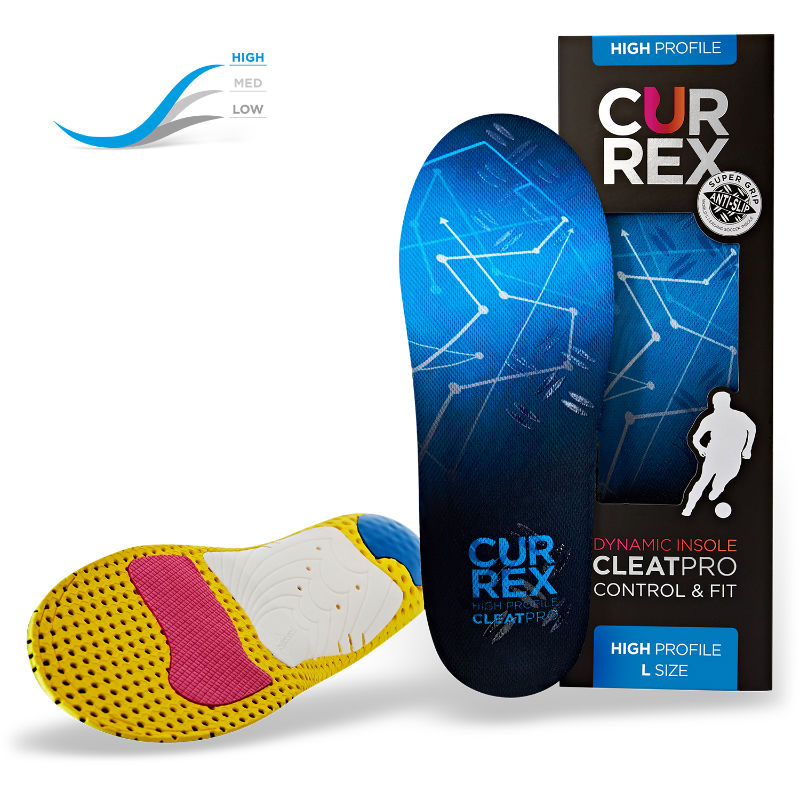 Why Choose the CurrexSole Clear Pro?
Designed to reduce discomfort when playing sport
3D DAT (Dynamic Arch Technology)
Reduces the downward pressure football boots place on the metatarsal region
Ultra-lightweight design
In-built moisture-wicking fibres promote hygiene
Manufactured with athletes in mind, the CurrexSole CleatPro line is a top-line insole designed to support those chasing peak performance. The CleatPro range is available in low, medium and high insoles to support any foot arch profile and looks to erase even the smallest degree of discomfort.
If you're unsure of which arch type you have, have a look below for some indication:
Low Profile Insoles for low arched feet – Low arched feet have a minimal or non-existent arch. Low arches are ineffective shock absorbers and prone to injury.
Medium Profile Insoles for medium arched feet – Medium arched feet have an arch stretching from heel to ball. You may find your feet are effective at reducing shock, but are still at risk of injury after excessive or intense physical injury.
High Profile Insoles for high arched feet – High arched feet have a distinct arch stretching from heel to forefoot. These arches can be more rigid and less able to absorb shock, which can lead to injury.
For more information or if you didn't find what you were looking for here, see our blog on The Best Football Insoles.