Best Insoles with Arch Support
Friday, 16 July 2021 | Admin
Plantar fasciitis, flat feet, arch pain, and even high arches often all have one common denominator – poor arch support. Wearing shoe insoles that have been designed specifically to offer additional support for your arches can prevent potential problems with your feet, and even alleviate pain from common conditions that stem from either low or high arches.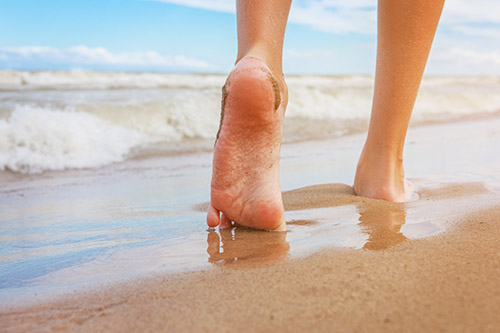 While having over two hundred arch support insoles to choose from means you will most definitely manage to find the right one for your needs, this might be more time-consuming and stressful than is necessary. We've come up with this list of Best Insoles with Arch Support with the hope of helping you save some time and effort when looking for the right insole.
Spenco Ironman Total Support Thin Insoles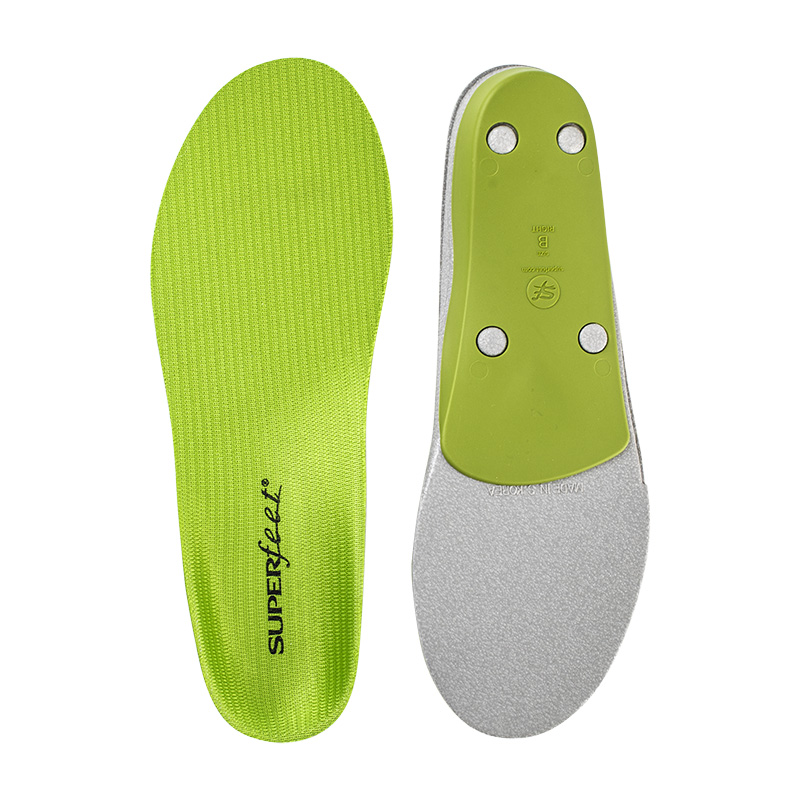 When it comes to support, few options stand up to the biomechanical shape provided by Superfeet insoles. In particular, their best-selling Superfeet Green Performance Insoles are an ideal everyday option for all sorts of foot pain, and feature a combination of arch and heel support that provides a healthy and comfortable gait. Crafted from shock-absorbing foam to lessen knee and back pain, you can't go wrong choosing these insoles for arch support.
Key Features: Semi-rigid arch cradle, biomechanical shape for a healthy gait
Pedag Viva Sport Insoles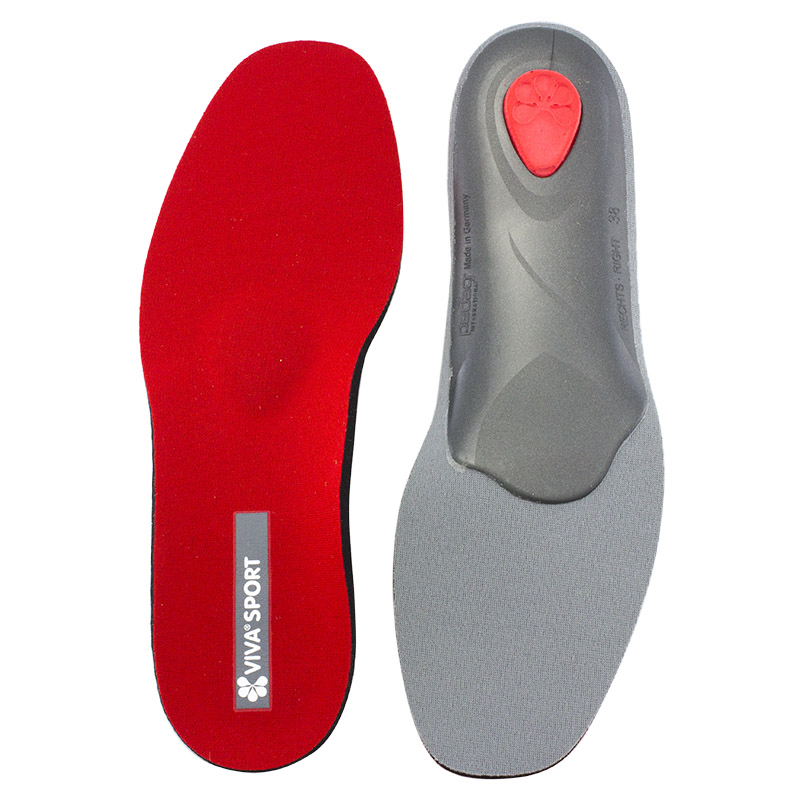 Equally fitted to solve your arch problems as the insoles mentioned above, the Pedag Viva Sport Insoles feature a metatarsal pad, which helps to support your metatarsals (the bones connecting your toes to the back of your foot), and are especially suitable for preventing metatarsalgia and Morton's Neuroma. While they can be used by anyone, these insoles have been designed especially for use by sporty individuals, which means that they fit easily within your sports shoes and absorb impact to reduce stress.
Key Features: Metatarsal pad, designed for athletes, perfect for absorbing impact
Powerstep Original Full Length Orthotic Insoles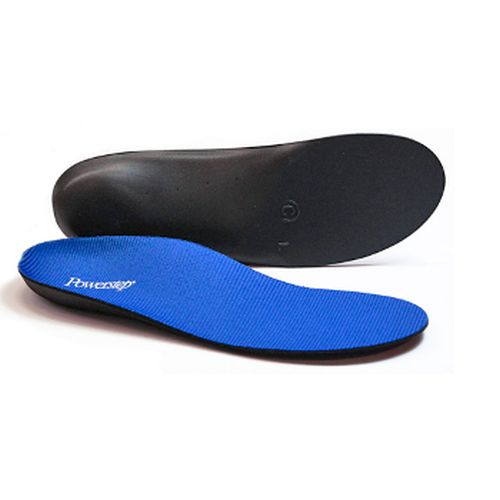 If you're not a serious athlete, you're probably looking for insoles that are more suitable for the workplace and everyday life. The Powerstep Original Full Length Orthotic Insoles feature a stabilising heel cradle, a comfort cushion with a friction reducing top fabric and a prescription-like, double-layered shell for extra comfort and support.
Key Features: Ideal for everyday use, semi-rigid arch support, heel cradle, dual layer foam cushioning, washable
Sorbothane Shock Stopper Double Strike Insoles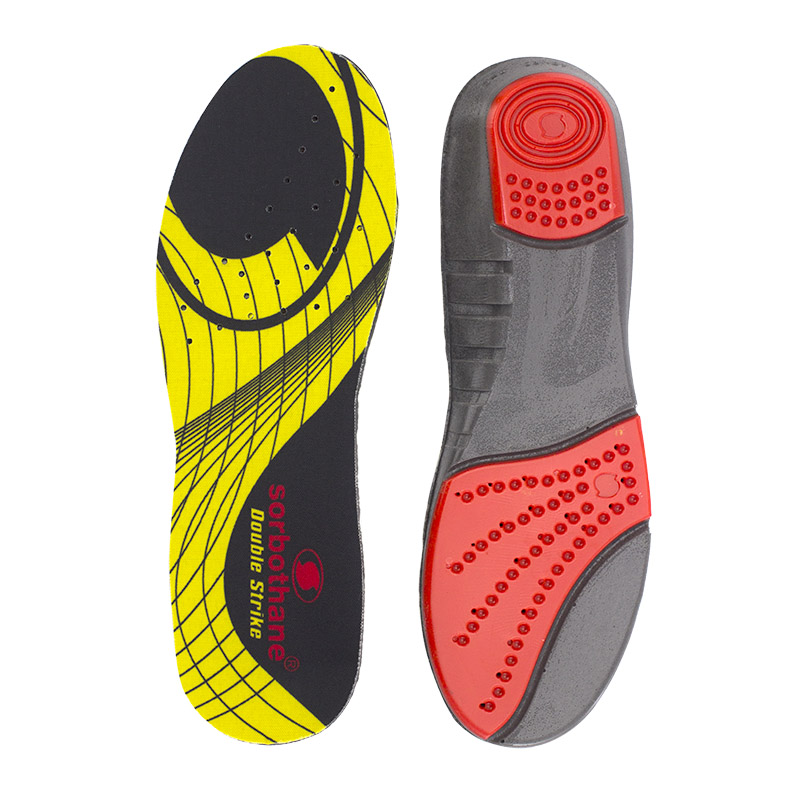 The Sorbothane Shock Stopper Double Strike Insoles are suitable for all types of lifestyles, activity and impact intensity. These versatile insoles with arch support are designed with a unique visco-elastic material that mimics the characteristics of human flesh, which means that at the moment of impact, they can change shape to disperse shock waves sideways.
Key Features: Suitable for all types of lifestyles, anti-bacterial, anti-odour top sheet, inbuilt comfort contour and heel cup
Proper arch support is essential when you spend a lot of time on your feet, and while we've tried our best to put together a list of what we deem to be some of the best insoles with arch support, it's possible that you has something else entirely in mind. If this is the case, make sure to visit our full range of Arch Support Insoles.
Do you a question or something to add? Please let us know in the comments below, or find us on Twitter and Facebook!