Best Insoles for Work Boots
Thursday, 17 May 2018 | Sean
Standing on your feet all day is associated with a diverse range of health conditions that can start with swollen feet, aching ankles and fatigue, and can finish with high blood pressure, heart problems and arthritis. It's a fact that workers who spend the majority of the day on their feet are at a high risk of developing lower limb disorders. In 2009, an estimated 2.4 million work days were lost due to lower limb problems.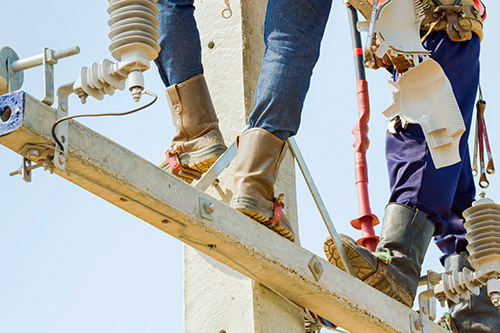 Shoe insoles can alleviate the pressure workers put on their feet
Shoe insoles provide an antidote to these problems. They can prevent injuries and disorders from occurring by providing shock absorption, stability, breathability and comfort, ensuring that your feet are given the best possible support while at work. We understand that there is a lot to pick from and we also understand that everyone's feet are different so we have compiled this list of Best Insoles for Work Boots to help you choose the right insole for you.
Airplus Ultra Work Memory Plus Insoles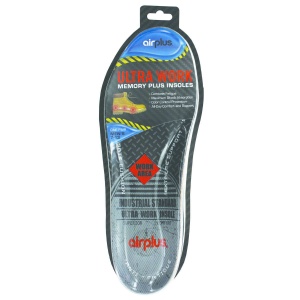 Designed specifically to provide optimal support to feet that are standing all day are the Airplus Ultra Work Memory Plus Insoles. They prevent pain from surfacing with a special padded heel that works to absorb the most extreme of shocks while long-lasting comfort is ensured by the memory foam design. They combine heel protection with heel comfort, allowing the user to work on hard surfaces without compromising performance, safety or fit. Furthermore, they are anatomically designed to mould instantly to the shape of the foot, meaning that whatever foot shape you have, and whatever industry you work in, the Airplus Ultra Work Insoles are for you.
Key Features: Padded heel to absorb shock; offers enhanced comfort; prevents low limb pain; memory foam offers moulded support; relieve pain during use.
Sidas Gel Plantar Protectors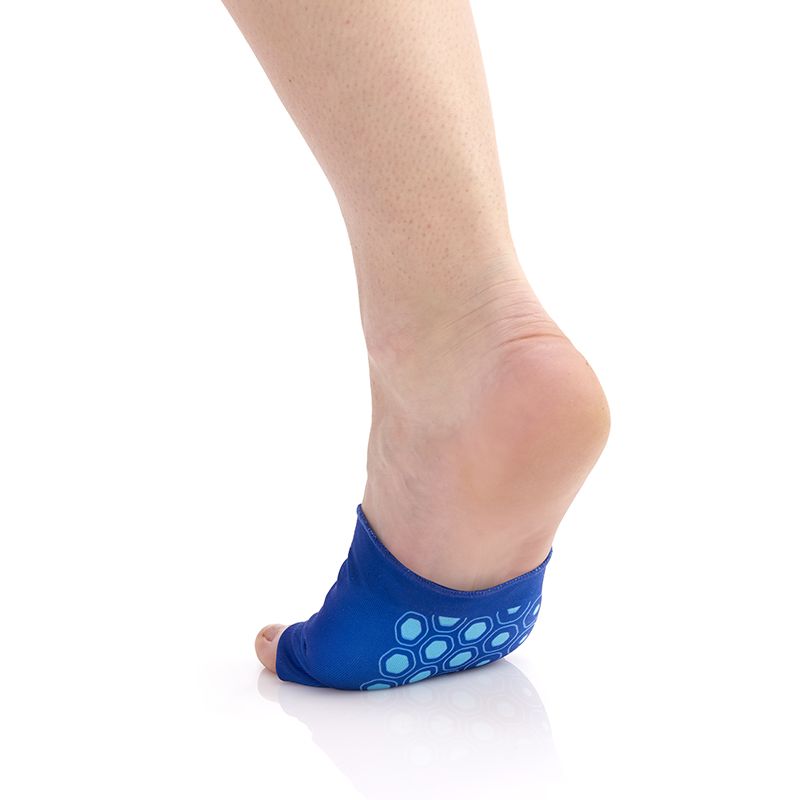 Working all day on your feet can leave you with blisters. It puts huge amounts of pressure and stress on the balls of your feet that not only causes pain but can leave you incapacitated. With cushioning and shock absorption, the Sidas Gel Plantar Protectors protect feet from many injuries that develop through sustained standing, such as blisters, inflammation, burns and more. Furthermore, they are ideal at providing relief to existing injuries, helping to aid recovery and prevent injuries from worsening. Lastly their anatomical design ensures that they fit most feet, providing comfort throughout the day.
Key Features: Designed to absorb shock; relieve pressure on the balls of the feet; prevent injuries from worsening; prevent blisters from occurring.
Tarrago Fleece Thermal Insoles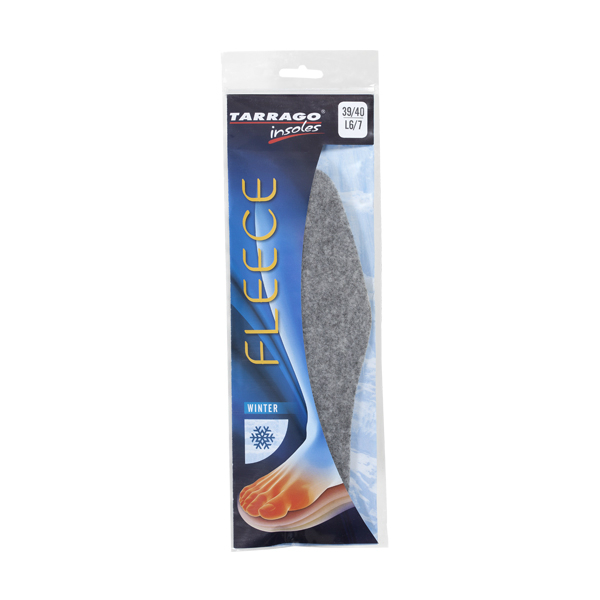 Freezing cold conditions can affect your productivity. Freezing cold feet can increase fatigue and lead to other cold related injuries and illnesses. The Tarrago Fleece Thermal Insoles use genuine thermo-control properties to keep the feet and lower legs warm when working in wintry conditions. This helps to reduce foot fatigue and prevent injury, ensuring that productivity is boosted in the cold environment. Ideal for use outside, in freezer work or in the cold store, the insoles also absorb shock on hard surfaces, making sure that feet are kept safe as well as warm.
Key Features: Thermal qualities keep feet warm; designed to absorb shock; include perspiration prevention properties; designed to reduce foot fatigue and prevent injury.
Enertor Comfort Impact Resistant Heel Cups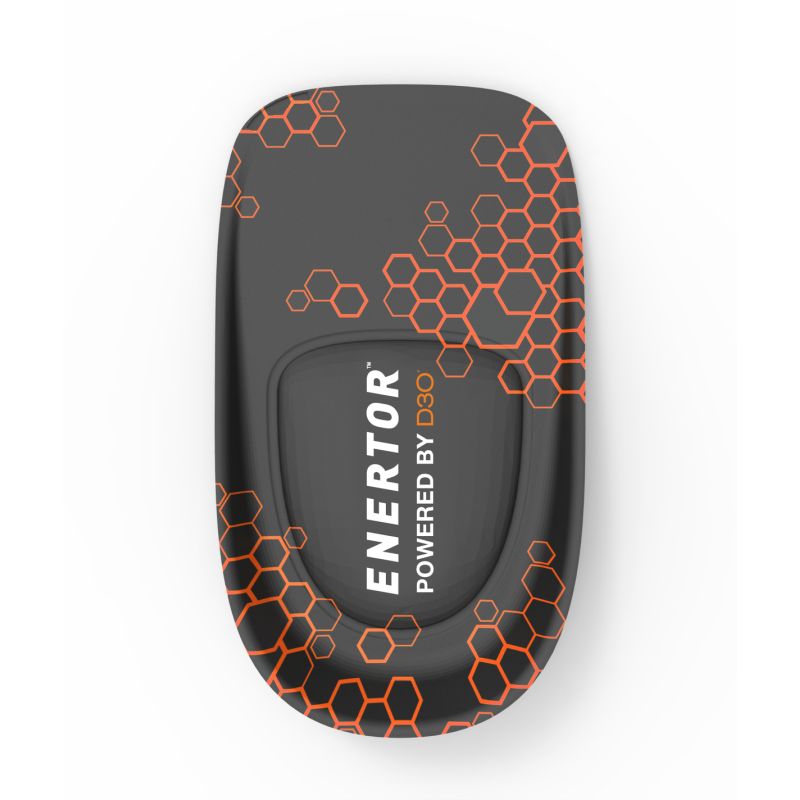 Designed by leading podiatrists, the Enertor Comfort Impact Resistant Heel Cups are designed to tackle heel pain. When working on your feet all day, the heel doesn't get a chance to recover, meaning that heel pain will only get worse. The Enertor Heel Cups use thick padding to reduce the pressure of impact on the heels, targeting the cause of pain before it gets worse. They are proven to heal over 75% of plantar fasciitis injuries, and can prevent pain in the feet, ankles, heels, legs and hips. They may come last on our list but, like their celebrity wearer and endorser Usain Bolt, win gold within their field.
Key Features: Designed by leading podiatrists; reduces impact on heel; ideal for preventing heel ankle, foot and leg pain; endorsed by Usain Bolt; can be worn with most work boots.
It's crucial that you take efforts to protect your feet. If you do spend most of your day on them, then an injury will only get worse if left untreated. This is why we have compiled this list, but if you're still struggling to choose the insole for you, are unsure of what condition you have, or want some advice before starting a on-your-feet all day job, don't hesitate to check out ShoeInsoles.co.uk, or our wider range of Work Boot Insoles.
Do you have a quick question that needs answering or something that you want to say? Please let us know in the comments, or find us on Twitter and Facebook!
Shop Related Insoles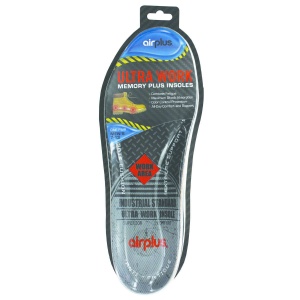 Memory foam moulds to the foot for personalised comfort
Relieves pain while working and standing on hard surfaces
All-day comfort and support with targeted heel protection
Ideal for wearing in work boots, casual shoes, and trainers
| | | |
| --- | --- | --- |
| | | In stock now |
£12.29
---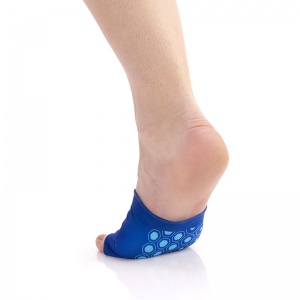 Helps prevent blisters and inflammation on the balls of feet
Absorbs impacts to reduce pain from existing injuries
Anatomical design for left and right feet provides a better fit
Made from washable and reusable silicone for a longer life
| | | |
| --- | --- | --- |
| | | In stock now |
£17.99
---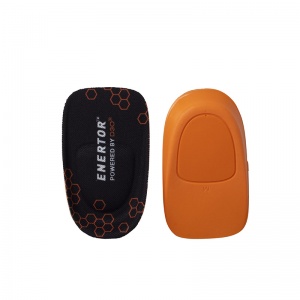 Designed by leading podiatrists
Endorsed by athlete Usain Bolt
Helps to reduce heel pain
Contoured for a better fit
| | | |
| --- | --- | --- |
| | | In stock now |
£12.99