Best Insoles for Sandals
Monday, 8 July 2019 | Admin
We're knee deep in summer, and warm weather screams for shoes that let your feet breathe a breath of fresh air. If you're used to keeping your shoes fully supported and comfortable with the help of your favourite pair of shoe insoles, however, the more revealing types of shoes will require you to do a bit of research to find one that remains invisible.
This short article includes an overview of some of the most popular types of sandals, with our top two picks for each type. From flips flops to peep toe shoes, here at ShoeInsoles.co.uk we have just the insoles you need to stay comfortable even in the most revealing pair of shoes.
For Flips Flops
The most minimalist of sandals, flip flops go great with practically any outfit. However, no matter how versatile and stylish they are, flip flops can be a nightmare to spend the day in. There are two main problems that usually arise while wearing flip flops: blisters between toes and metatarsal pain.
While the first problem is more common with infrequent flip flop wearers, the second problem arises if you tend to spend a bit too much time in this cooling footwear. Luckily, we have the right solution for both.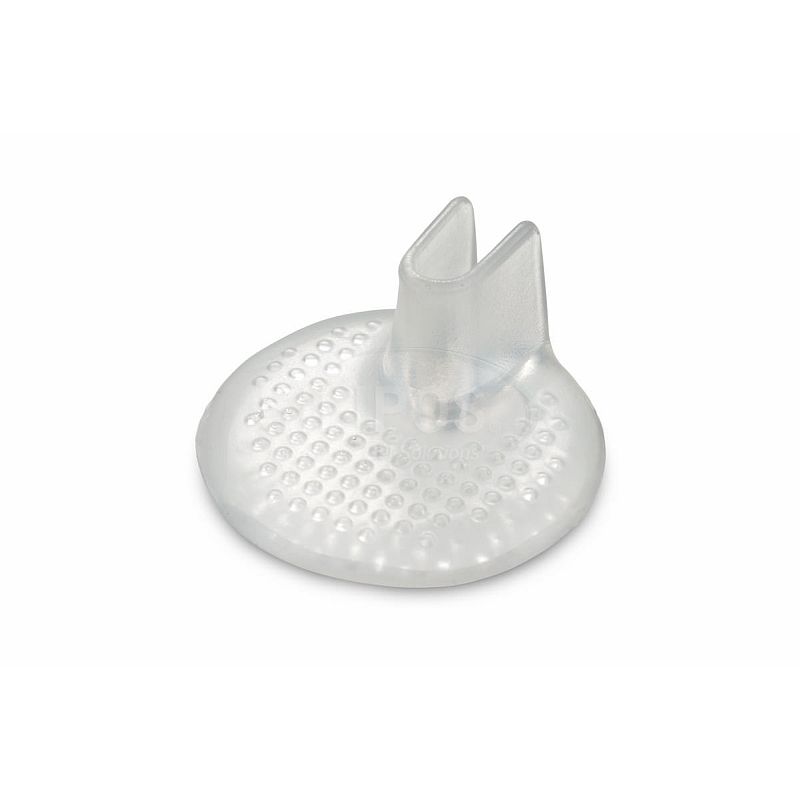 The Silipos Sandal Gel Toe Protectors are designed specially to relieve the pressure and friction that leads to blisters between toes, by making the toe stand more comfortable, while also spreading the toes to a more comfortable distance. These toe protectors are easy to apply, with a simple peel and stick bottom. Moreover, they are made from latex-free, hypoallergenic materials.
Key Features: Prevent blisters between toes from forming; make flip flops more comfortable to wear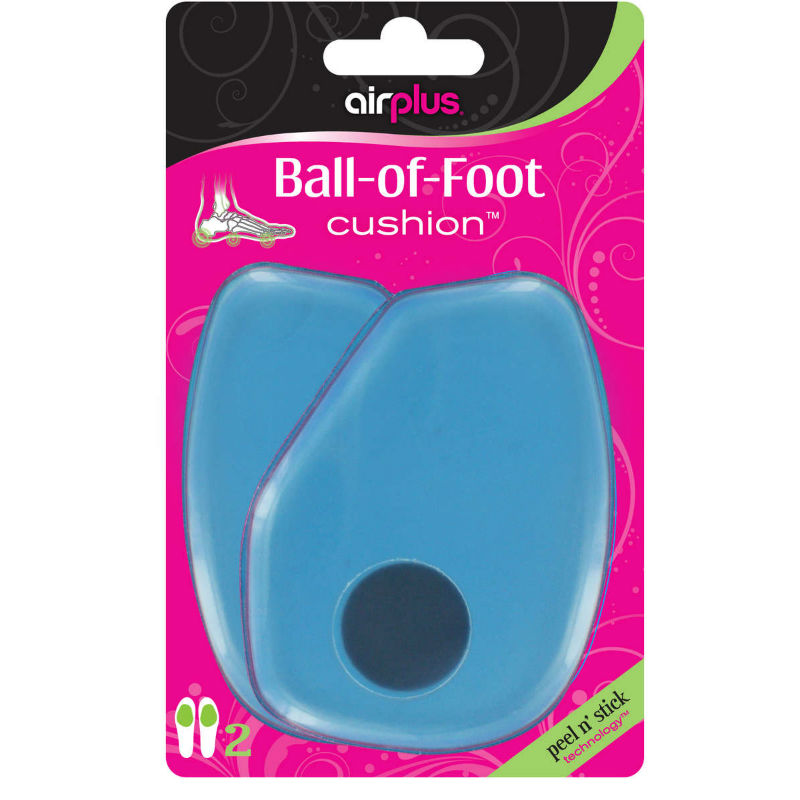 The Airplus Gel Ball-of-Foot Cushions are the ideal solution for the second problem – metatarsal pain. These highly discreet pads feature a self-adhesive underside, which makes them easy to wear with any type of shoes, including flip flops, sandals, and even your favourite pair of stilettos. They provide exceptional cushioning to the ball of the foot, helping you stay on your feet for longer.
Key Features: Provide cushioning; prevent metatarsal pain caused by wearing non-ergonomic shoes
For High-Heeled Sandals
High heels alone come with their own set of disadvantages, but when they also feature an open-toed design, finding suitable insoles can quickly turn into a seemingly impossible task. Metatarsal and arch pain are common problems that are almost a given when you pick a pair of high heels for the night, but you don't have to suffer for fashion anymore.
The right pair of insoles will provide proper support to your foot, while remaining virtually invisible. Let's explore your options.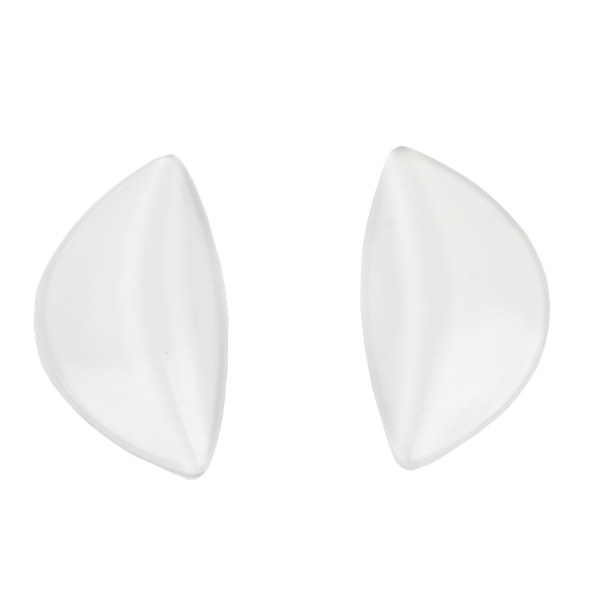 High heels often provide poor support to your arches, resulting in pain and even cramping. The Pro11 Women's Silicone Foot Wedge Arch Supports help to reduce foot strain and arch pain. What's more, they're made from soft silicone gel, and designed to sit comfortably beneath the arches, which makes them perfect even for open-toed shoes.
Key Features: Support arches, reduce pressure and absorb shock; ideal for high heels
For Gladiators and Wedges
While gladiators and wedges are a bit friendlier to your feet than flip flops and high heels, their flat, non-ergonomic design is still often a cause of metatarsal pain, fatigue and even blisters. The right pair of insoles can solve all those problems.
We recommend sticking to clear, silicone insoles that provide good metatarsal support, but are still barely noticeable when you wear them in your favourite pair of gladiators. Read on for our two top picks.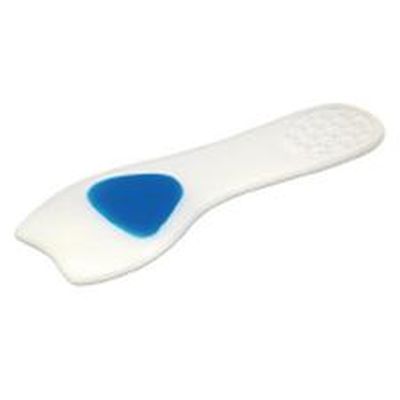 The Blue Point 3/4 High Heel Insoles are comfortable and supportive, with a metatarsal pad that provides extra cushioning in the sensitive area of the foot. They are constructed from viscoelastic silicone, which is not only exceptionally shock absorbent, but highly discreet as well. Moreover, the highlighted blue metatarsal patch provides additional support around the forefoot.
Key Features: Ideal for fatigue, metatarsal pain and metatarsalgia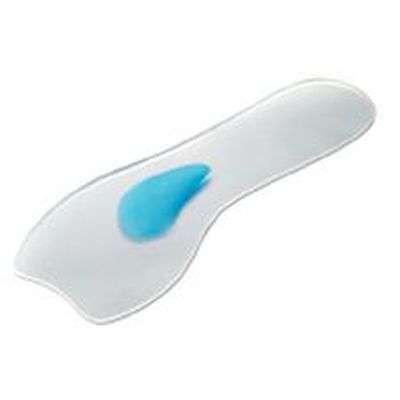 In most aspects, the Blue Point 3/4 High Heel Insoles with Metatarsal Rise are similar to the insoles above, with viscoelastic silicone providing long-lasting support and comfort, and their 3/4 design making them perfect for sandals. The only difference is that while insoles above are designed specifically for metatarsal support, these are more suitable for cushioning the length of your foot.
Key Features: Provide long-lasting support, shock absorption and pressure relief
For Peep Toe Sandals
Like other types of sandals, peep toe shoes often lack proper arch support, leaving your heel and ball of the foot sore and in pain. Fortunately, compared to flip flops or stilettos, peep toe sandals are a breeze to find the right insole for.
Depending on the specific design of your shoe, you can go with either a traditional metatarsal pad, or even a full length insole. Our picks include one of each.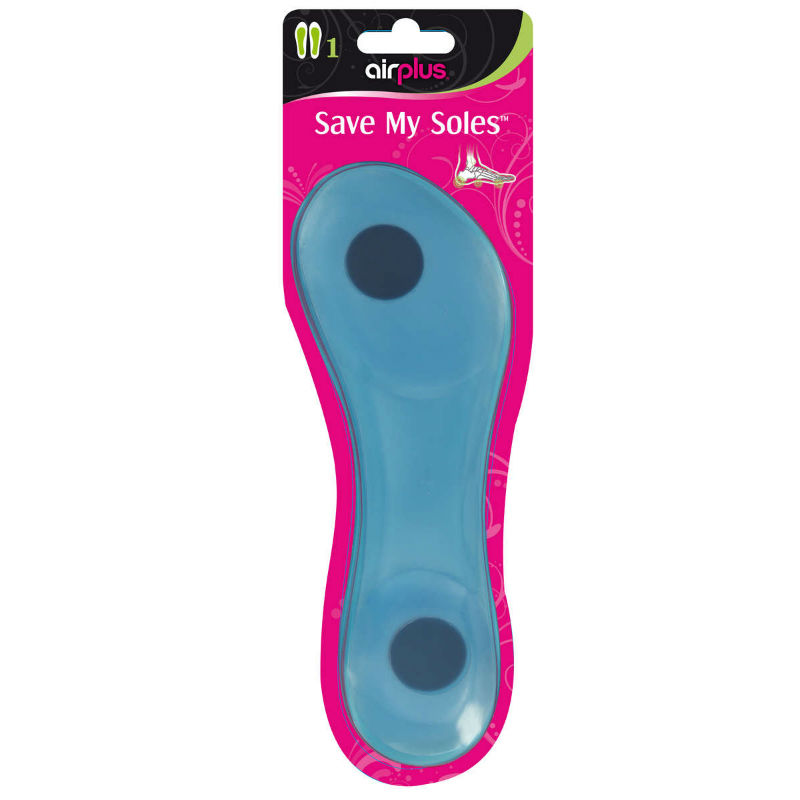 The comfort the Airplus Save My Soles Gel Insoles provide is done so without compromise to the aesthetic appeal of your favourite sandals. They are made from clear and invisible materials, and are slim enough to fit into most shoes. Moreover, the 'peel and stick' style adhesive backing ensures they remain securely in place even when you're on your feet all day.
Key Features: Provide long-lasting comfort for the heel and the ball-of-the-foot
Find the Perfect Insoles for Your Summer Shoes
If you're used to keeping your feet more comfortable than most people, you can continue to keep your little secret even when summer comes rolling around. No matter what your favourite type of summer shoes is, a pair of clean gel insoles or metatarsal pads is bound to remain perfectly invisible, while providing your feet with the support they deserve.
What are your favourite summer shoes? Do you wear it with insoles? Why not let us know in the comments, or find us on Twitter and Facebook!
Shop Our Best Sandal Insoles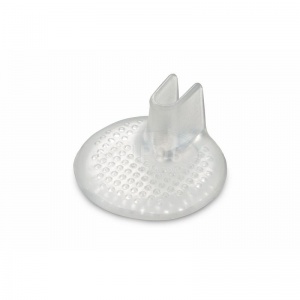 Fits onto the toe stand of sandals to enhance comfort
Reduces pressure and friction for all-day use
Prevents the pain and blisters associated with flip flops
Clear and slim with easy peel and stick application
| | | |
| --- | --- | --- |
| | | In stock now |
£5.99
---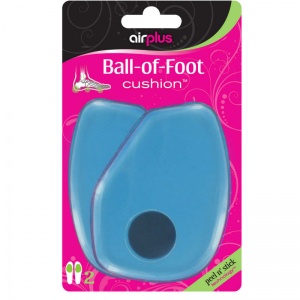 Ball-of-foot cushion pads for long-lasting comfort
Clear and invisible for discreet use
Ideal for wearing in most shoe styles
Two pairs provided for use in multiple shoes
| | | |
| --- | --- | --- |
| | | In stock now |
£6.99
---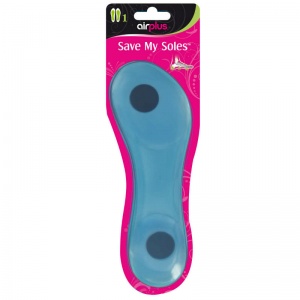 Gel insoles for heel and ball-of-foot cushioning
Clear and invisible for discreet use
Slim design ideal for wearing in most shoe styles
Easy to apply with a 'peel and stick' adhesive backing
| | | |
| --- | --- | --- |
| | | In stock now |
£8.99
---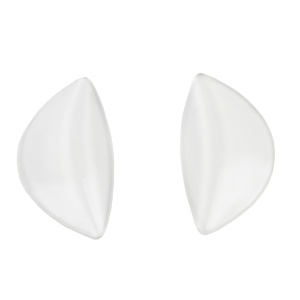 Discreet gel arch supports
Absorb shock and reduce pressure
Ideal for high, weak and fallen arches
Reduce pain caused by high heels
| | | |
| --- | --- | --- |
| | | In stock now |
£5.99
---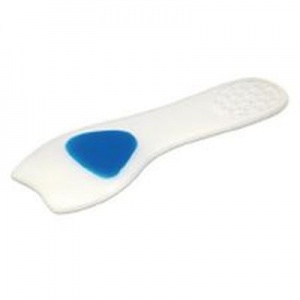 Designed for high heel or tight fitting shoes
Metatarsal pad for pressure relief in the forefoot
Shock absorbing and enhanced comfort
Eases pain caused by pressure
| | | |
| --- | --- | --- |
| | | In stock now |
£13.99
---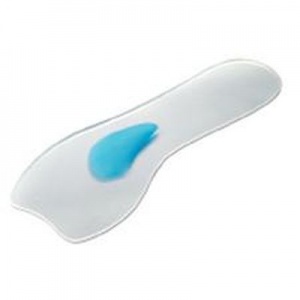 Designed for high heels or tight fitting shoes
Pressure relief and shock absorption
Metatarsal rise for relief on the forefoot
Enhanced comfort and support
| | | |
| --- | --- | --- |
| | | In stock now |
£15.99