Best Open Toe Insoles for Summer 2023
1 January 2023 | Sharman
As summer approaches, the days are getting longer and its getting really hot. For many, this is the loveliest time of the year, filled with garden parties, trips to the beach and sunny days at the park. But for those with foot pain, who don't see open toe footwear as an option, summer can be uncomfortable and awkward. They might think that open toe footwear isn't supportive and that they need the extra foot padding of trainers, leaving their feet unbearably hot and sweaty.
But who wants to be wearing socks and shoes in 25 degree heat? That's where our range of open toe insoles can help. They give you discreet foot support to help you feel confident wearing any toe gap shoes. This summer, free your feet with sandals, flips flops and everything in between.
What Conditions Can Open Toe Insoles Help With?
Despite being subtle enough to wear with sandals and other uncovered footwear, these insoles are specially designed to help treat a number of conditions including:
Best Insoles for Sandals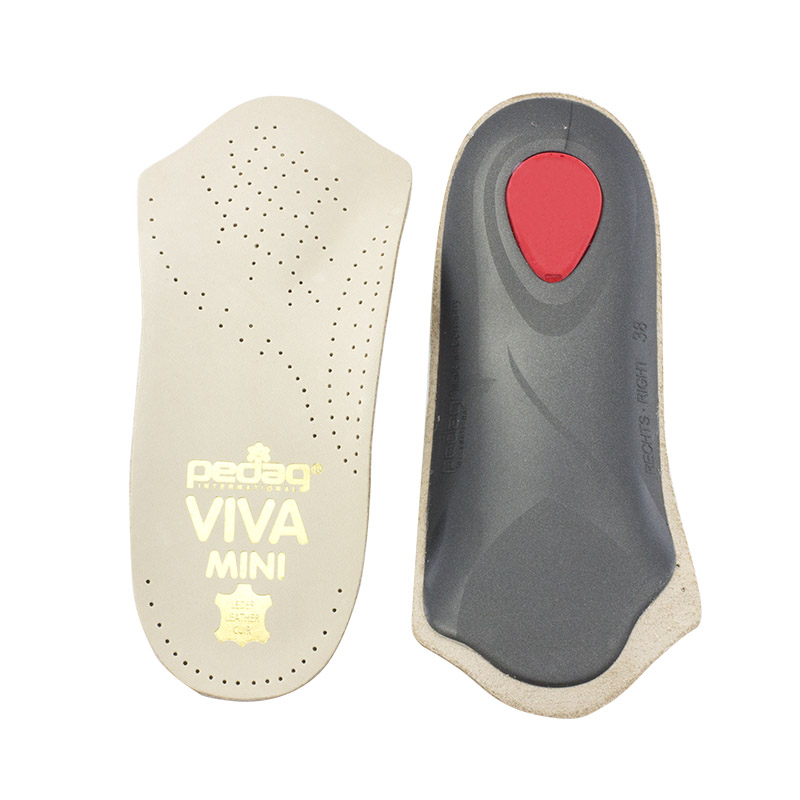 With a 3/4 design and an ultra-thin footbed, the Pedag Viva Mini Collapsed Arch Insoles are perfect for sandals. Made from shock absorbing materials, they cushion the arches of your feet in order to prevent and treat the symptoms of collapsed arches. The soles incorporate tough, heat-dispersing leather to helps keep the temperature of your feet down as well.
Why We Love Them:
Specially designed to help prevent and treat collapsed arches
3/4 Length design is subtle enough for peep toe shoes but holds the foot steady
Shock absorbing heel pad cushion your feet and support your arches when walking
Best Insoles for Keeping Active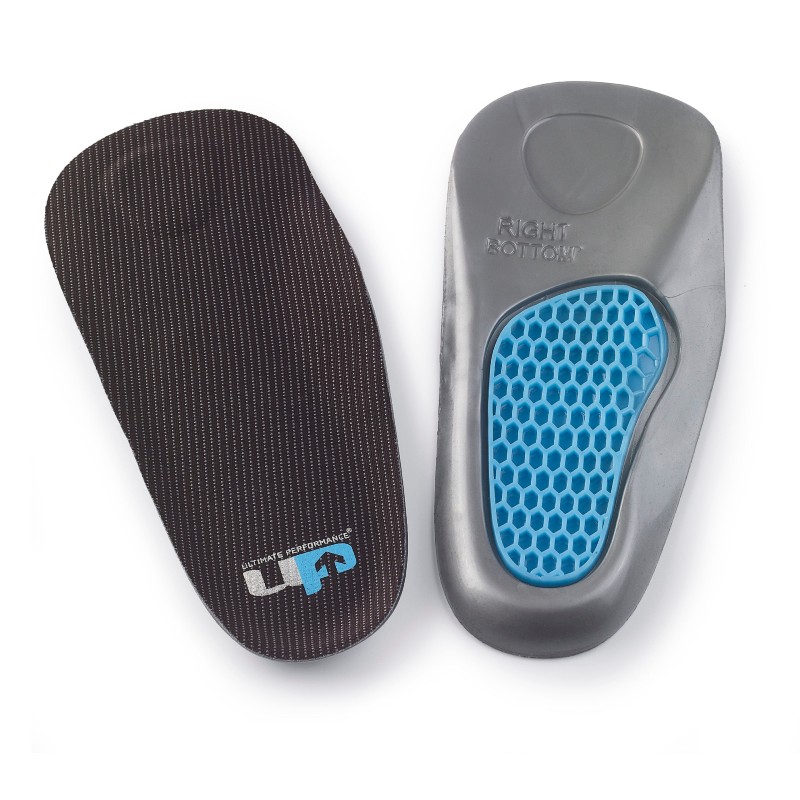 Keep active while beating the heat in a pair of toe gap sports sandals or sliders fitted with Ultimate Performance Gel Heel and Arch 3/4 Insoles. Designed with sports and activity in mind, they prioritise stabilisation to reduce friction and avoid conditions like plantar fasciitis, heel spurs and bruising. The gel heel pad reduces impact damage and cushions your landing while running.
Why We Love Them:
Mesh TPE gel pad on heel for maximum shock absorption
Moisture wicking design keeps you cool, dry and odour-free
Anti-slip sole and contoured heel cup keep feet in place
Best Insoles for High Heels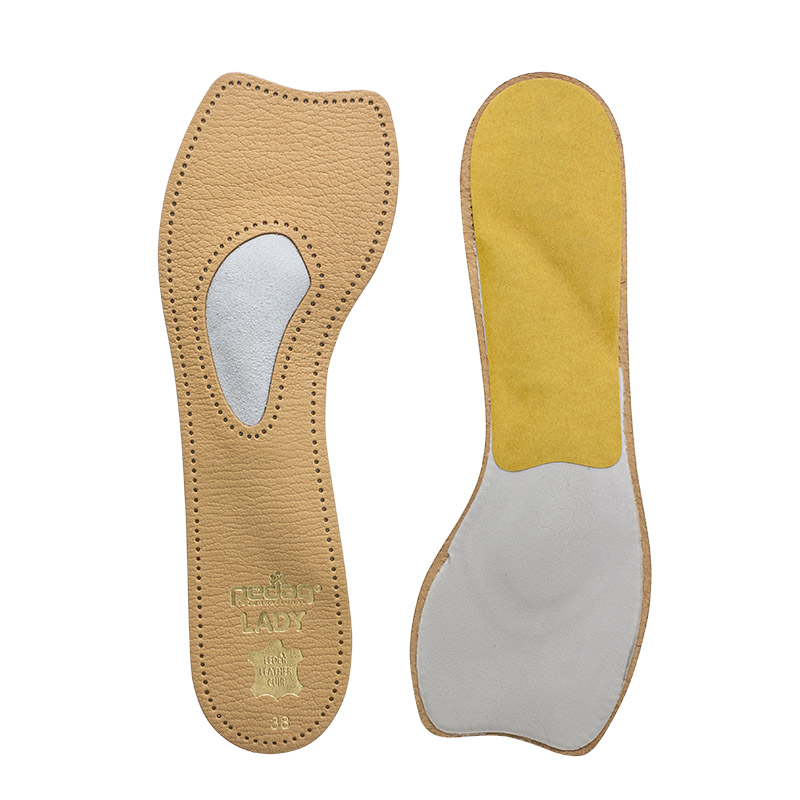 For those suffering from foot pain, unsupportive high heels might seem like a fantasy. Don't give up on glamour with Pedag Lady Metatarsal Support Insoles, specially designed for high heels. Wearing heels puts a lot of weight on the front of your foot, and these insoles offer specific metatarsal support so that you can dance the night away and look good doing it.
Why We Love Them:
Soft latex cushioning under the ball of the foot
Breathable sheepskin build helps to regulate temperature. Ideal for summer!
Stops arches from lowering and holds feet in anatomically correct way
Best Heel Only Protection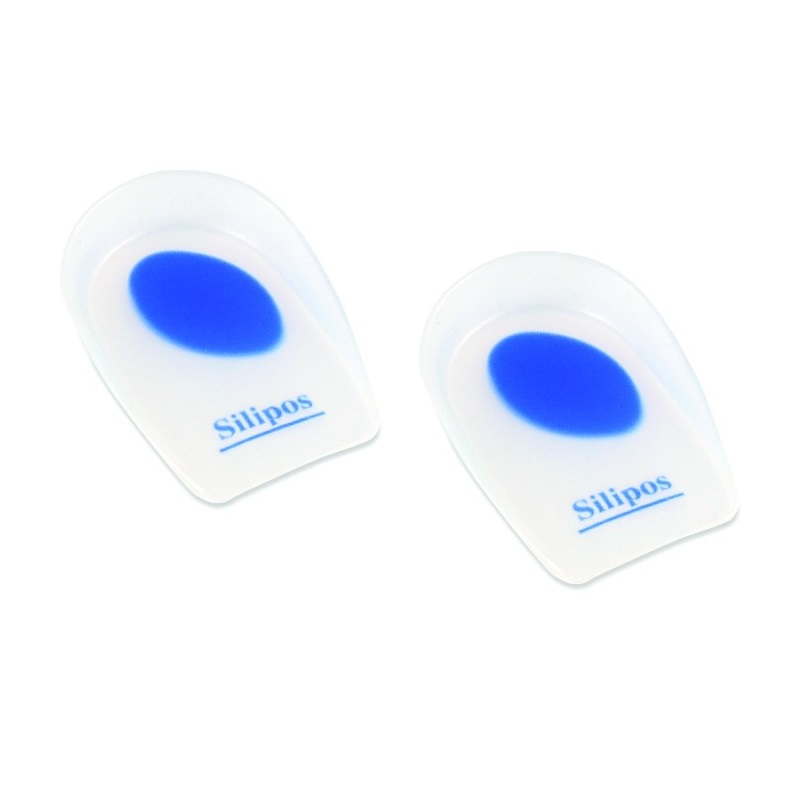 Feel as confident as possible while out and about this summer with the heel only, Silipos WonderSpur Gel Heel Pad Shoe Insoles. Their dual-density design combines a firm silicone outer shell and liquid gel inner layer to give you pressure-absorbing heel protection. They're so discreet, no one will even know you're wearing them!
Why We Love Them:
Heel only and clear design makes them incredibly subtle.
Outer shell made from firm silicone to support the heel and absorbs shock
Soft gel core provides soothing and cushioned comfort
Best Invisible Insoles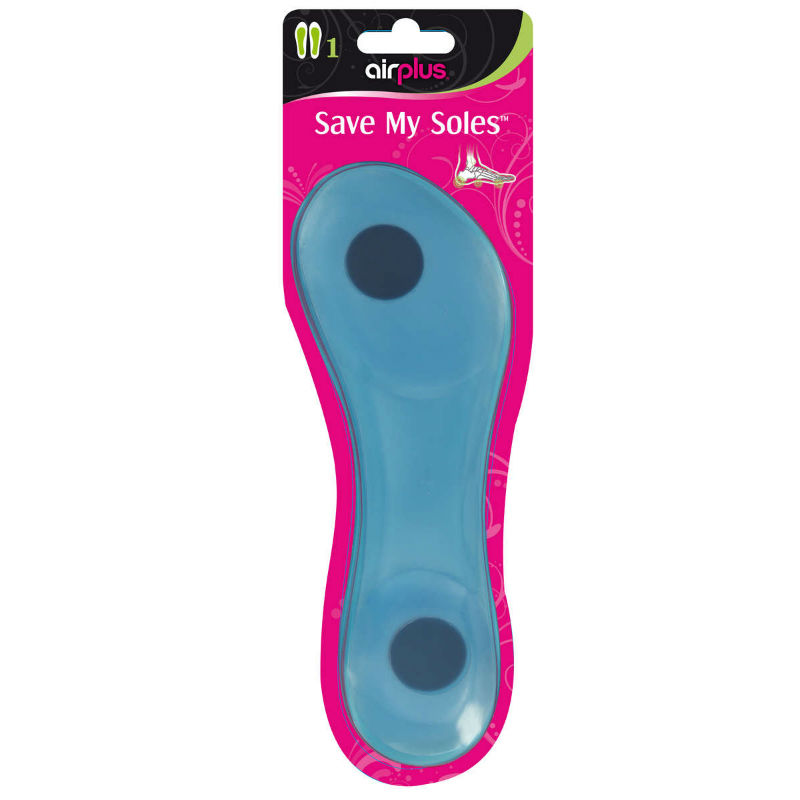 The Airplus Save My Soles Gel Insoles feature a completely clear design that allows them to blend into a toe gap shoe even though they extend along the whole foot. With their 'peel and stick' adhesive underside, they are unbelievably easy to apply and don't accidentally move around, which can damage your feet. The gel material evenly distributes your weight and gives targeting cushioning to your heel and ball-of-foot.
Why We Love Them:
Completely clear design for discretion despite supporting the whole foot
Super easy to apply with 'peel and stick' adhesive backing that stays in place
Malleable and supportive gel that moulds to the contours of your feet
Best Flip Flop Support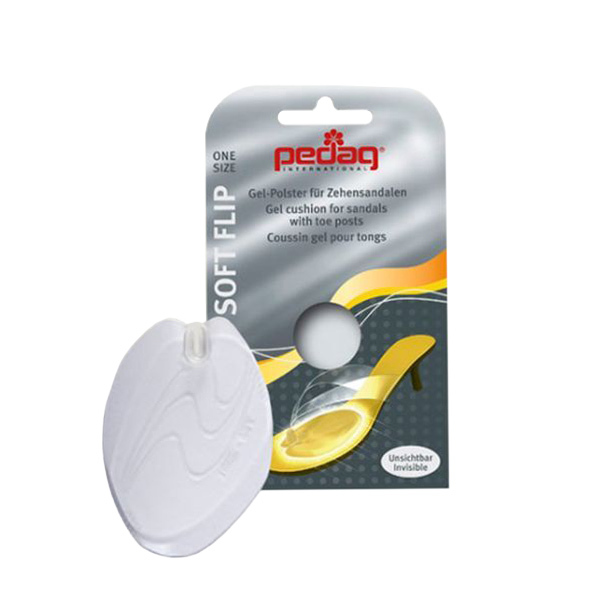 Flip flops are a summer classic that foot pain sufferers usually don't get to enjoy wearing. Make them an option again and enjoy foot freedom with the Pedag Soft Flip Gel Cushions. These pads offer support to the front of your foot, targeting the most high impact area while remaining discreet.
Why We Love Them:
Soft gel pad design relieves forefoot pressure to prevent ball-of-foot pain
Gel cushioning covers toe post for comfort and to avoid friction injuries
Reusable and easily washable design for hygiene – great for beaches
Have any more questions about toe post insoles or just want to get in touch? Let us know in the comments down bellow or or find us on Twitter or Facebook!