Best Height Increasing Insoles
It's becoming more and more common to wear height increasing insoles, which serve the purpose of making the user appear taller or making living with leg length discrepancy easier. For many it appears that heels are out and insoles are in, with brands across the world developing the latest in height increasing shoe insoles.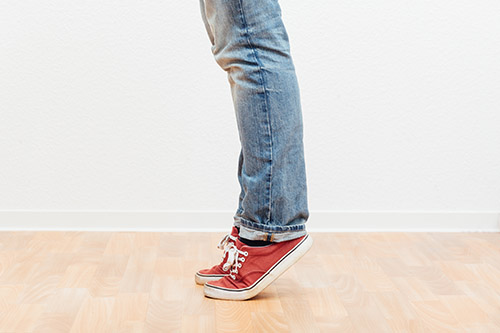 Height increasing insoles can make the user appear taller
If you're looking for some yourself, whatever the reason, you'll be met with an ever growing range of insoles and you'll be wondering which the best are for you. To help you decide, we've put our heads together and had a think about which insoles are our Best Height Increasing Insoles. Taking into account comfort, support and durability, this top 5 list covers every type and design of insole we feel that you need to know about before making your decision.
Clearly Adjustable Heel Lift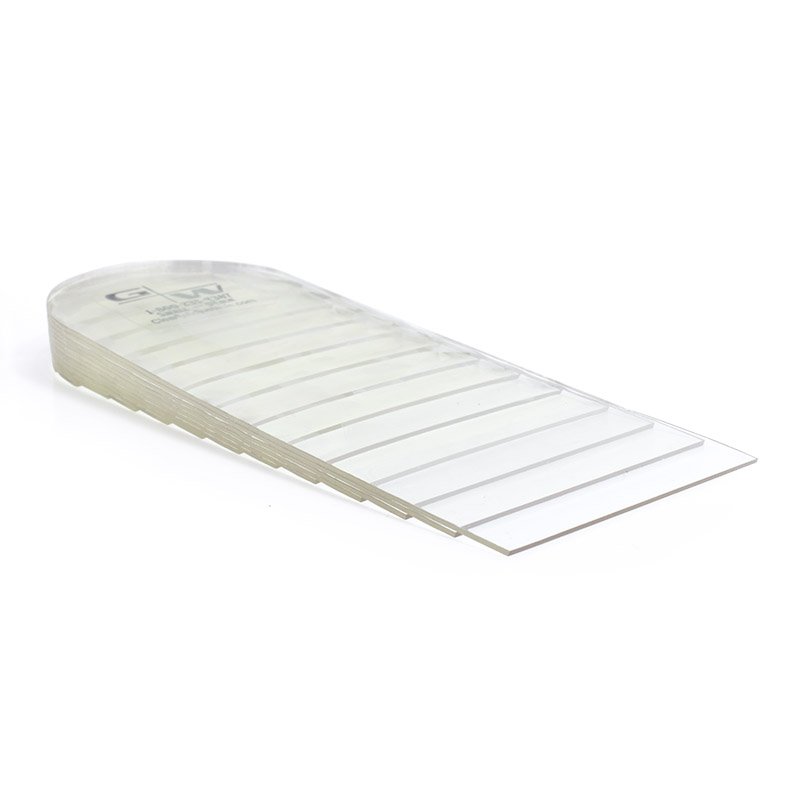 The ultimate heel lift, the Clearly Adjustable Heel Lift can be altered to offer a firm heel raise that ranges from 1.0mm to 12.0mm. By simply removing and replacing the self adhesive plastic layers, the Adjustable Heel Lift contours to the shoe and heel while providing comfort and protection. The heel supports the arch and avoids bridging on the heel and ball of the foot greatly reducing arch stress, while the multi-layered material prevents rubbing and therefore prevents blisters from developing.
Key Features: Adjustable from 1mm to 12mm; prevents blisters from developing; alleviates pain associated with leg length discrepancy.
Sidas Hard Heel Lifts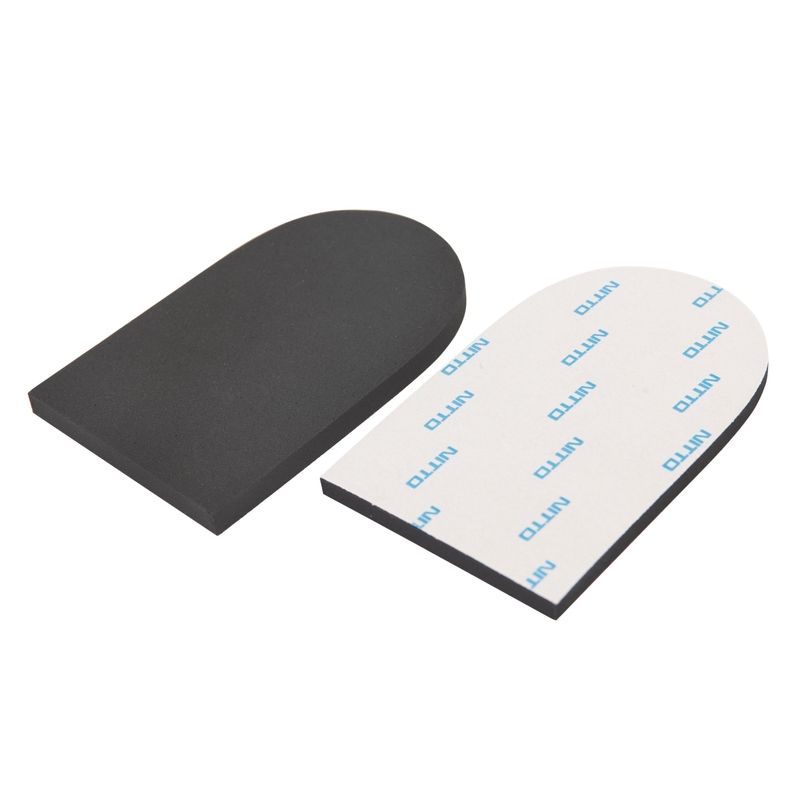 If you suffer from leg length discrepancy, it can cause discomfort and pain to your ankles, knees and hips. That's why its important to use insoles to correct the discrepancy, something that is perfect for the Sidas Hard Heel Insoles. Greatly reducing discomfort and discreetly sliding under the heel, the Hard Heel Lifts give the user either a 4mm raise or a 6mm raise.
Key Features: Perfect for users suffering from the effects of leg length discrepancy; suitable for a rise of 4mm or 6mm; provide pain relief to ankles and the heel.
Adjust-A-Lift Heel Lift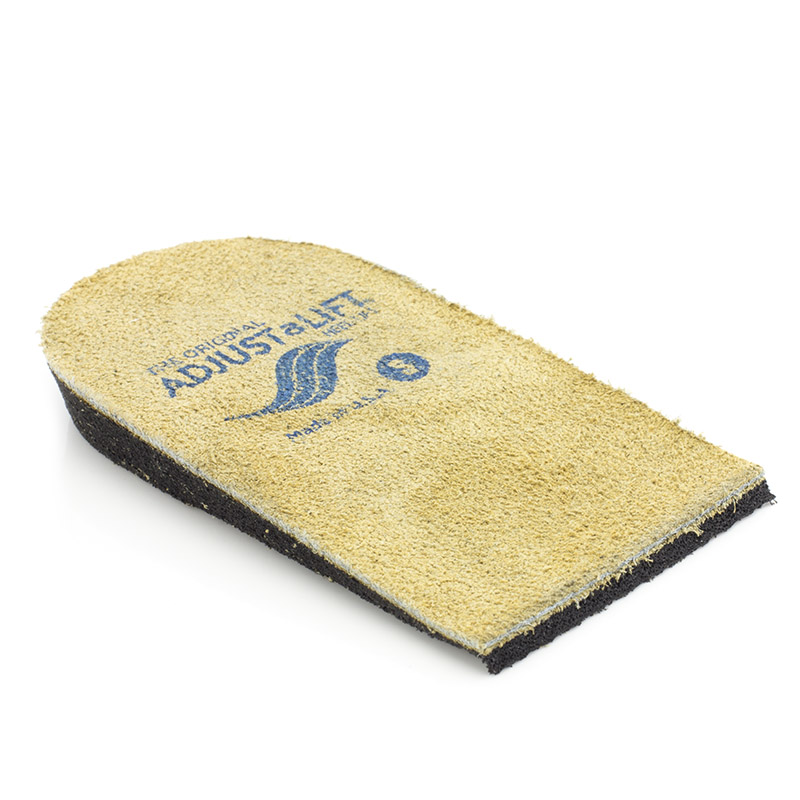 A criticism of height increasing insoles is that they can cause discomfort, which is why the Adjust-A-Lift Heel Lift uses 3mm of neoprene rubber followed by a layer of leather to provide long-lasting comfort. Each layer can be removed so that the height can be fitted to your needs, while the top layer is absorbent which protects your shoe from perspiration. Leg length discrepancy can cause a loss in confidence, so restore your confidence with the Adjust-A-Heel Lift with its easy to use, comfortable and height increasing construction.
Key Features: Height can be adjusted by removing layers; comfortable design means you can walk without realising that they are there; neoprene rubber layer protects your shoe from perspiration.
Clearly Adjustable Leg Length Discrepancy Insole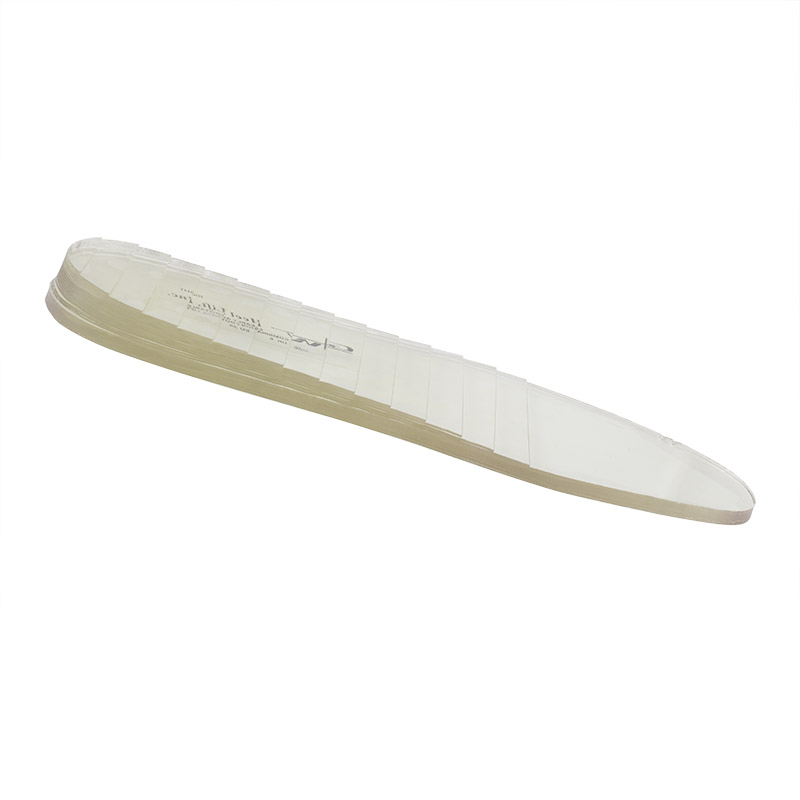 Clearly Adjustable make our list twice because they consistently produce high quality, height increasing insoles. The Clearly Adjustable Leg Length Discrepancy Insole is no different, cleverly conforming to the shape of your shoe and foot while relieving pain associated with leg length discrepancy. They are the therapeutic solution to unequal leg length, offering up to 18mm of height adjustment.
Key Features: Provides up to 18mm extra height for the entire length of the foot; contours to the shape of the foot and shoe; relieves pain from leg length discrepancy.
LP U-Profile Orthotic Insoles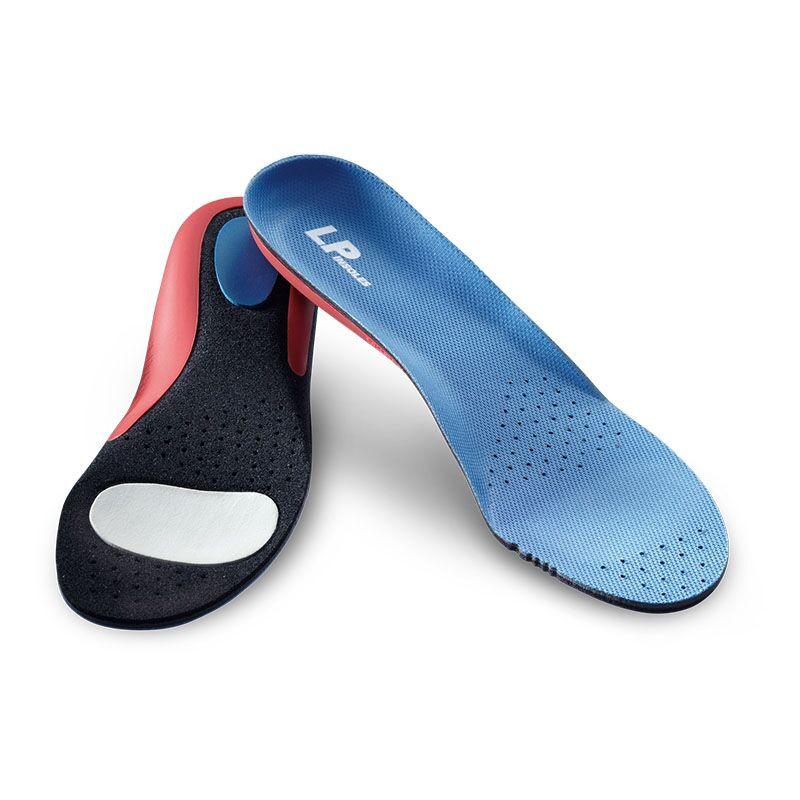 The LP U-Profile Orthotic Insoles offer excellent relief from foot pain caused by instability as both insoles elevate the heel slightly off the floor to ensure arch and ankle support. This is suitable both for people who want to provide support to a painful foot, and someone who wants to appear taller. The outer U-shaped heel cup secures the foot in a neutral position that ensures maximum support and maximum stability.
Key Features: Features the breathable POLYIYOU material that keeps the foot cool; stabilises the foot and boosts comfort levels; height boosting design perfect for casual use, sports use and outdoor use.
Choose the Right Height Increasing Insoles
If you do suffer from leg length discrepancy, then it's important to take steps to address the imbalance otherwise you can damage your ankle, knee and hip. Alternatively if you want to create the effect of looking taller, choosing the right insole can greatly enhance your experience. If you haven't seen anything that stands out here, take a look at our wide range of Height Increasing Insoles.
Do you have a question, or something to add? Why not let us know in the comments, or find us on Twitter and Facebook!
Shop Related Insoles
Shapes to your shoe for enhanced pain-relief and comfort
Clear and durable vinyl foundation is long-lasting
Perfect for use following knee replacement surgery
Available in 3 different sizes for a guaranteed fit
| | | |
| --- | --- | --- |
| | | In stock now |
£13.10
---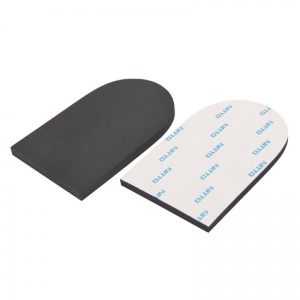 Pair of rigid heel lifts for boots and shoes
Pain relief for conditions such as plantar fasciitis
Ideal for correcting leg length discrepancies
Available in 4mm or 6mm heights
| | | |
| --- | --- | --- |
| | | In stock now |
From: £4.99
---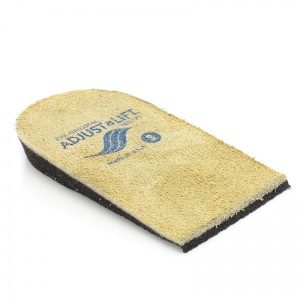 Adjustable layers to help match leg length discrepancies
Comfortable and absorbing leather top layer
Ideal for managing LLD following hip replacement surgery
Insoles or footbeds in shoes do not need to be removed
| | | |
| --- | --- | --- |
| | | In stock now |
£12.40
---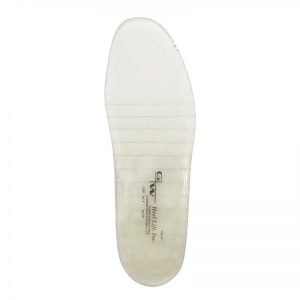 Combats leg length discrepancy where one leg is shorter than the other
Fully adjustable in 1mm height increments
Can elevate foot height and leg length by up to 18mm
Perfect for use following knee replacement surgery
| | | |
| --- | --- | --- |
| | | In stock now |
£49.99
---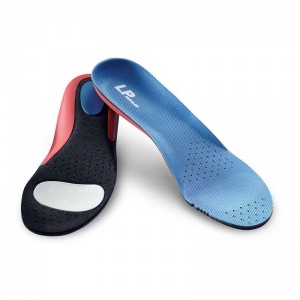 Help to stabilise the foot for maximum support
U-shaped heel cup keeps the foot in a neutral position
Helps to align the foot for a more healthy gait
Made with breathable and cooling materials
| | | |
| --- | --- | --- |
| | | This product has been discontinued. Please contact our team for details of the latest release. |
£11.78