Best Insoles for High Arches
Tuesday, 29 November 2016 | Admin
Foot pain caused by high arches (a condition also known as cavus foot or pes cavus) tends to be most prominent when the arch is unsupported. As a high arch is unable to absorb any of the pressure placed on the bottom of the foot, both the heel and the ball of the foot can become strained due to increased reliance.
Using a shoe insole to support your high arch will help to redistribute some of that pressure, and this in turn will reduce the pain and tension placed on the rest of the foot. With our huge range of insoles that are specially designed to bring relief to sufferers of pain caused by high arches, here at shoeinsoles.co.uk we can help you find an ideal solution to your problem. To make it easier for you to find an insole that's right for you and your feet, we've compiled a list of our top five list of the best insoles for high arches.
Powerstep Pinnacle Maxx Full Length Orthotic Insoles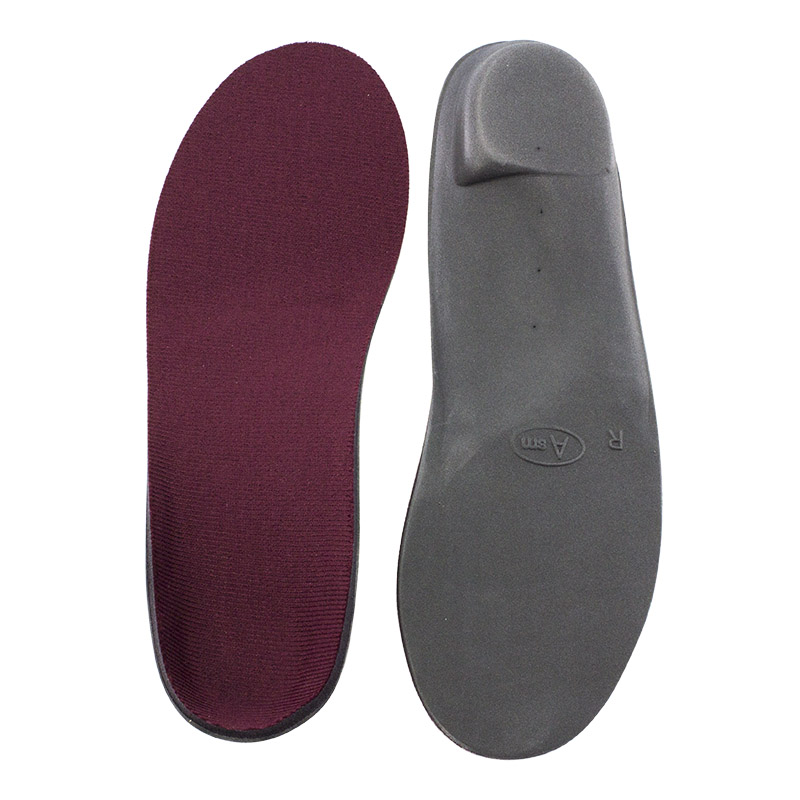 Ideal for anyone seeking reliable arch support, the Powerstep Pinnacle Maxx Full Length Orthotic Insoles provide comfort for the whole foot. They offer medical-grade control for arch lowering and ball rolling, and work to reduce the pain caused by a multitude of foot conditions that focus on the arch, heel, and ankle. With a deep heel cradle and slightly angled micro-thin platform, the insoles will provide you with maximum support for your feet.
With the addition of a double-layer cushion casing, the insoles will not only reduce the pain in your foot but also increase the comfort from heel to toe. The prescription-like foot support provides improved flexibility, ensuring that the Powerstep Pinnacle Maxx Full Length Orthotic Insoles offer all-round reliability for supporting high arches.
Sidas 3Feet Activ Insoles for High Arches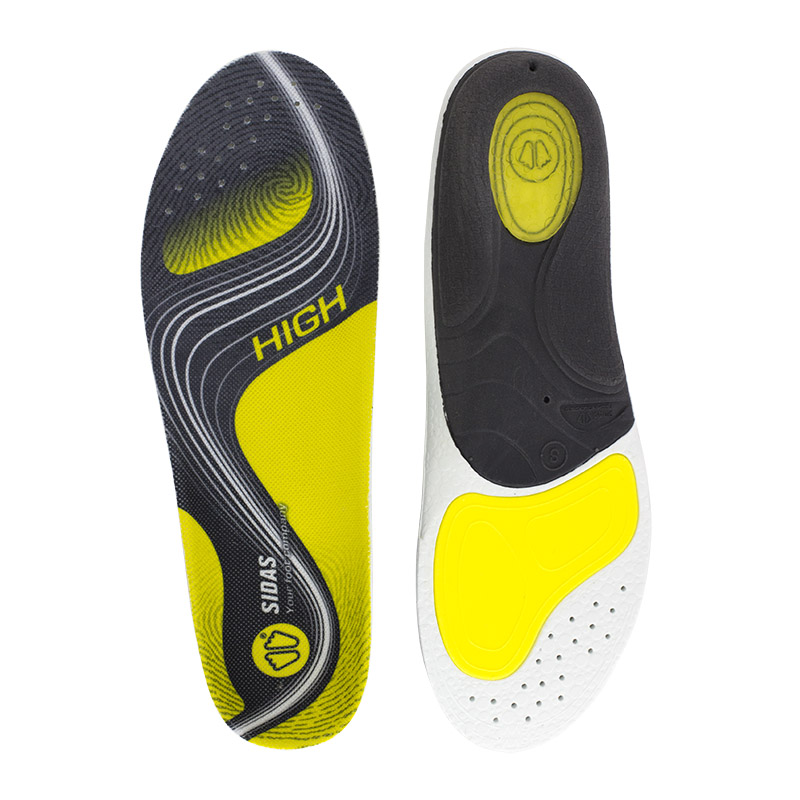 If you're particularly active, the Sidas 3Feet Activ Insoles for High Arches may be the insoles for you. These unisex insoles are specifically designed to prevent foot pain and blisters that can often occur during sports or other physical activities such as walking and hiking. The specially adapted shell provides correct support for high arches to ease pain during performance.
The light, breathable material of the insoles keep feet cool and dry, improving sensation during performance. With the addition of forefoot and gel heel pad cushioning, the feet are provided with increased levels of comfort. If you support your high arches with Sidas 3Feet Activ Insoles for High Arches, you will be able to exert yourself during exercise without worrying about the foot pressure created during contact with hard surfaces and sporting apparatus.
Superfeet Green Performance Insoles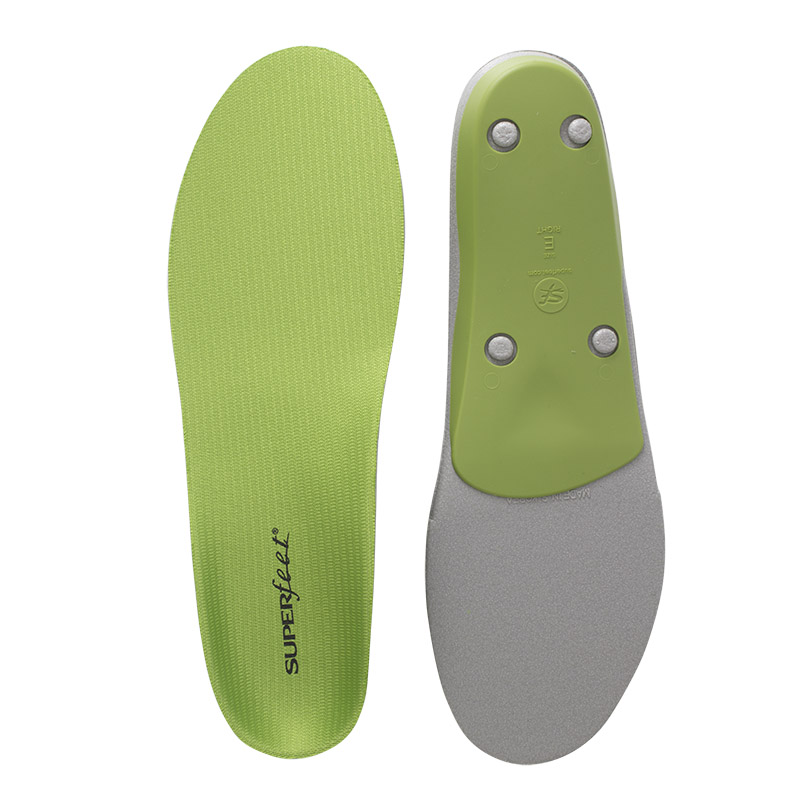 Boasting worldwide popularity, the Superfeet Green Performance Insoles offer versatility for a host of foot types. The cushioning foam ensures an insole that is flexible enough to fit inside any shoe, whilst also catering for various widths and foot sizes. The slim contoured shape of the full-length insole provides the foot with a supportive surface in which to rest, which will help to increase the comfort of the footwear.
The insoles are also suitable for sports and other vigorous activities. The patented heel cup provides shock absorption, which works to reduce strain and decrease the pain around the leg, ankle, and foot. The top cover of the insoles also feature agION, a natural antimicrobial finish that works to eliminate odour-causing bacteria. This ensures that the insoles are hygienic and longer lasting.
High-Quality Insoles to Curb Your Arch Woes
Pain caused by high arches can be an ongoing problem, so using an insole can help you control the support your arch receives. With our variety of insoles offering flexible pressure support, they can cater to different levels of required comfort. Find the perfect insoles to give your feet the care they deserve; it's a simple solution that can provide your feet with long-term relief.
Not found what you're looking for? Check out our full range of Insoles for High Arches!