Best Boot Insoles
8 April 2019
Invented between 12,000 and 15,000 BC, boots are one of the oldest shoe styles still available. Today's definition of boots, however, is a loose one, and if you're a fan, you know boots can include an array of shoes, from sturdy work boots, to comfortable hiking boots, and stylish Chelsea boots. What all of them have in common is that they can be made a lot more comfortable when you wear them with the right pair of insoles.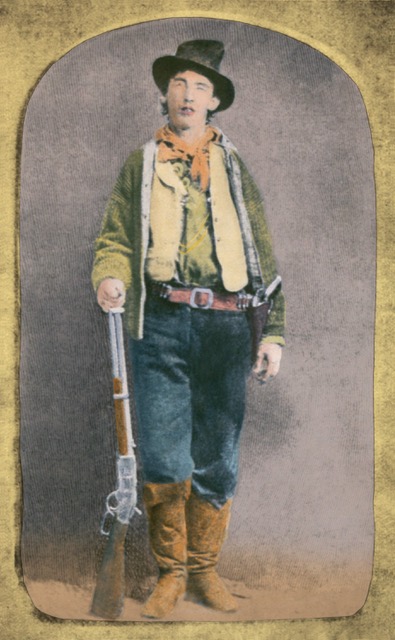 The outlaw Billy the Kid was a fan of Hessian boots
When choosing the right insoles, they must fit your foot type, protect the parts of your feet that cause you the most pain, and lastly, fit in your shoes. If you're a fan of versatile, practical and comfy shoes, this means you need to make sure your chosen insoles are suitable for boots. To help you out, we've put together this short guide with our top picks for boot insoles that can help you find the right pair for you.
Medical-Grade Cushioned Support
Powerstep Pinnacle Orthotic Insoles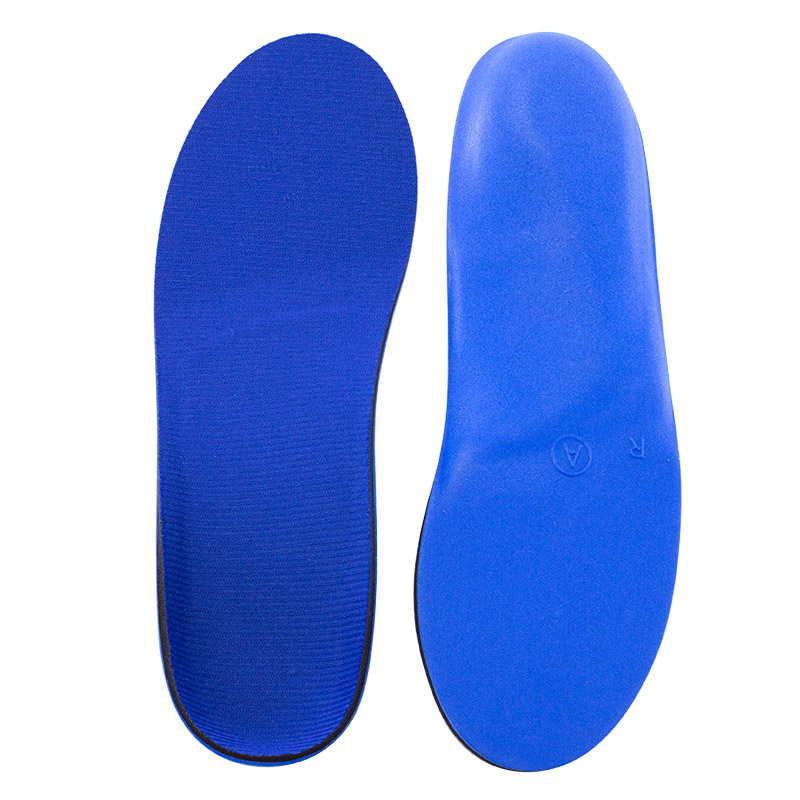 If you're getting one pair of insoles that you're planning to wear with most of your shoes, we strongly recommend the Powerstep Pinnacle Orthotic Insoles. These professional-grade shoe insoles offer improvement in a range of conditions, including achilles tendinitis, arch pain, bunions, ball of foot pain, collapsed arches, heel pain, metatarsal pain, pronation, plantar fasciitis and weak arches. If you're looking for an extremely versatile solution that will fit in most shoes, these are the right choice for you.
Pros: Medical-grade support; stable design; reduce heat and friction; double layered cushioning; flexible
Cons: Soft arch support; thick
Arch Support and Metatarsal Cushioning
Pro11 Orthotic Insoles with Metatarsal Pads and Arch Support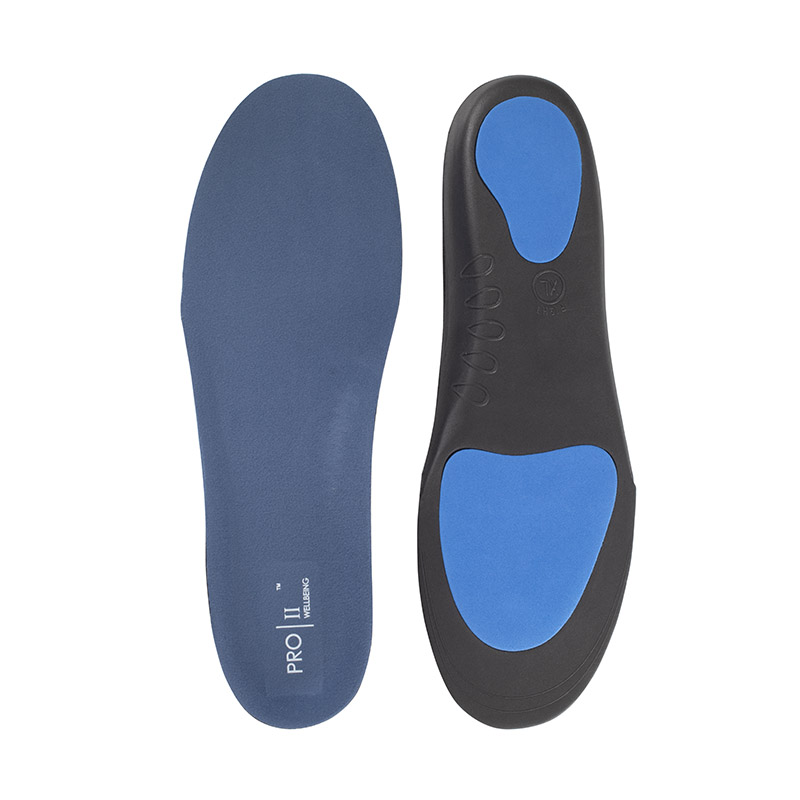 With their metatarsal pad and arch support, the Pro11 Orthotic Insoles with Metatarsal Pad and Arch Support are ideal for conditions that require cushioning under the first metatarsal bone. This includes plantar fasciitis, flat feet, painful arches, and over-pronation. You can comfortably wear them during your all daily activities, as well as during impact sports.
Pros: Outstanding arch support; metatarsal cushion; ideal for plantar fasciitis and over-pronation
Cons: Not suitable for narrow or pointed-toed shoes; a bit stiff
Ideal For Narrow and Pointed-Toe Shoes
Pro11 3/4 Insoles for Plantar Fasciitis and Over-Pronation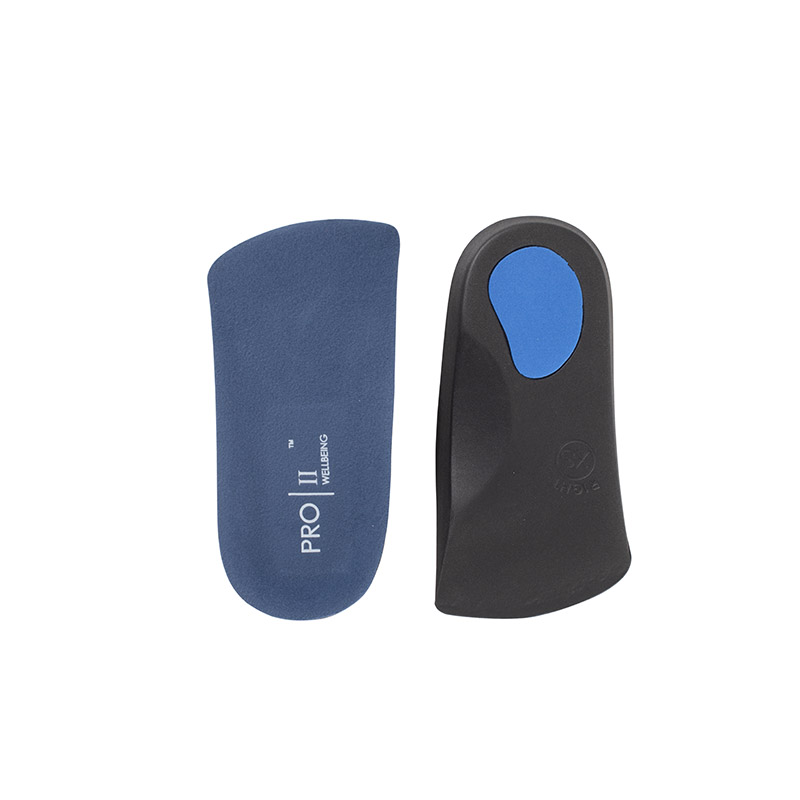 While the above mentioned insoles are not suitable for narrow, tight or pointed-toed shoes, their 3/4 counterpart is. The Pro11 3/4 Insoles for Plantar Fasciitis and Over-Pronation come with all the same benefits, including excellent arch support and metatarsal cushioning, but are the perfect fit for narrow, pointed-toed shoes.
Pros: Fit narrow shoes; outstanding arch support; ideal for first-time orthotics users
Cons: Not effective at relieving pain around the ankles; not suitable for sports
Perfect for Plantar Fasciitis
Superfeet Green Performance Insoles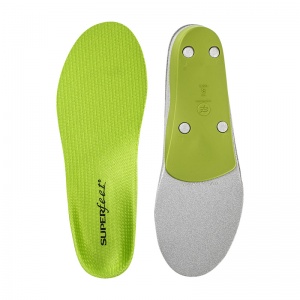 The world's favourite insole, the Superfeet Green Performance Insoles are designed to an intrinsic shape which delivers optimum support to help align the body and ensure the leg and feet joints can function free from strain or arches. They are ideal for anyone wishing to combat or prevent any foot ailments including arch strain, bunions, flat feet, fatigue or heel pain, but are most ideal for plantar fasciitis.
Pros: Natural shock absorption; stabilising shape; vegan and latex-free; odour control; deep heel cup
Cons: Minimal cushion; squeaky
Protection During Contact Sports
Sorbothane Shock Stopper Double Strike Insoles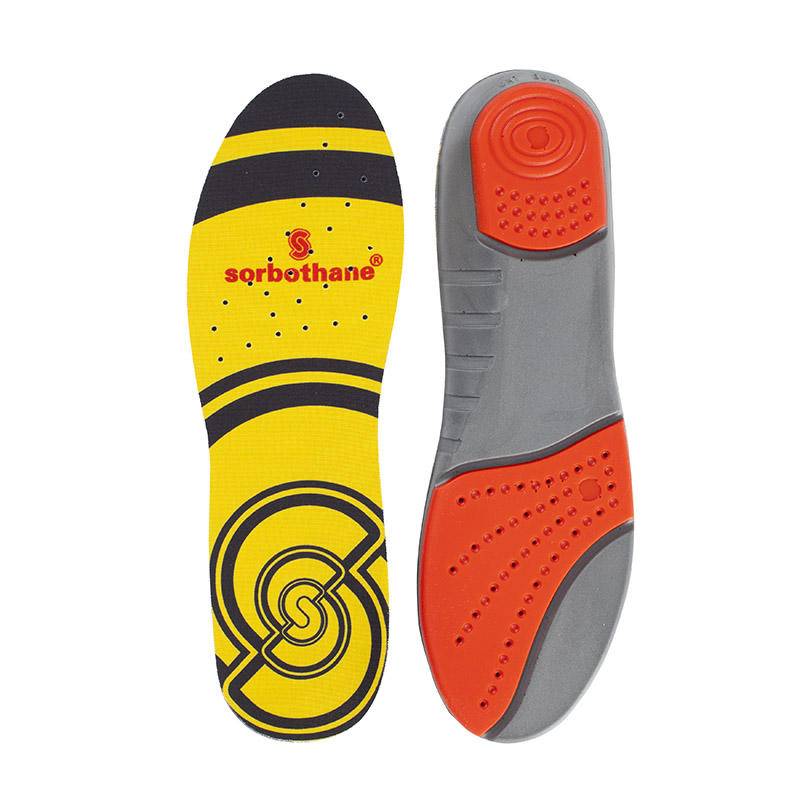 The Sorbothane Shock Stopper Double Strike Insoles feature targeted Sorbothane protection with a moulded heel cup and integral arch support. They are designed for activities where both the forefoot and heel are subject impact. Moreover, their total control top sheet contains advanced, antibacterial Nano-Silver technology that kills bacteria on contact, removing moisture from skin and managing odour for optimal hygiene and comfort, making these insoles even more perfect for use during rigorous activity.
Pros: Designed for contact sports; antibacterial top sheet; shock absorbing Sorbothane compound
Cons: Slightly thicker and stiffer; poor durability
We hope this short overview of some of the most recommended boot insoles has helped you learn more about what kind of insoles you're after. If you still haven't found what you've been looking for, however, we invite you to explore our full range of Boot Insoles.
What kind of insoles are you after? Please let us know in the comments, or find us on Twitter and Facebook!
Shop Our Best Insoles for Boots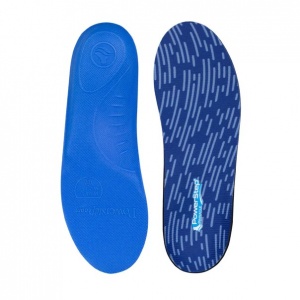 Orthotic insoles for medical-grade foot support and stability
Suitable for sportspeople, workers, elderly and more
Reduces pain in the arches, heels, ankles, knees and lower back
Reduce effects of plantar fasciitis, arch pain, overpronation and more
| | | |
| --- | --- | --- |
| | | In stock now |
£30.90
---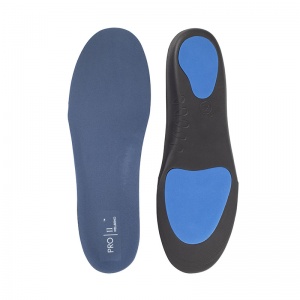 Orthotic insoles with arch support
Correct foot posture and over-pronation
Pads to cushion the first metatarsal bones
Ideal for daily use and impact sports
| | | |
| --- | --- | --- |
| | | In stock now |
£7.49
---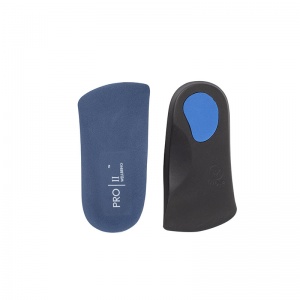 Orthotic insoles to relieve plantar fasciitis and correct over-pronation
Three-quarter length fits most shoes, including narrow and pointed shoes
Provide medial arch support for correct posture and enhance balance
Cushion the forefeet to reduce pain caused by pressure and impact
| | | |
| --- | --- | --- |
| | | In stock now |
£7.49
---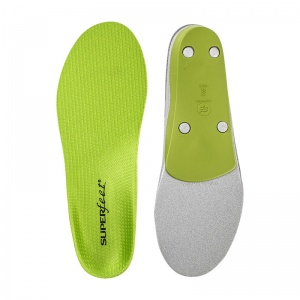 The world's most popular insoles with a deep heel cup
Crafted from shock absorbent foam for complete comfort
Can be used in sports shoes, boots, flat shoes and more
Superfeet 60 day money back guarantee
| | | |
| --- | --- | --- |
| | | In stock now |
£28.95
---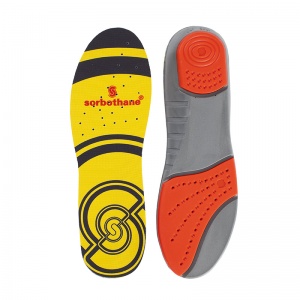 Targeted Sorbothane protection with moulded heel cups and arch support
Ideal for any activity where the forefoot and heel are subjected to impact
Suitable for all sports, hiking, walking, leisure activities and everyday use
In-built arch support prevents and alleviates arch pain and fallen arches
| | | |
| --- | --- | --- |
| | | In stock now |
£15.19