Which OrthoSole Insoles Should I Choose?
11 October 2019 | Eugene
The right shoe insoles can offer you comfort, support, and relief from all types of pain, but how do you know you're getting the right pair for your shoes? Your insoles might be the best in terms of cushioning or arch support, but that doesn't do much for you if they make your shoes uncomfortable, or just don't fit at all. OrthoSole set out to solve this problem, offering a set of insoles that provide you with the best in cushioning and support, combined with a unique system to make sure you get the perfect fit in your shoes.
How Do I Choose My OrthoSole Insoles?
Simply put, choose your style of OrthoSole based on the shoes you want to wear them in. They all feature the same elite comfort and customisable support, but are designed with three profiles, each with a version for men and women, to provide you with the perfect fit in all types of footwear. Read on for a full breakdown of these insoles and how to choose which ones are for you.

If you're looking for the ultimate in comfort in your everyday trainers or casual shoes, the OrthoSole Max Cushion Shoe Insoles are the choice for you. Offering impact cushioning in exactly the right places to relieve knee pain, back pain, ankle pain and more, these insoles provide the ideal anatomical support to your feet to align your ankles and provide you with the healthiest gait possible. If you'd like a little more support after you've tried the insoles, they're provided with a handy kit to allow you to change your support between light, medium and firm, ensuring every user gets exactly the support they need.
| | |
| --- | --- |
| | |

If you've resigned yourself to thinking that discomfort is simply the price to pay for the style offered by dress or fashion shoes, OrthoSole are here to set you straight. By tweaking the profile of the OrthoSole Thin Style Shoe Insoles, they've been able to pack in all of the relief of the Max Cushion Insoles in a tighter package – ideal for narrower shoes. If you find that your dress shoes leave you with achy feet or knees at the end of the day, or your feet seem cut off with a lack of circulation, the intelligent shape of the OrthoSole Thin Insoles are exactly what you're looking for.
| | |
| --- | --- |
| | |

Sporting footwear like football boots are designed for fine movements and grip on different surfaces, but they can often leave things like arch support and joint health as a second priority. With some truly remarkable design, OrthoSole have developed the OrthoSole Lite Style Shoe Insoles, offering you arch support and pain relief in an ultra-thin design that won't affect the fit of your football boots or other high-performance footwear. Not only will these insoles provide you with extra comfort and support, they'll actually improve your performance with a fully aligned, more efficient running pattern as well!
Is There an OrthoSole Insole for High Heels?
OrthoSole High Heel Metatarsal Pads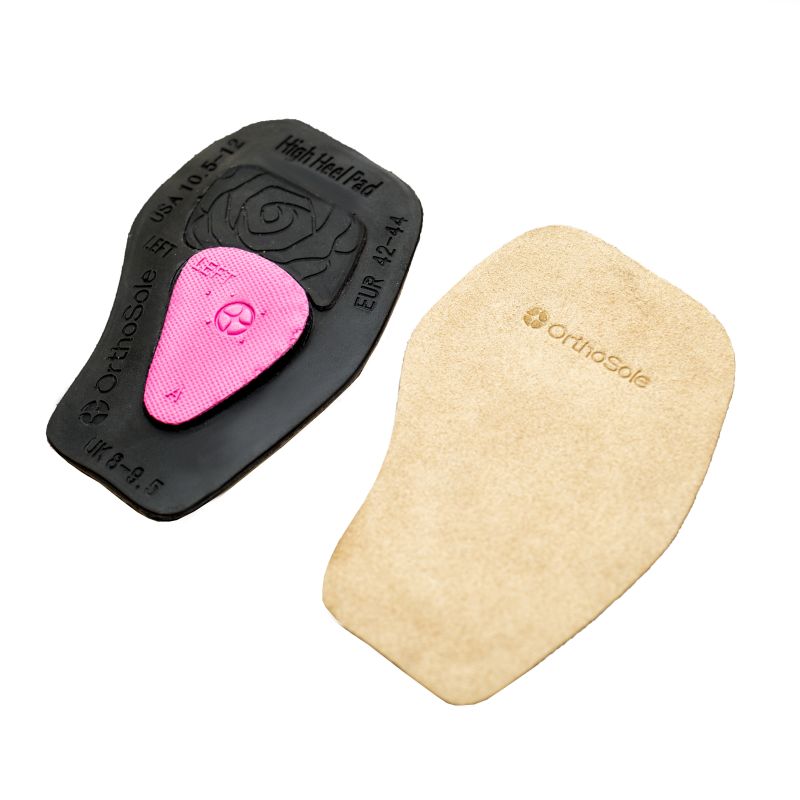 While the standard OrthoSole design simply won't work for high heels, OrthoSole have adapted their core materials and added a novel new design to target the front of the foot where high heels tend to cause misery. The OrthoSole High Heel Metatarsal Pads are designed with multi-faceted metatarsal support, targeting some serious cushioning to the second and third metatarsal for maximum pain relief. To provide customisation worthy of the name OrthoSole, you can even shift the cushioning pads to whichever metatarsal area is causing the most pain!
What If I Still Suffer from Heel Pain?
OrthoSole Heel Lifts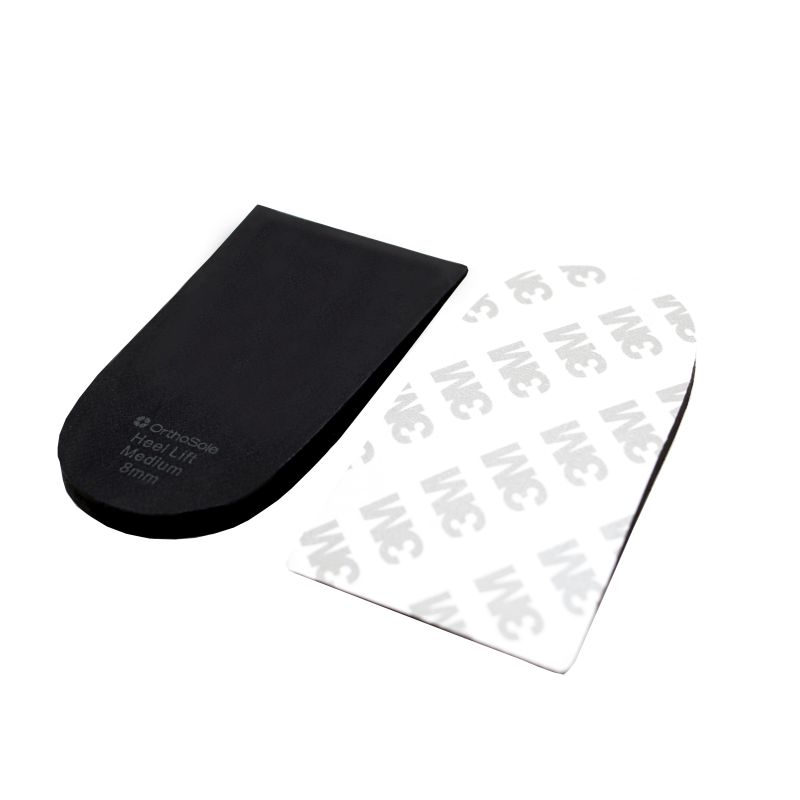 If you only need heel cushioning without the rest of the insole, or if you want a little extra on top of your insoles, the OrthSole Heel Lifts are for you. These feature a simple self-adhesive backing, letting you peel off, stick on, and get going. Ranging in thickness from 4mm to 15mm, these can even boost your height and correct leg length discrepancies, all while providing powerful cushioning to help relieve foot, ankle, knee and back pain.
If you'd like to check out the entire range that OrthoSole has to offer, browse the OrthoSole Insoles category page.
Do you have a question about OrthoSole insoles, or something to add? Why not let us know in the comments, or find us on Twitter and Facebook!
Shop the OrthoSole Range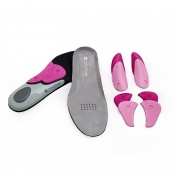 Completely customisable women's shoe insoles
Aid in easing various ailments, including plantar fasciitis
Unique support for the feet and body
Can be worn with various different shoes
| | | |
| --- | --- | --- |
| | | This product has been discontinued. Please contact our team for details of the latest release. |
£35.99
---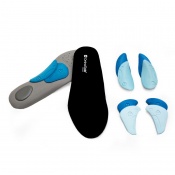 Completely customisable men's thin insoles
Aid in easing various ailments, including plantar fasciitis
Unique support for the feet and body
Can be worn with various different shoes
| | | |
| --- | --- | --- |
| | | In stock now |
£40.00
---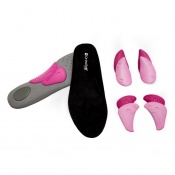 Completely customisable women's thin insoles
Aid in easing various ailments, including plantar fasciitis
Unique support for the feet and body
Can be worn with various different shoes
| | | |
| --- | --- | --- |
| | | In stock now |
£35.99
---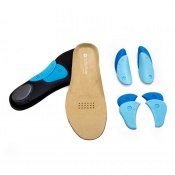 Completely customisable men's insoles for sports
Ideal for wearing in tighter-fitting shoes
Aid in easing various ailments, including plantar fasciitis
Unique support for the feet and body
| | | |
| --- | --- | --- |
| | | In stock now |
£35.99
---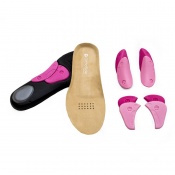 Completely customisable women's insoles for sports
Ideal for wearing in sports shoes
Aid in easing various ailments, including plantar fasciitis
Unique support for the feet and body
| | | |
| --- | --- | --- |
| | | In stock now |
£30.00
---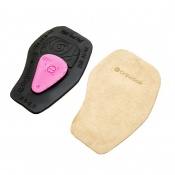 Cushioning pads for reducing metatarsal pain
Suitable for use with high heeled shoes
Adjustable support to meet your needs
Discreet design is unobtrusive in your shoes
| | | |
| --- | --- | --- |
| | | Currently unavailable. Please check back soon |
£18.00
---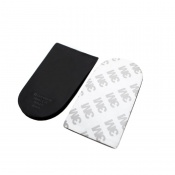 Heel lifts for additional support either with or without insoles
Suitable for a wide range of ailments, including plantar fasciitis
Self-adhesive backing to fix easily to shoes
Available in six depths from 4mm to 15mm
| | | |
| --- | --- | --- |
| | | In stock now |
£8.99