Top Solutions for Bunions 2022
Thursday, 28 April 2022 | Seth
A bunion is a deformity usually located at the bottom or underside of the big toe. If you suffer with bunions, you know that this can make wearing even the loosest fitting footwear difficult. Thankfully, there are a number of solutions out there. If you're after additional information regarding bunions, please explore the informative links below. If you're after immediate relief, continue reading to see which products have made our list!
The Number One Pick for Total Bunion Pain Relief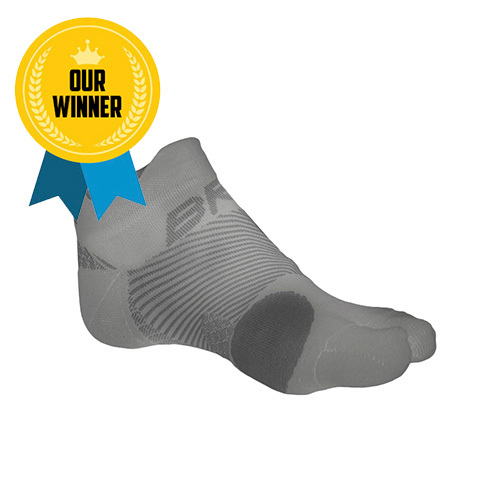 Our top pick for bunion relief is a pair OrthoSleeve BR4 Bunion Relief Socks. There's a reason these are our number one pick. These therapy socks provide effective pain relief not only for the area affected by a bunion, but for the entire foot. Manufactured with a padded big toe to enhance cushioning, OrthoSleeve Socks prevent absolutely all rubbing, chaffing and irritation.
What We Love:
Zonal padding at the big toe cushions the bunion, flexing as you move
Moisture-wicking fabric promotes sanitation, air-flow and perspiration release
Incredibly thick, robust and well-manufactured for long lasting relief
Our Choice for Hallux Bunion Pressure Relief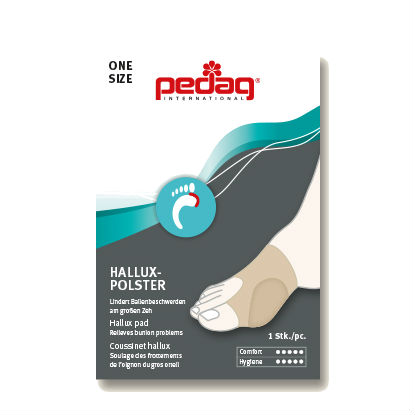 If it's made by Pedag, you know you can trust it. Committed to the manufacture of premium quality orthotics, Pedag are an industry staple in the bunion pain-relief market. Their Hallux Bunion Pressure Relief Pad is a complete sleeve that fits over the whole toe region, not only protecting against the growth of bunions, but cradling and supporting the entire metatarsal row.
What We Love:
Snug design provides pressure relief and "close" feel to prevent chaffing
Elasticated textile cover makes for a stockinette style, flexible type wear
Multifunctional for pain-relief from ball of foot pain, fatigue and corns/calluses
Our Favourite Inexpensive Bunion Cushion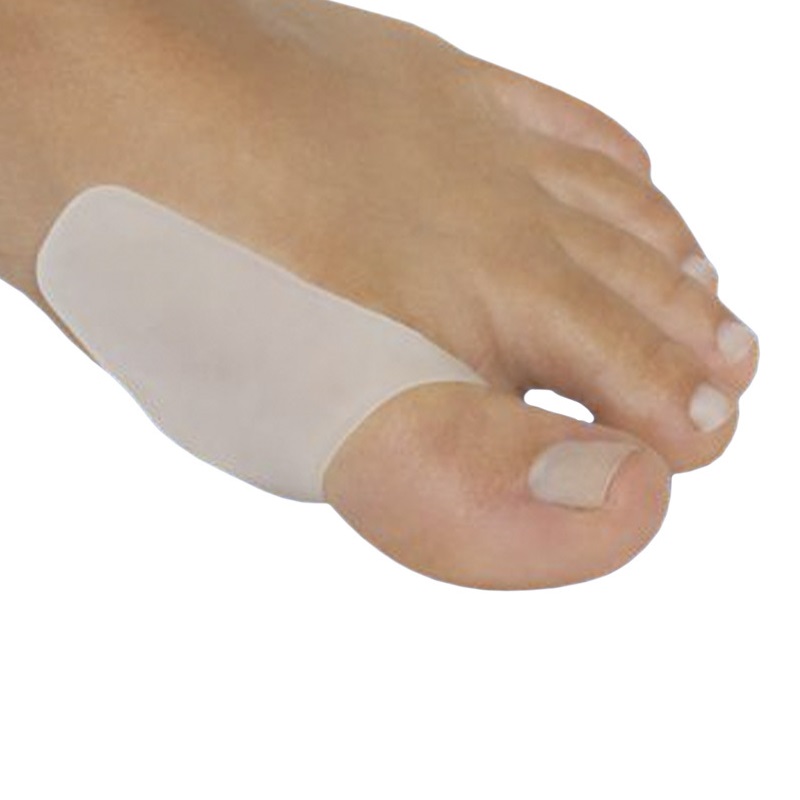 For users in the market for an all-gel corrector, look no further. Refined, inexpensive and latex-free, the Silipos All Gel Hallux Bunion Cushion does exactly what it says on the tin. This all gel cushioning shield simply slides over the big toe, allowing the user to adjust and reposition it until maximum comfort and relief are achieved.
What We Love:
Our number one choice for those in the market for simple, effective pain-relief
Lengthy design prevents corns, calluses and blisters forming around the bunion
All-gel design is soft and supportive against the skin
Our Most Supportive Bunion Corrector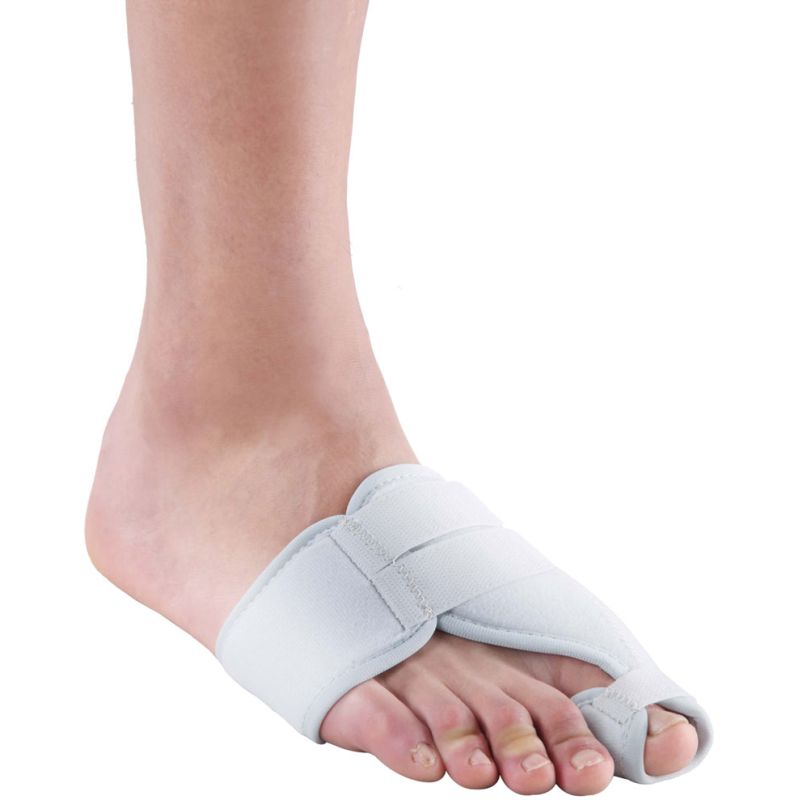 Want something heavy duty to provide complete protection? Worried that an "over toe" style cushion might slip away or fall off? We've got you covered. The Footmedics Bunion Corrector is made from breathable and heavily ventilated fabric and works by aligning and framing the big toe on either side. Simply place your toe inside and strap your foot in.
Our most supportive and sturdy bunion correction device
Straps allow for maximum range of adjustment
Heals whilst promoting correct positioning of the big toe to prevent further bunions arising
The ideal corrector for users worried about slippage
Our Top Product for Tailor's Bunion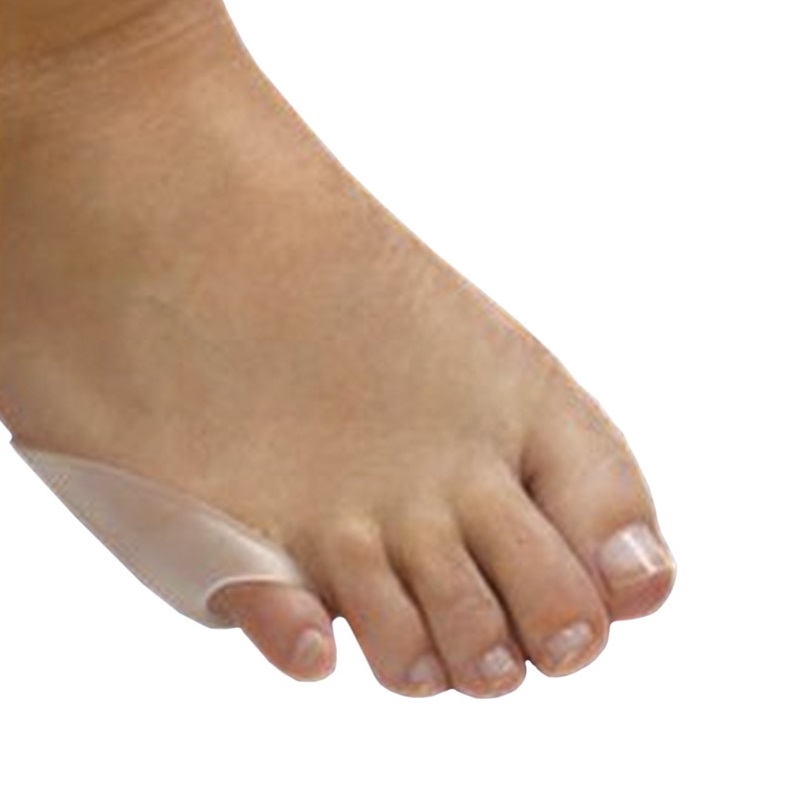 A Tailor's Bunion is a bunion found in a similar area on the opposite side of the foot, beneath or on the side of the little toe. The Silipos All Gel Tailor's Bunion Cushion seamlessly fits over the little toe, providing a padded barrier between the bunion and the fabric of your sock and shoe. It's all gel foundation not only protects, but encourages the bunion to heal by moisturising and softening the skin.
What We Love:
Designed specifically for a Tailor's Bunion on the little toe side
All-gel foundation cushions and actually works to heal the bunion itself
Inobtrusive design easily fits inside any sock and style of footwear
We hope you found the information in this article helpful and that you found what you were looking for. If not, we have plenty more solutions available on our Insoles for Bunions page!
If you have any thoughts on any of the above products, please do leave us a comment below! Alternatively, if you'd like to get in contact with us, please visit us on Facebook or Twitter!