How to Treat Bunions
6 August 2015
Wanting to bust Bunions? You've come to the right place. At Shoe Insoles your foot care is our top priority, so here's some of our top advice for keeping feet in tip-top condition.
Beating Bunions
An estimated half of all adults live with bunions. Extremely common and usually requiring no massive change in your day to day life, bunions can usually be treated without surgical intervention. If you treat your bunion-bothered feet well, there is no reason the condition should worsen or become particularly troublesome - but as we know all too well, caring for your feet is harder than it sounds. With cheaply made shoes and inexplicable fashion styles dictating what people wear as part of their everyday wardrobe, finding an example of a good shoe may be a lot harder than you first think.

Good Shoes = Good Feet
It goes without saying that comfortable footwear is the first line of defence when it comes to painful foot conditions, and bunions are no exception. It's out with the stilettos and narrow-fitting shoes and in with comfort. Fit and form should both be closely scrutinised when it comes to treating your feet to good shoes, tight shoes aren't going to make bunions feel any better, the same goes for stiff or inflexible materials. Tradition is best for bunions: soft leather, a wide, sensible fit and a flat/low heel all make for a shoe that will treat feet right without ruining your fashion sense - when has a classic leather flat ever not been in style?
Good Insoles = Great Shoes
Even the most comfortable shoes can be made even better with a suitable insole, and with inserts especially made to lessen this discomfort of bunions there's no reason you shouldn't be wearing one. From pain-targeting Bunion Protectors made with soothing gel to comfy Bunion Correctors, we have a variety of options to help your foot health, including the World's Most Popular insoles.
Wanting firmer foot correction? Try a Toe Aligner to keep your feet in perfect position to help distribute pressure and weight correctly and stop bunions bearing the brunt of strain throughout the day. With our range of insoles stretching from compact bunion bandages to full length insoles protecting your feet from every possible foot condition, you can be sure that your feet are in good hands with us.
Simple Steps to Get Back On Your Feet
Home treatment for bunions is, much like most home treatments, about common sense:
Ice: An ice pack on the affected area can help reduce swelling and pain and is always a relief for feet that have been working hard all day. A pack of frozen peas works perfectly well, or a proper ice pack for a drip-free option, either way, soothing temperatures are always a welcome treatment for sore feet.
Warm: A warm soak will also help feet feel better, relieve stress and stiffness and lessen any aches.
Rest: Bunions aren't possible to remove without surgery, but resting your feet when they need some TLC will make sure they don't get any worse. Resting aching feet is a sensible preventative for any impending or recovering foot condition, so go ahead and put them up for a bit.
Anti-inflammatory drugs: Taking ibuprofen or paracetamol can help reduce pain and swelling and are a simple over-the-counter way to keep pain at bay.
Under the Knife
If you do decide on surgery to completely remove your bunions, the recovery period and future care of your feet will still majorly benefit from the above advice. It takes a comparatively long time to recover from bunion surgery as it requires the removal of part of the bone, and is generally not the common method of treating this condition.
Whichever way you decide to tackle bothersome bunions, Shoe Insoles can help, visit our online store for a full range of Insoles for Bunions.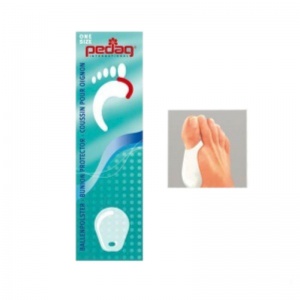 Soft, conforming gel protection pad for bunions
Helps to reduce pressure and provide pain relief
Uses a skin-friendly, hypoallergenic gel for minimal irritation
Stretchy and tear-resistant for optimal fit and long-term use
| | | |
| --- | --- | --- |
| | | In stock now |
£3.99
---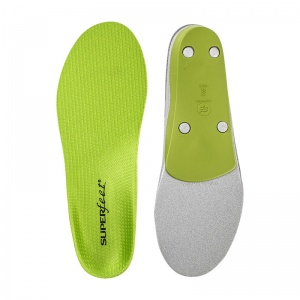 The world's most popular insoles with a deep heel cup
Crafted from shock absorbent foam for complete comfort
Can be used in sports shoes, boots, flat shoes and more
Superfeet 60 day money back guarantee
| | | |
| --- | --- | --- |
| | | In stock now |
£28.95
---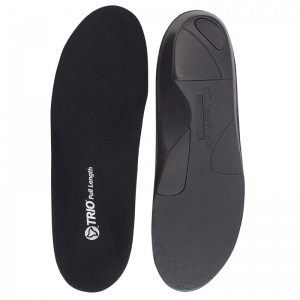 Durable insoles for a superior support
Heel cup for shock absorption
Anti-bacterial top cover to prevent poor hygiene
Helps Plantar Fasciitis and heel pain
| | | |
| --- | --- | --- |
| | | In stock now |
£31.34