Superfeet Trailblazer Insoles: Ease Your Feet Out of Lockdown
2 March 2021
Now that we've seen the roadmap out of lockdown, many of us our pulling out our maps and planning walks to take with friends and family. The weather's improving, plants are flowering and birds are singing - lockdown or no-lockdown, the world carries on around us. There's never been a better opportunity to get walking!
Superfeet Trailblazer Comfort Insoles
But wait! Before you turn off your phone or computer, grab your hat and gallivant out the door, there's something you might want to bear in mind! Whether you're a casual stroller or champion yomper, you'll know that long walks can be really tough on your body. The Superfeet Trailblazer Insoles are the ideal solution to keep you just as comfortable out on a long walk as you would be back inside watching TV.

What's So Great About the Superfeet Men's Trailblazer Comfort Insoles?
Don't let sore feet impair your meet-ups with friends! Following are some of the best features of these Superfeet Insoles: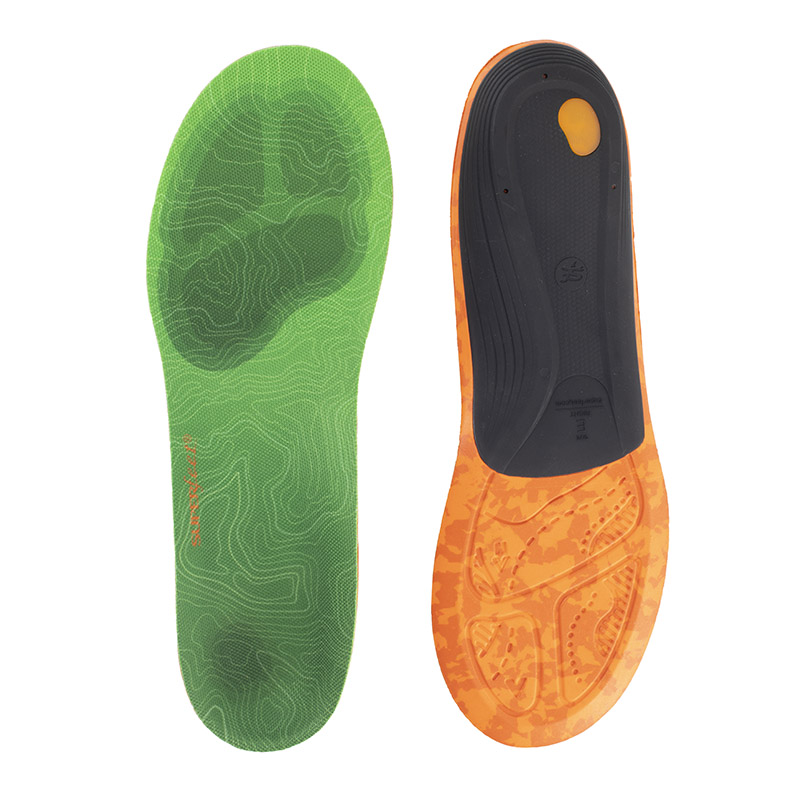 Why We Love Them...
Disperse Impact: The Heel Impact Technology pod disperses impact
Eliminate Odour: MOISTUREWICK technology controls foot odour
Heel Support: Reduced heel pain during long walks
Improve Comfort: Aerospring foam layer for optimum comfort
Resilience: EVOLyte technology stabilises and supports your foot
Slip Prevention: Heel cup prevents heel slip and protects toes
A Pair for Everyone: Different shapes available for men's and women's feet
How Are the Women's Insoles Different?
It's essential to wear an insole of the right size and shape for your foot, which is why the Superfeet Trailblazers are also available in a woman's version. These insoles are made with a slightly adapted shape to suit the feet of women.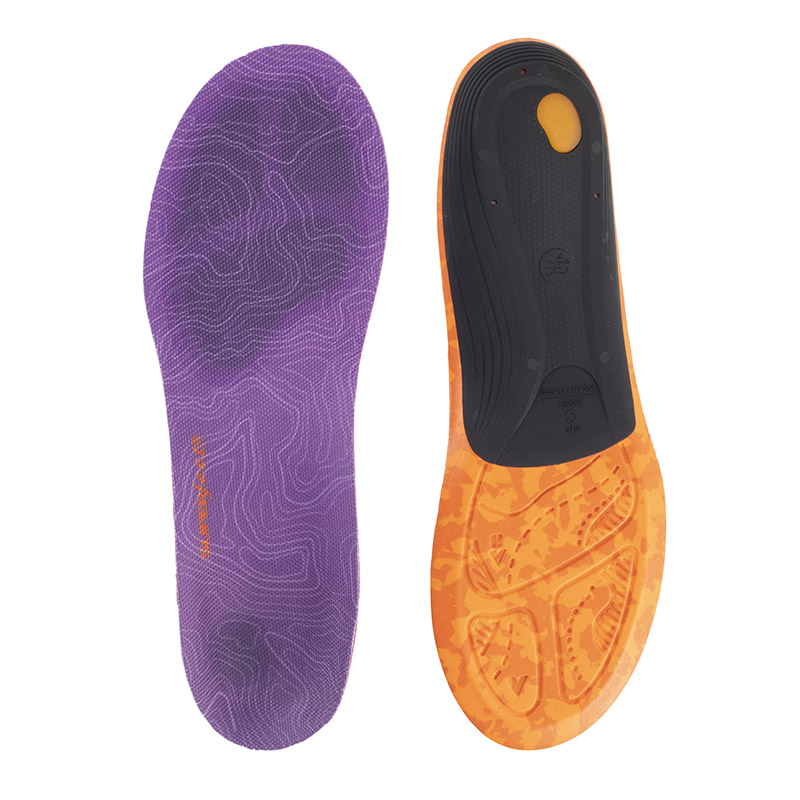 Why We Love Them...
Slimmer Heel: Narrower heel to fit the proportions of a woman's foot
Shorter Arch Length: Contracted design to better fit the proportions of a woman's foot
Top Quality: Featuring all the same great benefits as the men's version
I've Never Worn Insoles for Walks Before – Why Start Now?
As lockdown eases, we're going to have to re-familiarise ourselves with the world outside; ordering food at restaurants, using public transport and having conversations face-to-face! You may find you're just as out of practise with walking, and the combination of under-used muscles and hard city pavements could leave you in unexpected pain. There's loads to catch up on with our friends so don't let sore feet spoil a much-needed reunion!
H.I.T Technology for Impact Dispersion
You might not be embarking on a cliff-top hike to break lockdown, but that doesn't mean you won't be going up and down slopes or stairs on your walk. This can be painful for the feet unless you're wearing the proper footwear. The Trailblazer Insoles incorporate a Heel Impact Technology pod which disperses the impact of your steps and protects your feet.
Aerospring Foam Construction
An Aerospring foam layer extends on the underside of the insole from heel to toe. This cushioning reduces any pain you might feel during long walks, even if it's on hard and uncompromising surfaces like city concrete.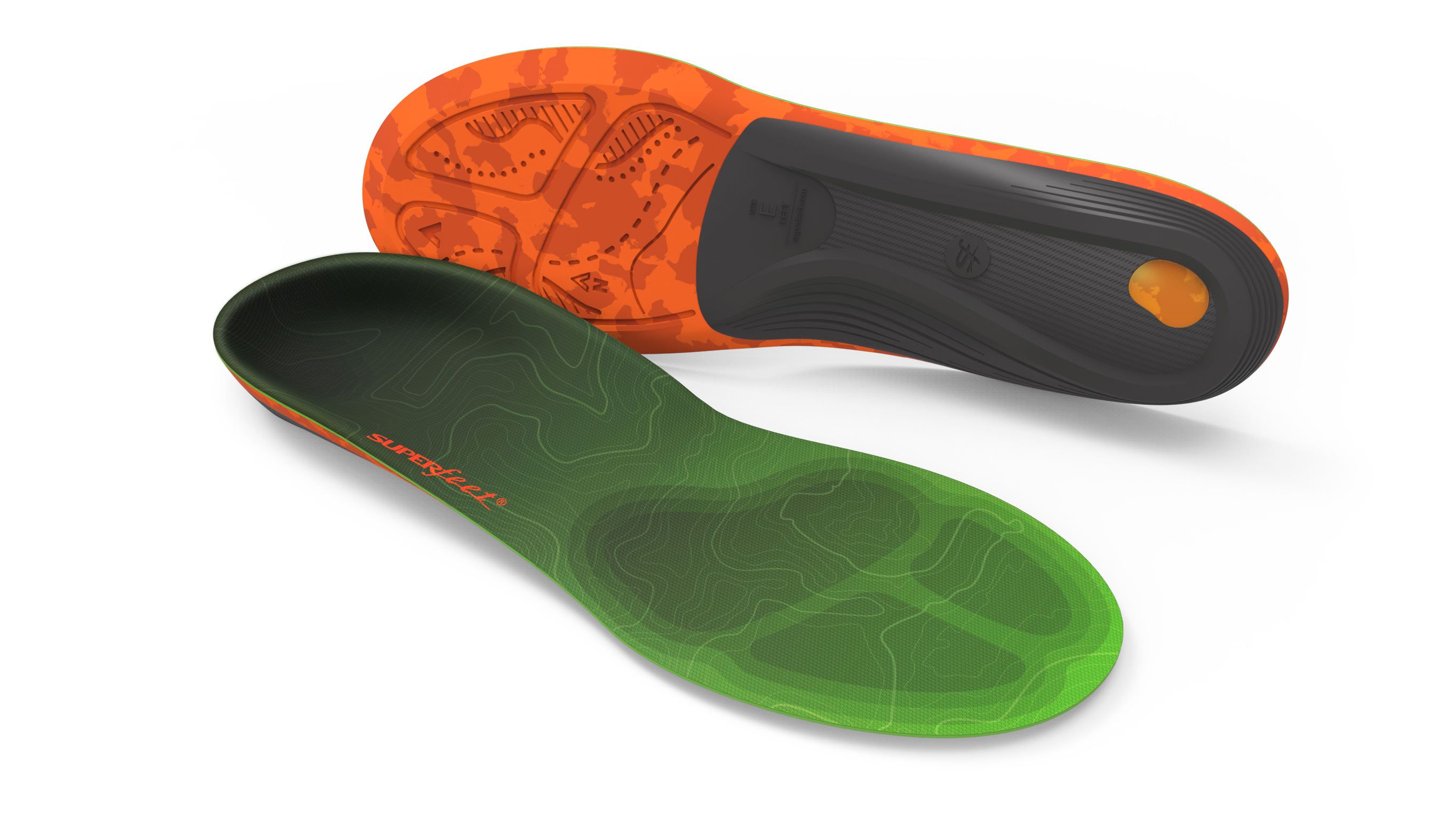 Men's Trailblazer Comfort Insoles with Aerospring foam
and HIT pod for impact dispersion
MOISTUREWICK Odour Elimination
Your favourite pair of walking shoes will be your best friends this spring, accompanying you on all your social engagements. Keep your shoes in tip-top condition and your feet feeling fresh thanks to the MOISTUREWICK technology of the Superfeet insoles. They'll eliminate odour and moisture, so you can walk and chat with confidence!
Enhanced Heel Protection
A deep heel cup cradles your heel for a natural cushioning and shock absorbing effect, ensuring a light-step and a carefree walk. If you have sensitive toes then you'll be pleased to know the heel cup also has the effect of preventing your feet slipping inside their shoes, bashing the toes painfully against the front of the shoe.
Stabilisation and Support
EVOLyte carbon fibres in the shoes provide stabilisation and support to your feet, helping to prevent injuries such as twisted ankles. These carbon fibres also ensure the resilience of the insoles themselves, allowing them to spring back into shape after use.
Put Your Best Foot Forward!
As the country embarks on easing lockdown make sure you're ready to take it in your stride! If you're looking for our full range of walking insoles, take a look at our Walking Boot Insoles category!
Do you have a question, or something to add? Feel free to let us know in the comments, or find us on Twitter and Facebook!