National Feet Week: 5 Top Tips for Happy Feet
Monday, 8 March 2021 | Admin
National Feet Week is here, which means that for seven days you can prioritise the limbs that do their best to support you no matter what. Most people often forget their feet worries, choosing to set aside foot ache and arch pain for issues that feel more immediate. Unfortunately, problems with feet can often be an indication of other health issues, and without tender love and care, your foot ache can go from pressing to critical.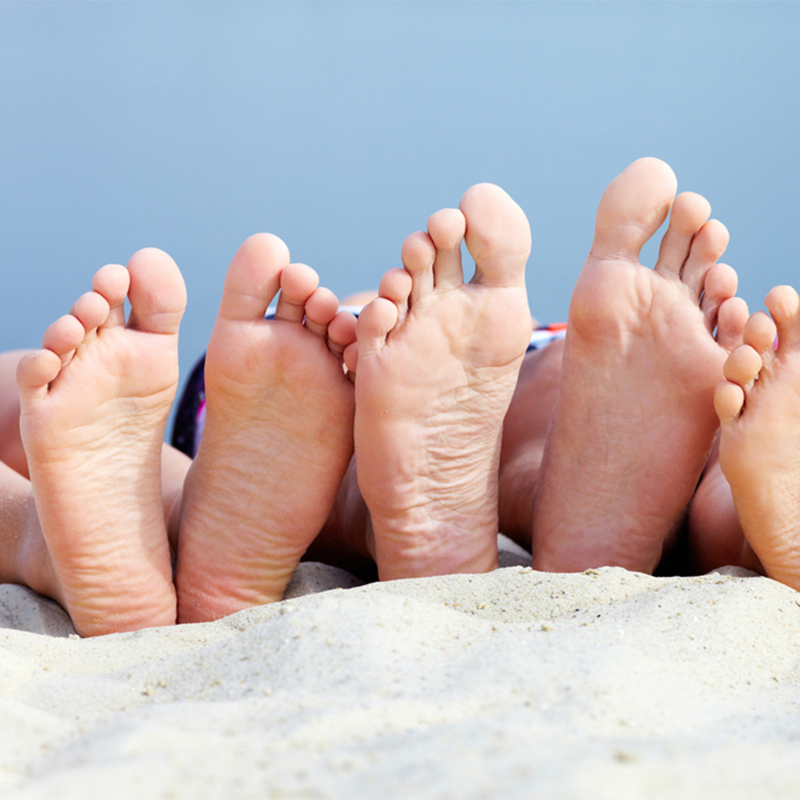 Here at Shoe Insoles, our mission is simple: to provide the very best in foot health and shoe care. In preparation for National Feet Week, we consulted our experts and collated a list of 5 Top Tips for Happy Feet, so you can give your feet the appreciation they deserve.
Where Do I Start?
Our tips are split into five sections, so if you know what you're looking for, you can simply click one of the links below:

Preventing and Treating Foot Pain
Best Shoe Insoles: Superfeet Green Performance Insoles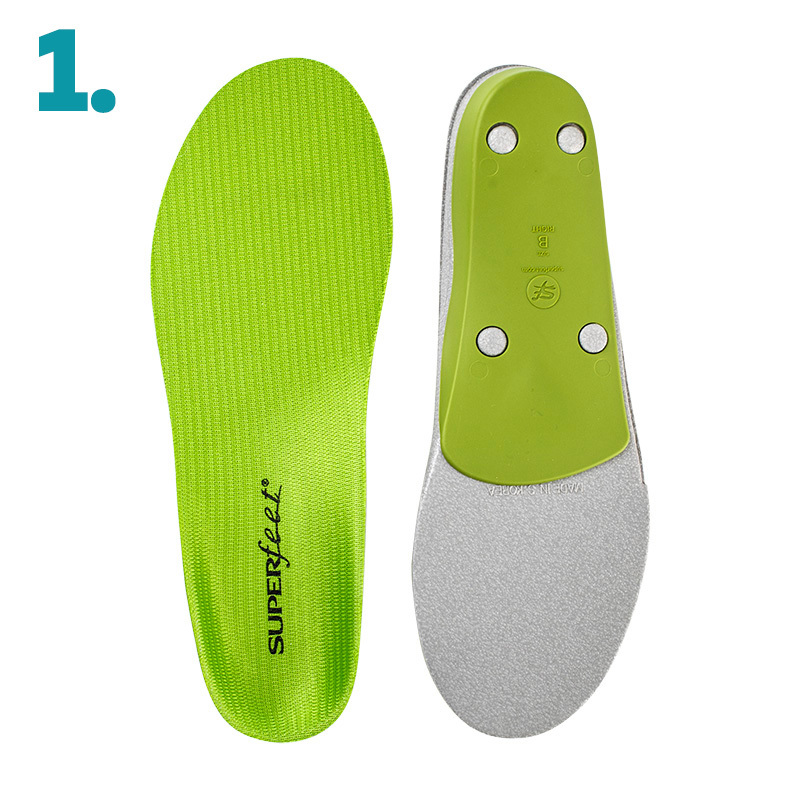 Your Problem: Shoes are made to house and shield our feet from the ground. However, manufacturers build shoes to fit a universal size and shape, so they often compromise those with feet that don't fit the bill, including people with flat feet and wide arches.
Our Solution: Solving this problem is simple. Your shoes require a pair of insoles to help position your feet and ease the pressure. The SuperFeet Green Performance Insoles are a great option.
Key Benefits:
Align the body and relieves strain and foot arch pain
Provide shock absorption with a slim, contoured shape
Fit inside almost any shoe shape thanks to flexible foam material
How to Keep Your Feet Soft
Best Foot Cream for Cracked Heels: O'Keeffe's Healthy Feet Foot Cream (85g Tube)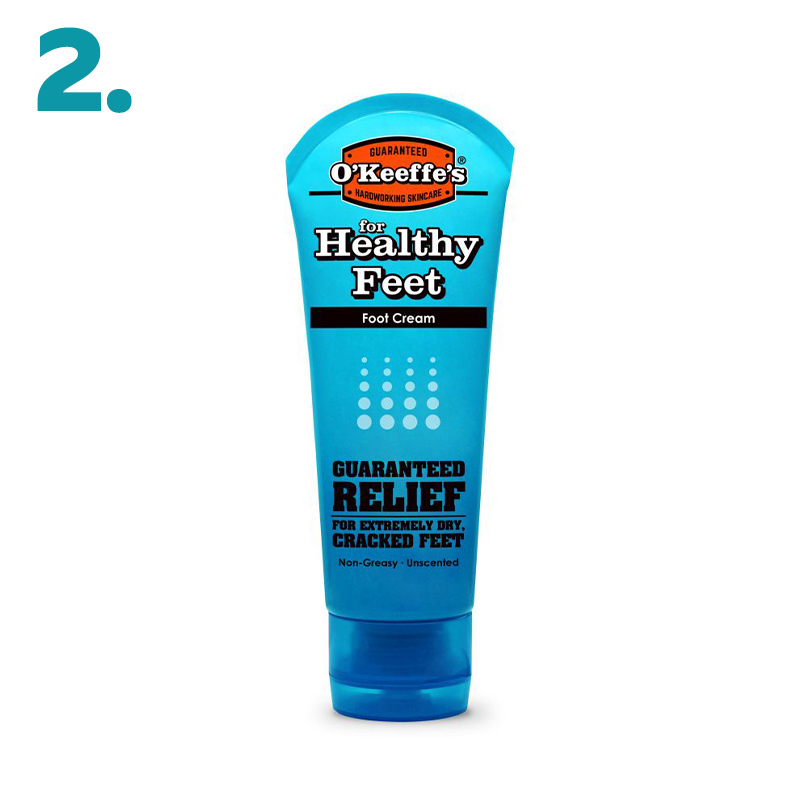 Your Problem: If you're on your feet all day, they're bound to get sore and tired. But when your heels begin to blister and crack, it can be hard to stay upright and steady, let alone stand in a queue.
Our Solution: Your feet need some TLC, and what better way to soothe them than with a restorative foot cream. We recommend O'Keeffe's Healthy Feet Foot Cream, our best cream for hydrating severely cracked heels.
Key Benefits:
High concentration of gylcerin that draws in and stores moisture
Penetrates thicker and rougher skin across the feet
Hypoallergenic for maximum comfort and minimal irritation
How to Soothe Aching Feet After Work
Best Foot Roller: Pediroller Foot Massager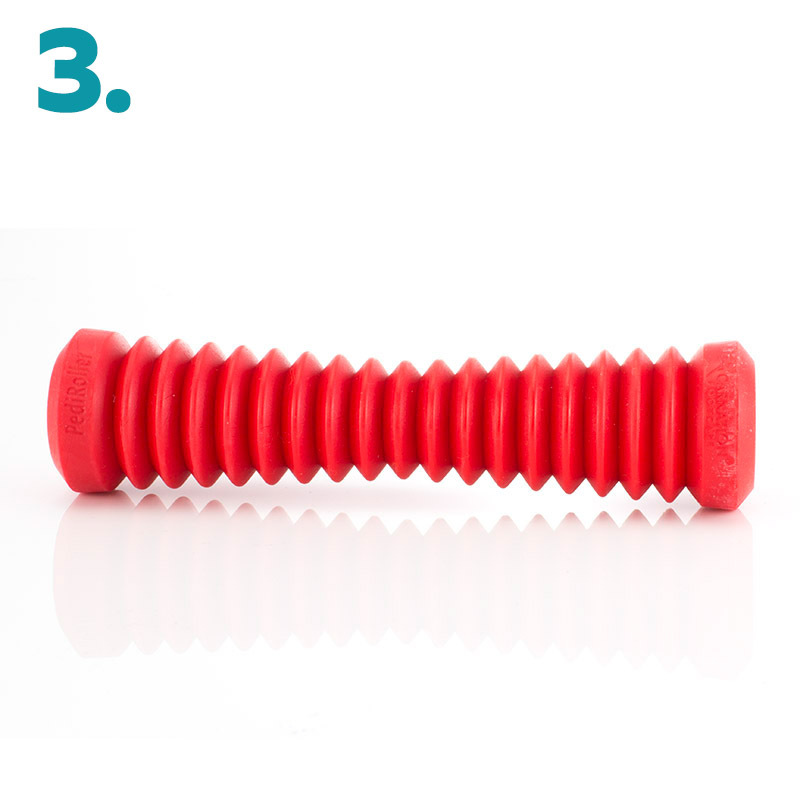 Your Problem: Work is no walk in the park, but when you add your commute to the mix, you're in for a pair of very painful feet.
Our Solution: Relax and unwind with the Pediroller Foot Massager. With a contoured and ridged design, the massager tones and strengthens your foot muscles, penetrating tight knots and releasing tension.
Key Benefits:
Great relief for tight and sore foot arches
Unlocks muscular knots and releases tension
Freezable for super cooling therapy
Maintain Your Shoes
Our Shoe Care Guide: Three Steps You Should Take
Your Problem: Prolonging the life of your shoes is important. Firstly, because it will stop you spending ridiculous sums on footwear each year. Secondly, by properly caring for your shoes, you are being kind to your feet. Your feet spend ages breaking in a pair of shoes, and by forcing them to break in another pair so soon after, you're inviting renewed pain and tension.
Our Solution: Brush. Polish. Spray. These are three simple steps to follow every time your shoes start to wear and tear. Brush away lint and dirt, polish your shoe to a glorious sheen, and finish with a waterproofing spray. Where can you find these items? Just click the images above for our top picks.
Keep Your Shoes Dry
Best Boot Dryer: MaxxDry Heavy Duty Boot, Shoe and Glove Dryer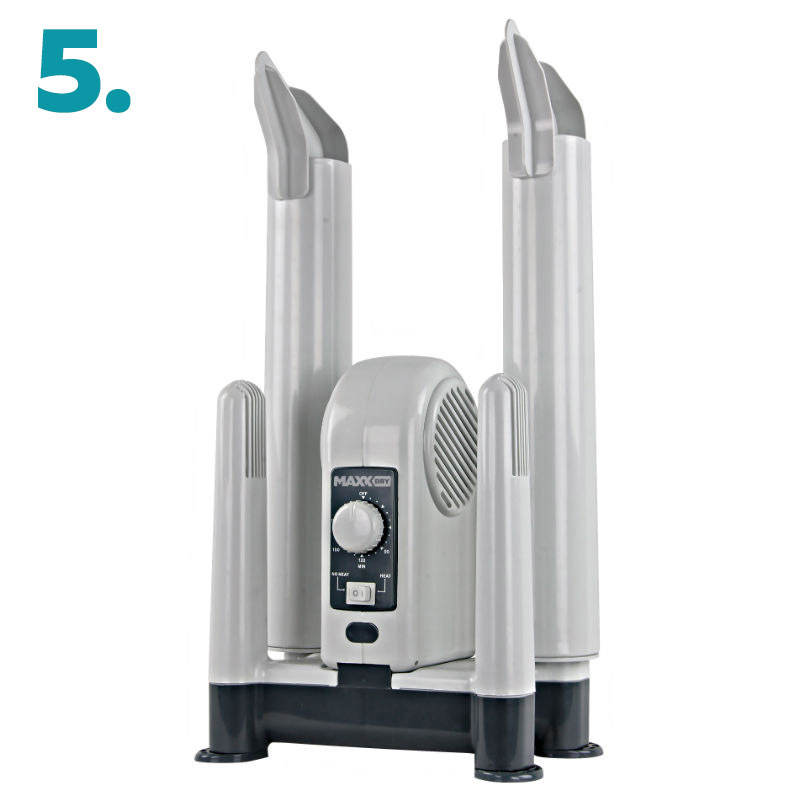 Your Problem: It's a crime how many pairs of shoes are ruined by mould and bacteria due to exposure to dampness. Unfortunately standard radiators won't get the worst of the wet out, and may leave your shoes to fester and smell.
Our Solution: Whether you're a hiker or skier, the MaxxDry Heavy Duty Boot Dryer is our number one recommendation for those with soaked boots, with industrial scale drying at the press of a button.
Key Benefits:
Sophisticated drying system for work boots
Distributes warmth to all areas of boot
Circulates air to reduce humidity and mould
Quick and easy to use with an affordable price

Be Kind To Your Feet
We hope our 5 Top Tips for Happy Feet have helped you treat your feet this week. If you're looking for more top products, why not check out our Massages & Stretchers, Shoe Care and Insoles for Arch Pain categories?
Do you have a question, or something to add? Feel free to let us know in the comments, or find us on Twitter and Facebook!