How to Stop Feet from Sweating
1 Comment
Tuesday, 30 January 2018 |
Eugene
We all sweat more in the summer, but for some, this problem can be far more annoying and disruptive than for others. Sweat can be embarrassing, causing discolouration of clothing as well as a foul odour, making you nervous, uncomfortable, and less pleasant to be around. This problem is often worst in the feet, as there are far more sweat glands in the area, making odour and sweat control particularly difficult.
Why Do My Feet Sweat So Much?
Anyone can get sweaty feet, but the problem is much more common in the summer, as well as among teenagers or pregnant women. While there are some risk factors that can make you more prone to sweaty feet (such as the wrong shoes or a lack of hydration), we're all vulnerable, as the feet are naturally the sweatiest part of the body. With more sweat glands (250,000!) in the feet than anywhere else, and more active ones at that, the battle against sweaty, smelly feet is an ongoing one — but that's not to say you can't learn how to conquer your sweaty feet once and for all.
Insoles to Prevent Sweaty Feet
While the value of light, breathable footwear can't be overstated for preventing sweaty feet, your shoes won't be very effective without the right insoles. With so many sweat glands on the soles of your feet, leaving them pressed up against dense, non-porous insoles all day will always lead to excess moisture, more smell and a shorter lifespan for your shoes. Here at ShoeInsoles.co.uk, we know a thing or two about insoles, and have hand-picked some of our favourites for keeping your feet dry and free from odour. Here are some of our picks for the best insoles to prevent sweaty feet.
Zederna Original Natural Cedarsoles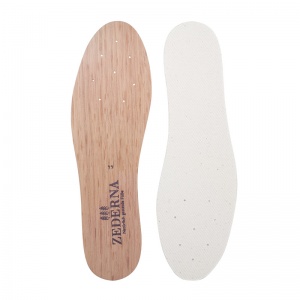 When our customers tell us that something works, we take notice. That's why we're starting off our list with a pair of insoles that come highly recommended from our customers for odour and sweat-prevention: the Zederna Original Natural Cedarsoles.
Super thin and flexible, these insoles won't disrupt the fit of your shoes, leaving plenty of space for air to circulate. They use cedar wood's natural anti-bacterial and fungal properties to battle foot odour and sweaty feet, making sure your feet are comfortable, dry and odour-free.
Key Feature: Tested and loved by customers, naturally anti-fungal cedar wood.
Pedag Performance Insoles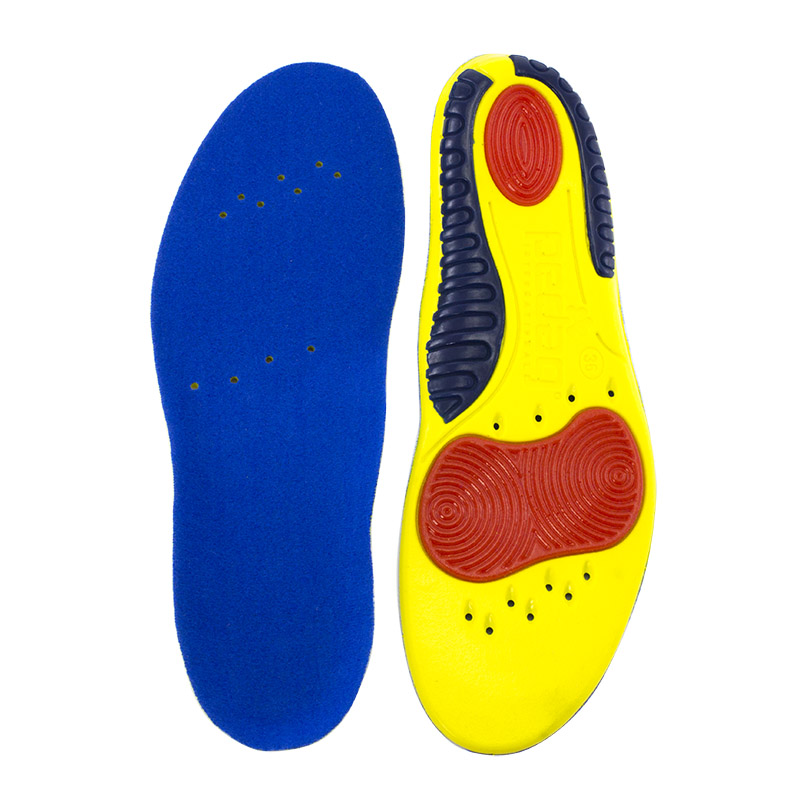 Often sweaty feet and odour are worst in people who are active – spending long hours of the day on their feet. Whether your activity comes from your frantic commute, or from an active lifestyle, the Pedag Performance Insoles are a great option for breathability, comfort and odour control.
These insoles are made of a durable, high-tech fibre, allowing them to absorb moisture to prevent smelly shoes. The insoles are heavily perforated to allow air flow, helping to keep your feet dry and comfortable. As an added bonus, a lateral guide and heel cup relieve pressure on the foot, providing comfort with every step.
Key Feature: Perforated to allow airflow, ideal for active people.
Dasco Latex Odour Control Insoles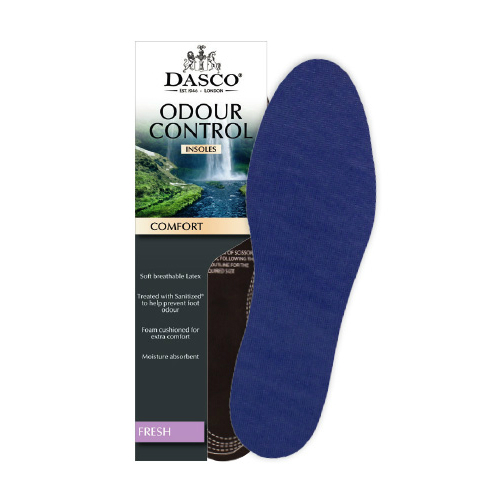 While some insoles feature odour-control as a bonus, you can't go wrong with a pair of insoles primarily designed to stop sweaty feet in their tracks. The Dasco Latex Odour Control Insoles are made from breathable and moisture-absorbent material, keeping feet cool and dry all day long.
These insoles can help to promote healthy skin while reducing sweat, thereby helping to prevent conditions like athletes foot that can make your foot odour even worse. To further reduce odour, these insoles are treated through "Sanitized": a special hygiene-enriching process that prevents growth of odour-causing bacteria.
Key Feature: Breathable to keep feet cool and dry, treated to prevent odour-causing bacteria.
Woly Odour Stop Insoles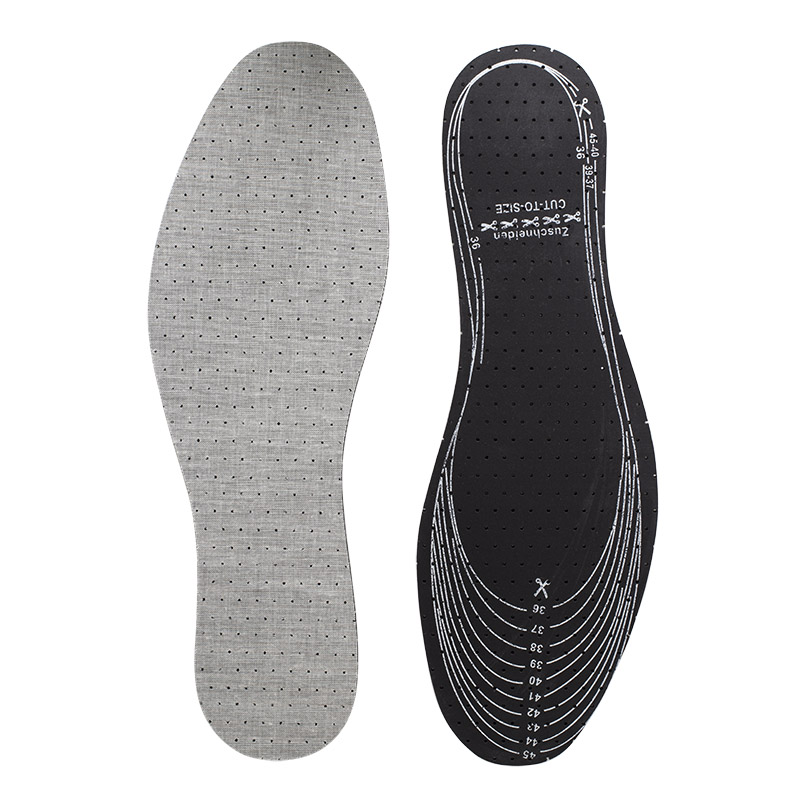 Sometimes the shape of your feet or your shoes can make finding the perfect pair of insoles a pain, which is why trimmable insoles can be a lifesaver. The Woly Odour Stop Insoles feature natural active carbon, helping to fight odour before it starts to save your shoes and the noses of those around you.
Perforated to allow airflow and prevent sweat, these insoles are perfect for almost any shoe, as they can be trimmed in seconds to provide a great fit for your feet. Ideal for summer and hot weather, these insoles provide an excellent and highly affordable way to make your shoes fresher and more comfortable on a budget.
Key Feature: Active carbon helps to absorb foot odour, can be trimmed to fit.
Stop Sweaty Feet and Odour Today
All of these products have been hand-picked by our team to battle sweaty feet and odour, and we're confident they'll be able to help you as well. Simply select the insole you think will work best for your lifestyle, and make damp, smelly shoes a thing of the past. Not convinced yet? Why not check out our entire range of Insoles for Sweaty and Smelly Feet, and see for yourself?
Do you have a question, or something to add? Why not let us know in the comments, or find us on Twitter and Facebook!