How to Make High Heels More Comfortable
6 August 2018
We can all agree that high heels are one of the most uncomfortable pieces of footwear out there, yet women (and, in many cultures, men) have been choosing them for centuries. The question of why women would want to suffer the pain and discomfort of high heels has been discussed over and over again, but the consensus is almost always the same: because it makes us look and feel more attractive.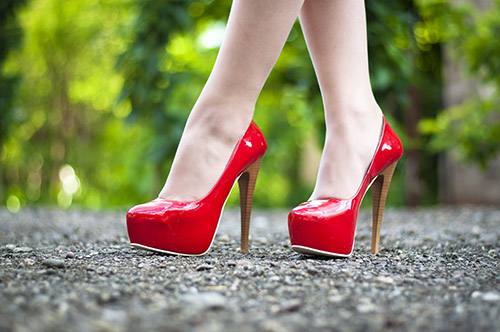 High heels elongate legs, make our calves look amazing and even add a few inches to our height. So the real question isn't "Should I wear high heels?", but "What can I do to make my heels more comfortable to wear?"
Once you rephrase the essential question, you can quickly realise that there are literally hundreds of products out there that have been designed to make wearing high heels more bearable. We've come up with this list of five very different insoles for heels that can solve five specific problems most often caused by wearing high heels.
Foot Keeps Slipping Forward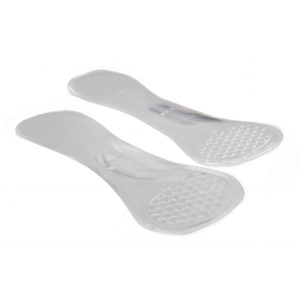 While it's normal to expect your feet to slide a bit more forward than they would in flats, it's important to know that this can easily be prevented with a good pair of insoles, such as these Pro11 High Heel Gel Comfort Insoles that have been designed with this specific problem in mind. Even if your favourite heels are a bit too big, these gel insoles will hold the ball of your foot in place, preventing your toes from scrunching in the front and prevent blisters, calluses and bunions.
Key Features: Self-adhesive for a firm hold; can help when heels are too big; prevent rubbing on the balls of feet; thin and extremely discreet
Ball of Foot Pain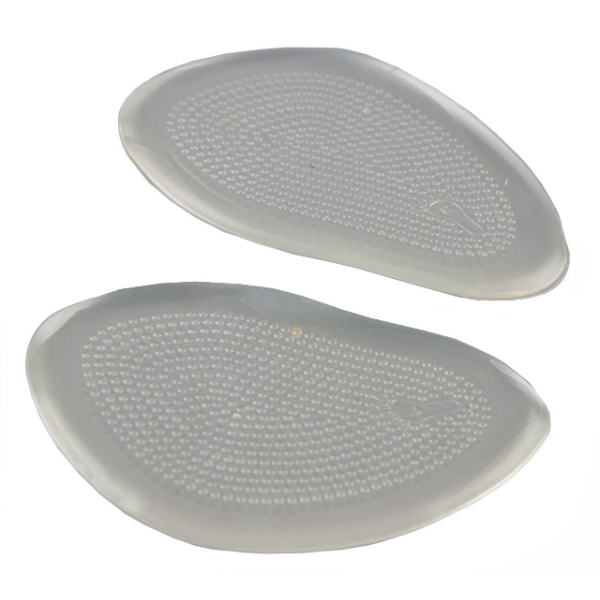 When you're wearing high heels, your foot is no longer at a 90 degree angle to the ground, which puts additional pressure on the ball of your foot. Some pain in the ball of your foot is normal if you spend a lot of time in high heels, but if the problem is preventing you from wearing your favourite pair, you might want to consider giving the Pro11 Massaging Gel Party Feet Sole Cushions (Pair) a try. Discreet and comfortable, they provide padding at the ball of the foot to prevent pressure, and therefore blisters, calluses, corns, and more.
Key Features: Ultra-thin and discreet; washable for better hygiene; will fit most high heels and sandals
Blisters on the Toes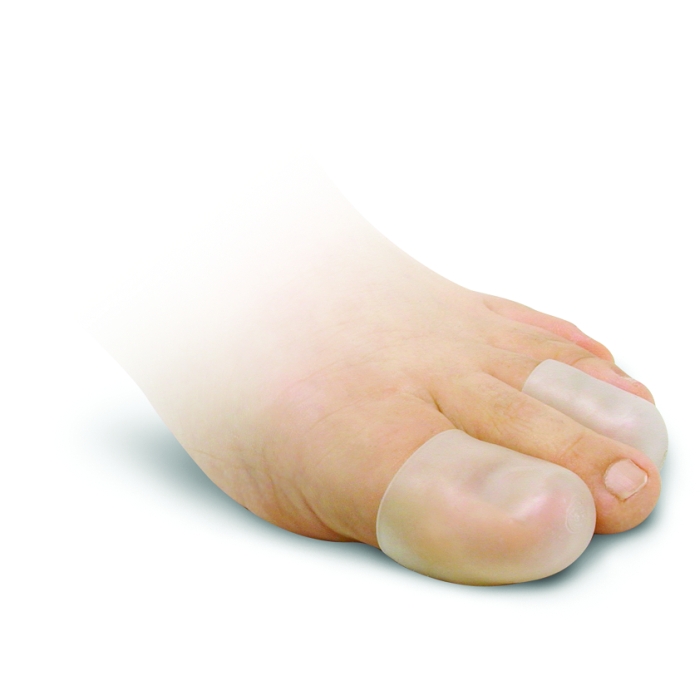 Blisters are one of the most common complaints even from people who never wear high heels, so it's no surprise they're practically a fact of life for those who spend their days in heels. While one of the most typical causes of blisters on the toes is the foot sliding forwards, blisters can occur even when your shoes fit perfectly. The Silipos Full Gel Toe Caps are a very discreet solution that protects your toes from pressure and friction pain, and doesn't require wearing any other shoe inserts or insoles.
Key Features: Protect from pressure and friction;feature mineral oil to moisturise skin
Painful Arches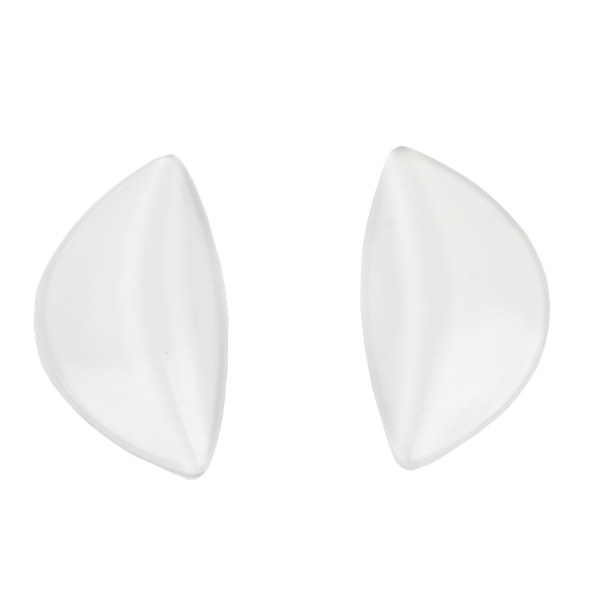 Tilting your feet forward causes the tendons and ligaments that support your arch to tighten, which leads to arch pain, and in some cases even a condition called plantar fasciitis. While there's a number of high quality insoles with excellent arch support out there, these Pro11 Women's Silicone Foot Wedge Arch Supports have been designed specifically for women and are ideal for alleviating and preventing arch pain caused by high heels. They are small, soft and discreet, making them perfect for heels.
Key Features: Designed specifically for women; ideal for high, weak and fallen arches; suitable for most heels
Uncomfortable Straps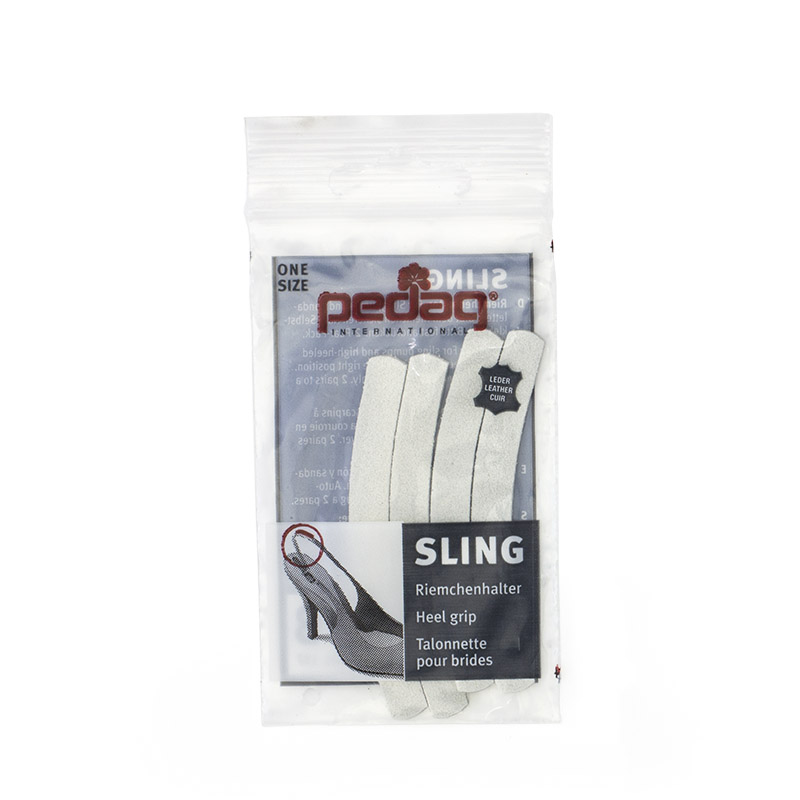 Ties or straps can help prevent your feet from slipping out of your high heels, but they can often turn out to be a problem of their own, causing pain and discomfort. When you wear your heels barefoot, the straps might rub on your skin, causing blisters, sores, abrasions and scratches. Pedag Sling Heel Grips are lightweight and soft suede strips that have been designed to solve a very specific problem – stopping shoe straps from rubbing the skin of your feet.
Key Features: Prevent straps from slipping or rubbing; lightweight and discreet suede design; prevent friction, blisters and pain
Pick the Right Insoles to Improve Your Comfort
Every pair of feet is a bit different, so it's impossible to know in what way high heels might affect yours. To fit every woman and solve virtually any problem, our high heel comfort insoles come in many different designs and types. If this short list of best insoles for high heels has left you feeling like there might be something better for your specific needs out there, make sure to explore are full range of High Heel Insoles and find the perfect pair for you.
Do you have a question, or something to add? Why not let us know in the comments, or find us on Twitter and Facebook!
Shop Related Insoles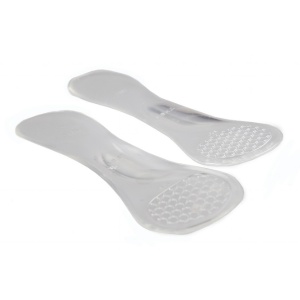 Thin and discreet gel comfort insoles
Prevent rubbing on the balls of feet
Self-adhesive for a firm hold
Suitable for most high heels
| | | |
| --- | --- | --- |
| | | In stock now |
£7.99
---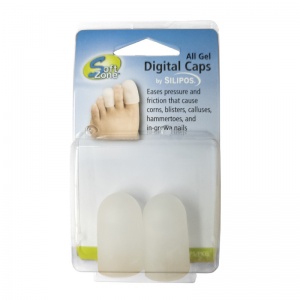 Protects toes from pressure and friction pain
Reduce discomfort caused by corns, blisters and ingrown nails
Features mineral oil gel to cushion, moisturise and condition the skin
Visco-elastic properties help prevent abrasion and discomfort
| | | |
| --- | --- | --- |
| | | In stock now |
From: £3.99
---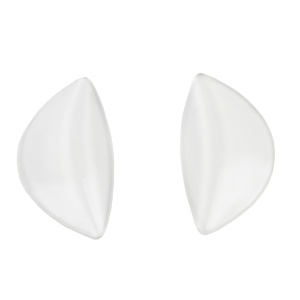 Discreet gel arch supports
Absorb shock and reduce pressure
Ideal for high, weak and fallen arches
Reduce pain caused by high heels
| | | |
| --- | --- | --- |
| | | In stock now |
£5.99