Best Shoe Insoles for High Heels
17 January 2018
Regardless of if you wear high heels by day or by night, the discomfort caused by this type of footwear is always the same. Usually localised in your heels and the balls of your feet this pain can cause plantar fasciitis, a condition that lasts for up to nine months.
As such, it's integral that you take the steps necessary to prevent this pain from occurring in the first place. At ShoeInsoles.co.uk, we've compiled a list of our favourite shoe insoles for high heels, all of which have also had excellent feedback from our customers. Take a look by reading our blog.
Pedag Lady Metatarsal Support Insoles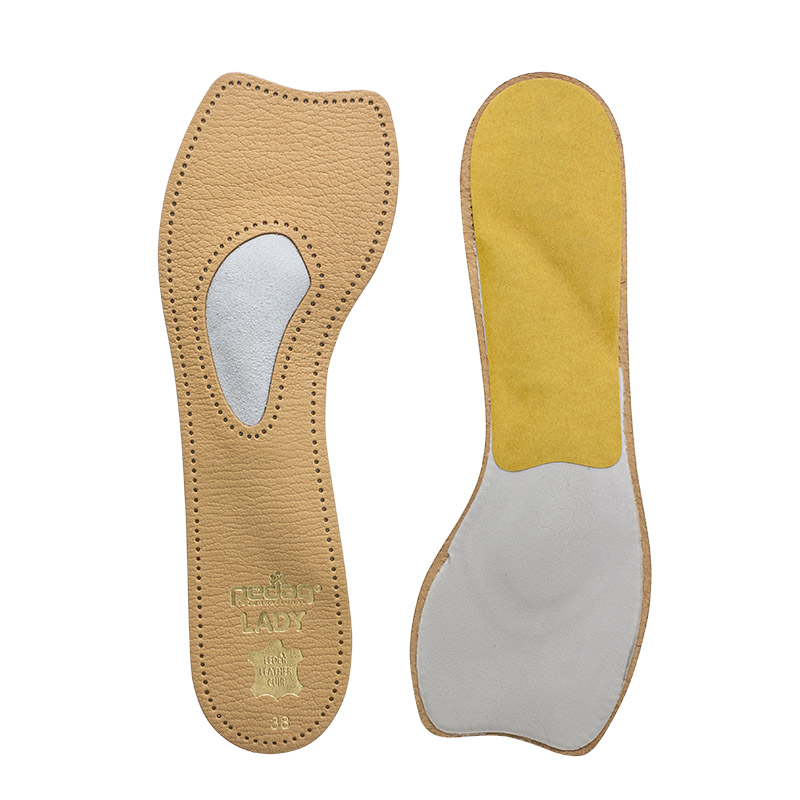 Equipped to tackle metatarsal pain for those who wear high heels on a regular basis, the Pedag Lady Metatarsal Support Insoles help you get the support you need. When it's just not possible to stop wearing high heels, these insoles provide comfortable stability.
Designed with a ball of foot cushion, the supports prevent your arches from lowering. As high heels have recently been found to potentially cause flat feet, this feature helps you get back on your feet with confidence.
Key Features: Provides forefoot support, incorporates a ball of foot cushion
Insolia High Heel Shoe Inserts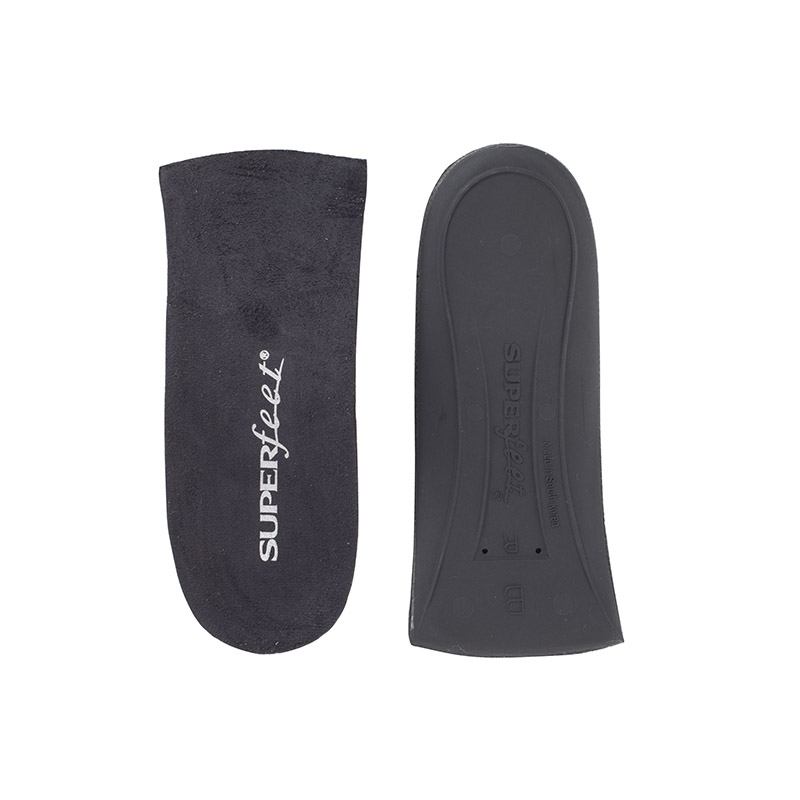 The experts in biomechanical insole shapes to reduce pain and help you walk more comfortably, Superfeet have thrown their hat in the ring with an impressive pair of high heel insoles. The Superfeet Women's EASYFIT High Heel Insoles provide cushioning and arch support to keep your heels comfortable all day long.
A plush microsuede top layer provides a luxurious feel along you heel and arch, while the high density foam layer absorbs impact with every step. As an added bonus, these vegan-friendly insoles will help your conscience as much as your feet!
Key Features: Discreet and lightweight design, cushions the foot with each step; vegan-friendly
Powerstep Slenderfit Fashion Orthotic Insoles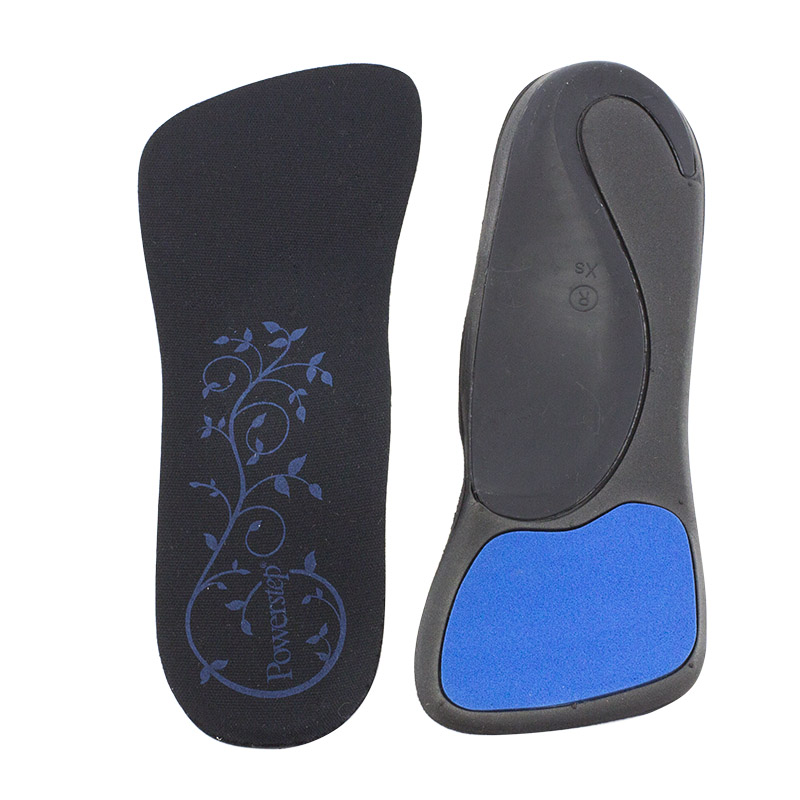 If you would prefer insoles that have been designed with the female foot in mind, the Powerstep Slenderfit Fashion Orthotic Insoles are for you. These insoles have a unique 'S' shaped shell that cradles your heel and provides excellent full arch support.
Unlike some insoles, the Powerstep Slenderfit Orthotic Insoles have been designed with targeted and controlled cushioning to provide you with the support you need only where you need it. This includes built-in metatarsal cushioning, which alleviates pressure under the ball of the foot for improved comfort and protection.
Key Features: Uniquely shaped shell cradles your heel, provides targeted cushioning to the ball of your foot
Pro11 High Heel Gel Comfort Insoles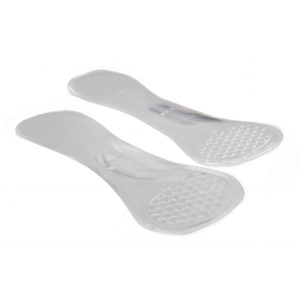 Have you ever wanted to party all night long but your heels have always held you back? If so, the Pro11 High Heel Gel Comfort Insoles make this dream possible. Designed to prevent rubbing on the balls of the feet, these insoles relieve the pain that often spreads beyond your feet after a night out.
With self-adhesive application, these thin and discreet gel comfort insoles are quick and easy to apply on all high heels and some sandals. Featuring ultra-soft padding, these insoles form a barrier between the skin and your shoe targeting rubbing, chafing and pressure at the balls of your feet for pain-free prancing.
Key Features: Thin and discreet, suitable for most footwear, provides targeted relief to the balls of your feet
Langer Bio Fashion Low Density Insoles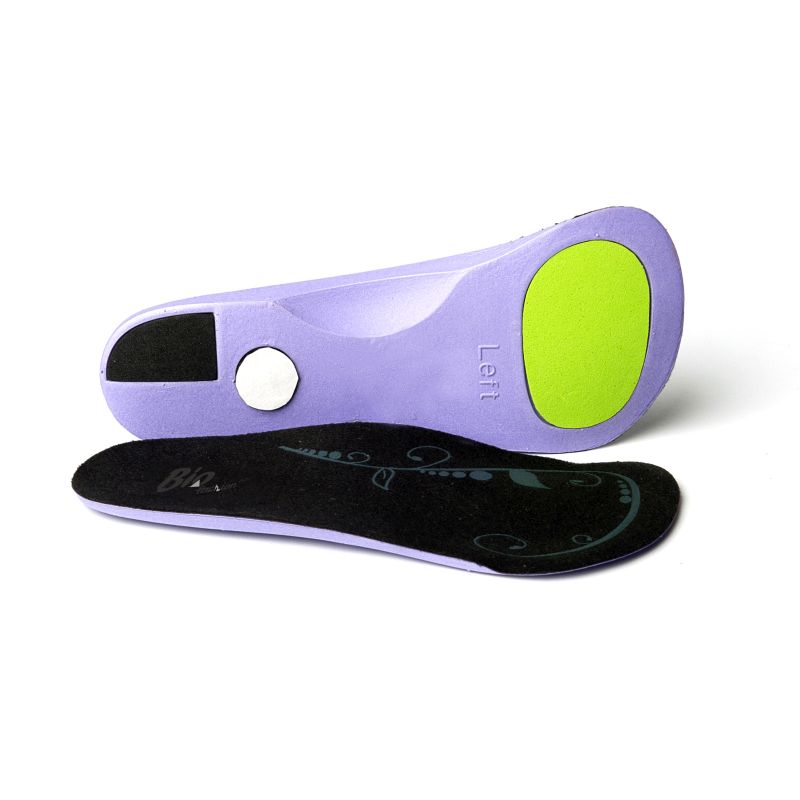 Featuring contoured arch supports, the Langer Bio Fashion Low Density Insoles help control your arches with every step you take. This helps prevent flat feet while also working to correct your gait. These particular inserts have been designed specifically to reduce the strain placed on your feet as a result of wearing heeled shoes.
Supplied with two forefoot soft spots that reduce pressure on the balls of your feet, the Fashion Low Density Insoles are perfect for using with high heels. These particular insoles include several components that allow you to tailor the level of support you receive according to your needs.
Key Features: Includes a number of components to personalise your insoles, provides contoured arch support
Have you tried out any of these shoe insoles? If so, let us know what you thought in the comments, or find us on Facebook or Twitter!