Best Insoles for Running
23 August 2018
Insoles are beneficial if you're a keen runner. It doesn't matter if you're just looking to keep fit or if you're a sportsperson looking to win your next race, insoles have been proven to reduce the chances of injury, decrease levels of pain, and provide support to your feet while on the move. Shoe insoles have never been more popular, and with fewer and fewer athletes taking to the track without them, they have become a quintessential item in helping you push your body to its limits.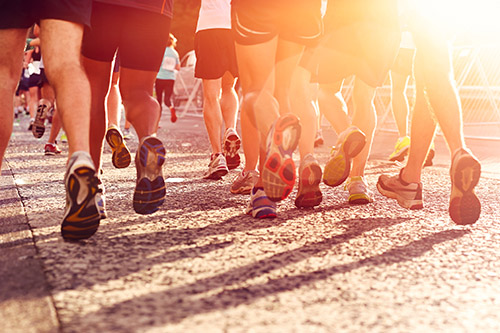 Wearing the correct running insoles can prevent injury and boost performance
Selecting your next pair of insoles can depend entirely on the type of running you are doing. With so many insoles available, it's hard to know which insoles are the insoles that would suit you and your running style. To help you decide, we've taken into account insole style, support, pressure, design and price, and found the insoles that we believe are the Best Insoles for Running.
Superfeet Green Performance Insoles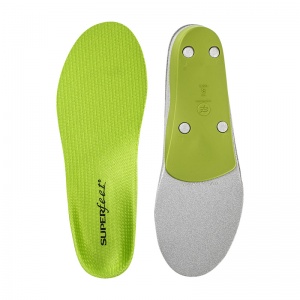 Insoles that boast the title of most popular shoe insoles in the world is hard to ignore, especially when they are designed specifically for alignment, instability and support. The Superfeet Green Performance Insoles feature a deep heel cup that offers natural shock absorption that can prevent arch strain, bunions, flat feet, fatigue, heel pain, back pain, knee pain and ankle instability. Coated with an agION, natural anti-microbial finish, these insoles are designed for high-pressure sport such as long distance running, proving to stay fresh throughout the race.
Key Features: Heel cup technology provides support; features shock-absorbing foam that aids comfort; reduces risk of a wide range of ailments.
Enertor Performance Full Length Moulded Shock Reducing Insoles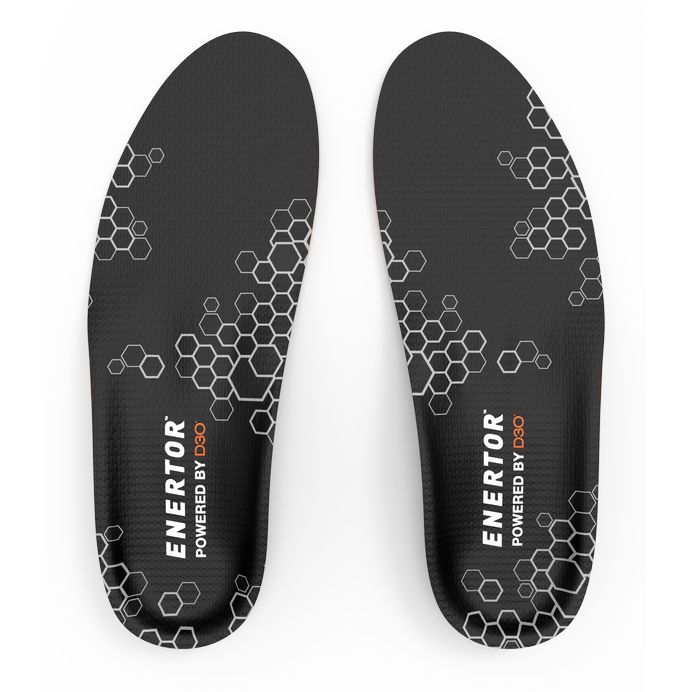 If you're serious about running, the Enertor Performance Full Length Moulded Shock Reducing Insoles are endorsed by athlete Usain Bolt. Using D3O technology to absorb impact and provide support, these insoles have been manufactured by leading podiatrists to help boost the performance of athletes on the track. Their flexible and comfortable design recycles up to 36% of energy with every step, allowing you to stay in the race for longer.
Key Features: Endorsed by winning athlete Usain Bolt; D3O technology; shock absorption prevents heel and shin pain, repetitive strain injuries and plantar fasciitis.
Sorbothane Shock Stopper Full Strike Insoles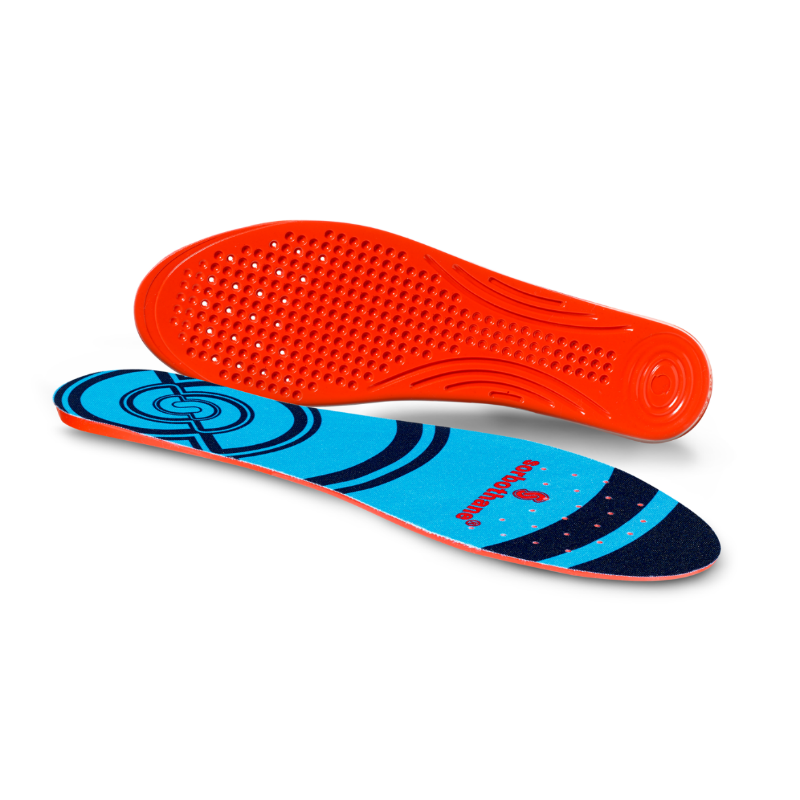 Running puts your feet under huge amounts of stress and without the right preparation, you are at greater risk of pain and injury. The Sorbothane Shock Stopper Full Strike Insoles are perfect for industries where the whole foot is under pressure, as the Sorbothane Viscoelastic material provides comprehensive and complete foot protection. The advanced Nano Silver coating on the insoles keep your feet feeling fresh, while the slim, flexible and lightweight design boosts performance during high-tempo activities.
Key Features: Features a Sorbothane Viscoelastic material that offers complete foot protection; suitable for sports where the foot receives high levels of impact; anti-bacterial technology wicks moisture away to keep feet fresh.
Don't Run Unprotected
Running puts huge amount of stress on your feet, so it's important to do all you can to prevent pain and injuries. Our wide range of Running Insoles can help to prevent foot pain and all of the injuries associated with it.
If you have a question or something to add, why not let us know in the comments, or find us on Twitter and Facebook!
Shop Related Products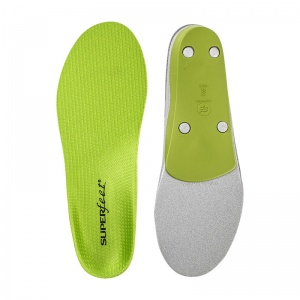 The world's most popular insoles with a deep heel cup
Crafted from shock absorbent foam for complete comfort
Can be used in sports shoes, boots, flat shoes and more
Superfeet 60 day money back guarantee
| | | |
| --- | --- | --- |
| | | In stock now |
£28.95
---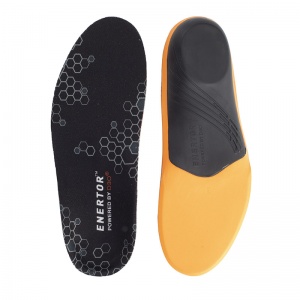 Only insoles used and endorsed by athletic champion Usain Bolt
Designed and manufactured with serious athletes in mind
Improves foot function and performance thanks to D30 shock absorption
Clinically proven to reduce the symptoms and effects of plantar fasciitis
| | | |
| --- | --- | --- |
| | | This product has been discontinued. Please contact our team for details of the latest release. |
£16.79
---
Ideal for activities where the whole foot is subject to impact
Suitable for high impact sports such as running, aerobics, tennis and more
Ideal for football and rugby boots
Contains antibacterial top sheet and moisture wicking technology
| | | |
| --- | --- | --- |
| | | In stock now |
£14.95