Best Insoles for Ball of Foot Pain
Monday, 6 August 2018 | Admin
During the course of our lifetime, over 80% of us will experience some sort of pain or discomfort in our feet, and ball of foot pain is one of the most common problems people of all ages frequently need to face. As with most foot conditions, there are different causes for ball of foot pain, but some of the most frequent ones include:
Having a high arch or a second toe longer than the big toe
Intense and frequent physical activity
Wearing high heels or shoes that are too small
Hammer toe and bunions
Being overweight
Stress fractures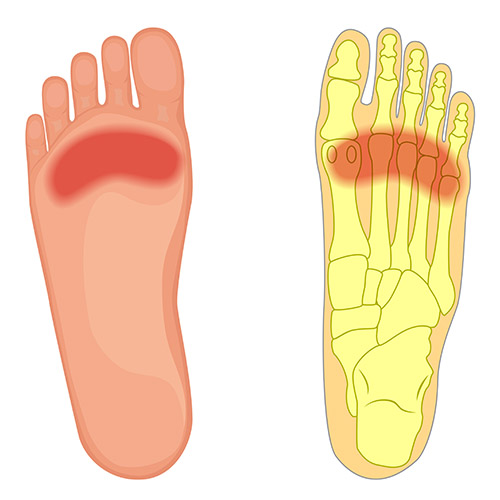 Ball of foot pain is caused by injured, inflamed or abnormal metatarsal bones
Ball of foot pain, also known as metatarsalgia, affects the front part of your foot, and can easily be recognised as sharp, aching or burning pain in the ball of your foot – the part of the sole directly behind the toes. Metatarsalgia can easily be prevented or treated by wearing comfortable shoes, exercising, and resting your feet whenever you can. Specially designed shoe insoles are another excellent option that can either speed up your recovery or help you prevent ball of foot pain from occurring, which is why we've come up with this list of Best Insoles for Ball of Foot Pain that can help you save time when looking for the right solution for your problem.
Pedag T Form Metatarsal Supports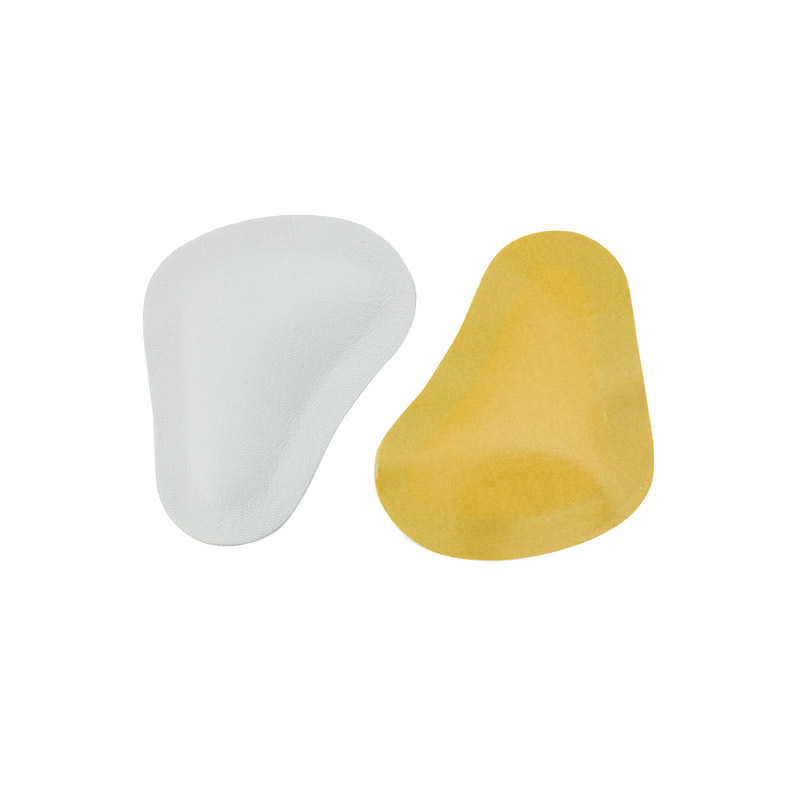 Full-length insoles are often not necessary when you are experiencing pain only in the ball of your foot, and metatarsal supports are an excellent alternative. The Pedag T Form Metatarsal Supports provide targeted metatarsal support, alleviating symptoms of splayfoot. They are made with genuine leather for supreme comfort, while their self-adhesive backing makes them easy to use with any shoes.
Key Features: T-shaped pads; relieve symptoms of splayfoot; made with genuine leather; self-adhesive design backing
Pedag Feel Good Gel Cushions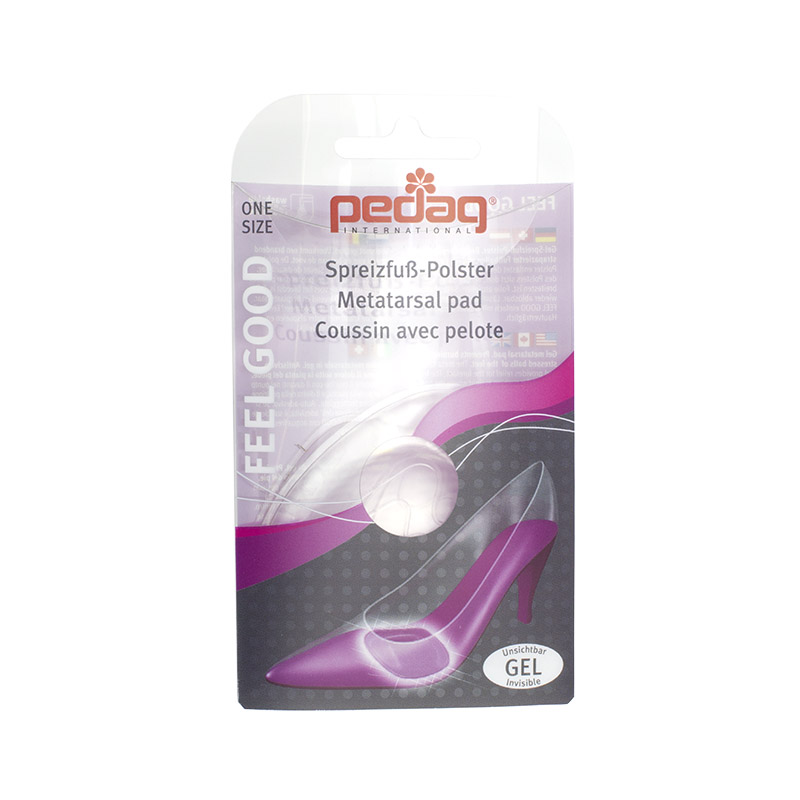 If you're flirting with the idea of ditching full-length insoles, Pedag Feel Good Gel Cushions are another great alternative worth considering. These highly discreet gel pads have been designed specifically for stressed forefeet and relieve pain from the metatarsus and transverse arch. They feature additional lateral padded
Superfeet Green Performance Insoles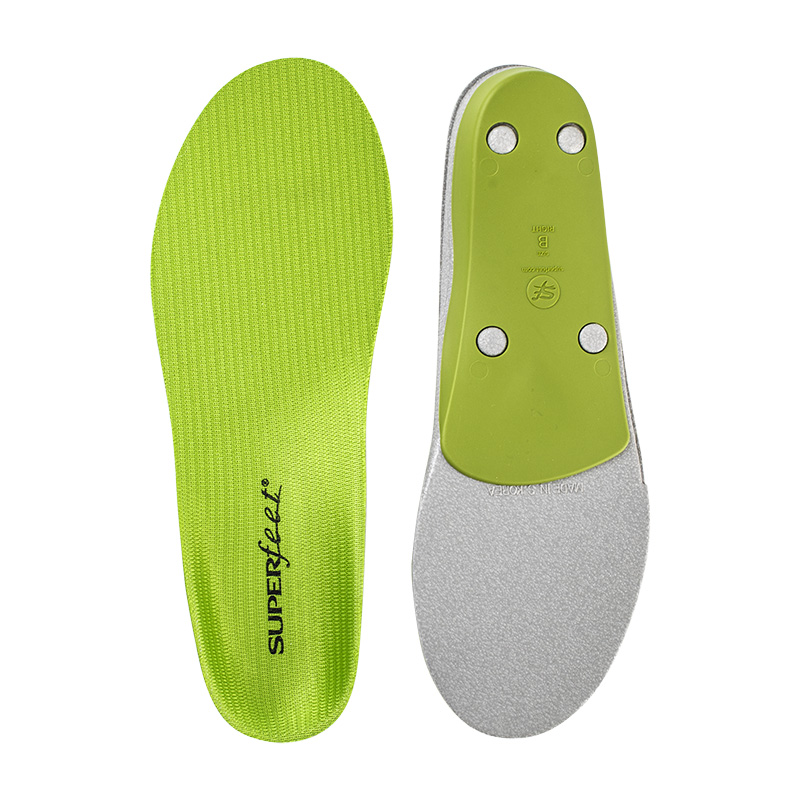 Let's go on with full-length insoles. The Superfeet Green Performance Insoles are the world's most popular insoles, and while they're not designed specifically for ball of foot pain, their biomechanical shape offers outstanding support to the entire foot, including metatarsal bones. These top quality insoles are a great option for anyone suffering from metatarsalgia who frequently experiences pain or discomfort in other parts of the foot as well.
Key Features: Biomechanical shape for ultimate support; anti-odour coating; ideal for those suffering from more than one foot condition
Spenco Total Support Gel Insoles
As the insoles mentioned above, the Spenco Total Support Gel Insoles are highly versatile insoles that offer full sole support and can alleviate virtually any kind of foot pain. They combine advanced metatarsal support with shock-absorbing materials to support and cushion the foot, while their Silpure antimicrobial fabric helps to reduce odour and keep your shoes fresher for longer
Key Features: Stabilises and cushions the foot; shock-absorbing materials make for an extremely comfortable step
Find the Right Insoles for Ball of Foot Pain
Ball of foot pain is one of the most common foot conditions, which is why there are hundreds of insoles available to help you alleviate the symptoms and recover as quickly as possible. The right choice depends on your personal preference, and while we've tried to include some of our best insoles, it's possible your ideal metatarsal insole is not on this list. In that case, make sure to explore our full range of Insoles for Ball of Foot Pain.
Do you have a question, or something to add? Why not let us know in the comments, or find us on Twitter and Facebook!
Shop Related Insoles
T-shaped metatarsal pads
Relieves symptoms of splayfoot
Genuine leather for lasting quality
Self-adhesive to prevent movement within your shoe
| | | |
| --- | --- | --- |
| | | In stock now |
£6.49
---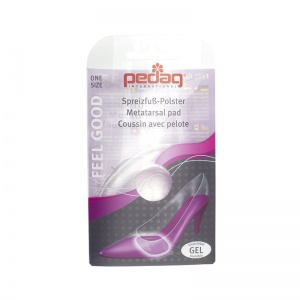 Gel pad with integrated metatarsal support
Padded wings to cushion the toes
Ideal for high heeled shoes
Reusable & washable for lasting quality and adhesion
| | | |
| --- | --- | --- |
| | | In stock now |
£5.95
---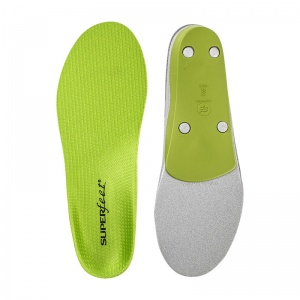 Heel cup technology contours to the foot for total support
Crafted from shock absorbing foam for complete comfort
Ideal for any sports shoe
Superfeet 60 day money back guarantee
| | | |
| --- | --- | --- |
| | | In stock now |
£26.92