Best Hiking Insoles 2022
Tuesday, 30 November 2021 | Admin
Taking up hiking is one of the best decisions you can make for your overall health and fitness. It would be a shame if painful, blistered feet would put you off this healthy outdoor activity.
The joy of a day's hiking should no longer be marred by several days more nursing your feet. With our selection of best hiking insoles, you can help to ensure that blisters, fungal infections, bunions, plantar fasciitis, heel spurs, and similar foot conditions become a thing of the past.
Blisters and Abrasions
Blisters, and abrasions that more often than not lead to blisters, are one of the most common problems hikers face. They're not dangerous, but they can still slow you down and suck the joy for hiking right out of you.
Luckily, blisters can in most cases be prevented. The most important things to keep in mind are:
Wearing shoes that fit perfectly. It's best to break in your new shoes on shorter walks, and bring your old faithful pair to your next big adventure.
Keeping your feet dry. Moisture causes friction, leading to abrasions, while existing blisters are at a higher risk of infection if your socks are wet.
Bringing an extra pair of socks. Clean, dry socks are the best way to prevent abrasions, especially if you're hiking in wet, muddy conditions.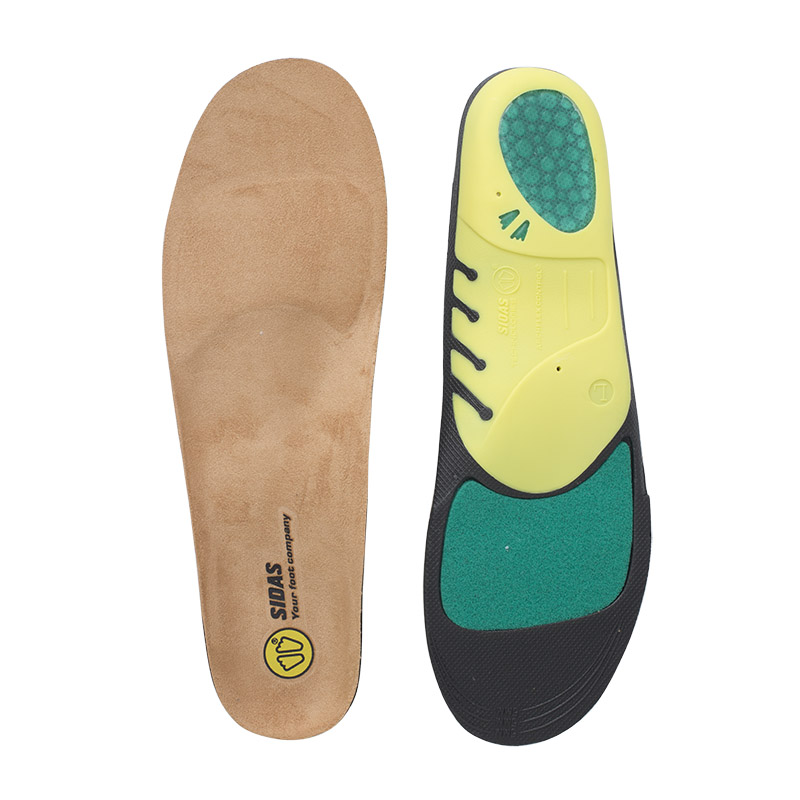 Hiking shoes might be some of the hardiest footwear, but that same toughness can be equally as hard on your feet. Sidas have 40 years of experience to draw on, from Alp-friendly skiing insoles to football inserts, so they know what it takes to keep hiking feet fighting fit.
The Sidas Outdoor Insoles will keep your feet perfectly aligned and stable whatever is underfoot, while keeping blisters and friction at bay and saving feet from shock and impact. Walk through nature with a natural gait as your Sidas Insoles keep feet in the optimum condition for taking on any challenge.
Unpleasant Odour
Smelly feet are a common problem among hikers and non-hikers alike. Contrary to popular belief that stinky feet are caused by sweat, they're actually caused by bacteria that lives on the skin and eats the sweat, producing isovaleric acid, which causes the unpleasant odour.
Luckily, preventing and treating smelly feet is rather simple. Make sure that you:
Choose well-made shoes that provide sufficient ventilation. This will help keep your feet dry.
Wear moisture-wicking socks that will further ensure your feet stay dry and free from bacteria.
Superfeet Trailblazer Comfort Insoles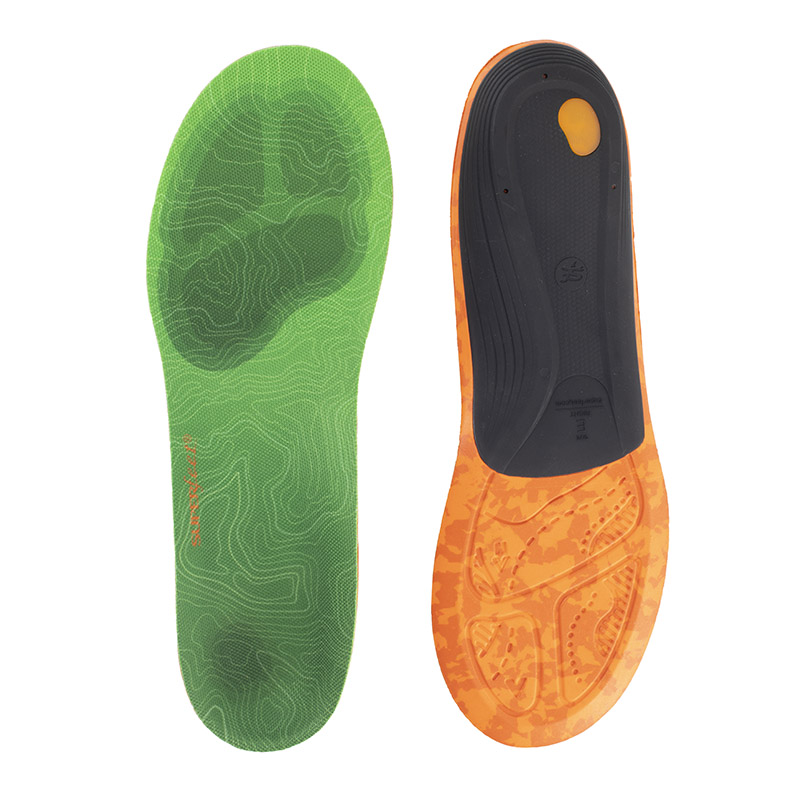 The Trailblazer Comfort Insoles are designed with MOISTUREWICK Technology, which helps to eliminate odours for improved hygiene and comfort, ensuring your feet remain as fresh and hygienic as possible. Moreover, their Heel Impact Technology pod disperses impact for ascents and descents, which is ideal for hiking up and down hills and mountains.
These hiking insoles are available in men's and women's version. The main difference between the two is that the women's variant features a slimmer heel and arch length to fit the proportions of the female foot.
Bunions
A bunion, or hallux valgus, is a bony bump that forms on the joint at the base of your big toe. Unlike most other foot problems, a bunion does not go away on its own, and will only get worse with age.
This is why it's crucial to make sure you don't develop bunions. In some cases, unfortunately, genetics play the main role in developing this common foot condition, but there's still a lot you can do to prevent this from happening:
Wear shoes that fit. Narrow, pointy shoes that cram your toes and cause the big toe and the second toe to overlap are the worst choice for those prone to developing bunions.
If you already have a bunion, hiking can cause it to become painful or inflamed. In this case, consider getting bunion pads or a toe separator to ease the discomfort.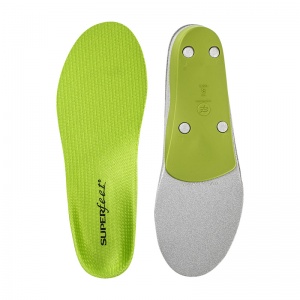 The long-lasting Superfeet Green Insoles are the world's most popular insole, and for good reason. These iconic insoles feature a patented heel cup that encapsulates your heel for natural shock absorption, while the contoured shape allows the foot to rest perfectly supported on the full-length foam insole.
The agION antimicrobial treatment to the top cover means that your insoles will remain clean and hygienic throughout. This makes them especially suitable for hiking and similar sporting activities.
Plantar Fasciitis
Plantar fasciitis is one of the most common foot conditions that you can easily recognise by extreme heel pain. Plantar fasciitis is an inflammation of the connective tissue in your arches, most often caused by a strain injury that leads to micro tears to the ligament as it attaches to the heel bone.
It's no wonder that it's especially common among hikers, walkers, long distance runners, and anyone who spends long amounts of time on their feet. Here's how to go about reducing this:
Choose shoes with good arch support.
Stretch and massage your arches once or twice a day to keep the ligaments flexible. You can try massaging your arches with a golf ball.
Invest in a good pair of shoe insoles.
Powerstep Original Full Length Orthotic Insoles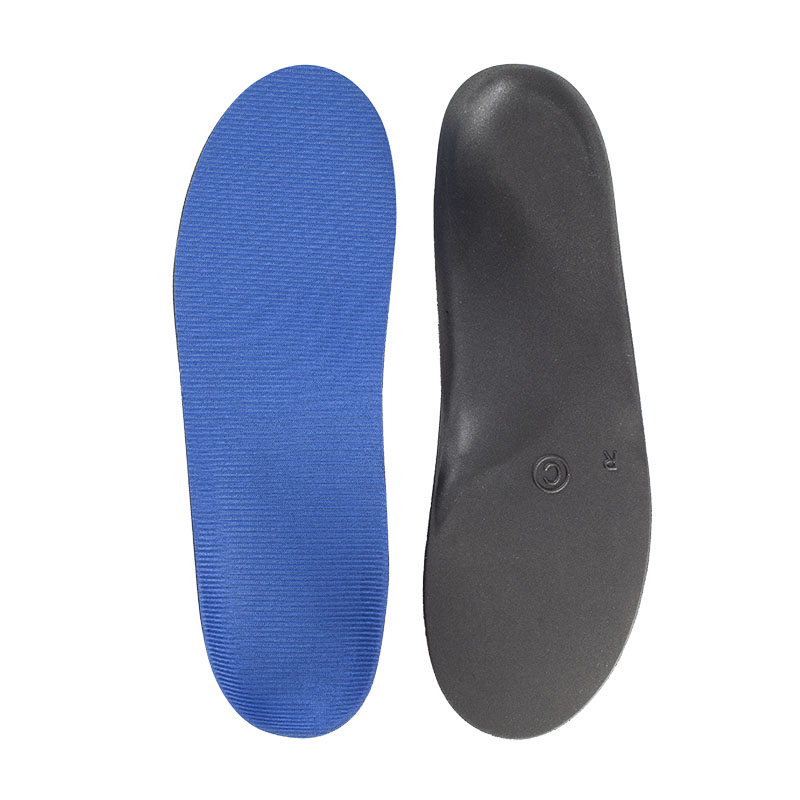 The Powerstep Original Full Length Orthotic Insoles are our top choice for plantar fasciitis. Their semi-rigid arch support and heel cradle ensure stability, while the dual layer EVA foam cushion ensures a soft and comfortable feel.
Their anti-bacterial top coat fabric will ensure your feet stay fresh and dry even after hours of hiking. What's more, these insoles can transferable from shoe to shoe, which means you can use them for more than just hiking.
If We Had to Pick One...
Finding the perfect pair of hiking insoles depends largely on which foot condition you're facing. However, if we had to pick a clear winner, it would be the Superfeet Green Performance Insoles. These iconic insoles are the most popular choice among hikers around the world, and if you're feeling overwhelmed with all the choices, these are always a safe bet.
If you have any thoughts on the best hiking insoles, or an opinion on our choices, let us know in the comments below, or find us on Twitter and Facebook.
Shop Our Best Insoles for Hiking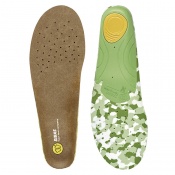 Ready to wear insoles for hiking and trekking
Protects feet against rigours of uneven terrain
Anti-bacterial to help keep feet fresh
Helps prevent blisters and aid comofrt in walking boots
| | | |
| --- | --- | --- |
| | | In stock now |
£23.99
---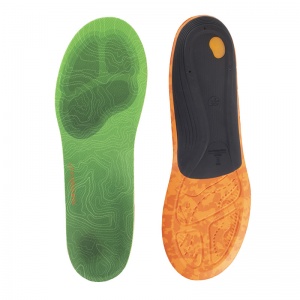 Specially designed to disperse impact while hiking
Aerospring foam for enhanced underfoot cushioning
EVOLyte carbon fibres improve support and stability
MOISTUREWICK technology for odour control
| | | |
| --- | --- | --- |
| | | In stock now |
£29.99
---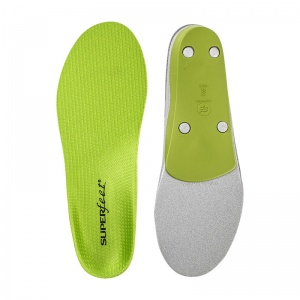 Heel cup technology contours to the foot for total support
Crafted from shock absorbing foam for complete comfort
Ideal for any sports shoe
Superfeet 60 day money back guarantee
| | | |
| --- | --- | --- |
| | | In stock now |
£26.92
---
Strong, medical-grade support
Deep heel cradle to increase stability
Ideal for Plantar Fasciitis, Arch, ankle and knee pain
Friction reducing top fabric
| | | |
| --- | --- | --- |
| | | In stock now |
£23.99