What Can the Body Partner Active Function Orthotic Insoles Do for Me?
17 July 2018
Bunions, plantar fasciitis, shin splints and heel pain are some of the most common problems most of use have faced at some point in our lives. While at first glance they seem to have very little in common (besides making us miserable), they can all be fixed with one revolutionary product, the Body Partner Active Function Orthotics.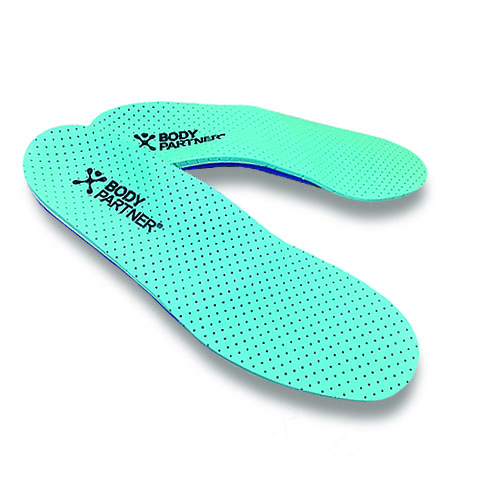 Body Partner Active Funciton Orthotic Insoles help give you the healthiest stride possible.
What Can the Active Function Orthotic Insoles Do?
The foot is one of the most complex areas of the body, with over 25 bones working a multitude of individual ligaments, muscles and tendons with the sole purpose of balancing your entire body weight. By constantly walking on hard surfaces and wearing ill-fitting shoes, the body is subjected to unnatural forces that can result in pain reaching from the foot, all the way through to the legs, torso and neck.
The Active Function Orthotic Insoles have been developed to support any biomechanical inconsistencies in the stride. By aligning the foot and ankle into the most efficient position, this Orthotic Insole can help people suffering from:
Achilles tendon pain
Bunions
Heel pain
High arches
Knee pain
Plantar fasciitis
Pronation and supination
Shin splints
How Are the Active Function Orthotic Insoles Made?
The Active Function Orthotics are made from an extra lightweight, high density compressed foam (HDCF). The orthotic pad is made from Polyamide TPU, with the middle arch being supported by an extra comfort memory foam layer. The insole is then finished off with a perforated top layer of HDCF featuring an antibacterial coating that improves its longevity while also preventing odours in the area.

Bespoke Fit Off the Shelf
Body Partner has over twenty years of experience in biomechanics and prescription orthotics. The specially formulated fit of the Active Function Orthotic Insoles has been designed around the most generic of foot types; with a one degree forefoot posting , a four degree rear foot posting and a soft, flexible medial arch pad. While most orthotics will eventually alter their shape according to the position of your foot, dramatically affecting the support the insole provides, the Active Function Orthotic Insoles are made with high density compressed foam (HDCF) to provide ultimate comfort and ensure their shape remains unaltered.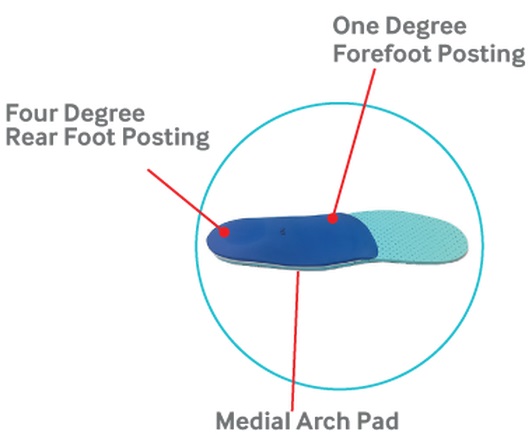 Inside view of an Active Function Orthotic Insole
Available in Five UK Shoe Sizes for Men and Women
Created with the user in mind, you can rest assured the Active Function Orthotics will fit you perfectly. Their two variations have been designed specifically for men and women, while each type is also available in five of the most common UK shoe sizes.
Choose the Body Partner Men's Active Function Orthotic Insoles, and get the support and comfort you deserve. Your tired, aching feet will appreciate it, as will your wallet.
Do you have any questions or would like to share your opinion? Find us on Facebook and Twitter, or leave a comment below.