Top 5 Spenco Insoles
Tuesday, 28 August 2018
Most of us know that shoe insoles are the best and quickest way to find relief from pain foot problems, but with such a vast array available, finding the right pair for the job can be tough. As a first step, it's always a good idea to trust the manufacturer, and there are few names more trustworthy than Spenco. Using the most advanced technologies, Spenco have developed a range of insoles to provide support, stability and comfort, putting them through rigorous testing to ensure they're up to the task.
Spenco's insoles all have plenty to offer your feet, but each is equipped with its own set of strengths. Whether you're looking for outstanding support, performance-boosting shock absorption, or targeted relief from pain, there's a Spenco insole for you, and we're here to help you find it. We've had our insole experts put together their list of the Top 5 Spenco Insoles, paying close attention to the feedback from our customers to ensure we're providing the best information available. Read on, and decide which pair is right for you.
Spenco Ironman Sport Plus Trimmable Insoles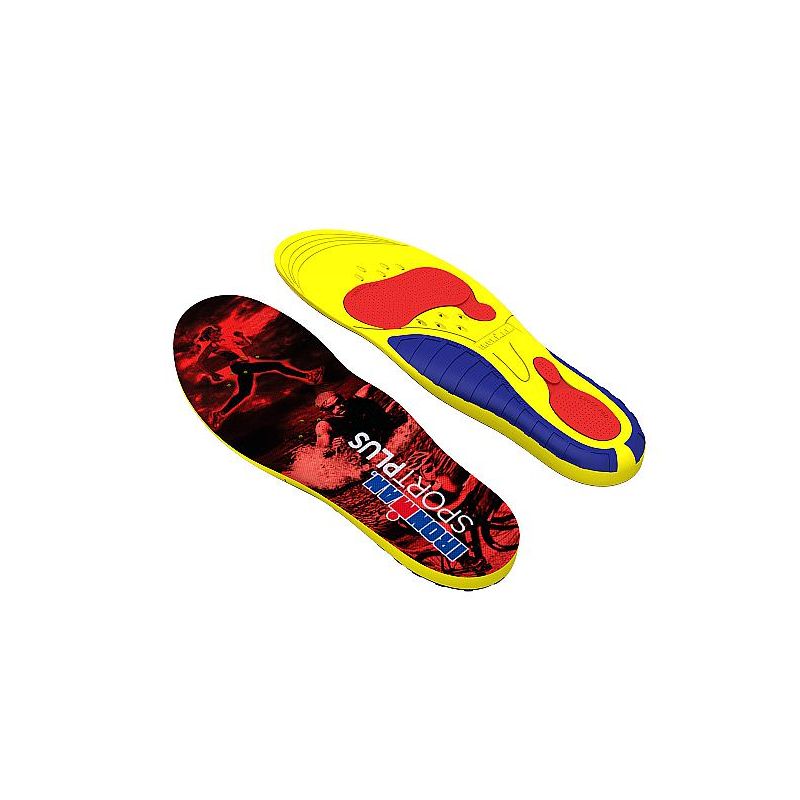 While the Max Insoles above are ideal for just about anyone, serious athletes may need more bespoke support. The Spenco Ironman Sport Plus Trimmable Insoles are designed to maximise energy return with each step, helping to improve performance while reducing fatigue and pain in the feet and joints. Providing maximum motion control with anatomical centring, the customisable insoles can be trimmed to provide the perfect fit for your feet and shoes.
Key Feature: Provide maximum energy return for athletes; trimmable for the perfect fit.
Spenco RX Arch Cushion Insoles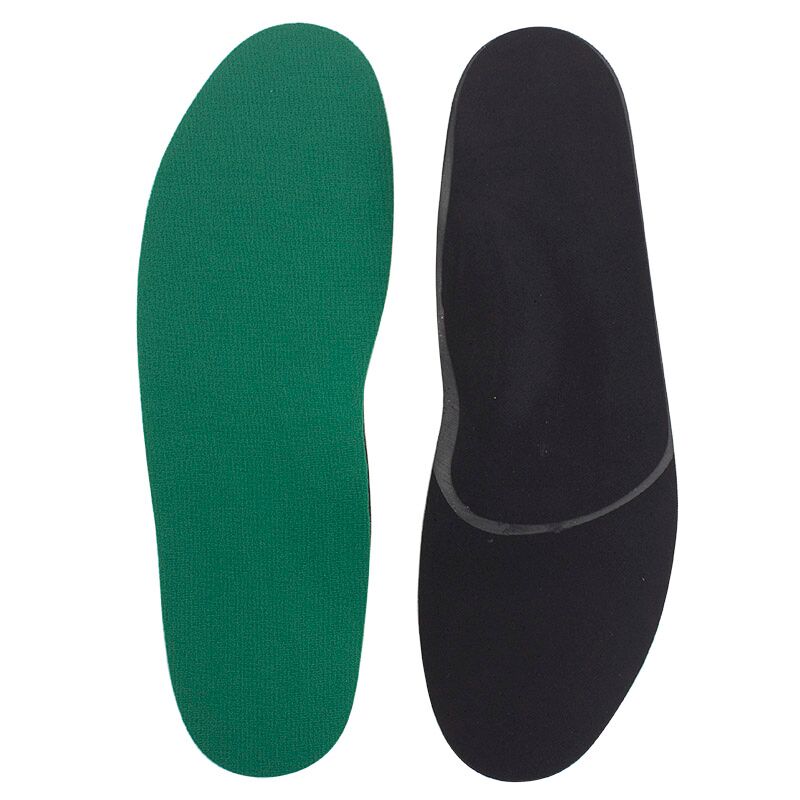 Tired and achy feet may seem like an unavoidable problem after long periods on your feet, but it may actually be a result of a lack of support from your insoles. Spenco RX Arch Cushion Insoles feature an added soft arch cushion, providing comfortable relief from tired and painful arches. Ideal for those suffering from plantar fasciitis or pain in the heel or metatarsal region, these simple insoles are an elegant, cost-effective solution that will save you plenty of discomfort in the long run.
Key Feature: Solution for tired and achy feet; ideal for a wide range of foot conditions.
Spenco Ironman Total Support Thin Insoles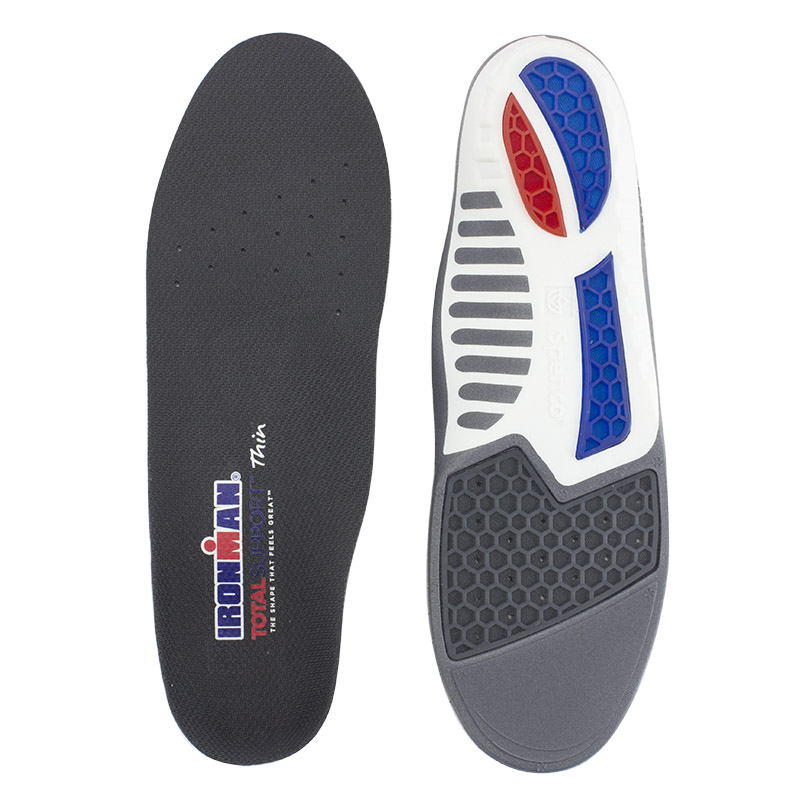 While all of Spenco's Ironman insoles provide excellent support, some may be unsuitable for smaller running shoes or football boots. The Spenco Ironman Total Support Thin Insoles are designed to fill this gap, providing the same 3-Pod Cushioning System in an even thinner, more lightweight version. Cushioning the feet while providing stability and preventing over-pronation, these insoles ensure you're getting the best support possible, even in the most technical of athletic footwear.
Key Feature: Provide excellent support and cushioning with a slimline design; ideal for football boots or thin running shoes.
Choose Spenco for Advanced Comfort
Spenco go the extra mile in the development of their insoles, and it shows. Their products are meticulously designed, engineered and tested, making it no wonder that our customers consistently come back with rave reviews. If you're looking for a pair of insoles that has every part of your feet well and truly accounted for, look no further.
Not convinced by our experts' picks? Take a look at our entire range of Spenco Insoles.
Do you have a question, or something to add? Why not let us know in the comments, or find us on Twitter and Facebook!
Shop Related Products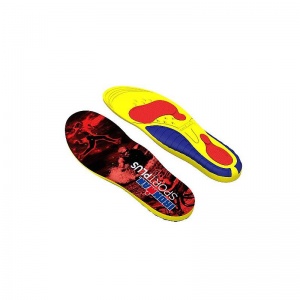 Uses Anatomical Centering Device to give stability
Shock absorbing Crash Pads for cushioning
Superior energy return performance
Confidence in a dependable and durable insole
| | | |
| --- | --- | --- |
| | | This product has been discontinued. Please contact our team for details of the latest release. |
From: £13.95
---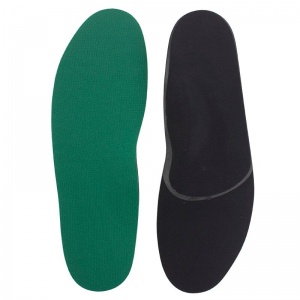 Soft padded foot bed
Medium arch support for medial and lateral support
7 available sizes to ensure fit
3/4 length or full length
| | | |
| --- | --- | --- |
| | | In stock now |
£18.99
---
Deep heel cupping and light to medium arch support
Thin & ultra-light design
Perfect for walking, running, football and tennis
Helps to prevent over pronation, shin splints and more
| | | |
| --- | --- | --- |
| | | This product has been discontinued. Please contact our team for details of the latest release. |
£28.99