How to Stop Cracked Heels
28 June 2021
For many hard-working people who spend most of the day on their feet, cracked heels can quickly become a fact of life. If you are nodding your head right now, you may be glad to hear that this can change. We are here to help you get rid of cracked, dry and rough skin on your feet once and for all.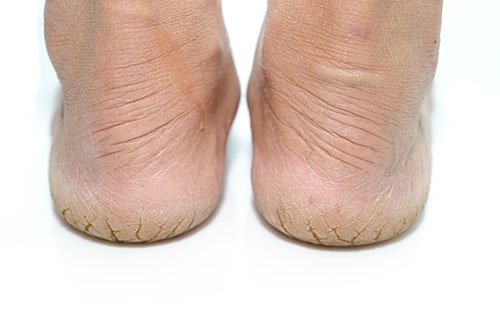 What Causes Cracked Heels?
Dry, cracked heels and feet is a very common problem that has a number of different causes, though it does seem to affect women more often than men. Cracks, also known as fissures, occur when the skin on the bottom of the feet becomes too dry and splits open. They are more likely to develop if you:
Spend a lot of time standing
Wear backless shoes that don't support the heel
Don't moisturise your feet often enough
Like to take very hot baths or showers
Scrub or exfoliate your feet dry
Use harsh, drying soaps on your feet
Fortunately, getting rid of cracked heels rarely requires medical attention. Below is a list of some of the best home remedies for cracked heels, and, by following our advice, you can get rid of this nasty little problem with little to no effort.
1. Scrub Your Feet Regularly and Correctly
You are probably well aware of the importance of exfoliating when dealing with rough heels. But did you know that scrubbing your dry feet the wrong way can split your skin even further?
These are the golden rules to follow when scrubbing your feet:
Always soak your feet in lukewarm water before exfoliating
File the heels very softly and always in only one direction
Exfoliate at least once a week and no more than once a day
Only use foot files of the highest possible quality
2. Moisturise and Massage as Often as You Can
When you're done scrubbing, make sure you moisturise right away with a high-quality foot cream. Massaging the cream onto your feet twice a day, regardless of whether you've exfoliated or not, leads to even faster results. For the best possible treatment, always use a cream with either urea, salicylic acid, alpha-hydroxy acids or saccharide isomerate.
We highly recommend the Silipos Gel Heel and Elbow Slip Over Sleeve, which can be placed anywhere on the foot and heel to moisturise and help repair damaged skin.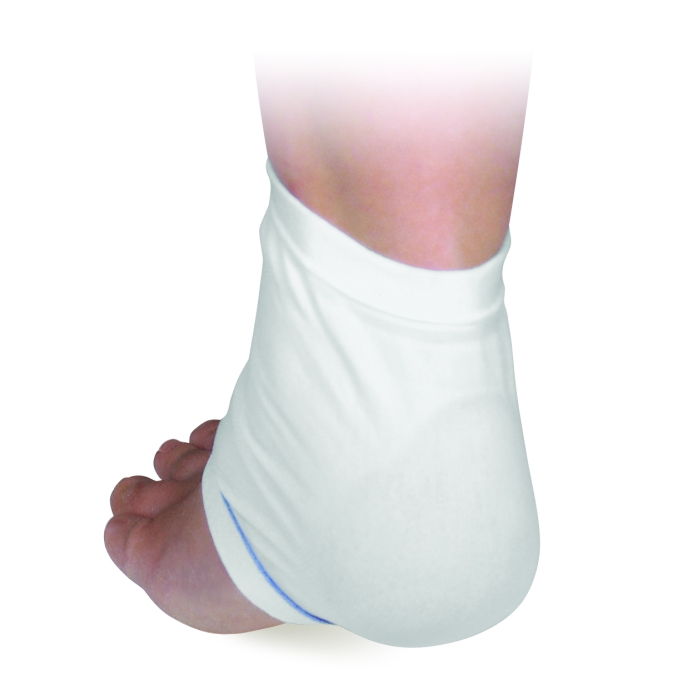 3. Wear a Gel Sleeve
To further speed up your recovery and make sure the dry skin on your feet remains properly moisturised, optimising the heeling process, try one of the many silicone gels available to help you out. We recommended you try these Footmedics Silicone Gel Heel Cups, made to alleviate heel pain and encourage natural recovery of the foot, or this Silipos Gel Heel and Elbow Slip Over Sleeve that aids in the healing of cracked heels using mineral oil gel.
Although it may seem like an impossible task, getting rid of cracked heels, no matter how severe the cracks may seem, is actually quite simple and involves three simple steps: removing the dead skin with a proper scrub, moisturising, and making sure your feet remain properly moisturised and soft until the healing process is complete.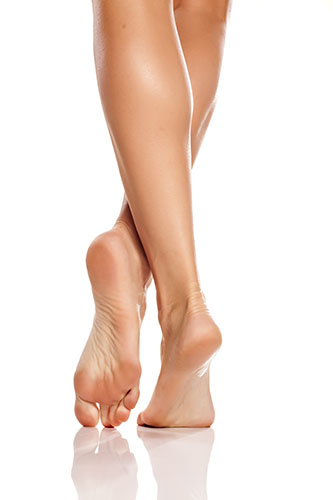 Are you experiencing dry or cracked feet? Share you thoughts below or comment on our Facebook and Twitter.