Best Thermal Insoles for Shoes and Boots 2023
1 January 2023
When the cold of winter sets in, you most likely have your favourite pair of warm boots or socks to keep your feet feeling cosy, but that isn't always enough. When these fail, how then do you keep your feet warm? A great way to stop heat escaping is by wearing an insulated or heated pair of insoles, which can provide a massive boost of heat to your feet on the coldest days, turning your regular shoes into a snug bed of warmth.
To help you sort through the convoluted world of orthotics, footbeds and insoles, we've had our product experts at ShoeInsoles.co.uk put together their list of the ultimate insulated insoles to keep you warm this winter. We'll point out a unique advantage of each, and hopefully let you know which pair is best for keeping your feet warm this winter.
What Does this Guide Have in Store?
Our Best All-Round Thermal Insoles for Boots and Shoes
Winner: Pedag Viva Winter Insoles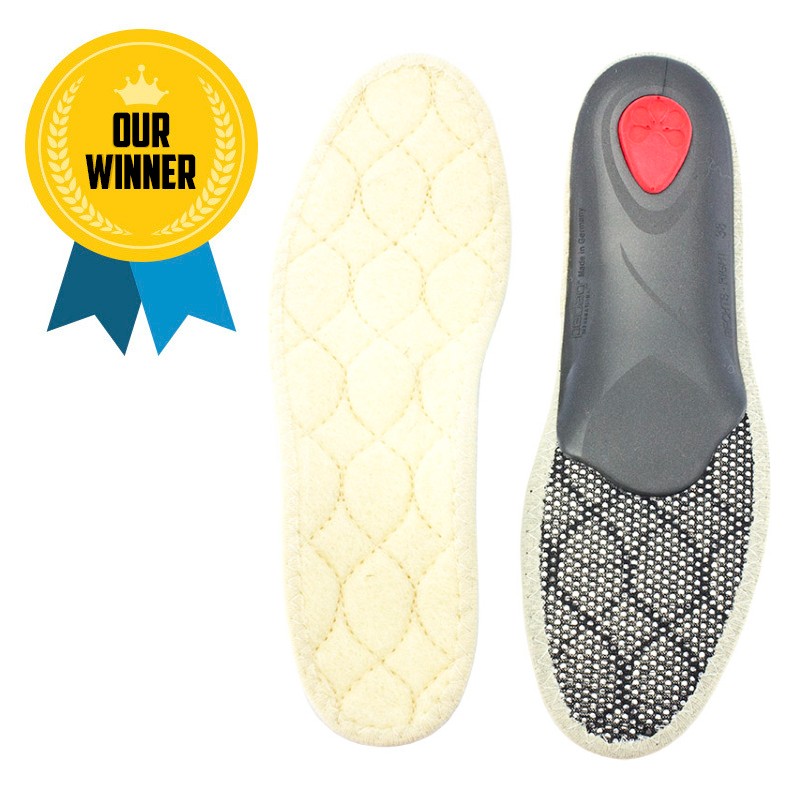 Why We Love Them...
✔ Middle layer of closed air cells provide a premium thermal effect
✔ Aluminium base and plush wool liner combine for intense insulation
✔ Built-in arch support and heel padding ensures all-round comfort
Perfect For...
✔ Work boots, hiking boots, everyday shoes
✔ Arch support and shock absorption
Not the Best For...
✘ Footwear with ready built-in arch support (See our solution)
✘ Intense sporting use (See our solution)
Experts's Verdict: The natural materials of the woollen top layer of the Pedag Viva Winter Insoles provide a really nice feel under the sock, helping the insoles to noticeably boost the cosy feel of either boots or shoes. In addition, these winter insoles feature an underside made of special aluminium foil, which works to shield the feet from cold ground.
Customer Verdict: "If my feet could talk, they'd have said 'Ahhhh thank you' the minute they were first introduced to these insoles! I will be ordering more. Plus fast delivery from this site. Faultless." ★★★★★ Alexandra
Best Battery-Powered Heated Insoles for Boots
Winner: Therm-IC Heat Flat Heated Insoles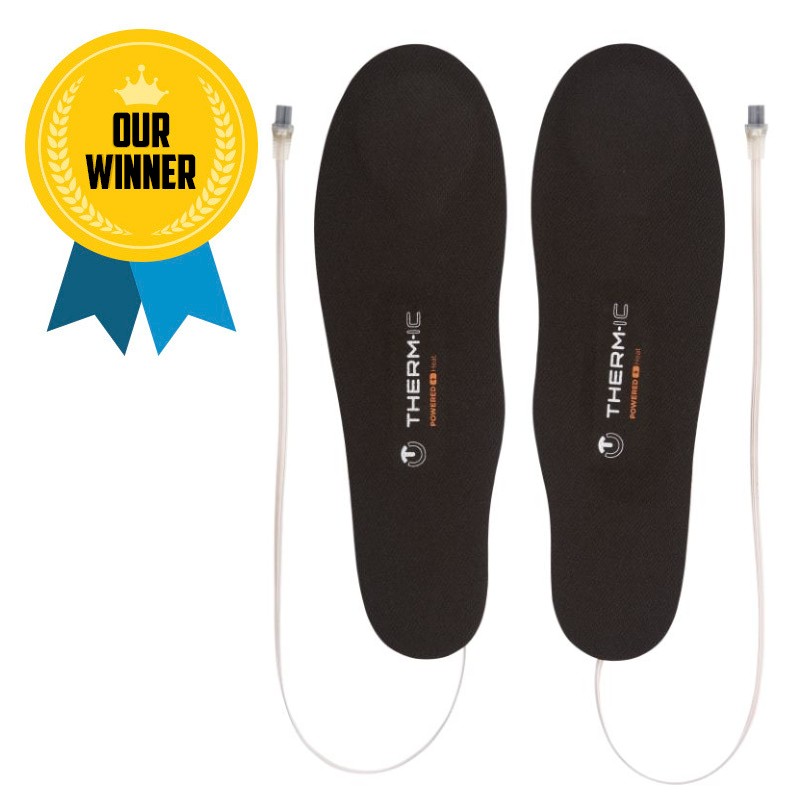 Why We Love Them...
✔ Battery-powered heating element keeps your feet toasty warm
✔ Provides all-day warmth with battery lasting up to 22 hours of use
✔ Clever design allows for a comfortable fit, even in tight-fitting shoes
Perfect For...
✔ Trainers, work shoes, hiking boots, ski boots
✔ Raynaud's disease, chronic cold feet
Not the Best For...
✘ Those in need of arch support (See our solution)
✘ Warmth without batteries (See our solution)
Expert's Verdict: On the coldest days when you may be sitting or standing around outdoors, heat-retention alone may not do the trick. The Therm-IC Heat Flat Heated Insoles are an ideal solution, as they include built-in heating elements to warm your feet to the ideal temperature.
Our Best Thin Thermal Insoles for Shoes
Winner: Pedag Merino Full Insoles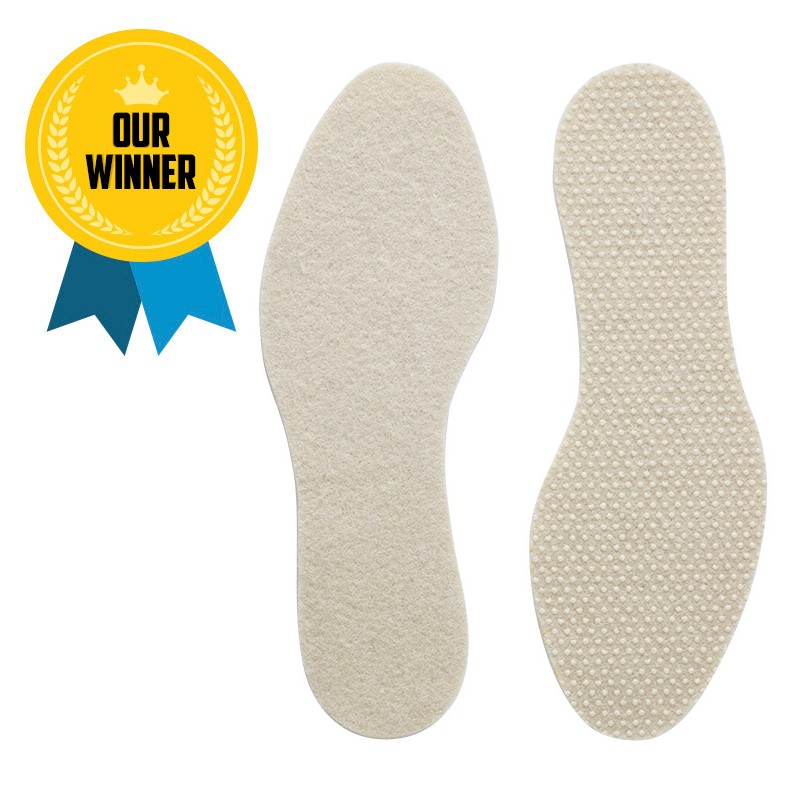 Why We Love Them...
✔ Silky-soft merino wool provides luxury warmth despite a thin design
✔ Natural thermal fibres with tiny temperature-regulating air cells
✔ Thin enough to fit inside tight shoes while still maintaining warmth
Perfect For...
✔ Narrow or tight-fitting shoes
✔ Everyday use
Not the Best For...
✘ People who need extra arch support (See our solution)
✘ Shock and impact protection (See our solution)
Expert's Verdict: The Pedag Merino Full Insoles are made using super-silky merino, encouraging comfort while trapping the heat around your feet. Simple yet effective, these insoles combine a thin low-profile design with insulating materials, helping to regulate your temperature in all sorts of conditions.
Customer Verdict: "These fit perfectly inside boots/shoes and give a wonderful thin layer of warmth" ★★★★★ Sue
Our Best Insulated Insoles for Shoes
Winner: Pedag Alu Astro Thermal Winter Insoles
Why We Love Them...
✔ Aluminium and foam layers for comprehensive heat retention
✔ Activated carbon filter helps maintain hygiene and prevent odours
✔ Lightweight and breathable offers warmth without excess bulk
Perfect For...
✔ Thinner shoes without too much room
✔ Shoes with climate membranes and other snow/water resistance
Not the Best For...
✘ Extremely cold temperatures (See our solution)
✘ Arch support (See our solution)
Expert's Verdict: The Pedag Alu Astro Thermal Winter Insoles feature a dual-layer design to offer comprehensive warmth. The base is made of reflective aluminium, which traps heat and resists cold. The foam above offers comprehensive insulation, further preventing cold air circulating around your feet. Despite this powerful cold protection, the insoles remain thin and lightweight, perfect for narrow footwear, or shoes that already have a climate membrane.
Warm Your Feet This Winter
Your feet may feel warm while you're inside, but despite your best efforts, this heat will leave your feet minutes after stepping out into the cold. These insoles will help to trap that heat into your shoes or boots, making everything from walking in the snow to skiing or ice skating more enjoyable for longer. If you'd like to see the rest of our warmest insoles, feel free to explore our entire Thermal Insoles section.
Looking for more ideas for keeping your feet warm while in the home? Take a look at our Heated Slippers section, featuring cosy slippers with heat pads over the toes!
Do you have a question, or something to add? Why not let us know in the comments, or find us on Twitter and Facebook!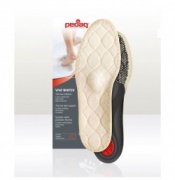 Foot support with three layer thermal shield
Super soft pure wool is soft and plush against your feet
Relieves pain in the forefoot, arch and heel
Aluminium underside provides support and enhances heat retention
| | | |
| --- | --- | --- |
| | | In stock now |
£15.49
---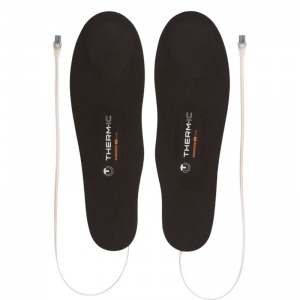 Thin heated insoles for discreet heating
Keep your feet at ideal temperatures
Easily fits into most shoes, including snow and ski boots
Universal size – trimmable for perfect fit
| | | |
| --- | --- | --- |
| | | In stock now |
£28.95
---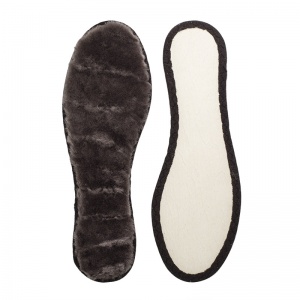 Fluffy lamb's wool insoles for use in cold weather
Indulgent in-shoe comfort
Perfect for winter wear outdoors
Anti-slip bottom coating enhances stability
| | | |
| --- | --- | --- |
| | | In stock now |
£8.99