Best Leather Insoles
Tuesday, 7 August 2018
When it comes to footwear, like in many other walks of life, the classics are often the best. Speaking in terms of shoes and insoles, this of course means leather – a material that's been used to make footwear for thousands of years, and for good reason. Compared to the cheap synthetic materials of most modern insoles, leather breathes better, retains its shape for longer, and will help avoid common foot problems like excessive sweating and athlete's foot. These qualities make it unbeateable for those on their feet for long hours of the day.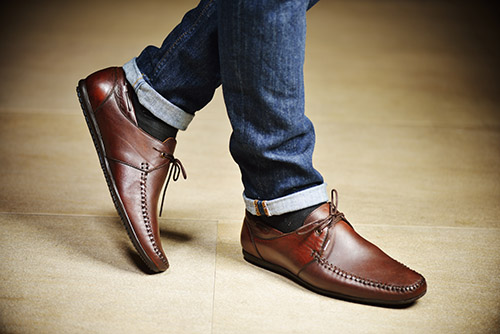 Leather insoles are breathable and durable, providing long-term support and comfort
But with so many insoles out there, how are you to separate the good from the bad? At ShoeInsoles.co.uk, we're here to help, and we've had our experts come up with their list of the Best Leather Insoles, using plenty of feedback from our customers as a guideline. These insoles provide excellent comfort, breathability and support, proving that most of the time, you just can't beat the classics.
Woly Comfort Natural Leather Insoles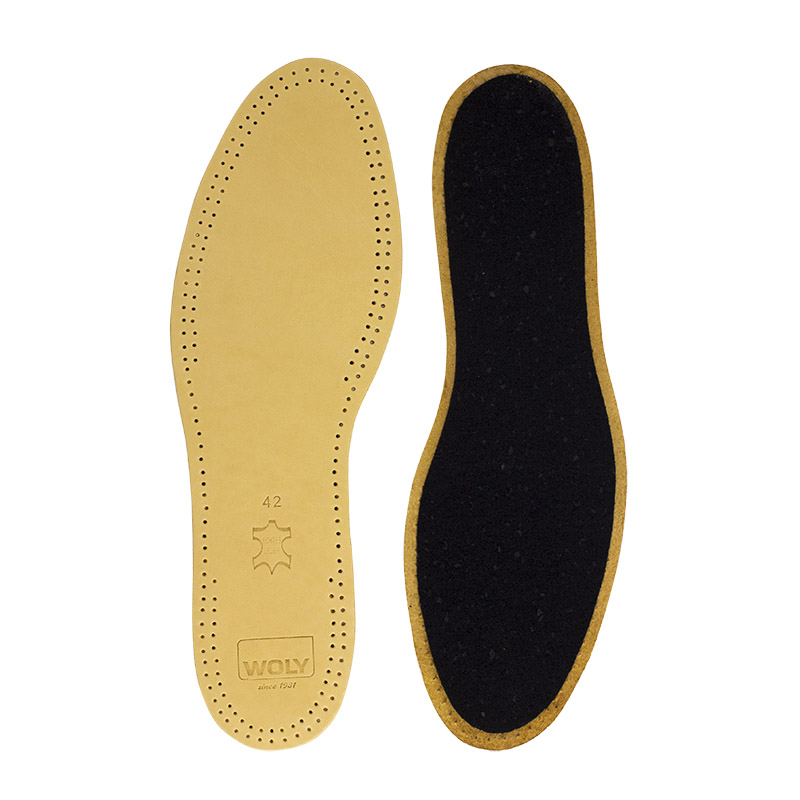 Starting our list out strong is a pair of insoles that combines elegant design with comfort and support: the Woly Comfort Natural Leather Insoles. These insoles are made with a luxury, high-quality leather, making them ideal for enhancing comfort while protecting your shoe's original shoe bed. They contain a natural charcoal middle layer for excellent odour control, with a thin latex foam bottom to provide extra cushioning, making them ideal for providing a classy and discrete boost to your shoes.
Key Feature: Made with high quality breathable leather; charcoal middle layer for extra odour control.
Pedag Viva Insoles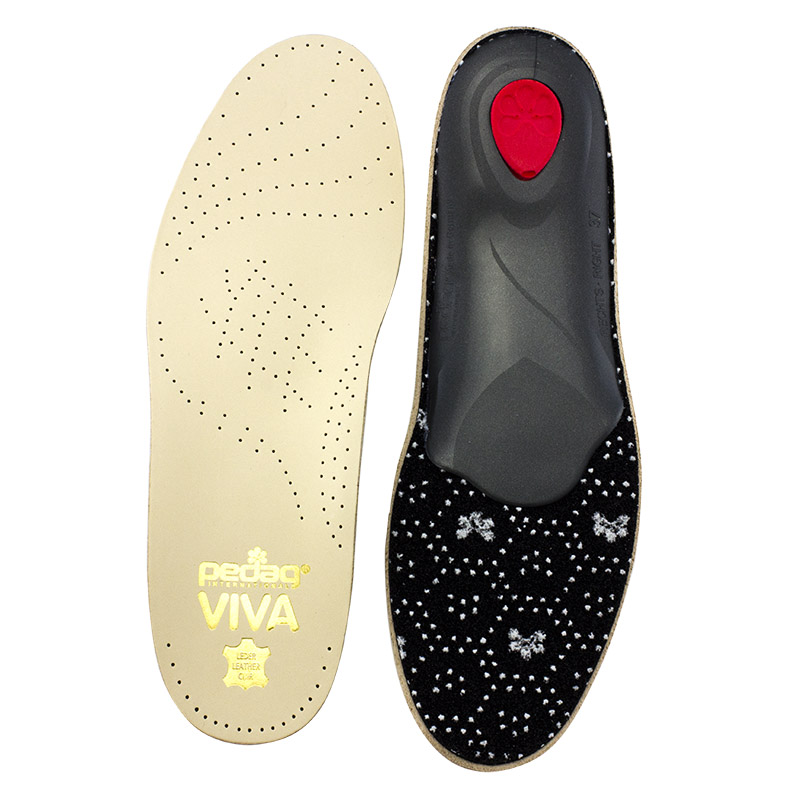 The right leather insoles can completely transform the comfort of your shoes, turning a comfortable pair into one you'll want to wear everywhere. The Pedag Viva Insoles are a perfect example, providing shock absorption as well as support for your arches, forefeet and heels. Preventing both fatigue and pain while reducing odour and allowing full breathability, insoles don't come much better than these. For those looking to support the heel and forefoot especially, these are also available as Viva Mini Insoles.
Key Feature: Shock absorbing, supportive and comfortable; carbon filter absorbs moisture and reduces odour.
Pedag Leather Full Insoles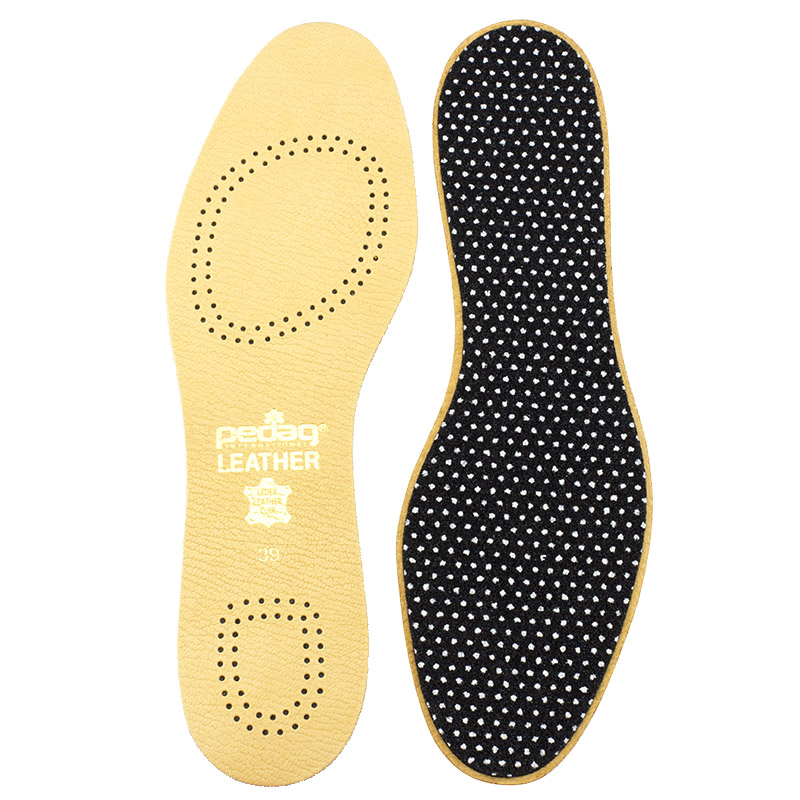 One of the main benefits of leather insoles is that they can help create an ideal climate for your feet – reducing moisture and odour to prevent infection while enhancing comfort. The Pedag Leather Full Insoles do just that; helping to prevent foot odour and keep your feet feeling fresh. Made with Pedag's active carbon filter as well as breathable leather and sheepskin, these insoles will maintain plenty of comfort while keeping you feet cool all day long.
Key Feature: Maintain an ideal microclimate for feet; charcoal, leather and sheepskin maintain freshness and breathability.
Dasco Ladies' Fine Leather Insoles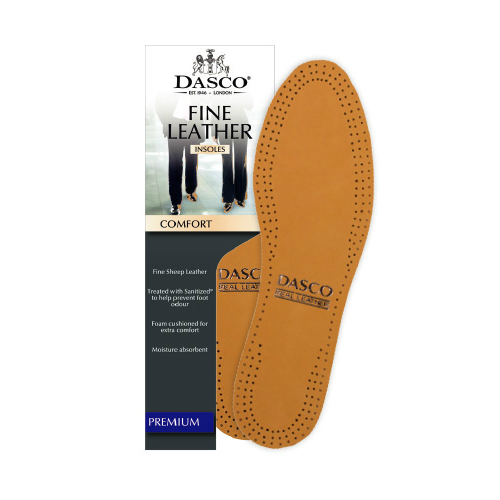 Another key benefit of leather is its ability to mould to the shape of your foot better than synthetic materials, providing long-lasting custom comfort. The Dasco Ladies' Fine Leather Insoles use this principle to provide extra support, helping to prevent strain, discomfort and a whole host of foot problems. Treated with an antimicrobial coating to maintain hygiene, these moisture-absorbent insoles provide everything you should be looking for in an insole.
Key Feature: Mould to the natural shape of your foot; treated with odour-control technology.
Pedag Magic Step Plus Memory Foam Arch Support Insoles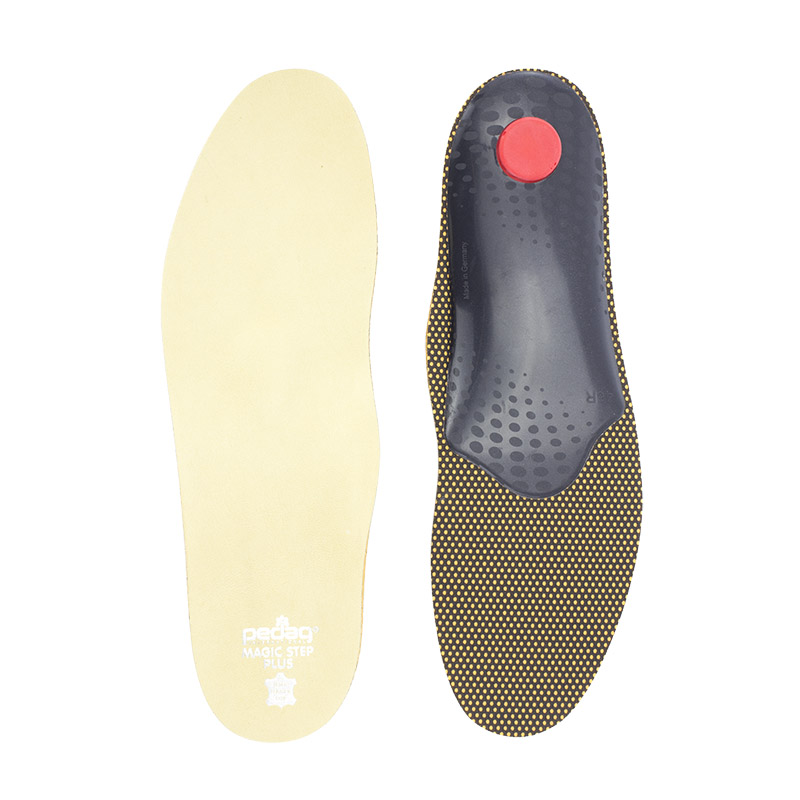 While synthetic materials can't provide the same quality as leather insoles, memory foam can add an important cushioning factor. The Pedag Magic Step Plus Memory Foam Arch Support Insoles provide a little bit of everything – with breathable moulding leather, built-in arch support and a memory foam layer for extra cushioning. Helping to reduce fatigue, cushion the heels to reduce joint pain, and keep your feet fresh, these insoles are ideal for anyone who isn't willing to compromise.
Key Feature: Combine arch support, breathability, mouldability and cushioning; excellent all-round insole.
Better with Leather
No matter what kind of shoes you're looking to improve, there isn't a better option than leather. Trying to control odour, moisture and heat? Or are you looking for long-lasting comfort, support and contouring to your feet? Leather provides all of these benefits and more, proving that if you're really looking for the best, it's a good idea to stick to the classics.
Not convinced by our experts' picks? Take a look at our entire range of Leather Insoles.
Do you have a question, or something to add? Why not let us know in the comments, or find us on Twitter and Facebook!
Shop Related Insoles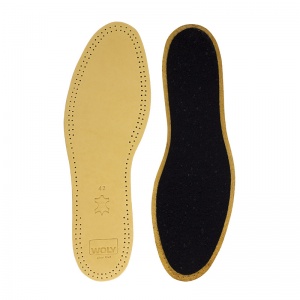 High quality leather insoles
Charcoal based anti-odour layer
Soft latex foam for comfort and support
Thin and lightweight
£8.99
---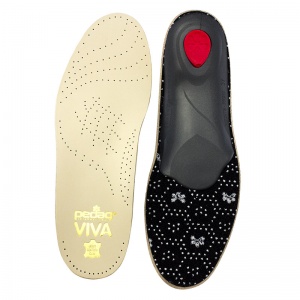 Foot support for demanding feet
Relieves forefoot, arches and heels
Active carbon filter to reduce odour
Fine leather for lasting quality
£15.75
---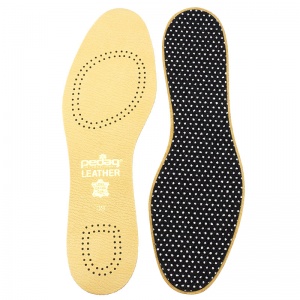 Leather insole for ultimate comfort
Freshness booster to prevent bad odours
Made with Active Carbon
Genuine leather & sheepskin for lasting quality
£7.95
---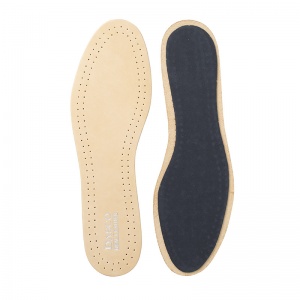 High-quality sheep leather insoles
Treated to prevent foot odour
Foam cushioning for extra comfort
Intended for everyday wear
£5.85
---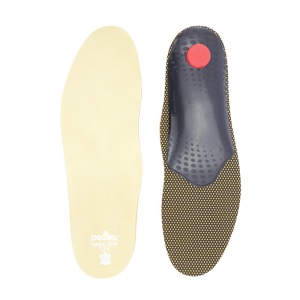 Breathable leather top provides improved freshness
Memory foam layer for superior cushioning
Noticeable comfort – ideal for day-to-day use
Built-in arch support for increasted comfort
£15.49