Best Kids Insoles for Walk to School Week
Tuesday, 1 May 2018 | Admin
Throw out the bus timetable and don your best walking shoes, as National Walk to School Week is taking place between 21st – 25th May! During this week, thousands of school children across the UK, and their parents, will be taking part in celebrating the many benefits that walking brings. Less than half of all primary school children walk to school across the country, and this is a troubling statistic when you take into consideration the weight problems facing a number of children.
Walking to school can make children feel healthier and happier, as it encourages them to take part in gentle exercise and get some fresh air before getting to school. Encouraging kids to walk to school, rather than taking the bus or driving them in, also reduces congestion and pollution outside of the school gates, making the mornings pleasant for everyone involved. Here at Shoe Insoles, we have put together a list of the Top 5 Best Kids Insoles for Walk to School Week to prepare your kids for the most comfortable walking experience on their journey to school.
Woly Fun and Fresh Kid's Insoles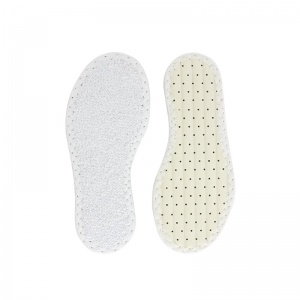 Sometimes it can be a pain to get kids dress in the morning; the Woly Fun and Fresh Kid's Insoles are a great addition to a child's shoe for those who have a particular aversion to socks. Freshly scented with a soft, 100% natural cotton layer, they are great basic insoles that are especially perfect to use in plimsolls, trainers and flat ballet shoes.
These insoles contain a charcoal middle layer that promotes a natural odor control and provides a nice soft base for ill-fitting or uncomfortable store bought shoes. Sold in convenient pairs, these thin and lightweight insoles are designed to reduce foot movement inside of the shoe, preventing your child from experiencing any discomfort or getting blisters from unnecessary friction on the base of the foot.
Peapod Junior Kids' Insoles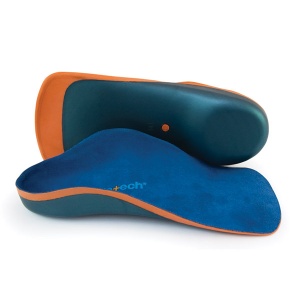 Taking care of your little one's feet early on is especially important, as any foot problems developed in childhood can worsen over time and become difficult to treat in adulthood. For children that regularly experience conditions such as arch pain, knee pain or back pain, the Peapod Junior Kids' Insoles are the perfect antidote to moulding your child's feet into the right shape.
These insoles are heat mouldable and grindable to suit any foot, no matter what shape or size. Made up from a 1.5mm thermoplastic base, they are designed to save as much space as possible so that your child can carry on wearing their shoes as if the insoles aren't even there. They are also especially suited for children who suffer from tendon pain, postural related symptoms or metatarsal pain.
Footactive Kids Insoles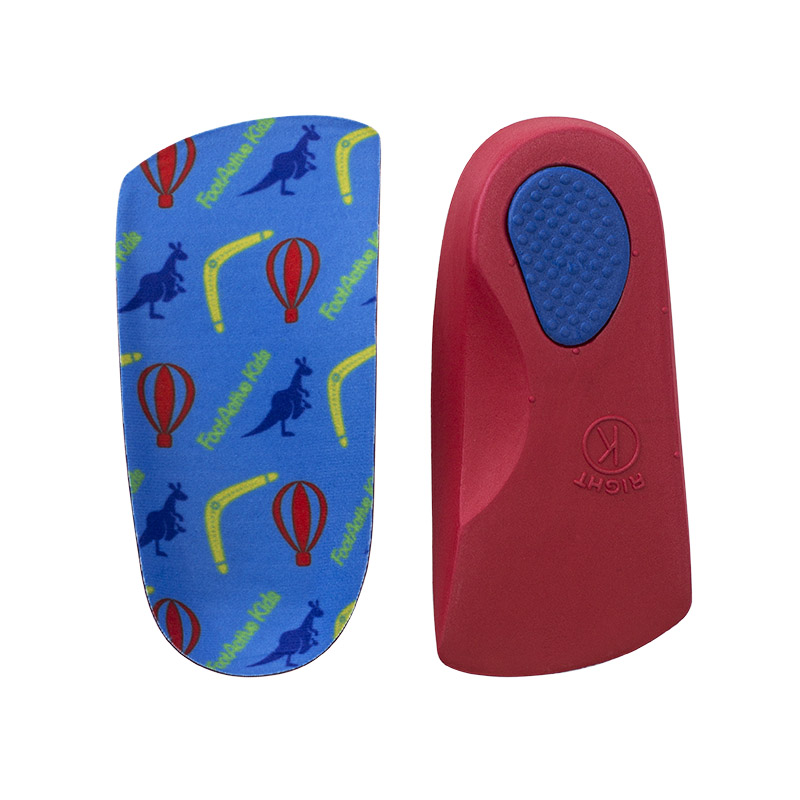 For kids that suffer from flat feet or fallen arches, the Footactive Kids Insoles are the perfect correcting insoles to aid the natural arch shape the foot should have. Entice your kids with the fun and colourful crocodile design, while realigning their feet to prevent them having their conditions worsen as they grow older.
The Footactive Insoles are designed to help a child to develop a normal walking pattern from a young age, using a strong arch support and built-in metatarsal raise for increased stability. The Durapontex heel pad provides cushioning and support on a child's heel as they walk. The Footactive Insoles are also beneficial for kids suffering from Osgood Schlatter (children's knee pain) and Sever's Disease (children's heel pain).
Kids Feet in Motion Insoles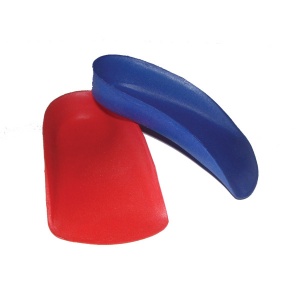 Brightly coloured and fully functional, the Kids Feet in Motion Insoles are suitable to use on a range of conditions including arch pain, shin splints, back pain and other postural related symptoms. These are a great insole to have to gently correct any problems with your child's feet, before those issues become persistent later in life.
Kids are generally more active than adults during their daily lives, so these insole can help to support your children's legs throughout their play. They feature a medium density EVA orthosis, and come in a choice of flat base or pre-posted 3 or 5 degree angle heels.
Formthotics Junior Insoles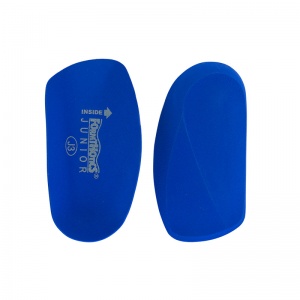 For premium insoles designed to help a child's foot stay in it's natural shape and posture inside of the shoes, the Formthotics Junior Insoles are idea for enhancing a child's development of their musculoskeletal system. The insoles feature a wide medial flange to cradle your child's arch and proving long-term comfort.
These insoles are particularly perfect for walking as their are designed to reduce fatigue by redistributing the weight and pressure of the foot evenly. Children between the ages of three and nine years old can especially benefit from wearing these insoles if they have a tendency to over-pronate or have hypermobility in the feet.
Making Little Feet Happy
Choosing the right insoles for you kids will not only help them to walk better, but also prevent them from suffering from any foot-related pains or conditions throughout their lifetimes. Get those tiny feet protected and well taken care of so that they can experience the joys of walking to school everyday!
Let us know whether you and your kids will be taking part in National Walk to School Week in the comments below, or find us on Facebook and Twitter!
Shop Related Products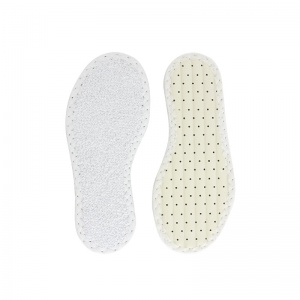 Children's insoles
Lightly scented insoles
100% natural cotton
Charcoal based anti-odour layer
Thin and lightweight
Child sizes 6-13 and 1, 2, 3
Sold in convenient pairs
£1.99
---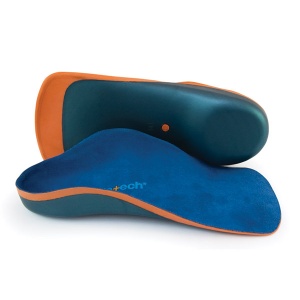 Suitable for a range of conditions
1.5mm thermoplastic base
Designed especially for children's feet
Heat mouldable/grindable
£13.99
---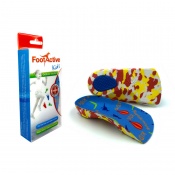 Helps prevent problems before they arise
Ideal for fallen arches or flat feet
Re-aligns the foot to prevent multiple problems
Helps the child regain a normal walking pattern
£16.95
---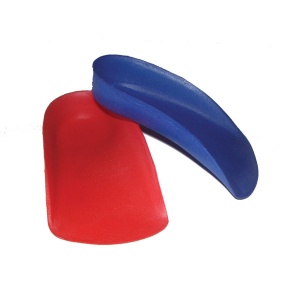 Brightly coloured and functional
Medium density EVA
Flat base or pre-posted to 3 or 5 degree heel
Available in a range of sizes
From: £22.99