Best Insoles for Wellies 2023
4 January 2023 | Eugene
Cold and wet weather is a reality of life, so everyone needs a good pair wellies to keep their feet warm and dry when it happens. Wellies aren't always the most comfortable footwear though, as they can be quite rigid, leaving plenty of room for airflow and friction to make your feet cold and uncomfortable. It doesn't have to be this way, though, as a good pair of insoles can solve all of these problems.
Whether you want to cushion your feet while you walk, enjoy your favourite music festival or stay cosy and warm in cold conditions, we've got the ideal insoles for you. At ShoeInsoles.co.uk, we know our insoles, and have hand picked some of our favourites for boosting the comfort of your wellies. Read on the learn about the Best Insoles for Wellies, and hopefully you'll come across the perfect option for you.
Best Cushioning Wellie Insoles
Sorbothane Shock Stopper Double Strike Insoles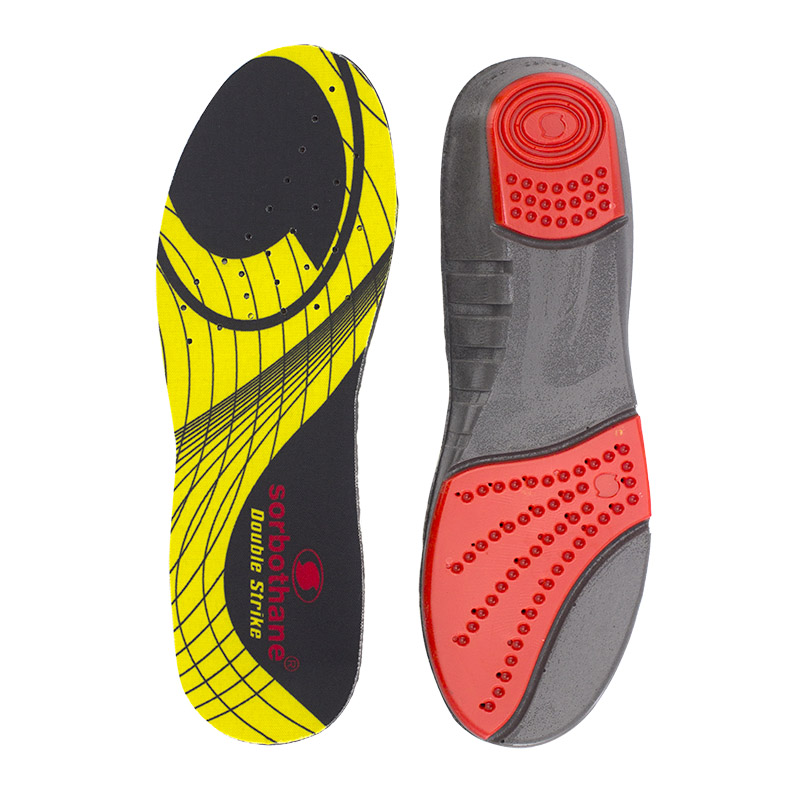 Our favourite welly insoles, primarily designed for hiking, long walks, and standing for long periods, are the Sorbothane Shock Stopper Double Strike Insoles. These remarkable comfy insoles will cushion your foot with every step, relieving pain in the forefoot, arches and heels while reducing fatigue. A special shock absorbing compound in the heel and forefoot area stops the two main points of impact, making your wellies as comfortable as your trainers.
Excellent for walking on varied or firm terrain, these insoles are made with a viscoelastic material that mimics human flesh, moving with your feet for hours of comfort. The moulded heel cup and arches provide high levels of support, while the antibacterial top sheet kills bacteria to keep your wellies smelling fresh for longer.
Best Wellie Insoles for Cold Days
Pedag Viva Winter Insoles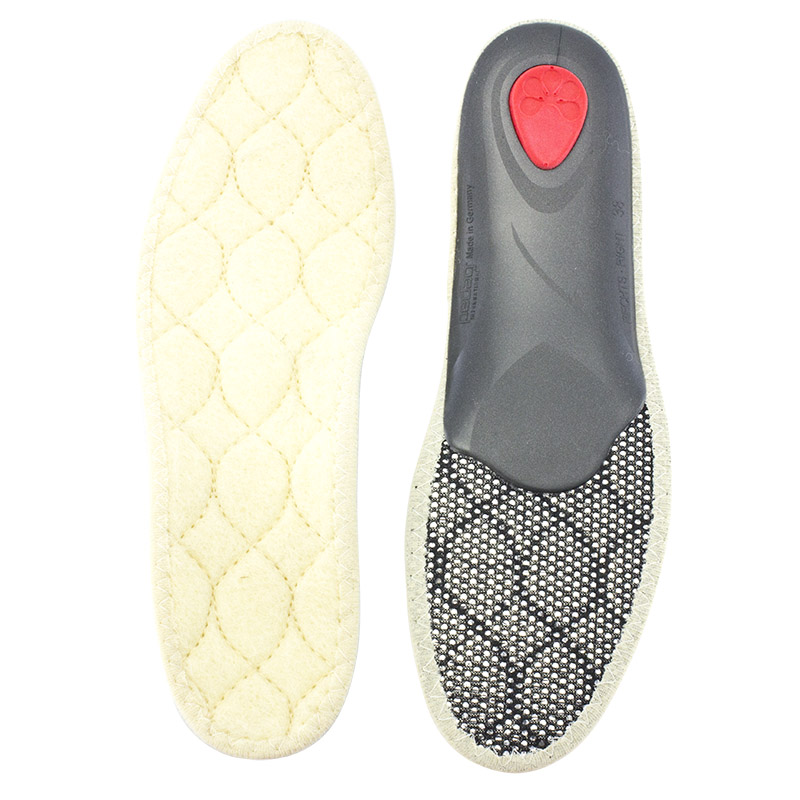 Next is a pair of insoles that will satisfy a number of needs, as they are warm, cushioning and highly supportive. The Pedag Viva Winter Insoles are perfect for use in almost any pair of wellies, transforming the firm and uncomfortable bed of your boots into a contoured and shock-absorbing surface.
With excellent arch support and heel cushions these insoles will support your feet at all points during every step, making your hikes or garden work much more enjoyable. To battle those cold days, these insoles are made with super-soft pure wool as well as an aluminium underside, keeping your feet cosy, comfortable and warm.
Most Supportive Insoles for Wellies
Superfeet Green Performance Arch Support Insoles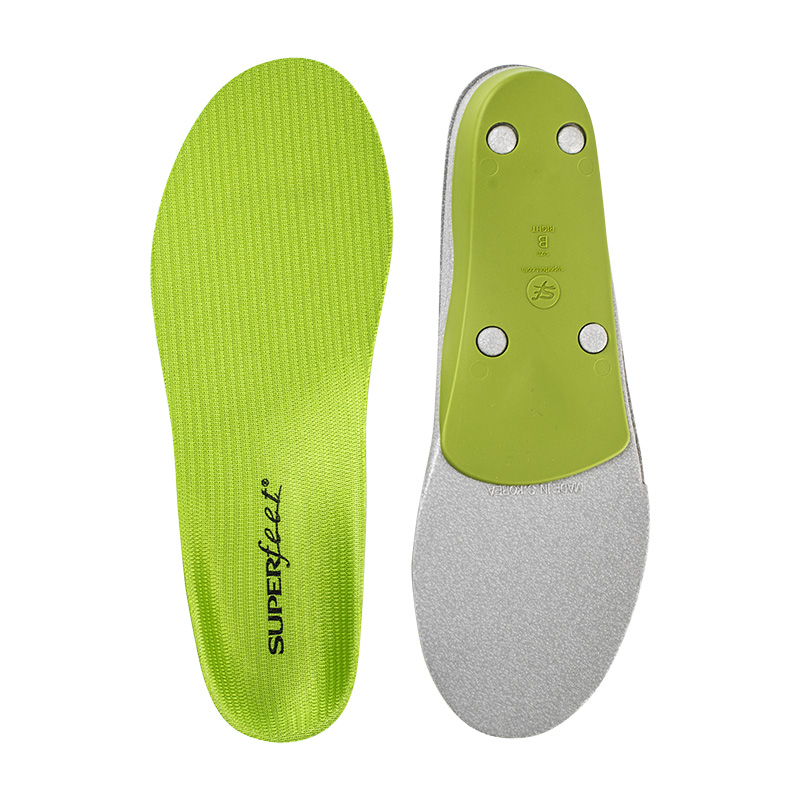 Wellies tend to be designed for practicality, which means they often feature flat footbeds that can lead to pain in all sorts of areas from your arches to your lower back. The Superfeet Green Performance Arch Support Insoles will transform a flat wellie sole into a perfectly contoured surface to provide you with a healthy, even gait.
Built with Superfeet's signature biomechanical shape, these insoles are designed to provide a comfortable walking motion, helping to take stress off of common pain areas as you walk. Cushioning, stabilising and odour-controlling, these insoles are tough to beat.
Cosiest Insoles for Wellies
Woly Exquisit Lambswool Insoles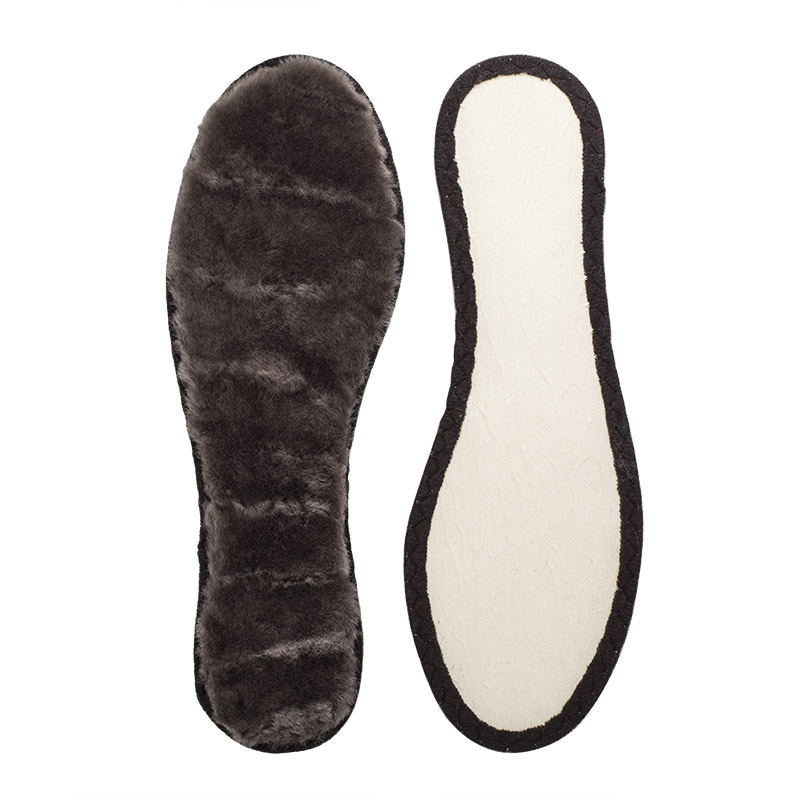 If you're committed enough to pop out into the garden at any time, regardless of the conditions outside, you need a pair of insoles that will make your wellies feel as comfortable as the slippers you left inside. The Woly Exquisit Lambswool Insoles are the perfect answer, made with fluffy lambswool to provide a luxurious and cosy feel, even while out in the rain.
These indulgent insoles provide excellent comfort, and are thin and flexible to fit in even the smallest of wellies. Perfect to provide that little bit of extra motivation in the winter, these insoles are aimed at keeping your feet comfortable in shoes with hard footbeds, which makes them an ideal choice for your favourite rubber boots.
Best Insoles for Heel Pain in Wellies
Tuli's Classic Gel Heel Cups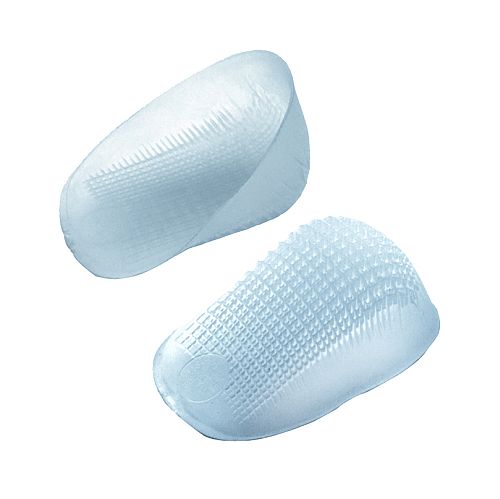 When hiking or walking the dog in your wellies, you may notice your heels becoming painful and fatigued due to repeated impact with the hard rubber footbed. The Tuli's Classic Gel Heel Cups provide an excellent solution to this problem, helping to cushion your heels to relieve pain and keep you comfortable for longer.
Made with soft and resilient TuilGEL, these heel cups are designed to provide you with plenty of relief without taking up too much room in your wellies or ruining the fit of your boots. With a waffle-shape multi-cell structure to dissipate impact away from your heels, you'll be able to walk for miles without feeling that familiar twinge of pain in the back of your foot.
Boost the Comfort of Your Wellies
After learning about some of our favourite insoles for wellies, we hope we've at least helped you narrow down what your looking for. These insoles will solve what we deem as the most common wellie-related problems: a lack of cushioning and a lack of warmth. If you're still undecided, feel free to visit us at ShoeInsoles.co.uk today where you can view our:
Do you have a question, or something to add? Why not let us know in the comments, or find us on Twitter and Facebook!