Best Insoles for Pregnancy 2023
1 January 2023
Women often describe pregnancy as the most wonderful, but the most physically trying time of their life. Whether you realise it, see it, or feel it, pregnancy puts a massive strain on your body. Pregnancy can cause a whole host of changes in your feet and body, including:
From insoles that cushion to options that allow you to continue to be as active as you need to be long into your pregnancy, we've got your feet covered.
Our Number One Pregnancy Insole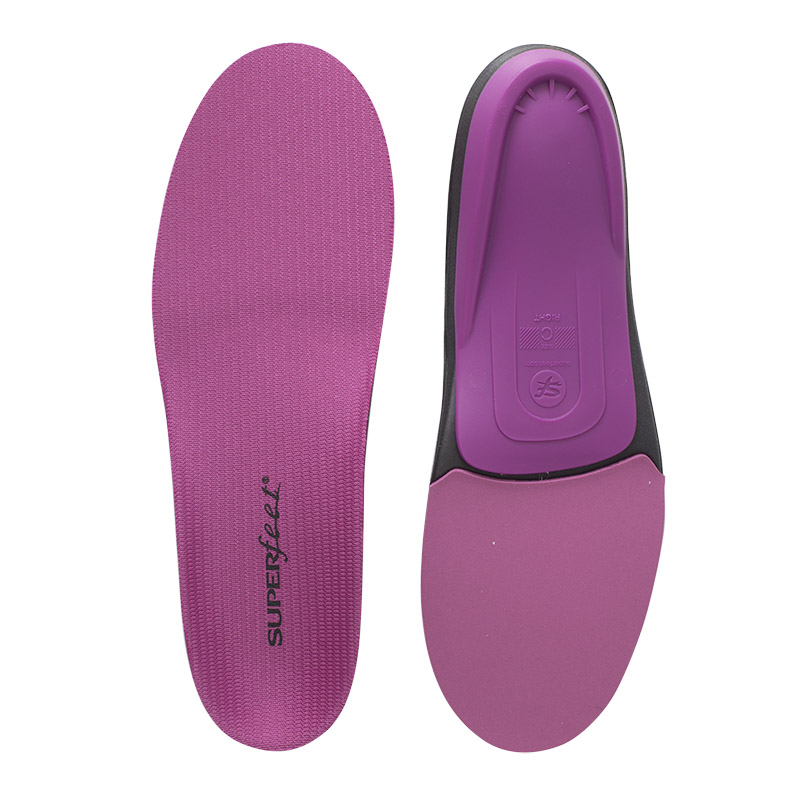 Superfeet Berry Insoles are designed with the unique requirements of female feet and women's footwear in mind. Contoured with a slimmer heel and a cushioned, shock-absorbent foam pad at the forefoot, these insoles ensure no matter how tired you feel, it's not your feet that slow you down.
What We Love:
Designed with the unique contouring and dimensions of the female foot in mind
Helps align the body when the knees take the brunt of excess childbearing weight
Superfeet are tried, tested and loved by millions of users worldwide
Our Choice for the Active Mum-to-Be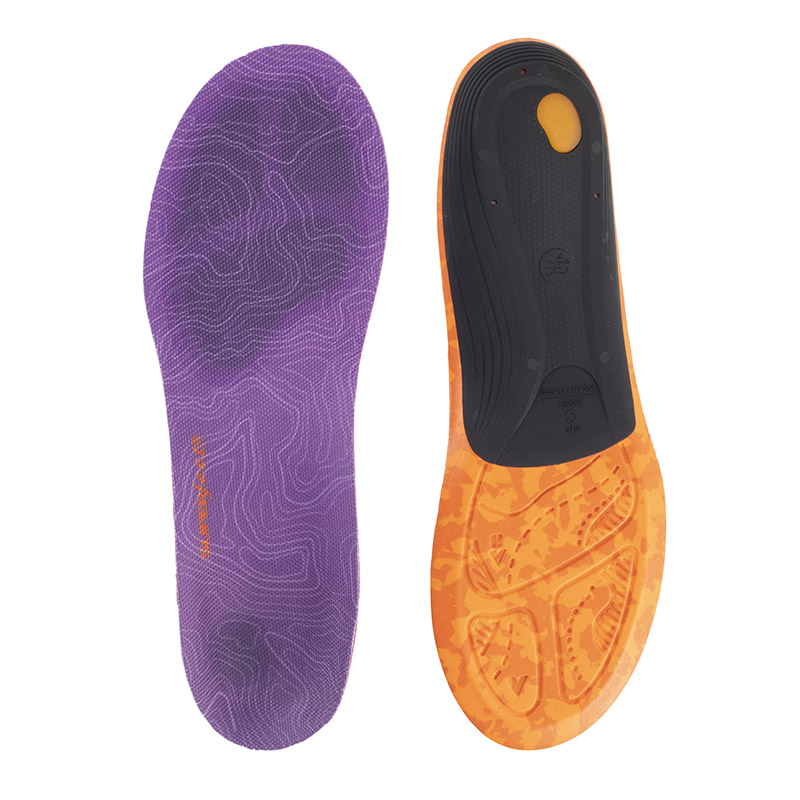 Just because you're pregnant, doesn't mean life slows down. If anything, it speeds up. Whether you're looking to keep up your exercise routine or you're concerned about commuting, Superfeet Women's Trailblazer Comfort Insoles guarantee to keep going as you long as you do. Walk, jog, jump and run in complete comfort.
What We Love:
The ultimate choice for the active mum-to-be
Designed with excess cushioning at the heel to absorb shock and impact
Perfect for the expectant runner/athlete looking to continue training throughout pregnancy
Insoles for Tired and Sore Feet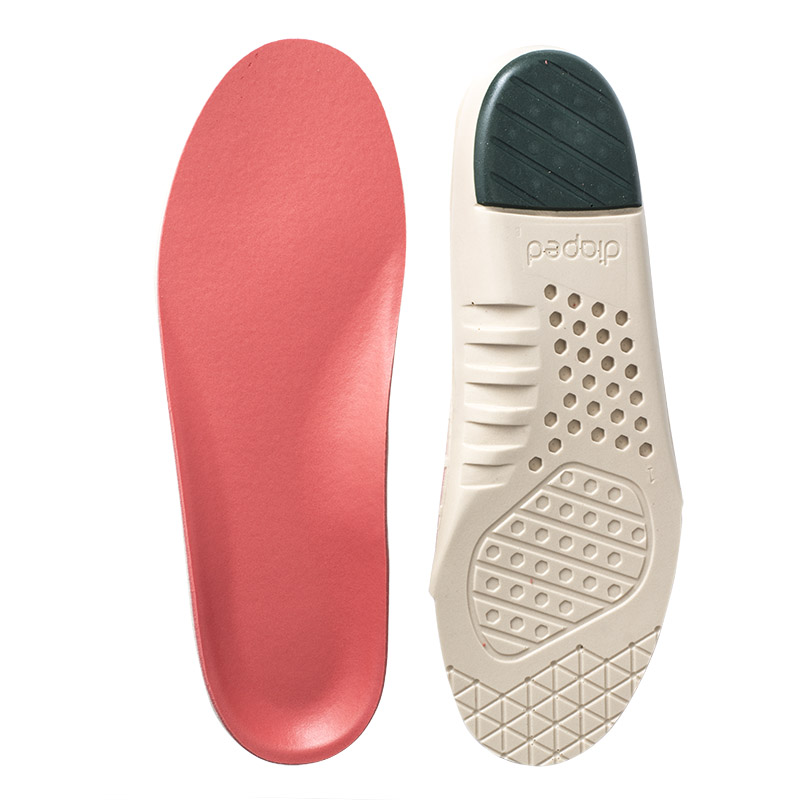 Pregnancy can wreak havoc on your feet. It's not just the excess weight of bearing a child either. Fatigue, tiredness, swelling, soreness and muscle pain can all conspire to put added strain on your already tired feet. Enter, Diaped Duosoft Plus Insoles. Designed for diabetics and those with conditions that attack the feet, these insoles are amongst our most cushioned and soft available.
What We Love:
Made with irresistibly flexible rubber that flexes as your feet move
Unrivalled impact and shock absorption during light/medium activity
Contoured cushion zones mitigate and spread the load of daily stress and strain
Our Choice for Swollen Feet During Pregnancy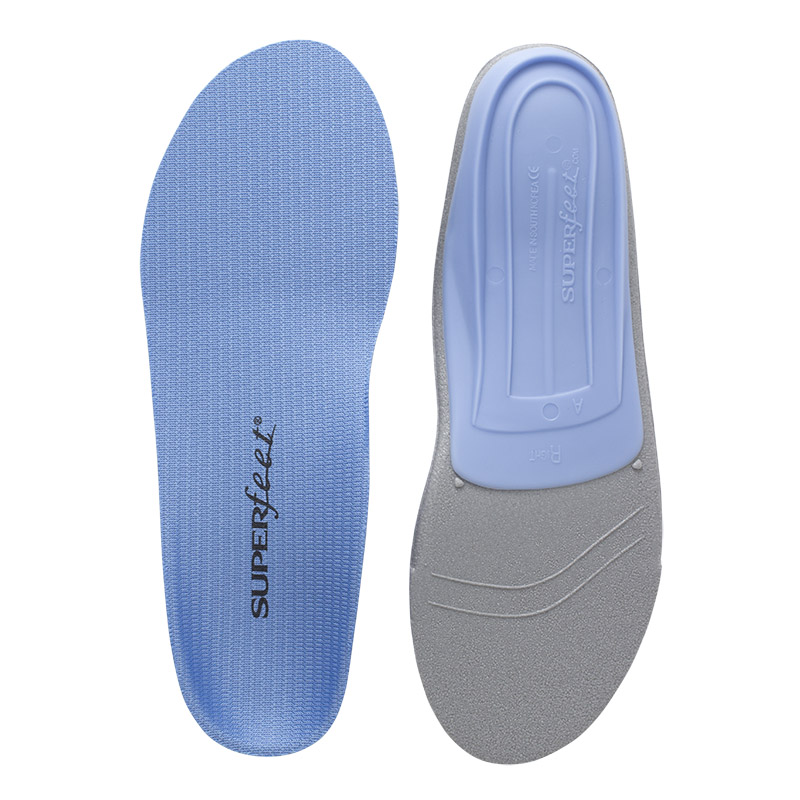 During pregnancy, your body retains more water than it normally would. This can result in swelling, particularly in the lower extremities. Swelling can make wearing certain styles of shoe difficult. The beauty of Superfeet Blue Active Insoles is that they're so thin, they allow your feet extra space within the shoe despite any swelling that may occur.
What We Love:
No compromise on support or comfort despite razor-thin 3.4mm thick forefoot
Versatile and flexible design grants the foot maximum space within the shoe
Any swelling is cushioned against the luxurious fabric top covering
Our Favourite Memory Foam Insoles for Pregnant Women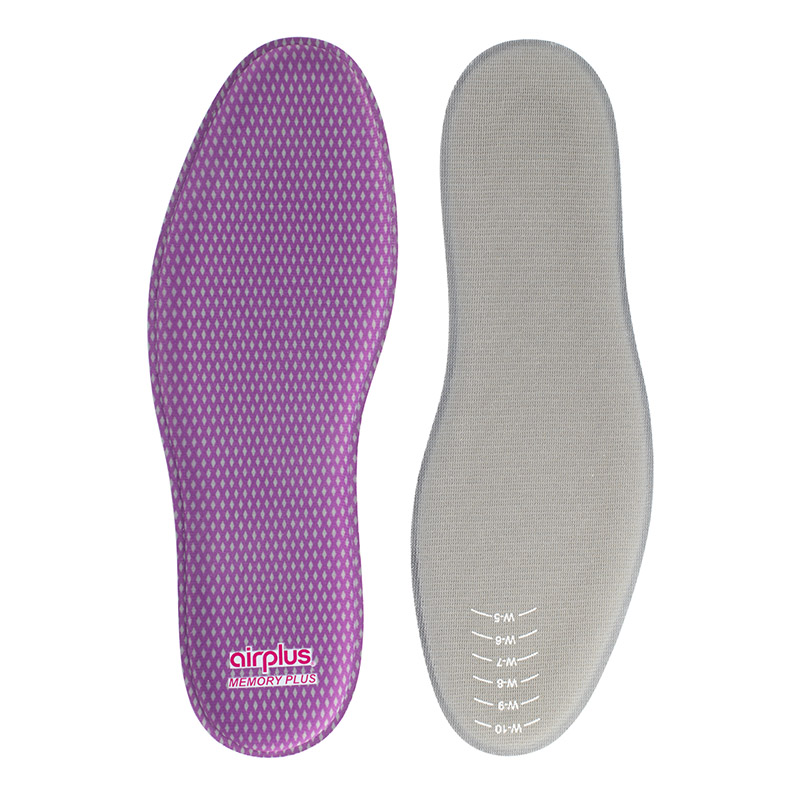 Memory foam insoles are invaluable to those suffering with foot-fatigue or soreness. This can be exacerbated during pregnancy due to changes in your hormones, body and sleep cycle. If you're looking for a little more cushioning, or somewhere to rest tired and weary feet, look no further. Airplus Ultra Memory Plus Full Foam Insoles are designed to take the weight off tired and overworked feet.
What We Love:
Memory foam foundation fabric is invaluable to tired, fatigued feet
Thick 10mm cushioning absorbs huge amount of shock and impact
Distributes pressure across the entire foot which is vital during pregnancy
Our Most Cushioned Insoles Available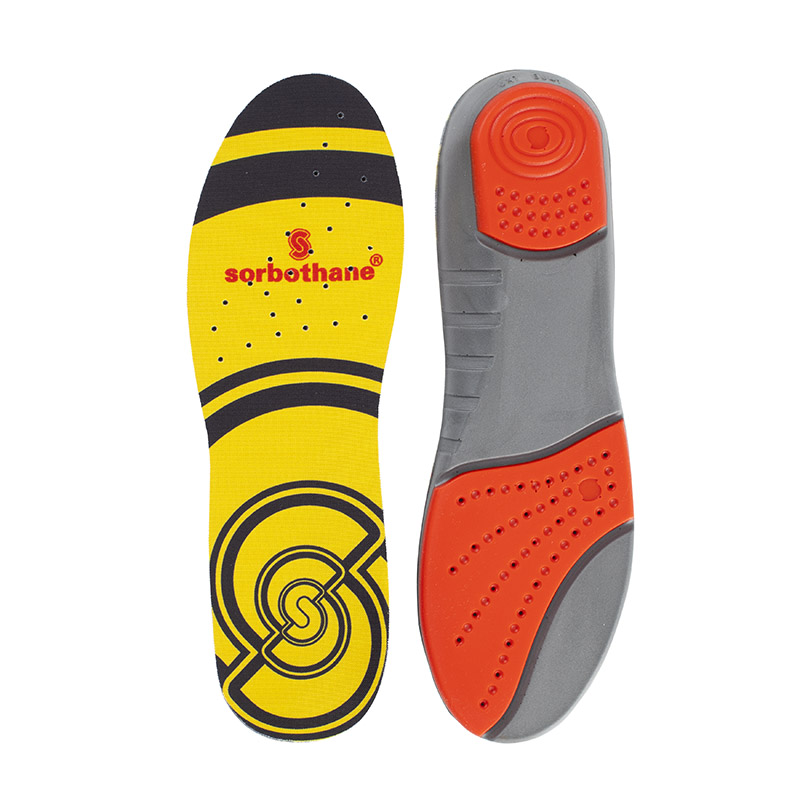 Unrivalled when it comes to heel support, Sorbothane Shock Stopper Double Strike Insoles provide all the cushioning you could ask for. Designed for intense activity like running, hiking and sports, it's this same resilience and durability that makes them excellent insoles for use during pregnancy.
What We Love
Unmatched in terms of padding and cushioning
Shock Stopper Insoles distribute and dissipate shock/strain across the entire foot
In-built arch support prevents and alleviates fallen arches and related pain
We hope you found what you were looking for in this article. If not, we have a range of other orthotics suitable for used during pregnancy over on our Insoles for Pregnancy Pain page.
If you have something to add, please don't hesitate to leave a comment below. Alternatively, you can contact us via our Facebook or Twitter!