Best Insoles for Children 2023
4 January 2023
Before diving into the topic of the best shoe insoles for your child, we need to get two very common misconceptions out of the way. The first one is that insoles are for old people, or at least those whose job requires them to spend long hours on their feet. The second misconception, even more common than the first one, is that your child will simply grow out of any foot problem she or he might have.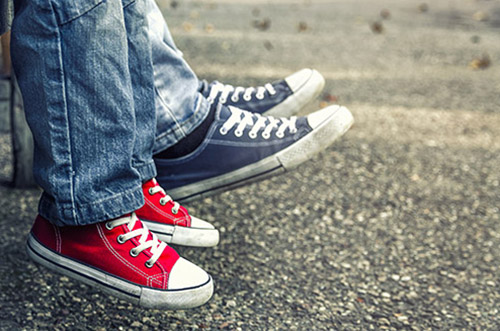 While in many cases foot problems in children do go away on their own, it's irresponsible to count on that. And even if your child will eventually grow out of it, why not make the time until then more bearable and comfortable for them? Below we've listed some of the most common foot problems in children, including cold feet, flat feet, heel pain, over-pronation and foot odour, and found the perfect solution to each one.
Best Kids Insoles for Foot Pain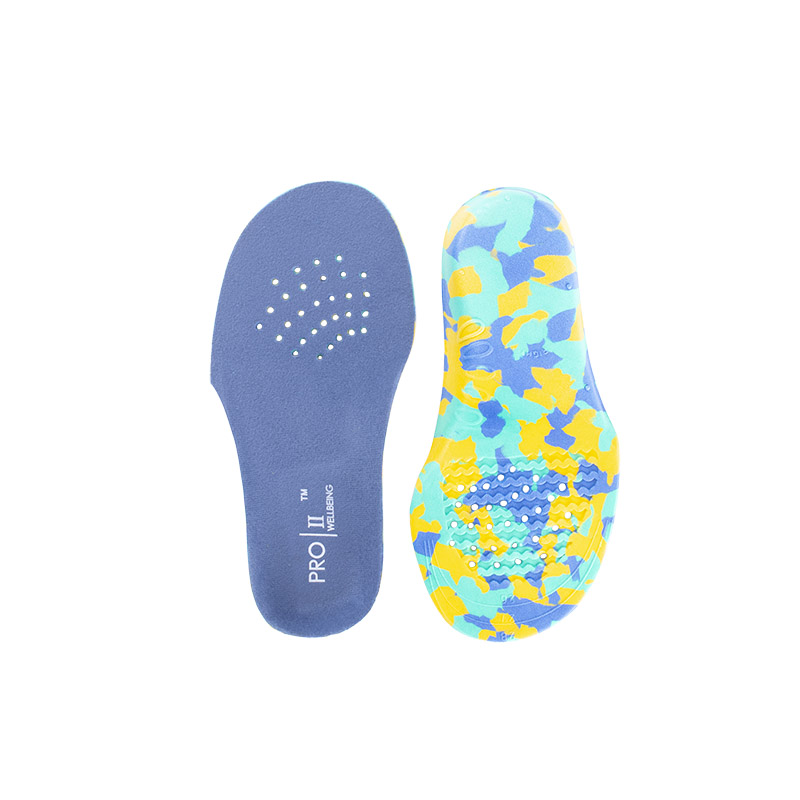 Children's insoles aren't always the most supportive, making insoles with arch support a great way to lessen complaints of foot pain, ankle pain and most other common issues. The Pro11 Children's Funky Orthotic Insoles with Arch Support are our best all-round pick, helping to boost comfort and keep long walks pain-free.
While these insoles are great for general pain and support, they're particularly useful for children suffering from flat feet, fallen arches or conditions like plantar fasciitis or Achilles tendinitis.
Key Features: All-round children's insoles for pain reduction; ideal for foot, ankle and knee pain
Best Children's Insoles for Flat Feet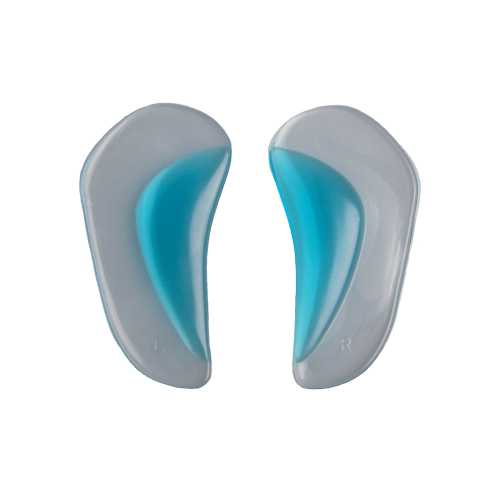 With toddlers and young children, flat feet are extremely common and no reason for concern. Treatment becomes necessary if flat feet are associated with foot or leg pain, leading to difficulty walking. In that case, insoles with arch support are a great over-the-counter solution that often helps to reshape young feet.
The Pro11 Children's Gel Orthotic Insoles are designed specifically to treat high, weak and fallen arches in children. They are suitable for most closed-toe children's shoes and are self-adhesive for convenience application and a secure fit.
Key Features: Support fallen arches in children; fit most closed-toed shoes; made with self-adhesive backing
Best Children's Insoles for Heel Pain and Sever's Disease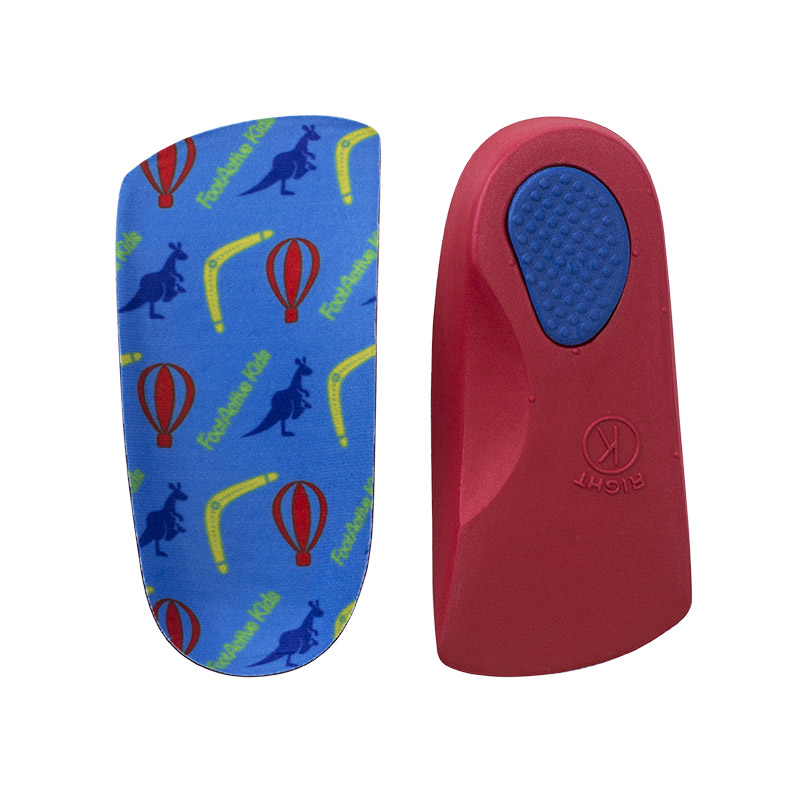 Heel pain in children is usually caused by Sever's disease, also known as calcaneal apophysitis. This is an inflammation of the growth plate in the heel that is caused by repetitive stress to the heel, which makes it particularly common in active pre-teens and teenagers.
Sever's disease can be easily treated with symptomatic care, such as stretching exercises, icing after sports, and heel pads or cups. The Footactive Kids Insoles feature a Durapontex heel pad that provides extra cushioning, strong arch support, built-in metatarsal raise for stability and deep stabilising heel cup for support.
Key Features: Ideal for Sever's disease and Osgood Schlatter (children's knee pain); help prevent problems before they arise
Best Insoles for Over-Pronation in Children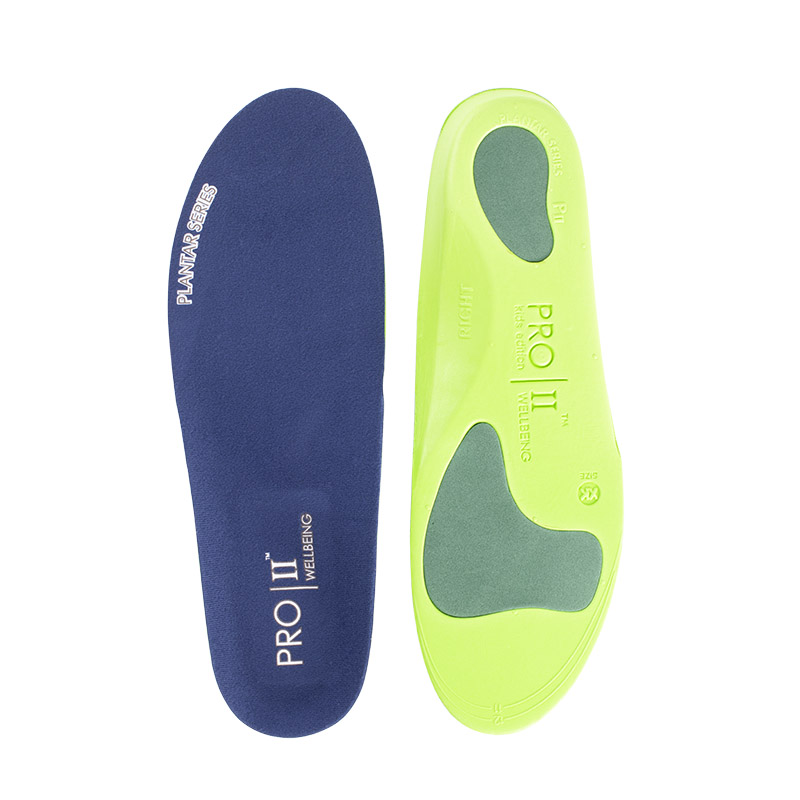 When a child's ankles seem to bend inwards when standing or walking, they might be suffering from over-pronation. While a little pronation is normal, especially with toddlers and young children, you should explore other options if pronation seems excessive, which includes pain, fatigue, clumsiness, and even developmental delays.
In that case you can start by trying out orthotic insoles designed for over-pronation in children. The Pro11 Children's Arch Support Orthotic Insoles are full-length children arch support insoles that easily fit most trainers, boots and casual shoes. If the problem persists, however, you should visit your pediatrician, who might suggest physical therapy or other forms of treatment.
Key Features: Correct over-pronation; contoured for superior support; fit most children's shoes
Specialised insoles can prevent foot problems from developing, improve conditions once you've already noticed them, and make the process of growing and developing a lot more comfortable for your child. If you've noticed any of these common problems in your child, make sure to get them the support they need.
Do you have a question, or something to add? Why not let us know in the comments, or find us on Twitter and Facebook!